Every year Humboldt Wildlife Care Center admits nearly 100 gulls of various species. Many of these gulls are injured beyond all help but a humane end to their suffering. The most common causes of injuries to gulls are trucks and cars, and the most dangerous place, it seems, are the parking lots of area shopping centers.
It seems strange that parking lots would be the most dangerous, since traffic in lots is already very slow, the presence of children and people pushing carts would make driver's more aware and able to avoid collisions with gulls and other birds. Of course, we've all witnessed the sad fact of young men trying to run down pigeons and gulls in parking lots with their vehicles. Purposefully trying to hit wild animals with a vehicle is an act of senseless cruelty and a troubling sign. While we don't know if many of the gulls we treat suffered intentional cruelty, whenever we admit an animal found in a parking lot, we wonder even if we'll never know. What we do know is that a large number of those gulls don't make it.
A few days ago, however, we admitted a Ring-Billed Gull (Larus delawarensis) who'd been found on the ground, barely able to move, unable to stand in the parking lot for a shopping center on Broadway Avenue in Eureka. At first we were concerned that the gull had been hit hard enough to fracture his or her spine. But both feet were responsive to touch.
With no palpable fractures, we assumed either acute toxicity, or a collision that had cause swelling. Treated with fluids and anti-inflammatory medicine, the gull soon was standing again.
Recovery was fast. After a few days in our aviary, the gull was flying very well and ready for freedom. The following photos are in sequence from the today's release. The gull leapt from the carrier and never touched the ground…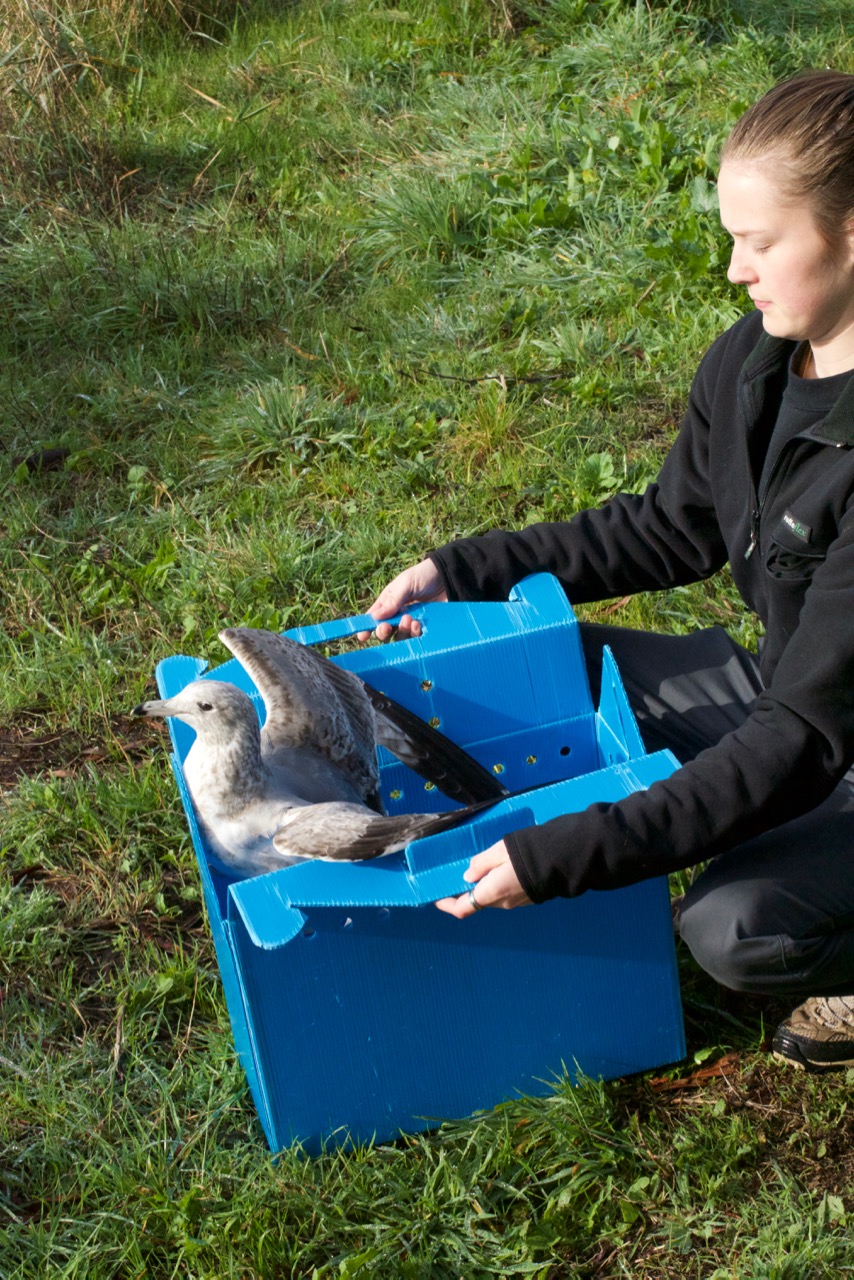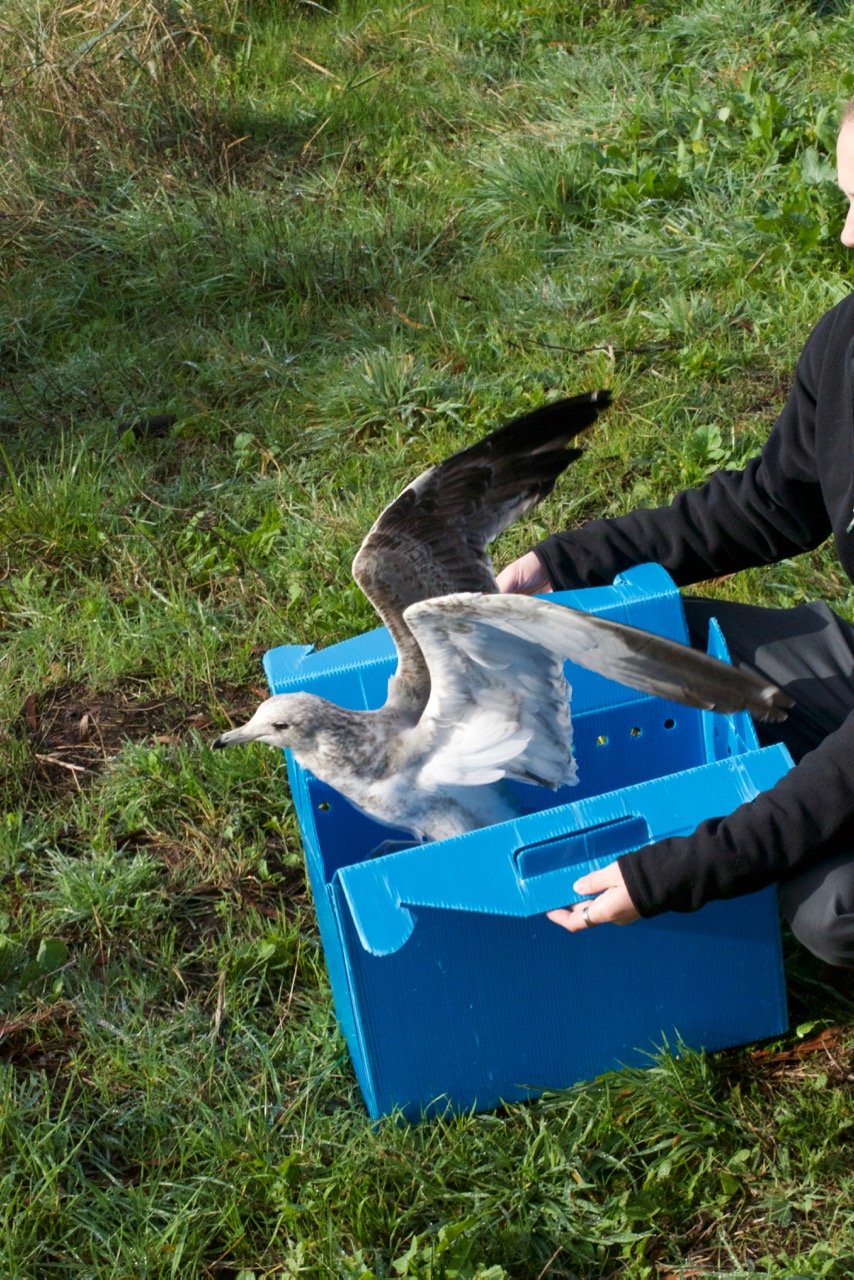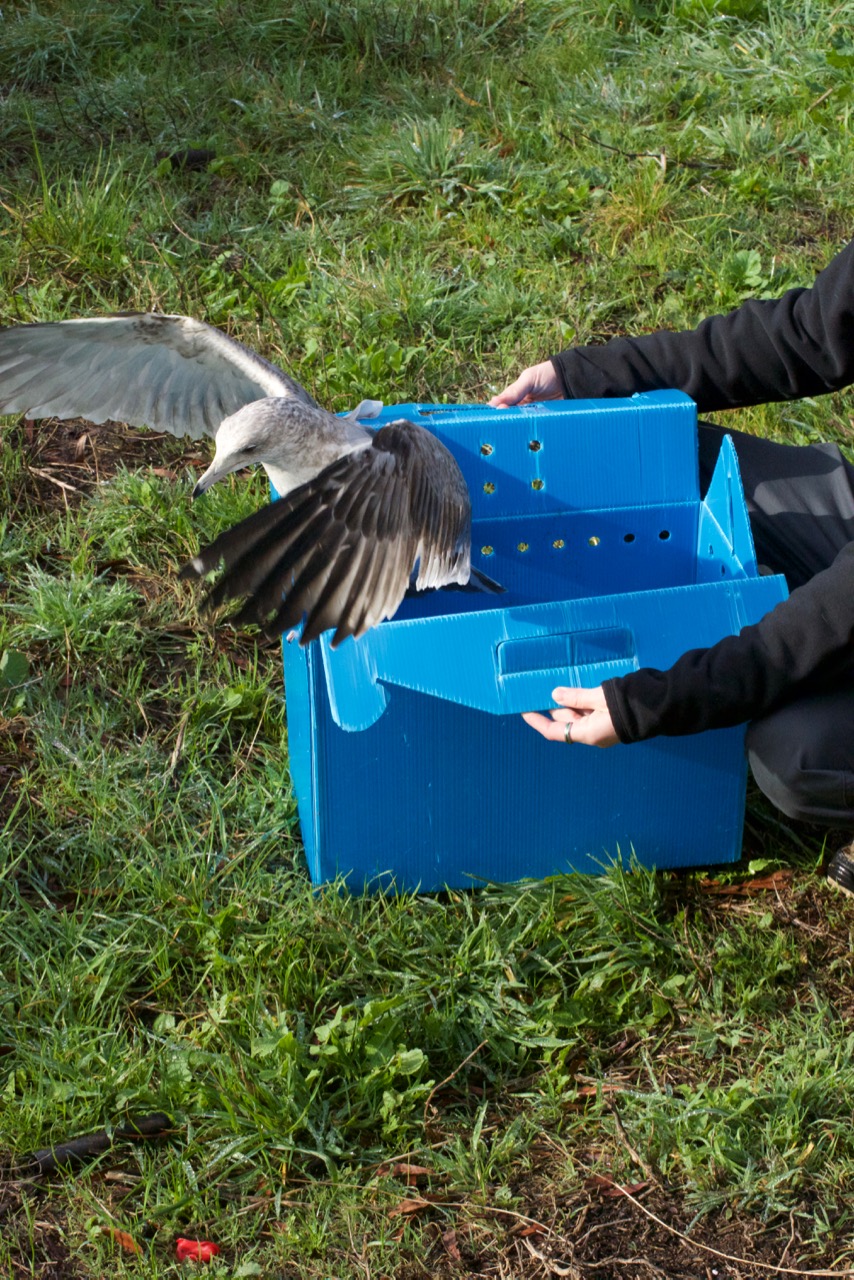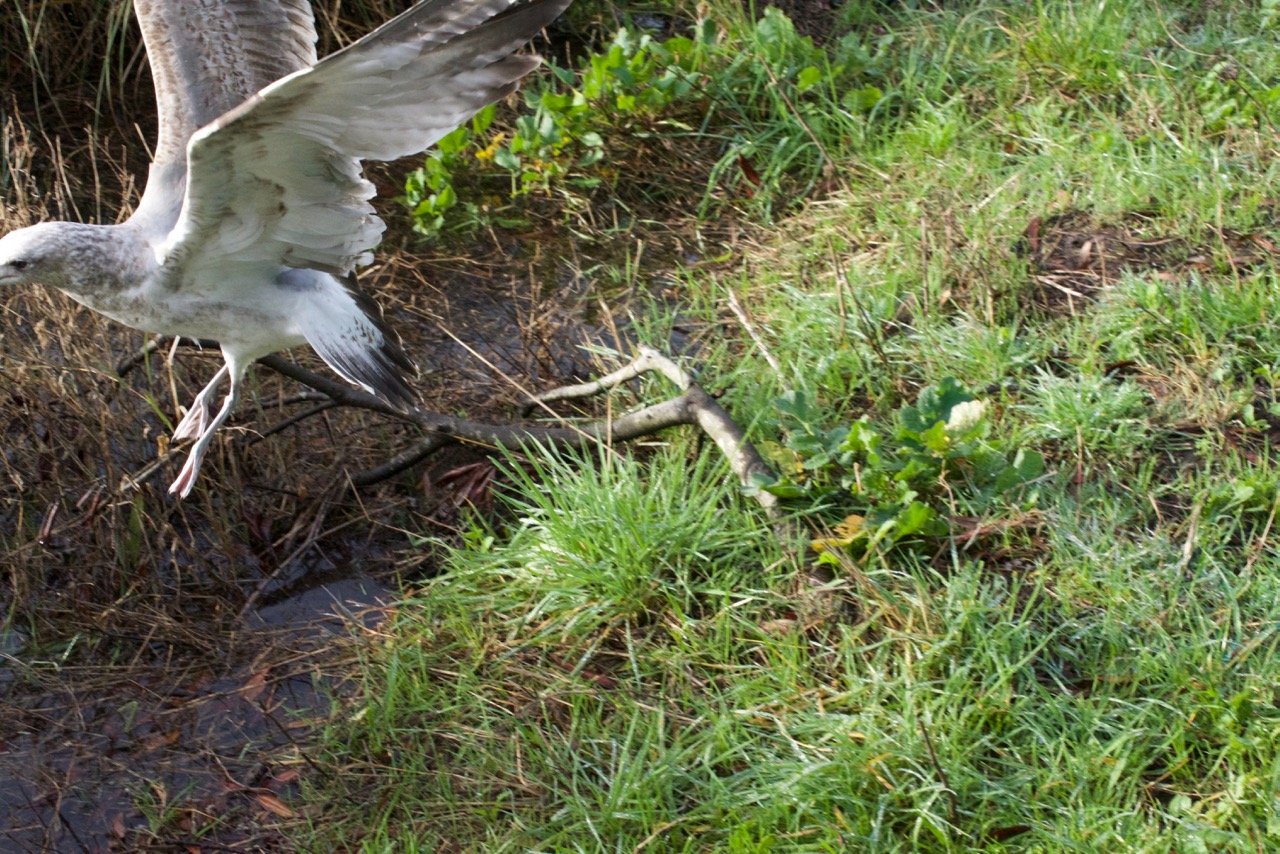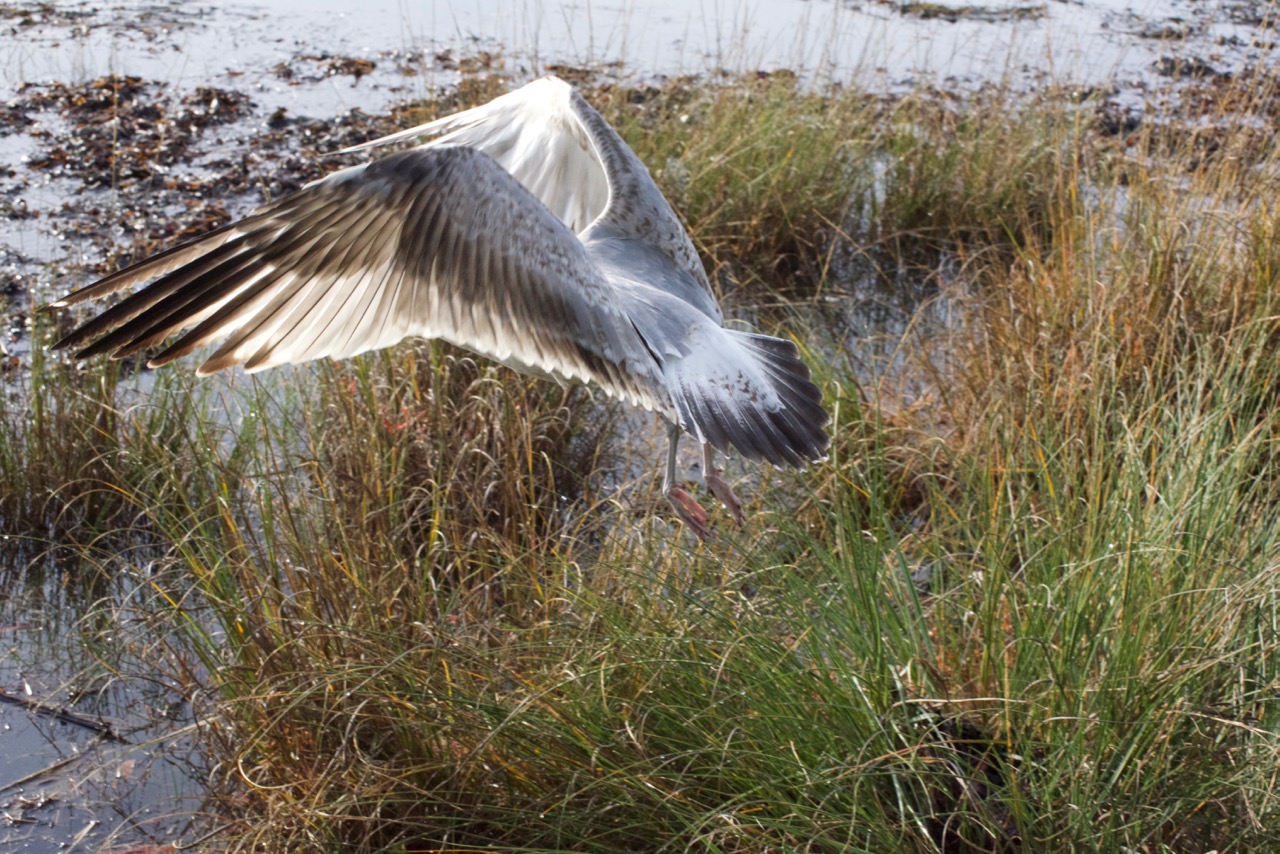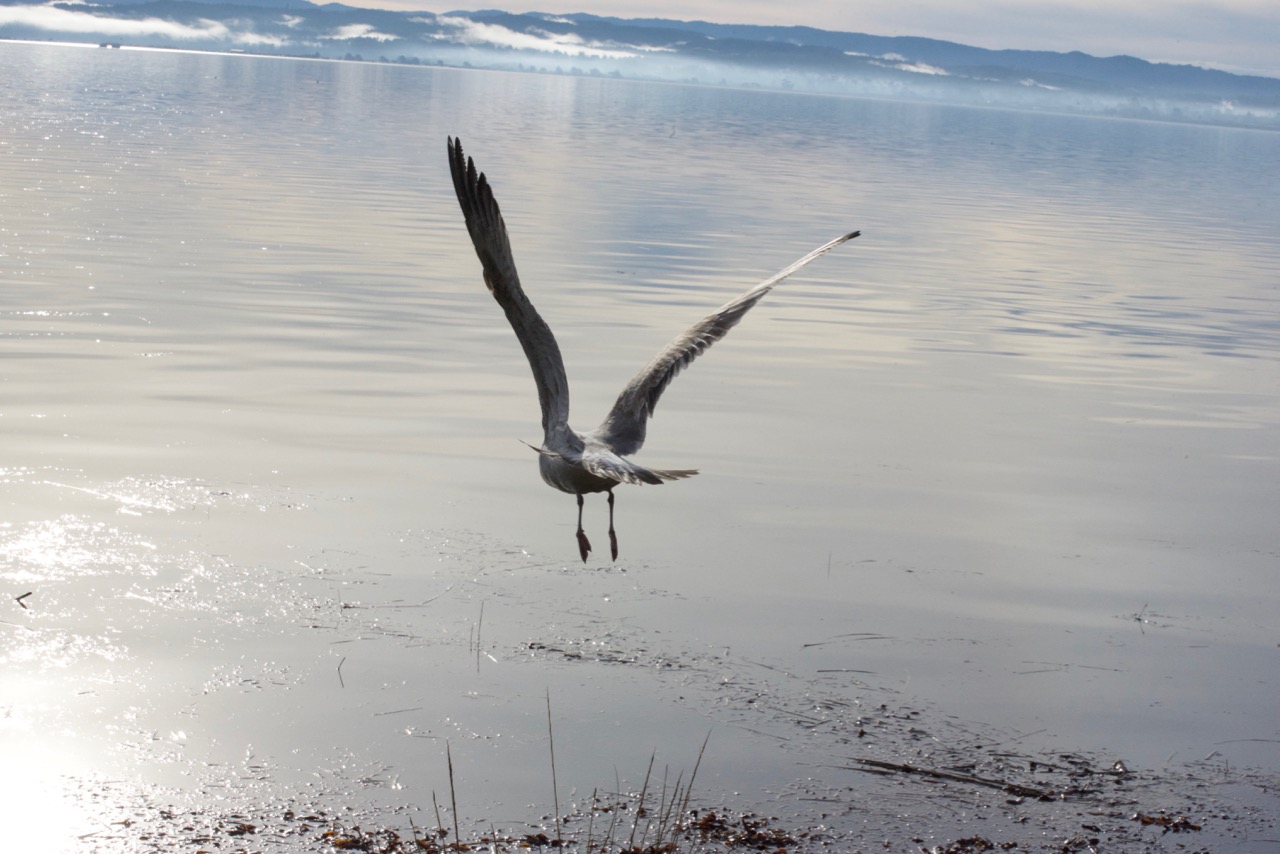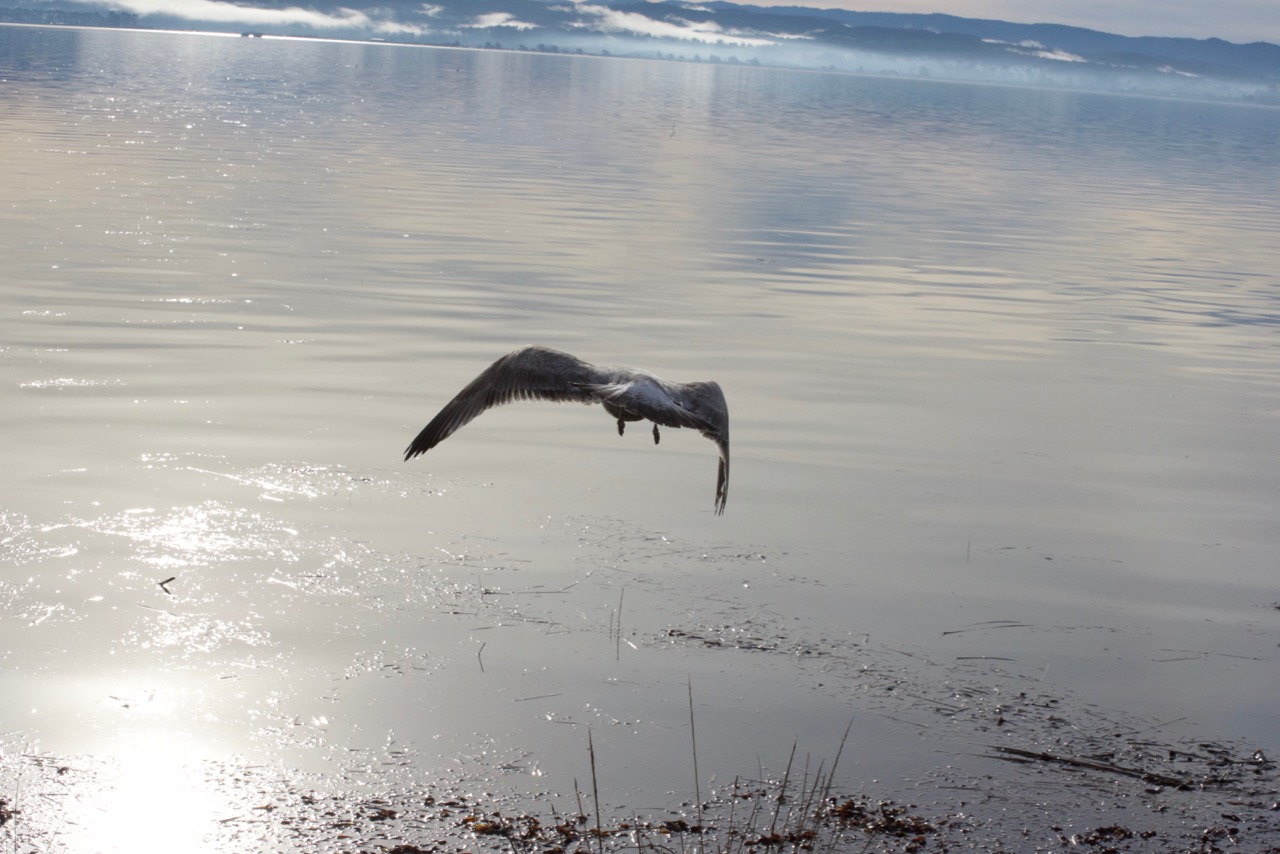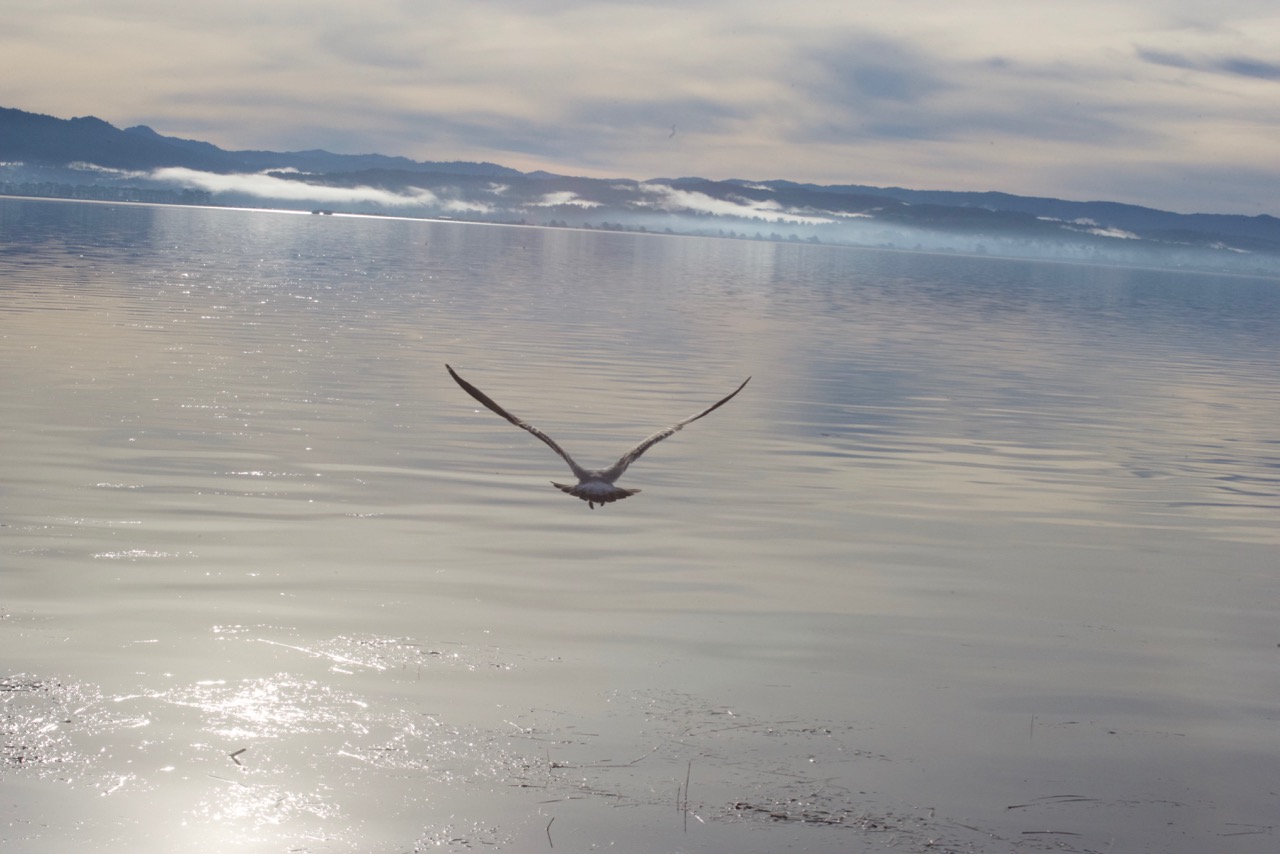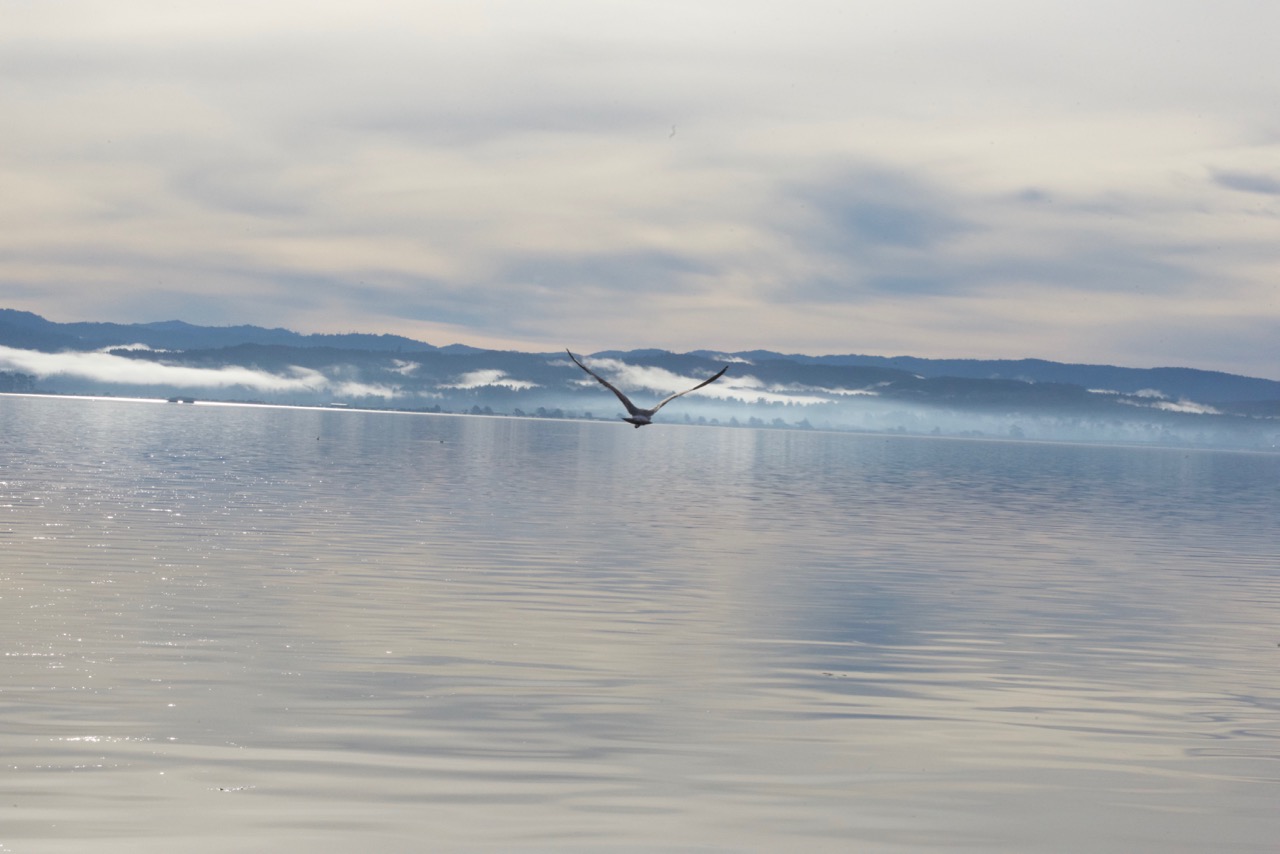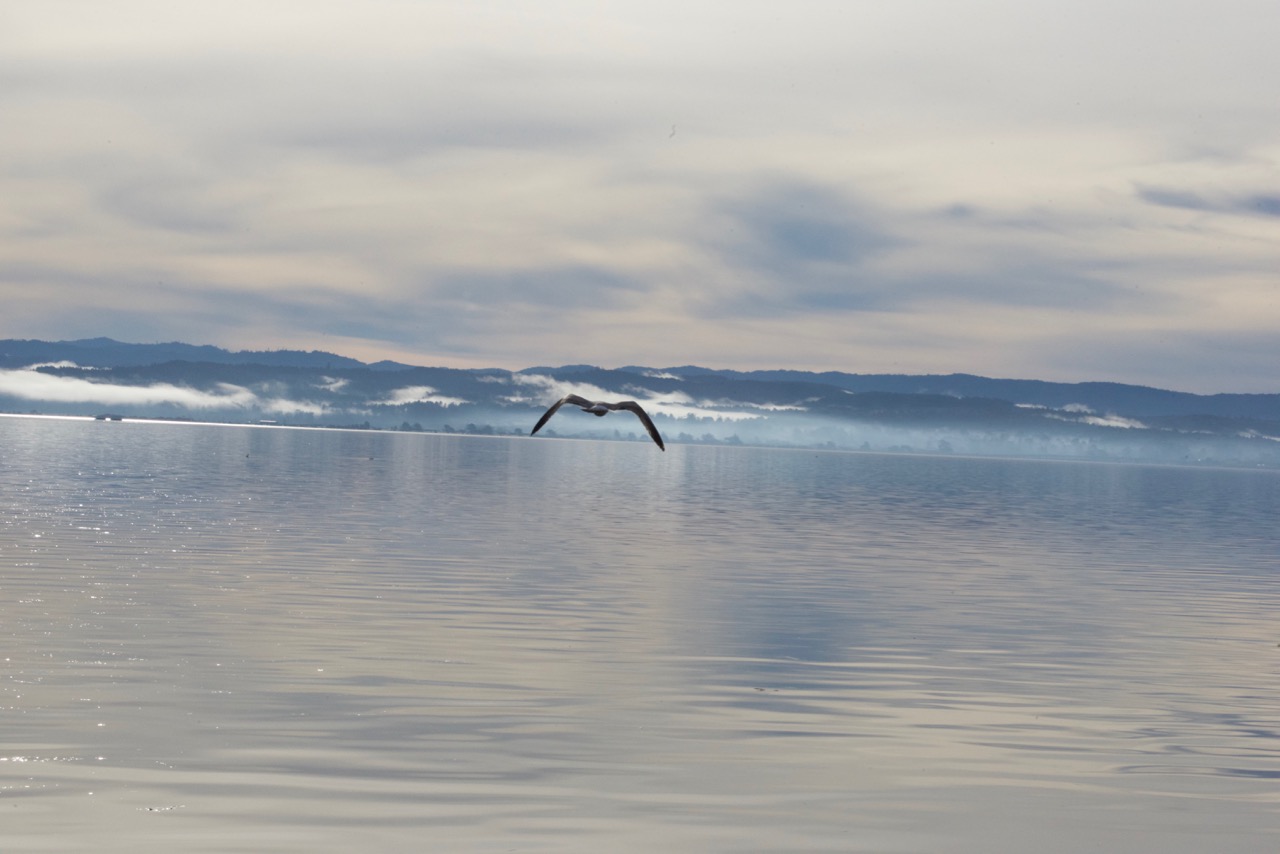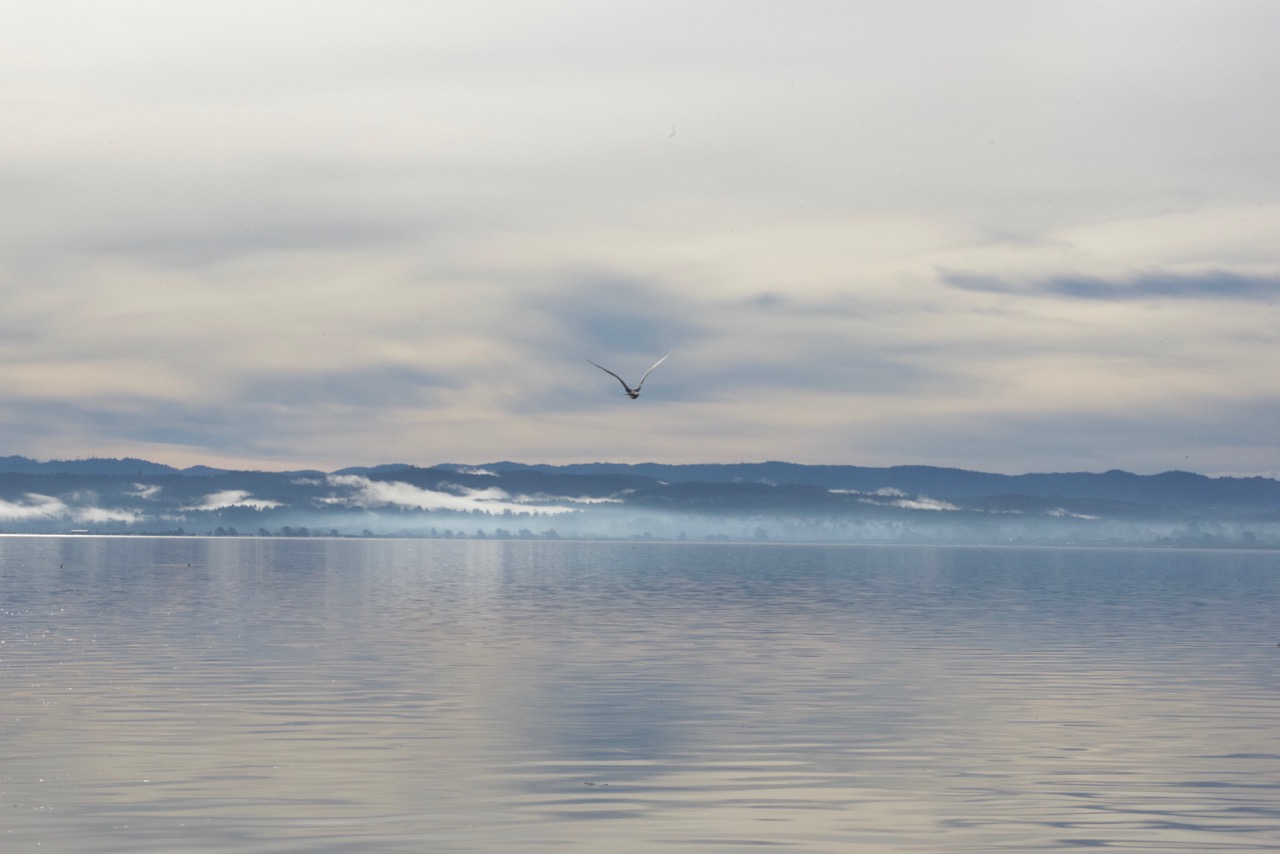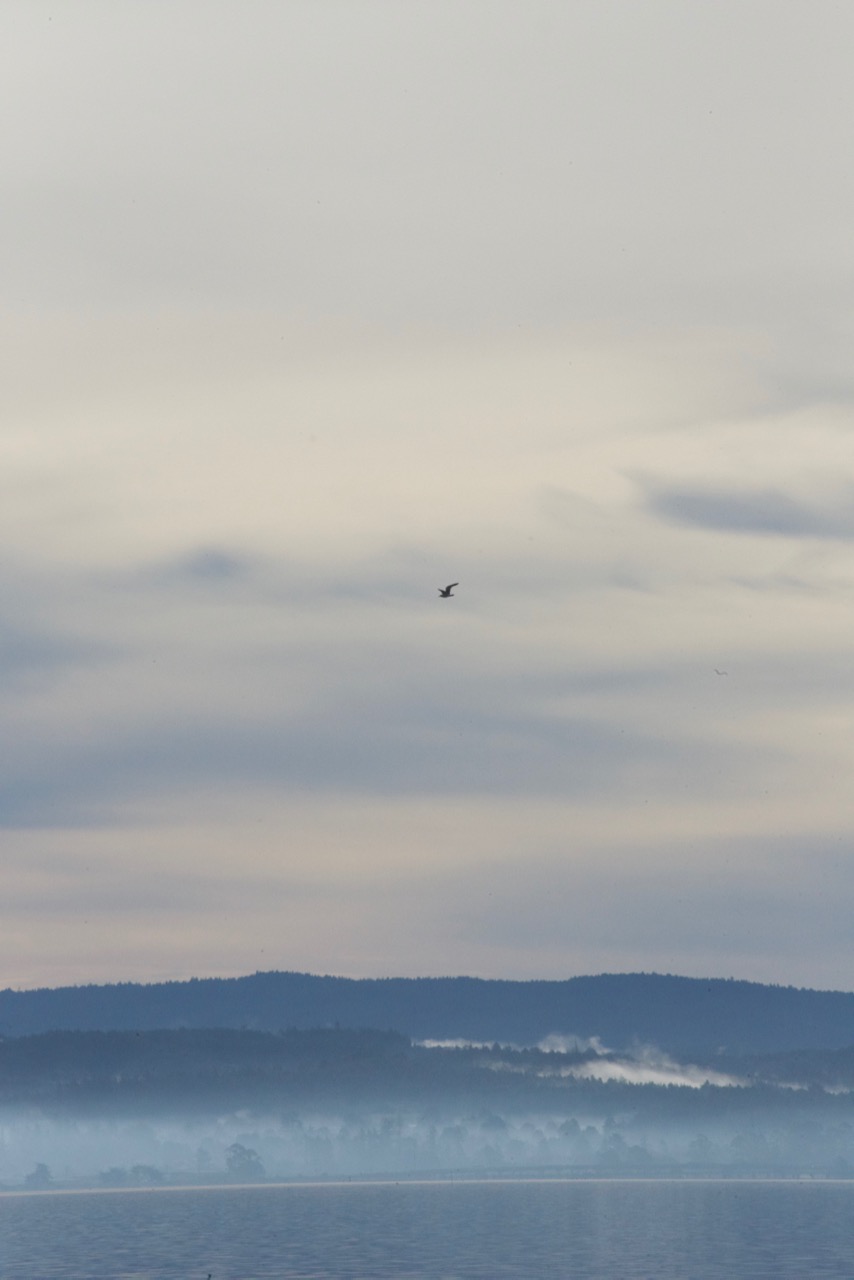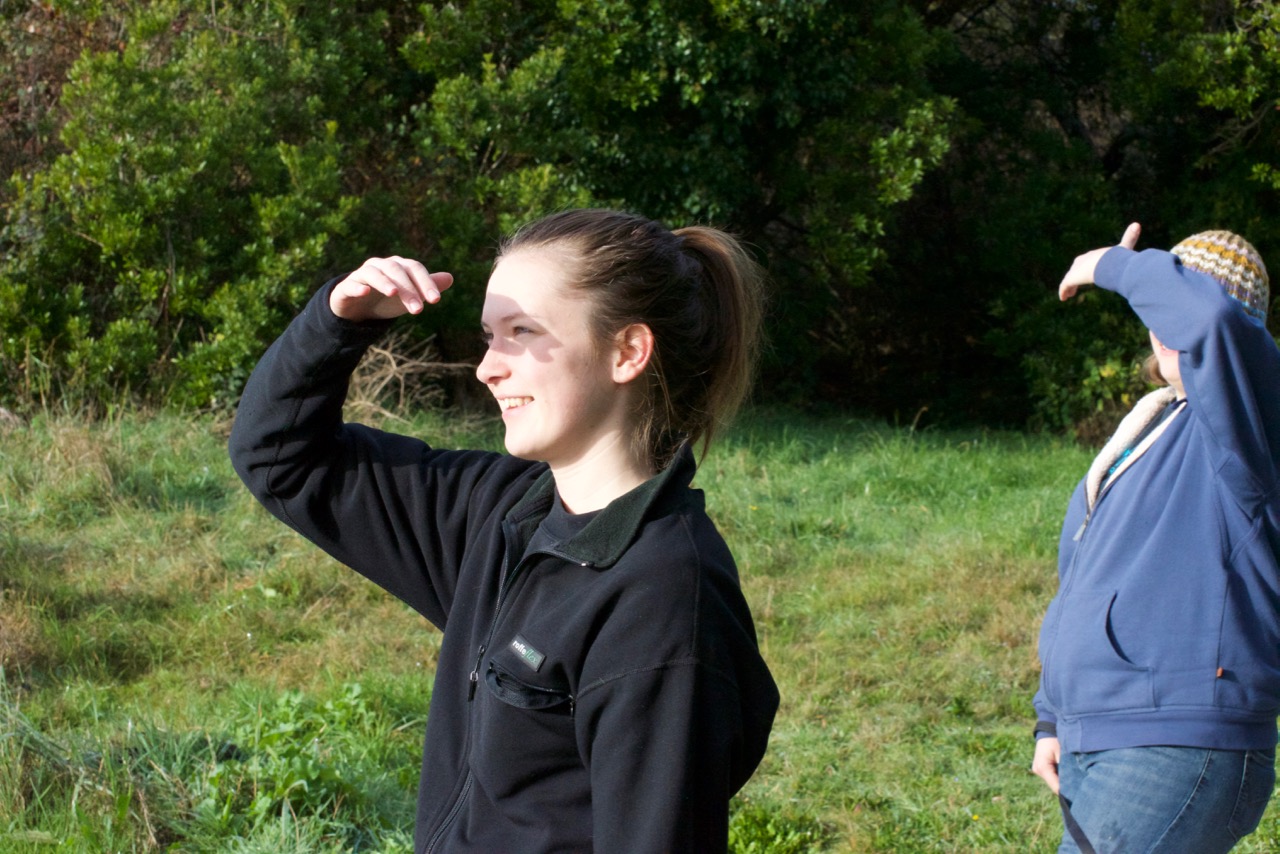 A nice way to end a challenging year! A gull's second chance in a dangerous world!
---
Your support means that this gull, one of the last patients released in 2017, who would've died last week, vulnerable and wounded on an acre of pavement where people stash their cars while shopping for trinkets, an all too common fate, instead is flying above Humboldt Bay, free right now, using a second chance that your generosity provided. Our human-built world takes little heed of our wild neighbors. Your support helps fix that problem, case by case, one wild neighbor at a time.
Thank you for supporting our work in 2017. From all of us at HWCC/BAX Have a wonderful and safe New Year's Eve and we'll see you tomorrow, as we enter 2018 with an open door for our wild neighbors. Thank you.


photos: Bird Ally X/ Laura Corsiglia