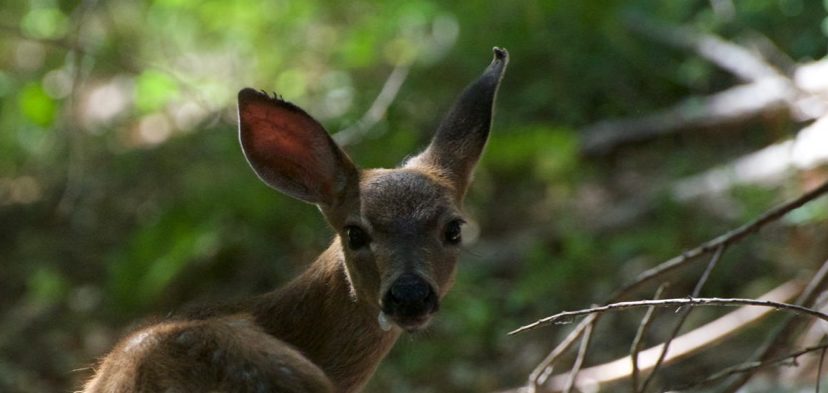 A tumultuous year, 2017 has been. We're glad to reach the finish line! Challenging though it was, we are here today because of your support. Because of your support, our chief project, Humboldt Wildlife Care Center is open 7 days a week, every day of the year. Because of your support we've never turned away a wild neighbor in need. Because of your support, we've met the needs of 1,154 patients so far (on 12/30/17). Your support provided treatment for nearly 100 Hawks and Owls and over 400 Songbirds. From Mallards to Sandpipers to Common Loons, your support provided the specialized housing that our 256 aquatic bird patients required. We treated over 350 mammals – orphaned Raccoons, Gray Fox, a neonatal Little Brown Bat, a Coyote pup, juvenile Douglas squirrels, nearly 40 skunks, litters of Opossums, – Deer mice and voles. Your support kept us open to be there to help two dozen adult Raccoons, Opossums and Skunks find a humane end after being mangled beyond hope by a truck or a car.
The challenges to our communities this year have at times felt pretty dangerous, veering from harm to vulnerable people and families to risks so terrible – climate change, environmental collapse, geopolitical tensions, and more – that they seem to threaten our collective existence. For many this is a brand new challenge. For many this is a re-telling of their loss – of land, of life, of language, of standing in a dominating society. For the wild, in her extreme diversity, this is the story of her interactions with civilization since the first forests were sacrificed to build ships of war.
Threats to the wild rarely stop. This last weekend of the year among other things, we learn that established rules of safety for offshore oil drilling and fracking will be rescinded. The killing of birds by the various energy industries will no longer be considered a violation of the Migratory Bird Treaty Act, weakening the enforcement of a century old law that has yet to fulfill its promise.
Wild lands, like the Arctic National Wildlife Refuge, whose protection has been a constant battle for decades, are opened now for plunder. To be free, wild animals need a place to be. Habitat loss, along with buildings, cats and cars are the biggest threats facing wild animals today. These cause the most harm to populations and they are the top reasons that patients are admitted to HWCC.
It is certainly not a recent observation that industry has wreaked havoc on the wild world. Our beloved Henry David Thoreau, in 1861, consoling himself that while the forests of Concord had been mowed down that at least, "men cannot fly and lay waste the sky as well as earth," yet here we are 150 years on and the naiveté of that sentiment, that somehow the sky would be safe, is little more than a tragic joke.
The fight to protect the air, the sea, the land – to preserve these necessary things – we were hardly near winning before last year, but now it's impossible to not fear the naked aggression against the natural world on current display.
It's been reported that the tax on each barrel of oil that goes into the federal fund for spill cleanup, including wildlife rescue and rehabilitation, for use when there is no known responsible party, or in circumstances when the responsible party lacks the ability to pay for the clean up, will expire at the end of 2017 with no plan to renew it.
The notion that we pay for what we damage is both a homily of our daily lives and a hard fought right that our victims have a hard time making stick. Only for wildlife injured in an oil spill is there a mandate that they be given care and restored to their lives to the best of our ability. On a case by case basis this or that industry might be forced to help rehabilitate the birds who survive whatever fresh hell they've brought to some corner of the earth – a meat packing plant might be forced to pay for the care of the gulls who were sickened by uncovered waste –  an agri-business might have to pay for the care of displaced chicks caused by mowing a rice field while nesting White-faced Ibis were present. Or they might not.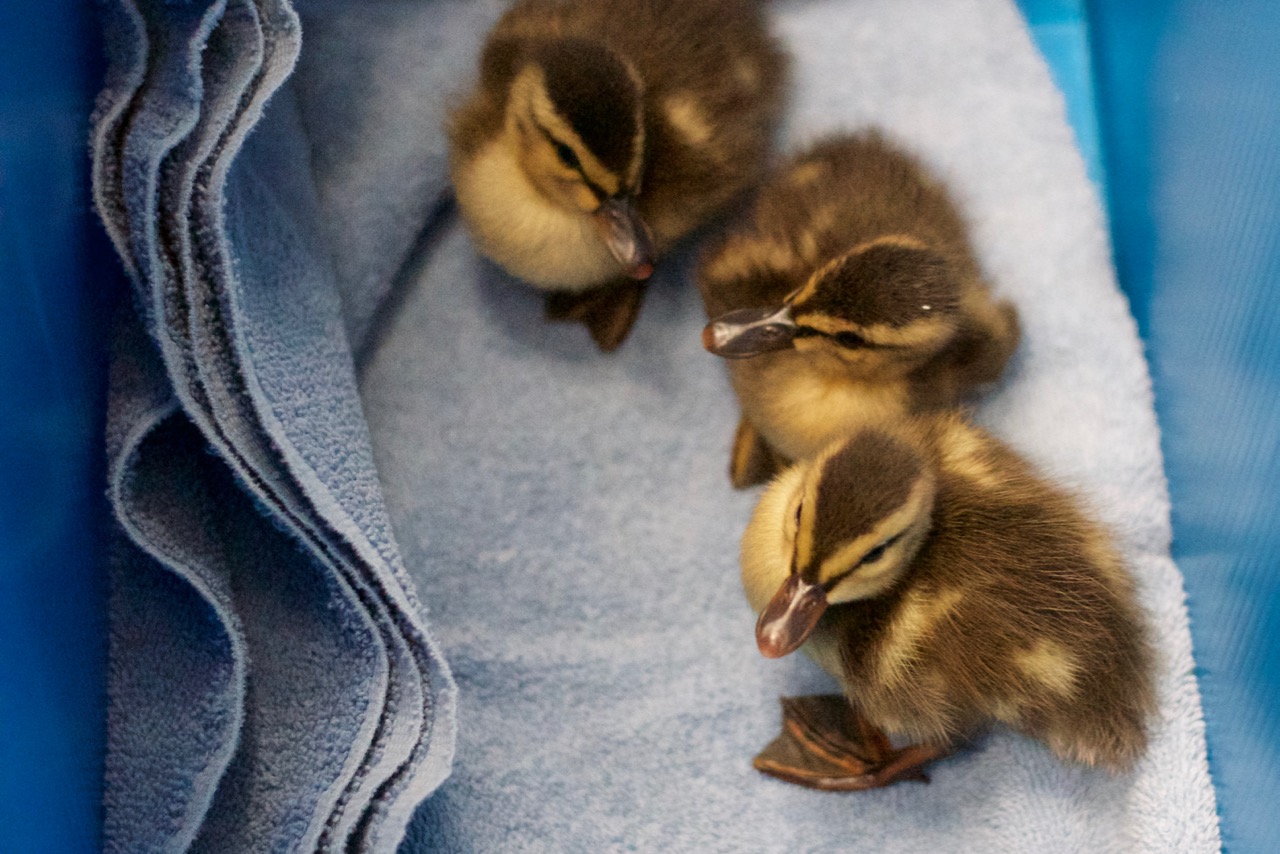 Your support is critical. HWCC, our education programs, and our humane solutions program to peacefully resolve human/wildlife conflicts are supported entirely by your generosity! Please donate!
---
This is the world we live in.
This year we admitted orphaned baby mammals as late as mid October – 6 weeks later than ever before, and other timings are also off. Raccoons admitted in October as well, and no juvenile Common Murres admitted at all, a sign not of their success in the wild, but their failure.The only thing that seems certain is the that the demands on public money will mount in the face of damage caused by a changing climate; – that barring some miraculous change in the priorities of those who wield the power today, the resources that the federal government makes available or mandates for the care of anthropogenic injuries suffered by our wild neighbors will shrink not grow.
In 2017, across the state of California, wildlife care providers were forced to evacuate their facilities because of fire. The unsustainable impact of industrial civilization on the natural world – predicted and observed decades in advance of our current predicament – is wreaking havoc now. From the Virgin Islands, we were contacted by a wildlife rehabilitator who needed to replace her copy of our book, An Introduction to Aquatic Bird Rehabilitation, that she lost with the rest of her library during the devastating Hurricane Maria.
So here we are.
Precariously perched on the edge of a less certain future – how will our changing environment harm local wildlife? How will unprecedented demands on emergency resources impact what is available for injured and orphaned wild neighbors? In times of calamity, will our human communities have the capacity to still provide care for innocent wild victims?
Against these calamities and with these uncertainties, we push forward into the new year. Our wildlife rehabilitation  program at Humboldt Wildlife Care Center is pretty straightforward regardless of challenges. Our hospital will be open to every wild neighbor in need. We will provide care for the wild animals that are brought to us, each according to their need to best of our abilities. Proper diets, appropriate medicine, and housing that encourages recovery for the diverse species we treat – no matter what the future brings, providing these essential things to our patients who were injured by human activity is both the least and the most we can do. Individual care for injured and orphaned wild species is our alpha and omega. In 2018 we will continue to improve our wildlife rehabilitation program, including much needed housing for orphaned deer fawns and expanded capacity for orphaned geese and ducks.
Once committed to providing care and rehabilitation for injured and orphaned wild animals, everything, from the practical realities to the eternal truths, demands that we work to prevent needless injury. Promoting co-existence with the wild is part and parcel of providing care to wild animals. In the best of times this is a challenge. We live in a society that hasn't been willing to co-exist with the wild, more so seeing some elements of the wild as a threat to the other elements of wild whose extraction is profitable. And so wolves and bison were slaughtered in front of expanding cattle ranching and industrial farming. Coyotes, raccoons, prairie dogs, gophers, woodpeckers, migratory waterfowl, blackbirds and more are subject to death each year in the millions because they stepped into the wrong side of the city. Advocates for the wild in the best of times must wage constant defense against the short-sighted use of lethal options when wild animals and humans come into conflict. At its essence promoting co-existence is the work of expanding our culture's view of who matters, who we regard as family, and who we are willing to see at all.
Now in times of struggle, we wonder if our communities will contract or expand. In twenty years will our family be larger or smaller? Promoting co-existence means working to ensure that our family grows.
Working for wildlife means working for a world of justice and equality. It's impossible to see the orphaned raccoon and not the refugee child. In this way we stand with those who fight for civil rights, for equal treatment under the law, for the freedom to be – but clearly our own work is alongside those who struggle to bring our communities into a more sane and  humble relationship with with the source of all life, the wild, – to help bring a societal shift away from destructive extraction, away from savage land practices that destroy habitat… and we do this by reaching out and strengthening our professional networks, offering trainings and skill sharing so that the hard-won advances in our field of wildlife care are spread and survive even as other systems fail, – to get our progress, earned over decades by committed care providers everywhere, into as many baskets as we can. Support, in uncertain times, for those who provide care is as critical to our mission as the rest. So in 2018 we will continue to publish materials and provide continuing education opportunities for other wildlife rehabilitators as well as train future care providers through our internship program at HWCC.
I
n 2017, with your support, we provided direct care for nearly 1200 injured and orphaned wild animals. We responded to thousands of phone calls that prevented untold injuries. Our educational programs reached thousands of people from school children to professional rehabilitators, agency personnel and the next generation of care givers. All of these things we do in good times and bad, through crises and repose. Each day our doors are open and we're working. Our shoestring budget makes some things more difficult, but it actually keeps us true to our cause – our purpose and the future.
We are preparing daily to do our work in the world that comes our way, whether it's a world we'd choose or not. Some things are foregone: oceans will rise, forests will burn. Wars will be waged by those same hungry ghosts who wage them now. And perhaps our resources will be stretched thin – or maybe we'll experience abundance. No matter which, we will be here. To remember the words of one of HWCC's past board members, "when we save a wild life, we save our own humanity."  It's a benefit that our bleak times cannot afford to overlook. 
We're here for the wild, including the part that's human.
Thank you for supporting Bird Ally X and Humboldt Wildlife Care Center in 2017. We'll see you in 2018 too! Here's to a year that sees a swing toward sanity, and Dr. King's universal arc bending toward justice.