(Video of release at bottom of story!)
Last Sunday, while kids scrambled for eggs, others headed to Redwood Park, and birders ventured out across the county and beyond as a part of Godwit Days, Humboldt's annual birding festival, along the west bank of the Mad River just up from the hatchery, a Belted Kingfisher struggled at the end of a long strand of fishing line. The line was entangled in overhanging branches and the bird, a female, presumably preparing with her partner for the season of rearing young, was suspended above the river, the line wrapped around the flight feathers of her left wing.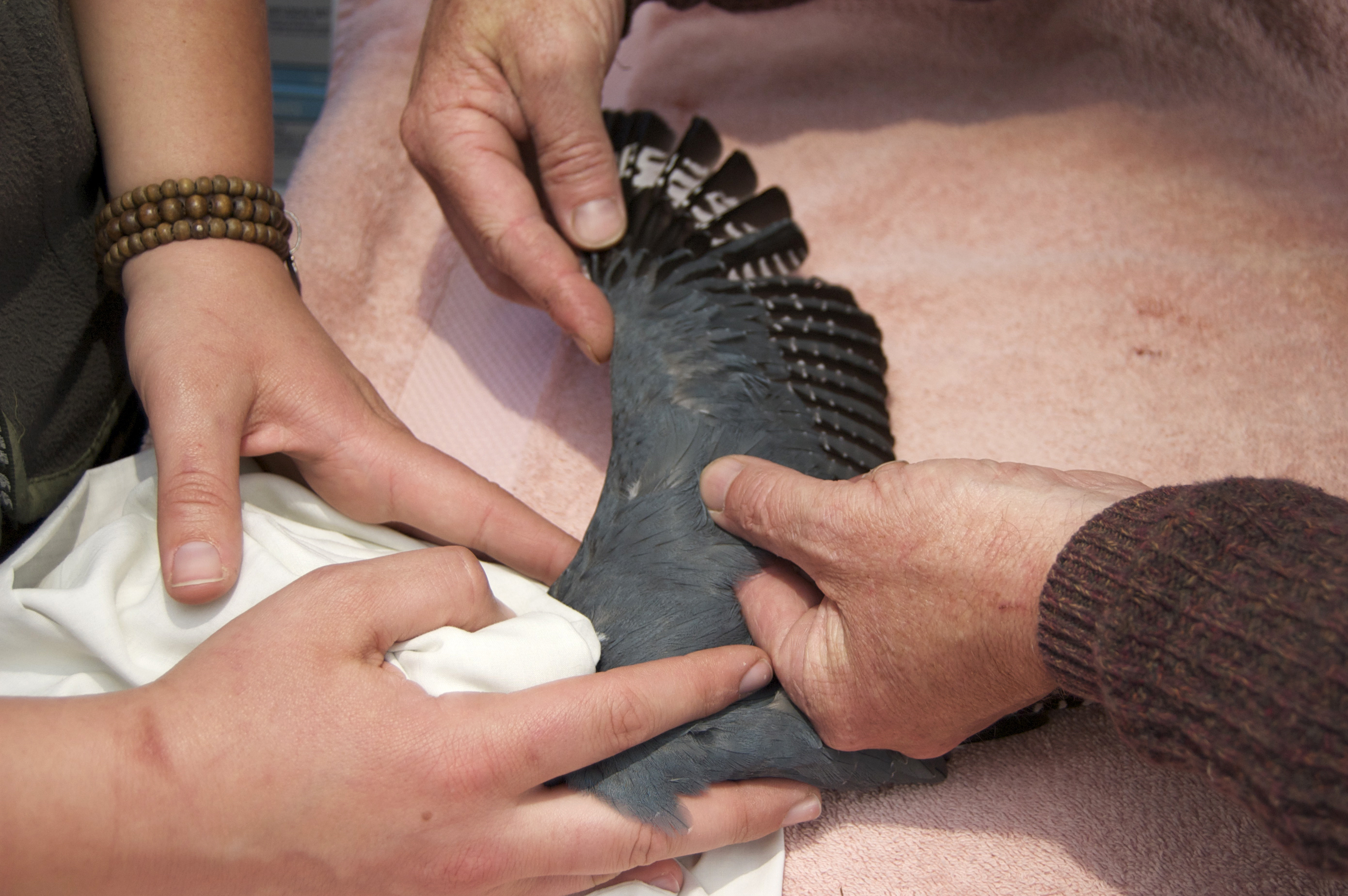 A young man, Brian, had been walking along the bank – it was a warm, bright day – and saw her struggling. There was no one else around. He called Humboldt Wildlife Care Center. He offered to wait for our rescue team to arrive on scene to show us exactly her location.
It's a terrible thing to see a bird snared in fishing line, struggling to get free, nowhere to stand. Serious injury seems certain and quite possibly life threatening. Brian saved this kingfisher's life. If he hadn't seen her or hadn't called, a long, suffering death awaited her, all due to fishing line lost into the wild and forgotten.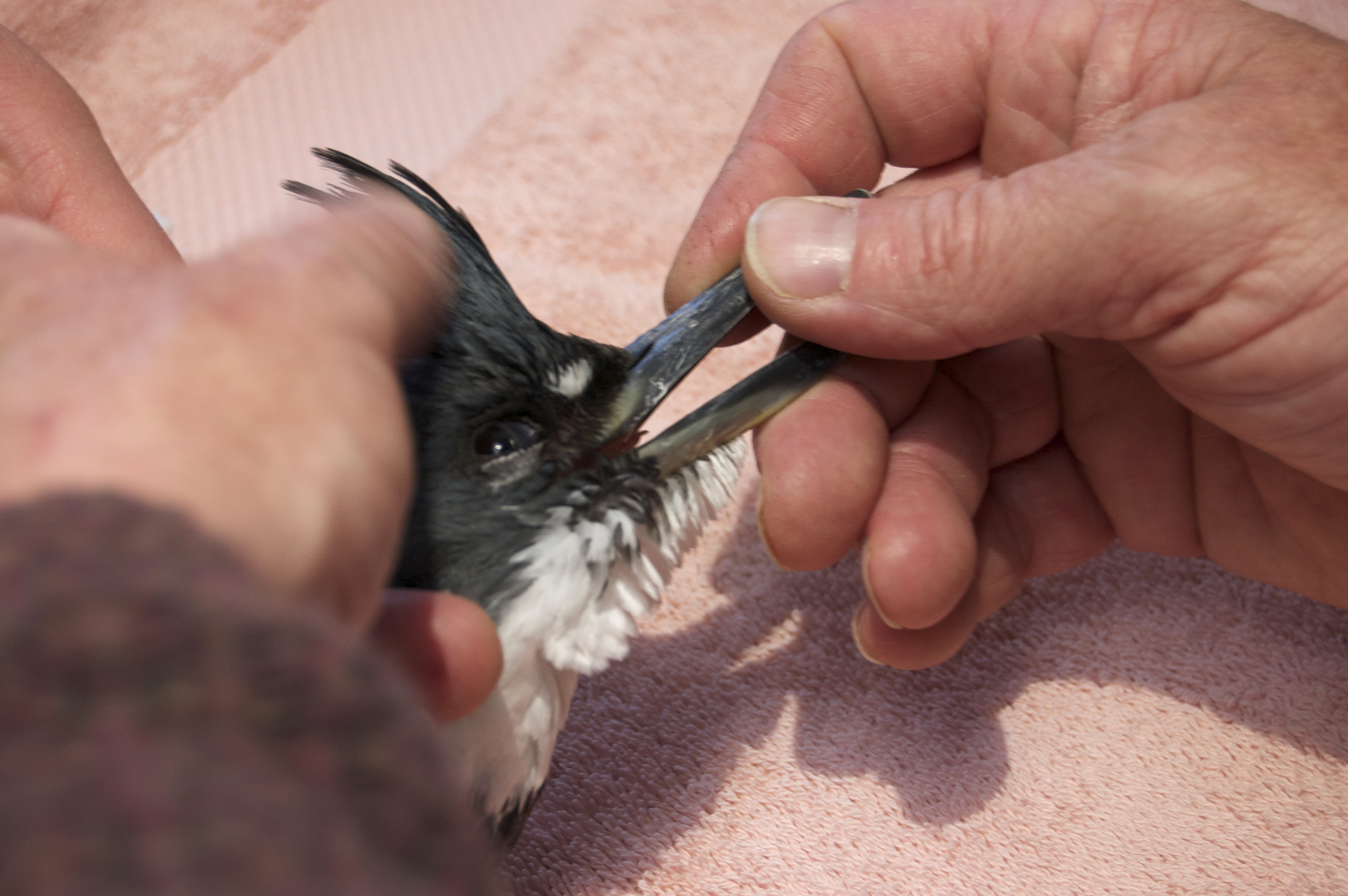 During her exam, the kingfisher was clearly dehydrated, as her "squinty-eyes" attest.
We quickly placed a net below her to support her weight while we snipped the line. No apparent injuries were seen – the line wrapped her left wing's primary feathers, but no bones were broken, nor was any skin. She was exhausted and dehydrated. She was still willing to fight. We brought her back to our clinic.
After a complete exam – she was in relatively good shape, a healthy bird, living well – we gave her a mild pain medication and anti-inflammatory drug, warmed fluids, and a safe, quiet place to rest.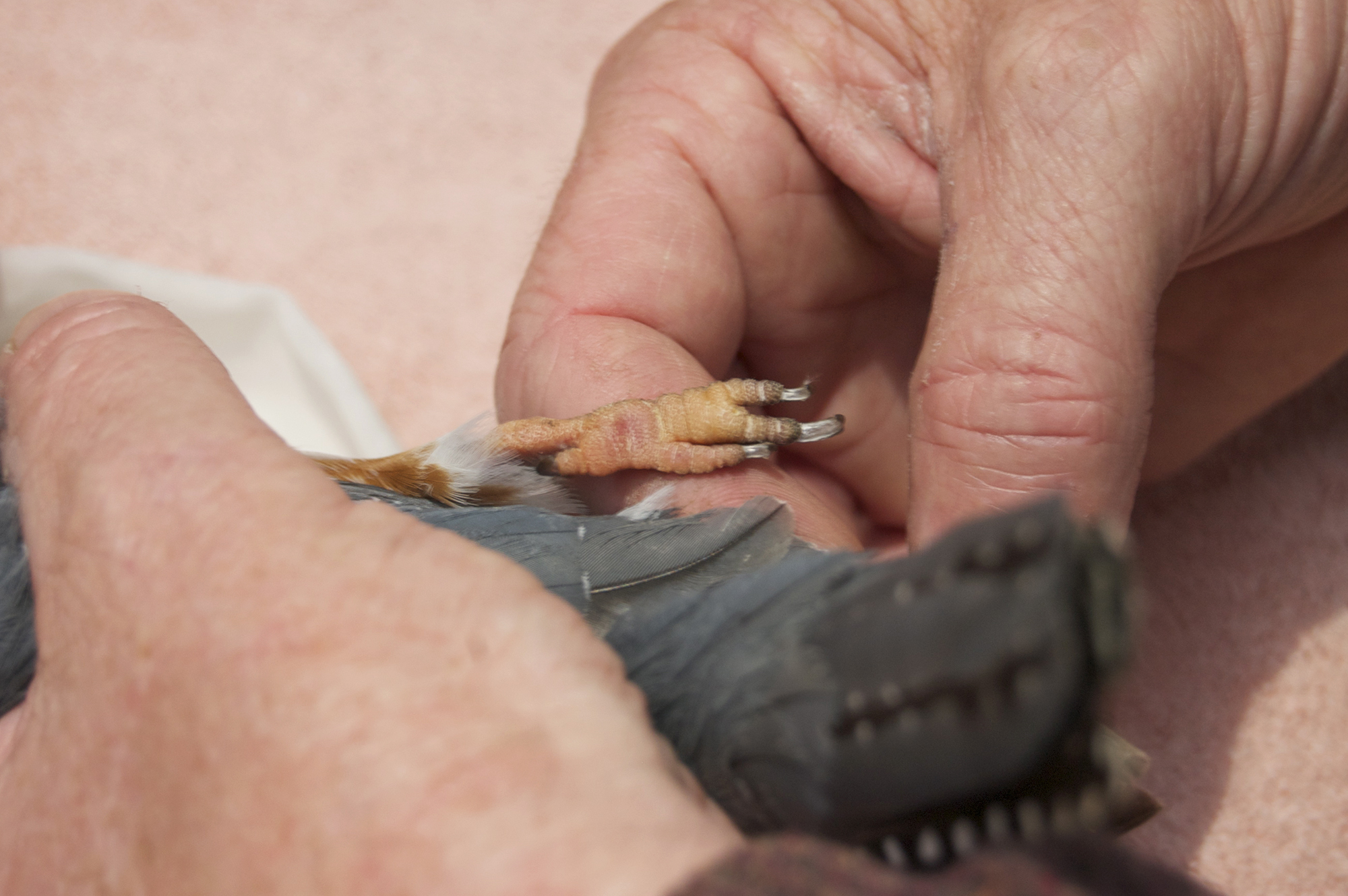 Kingfishers' 3rd and 4th toes are united. We call this kind of foot syndactyl.
Two years ago, when we were building our waterfowl aviary, we included a perch high above the pool. No duck or goose would ever use it, but we know that occasionally a kingfisher will come into care. Kingfishers in their home plunge-dive, like a tern, an osprey, or a Brown pelican, for their fish. Small, powerful birds with an extreme amount of panache, in captivity they can be difficult to feed. This aviary was about to get its test.
The next day in care we gavage-fed a liquid protein diet to continue her re-hydration. She was alert and attempting to fly so we moved her to the waterfowl aviary with the kingfisher perch. Over the course of that day she improved rapidly – not well enough to be released yet, but highly encouraging.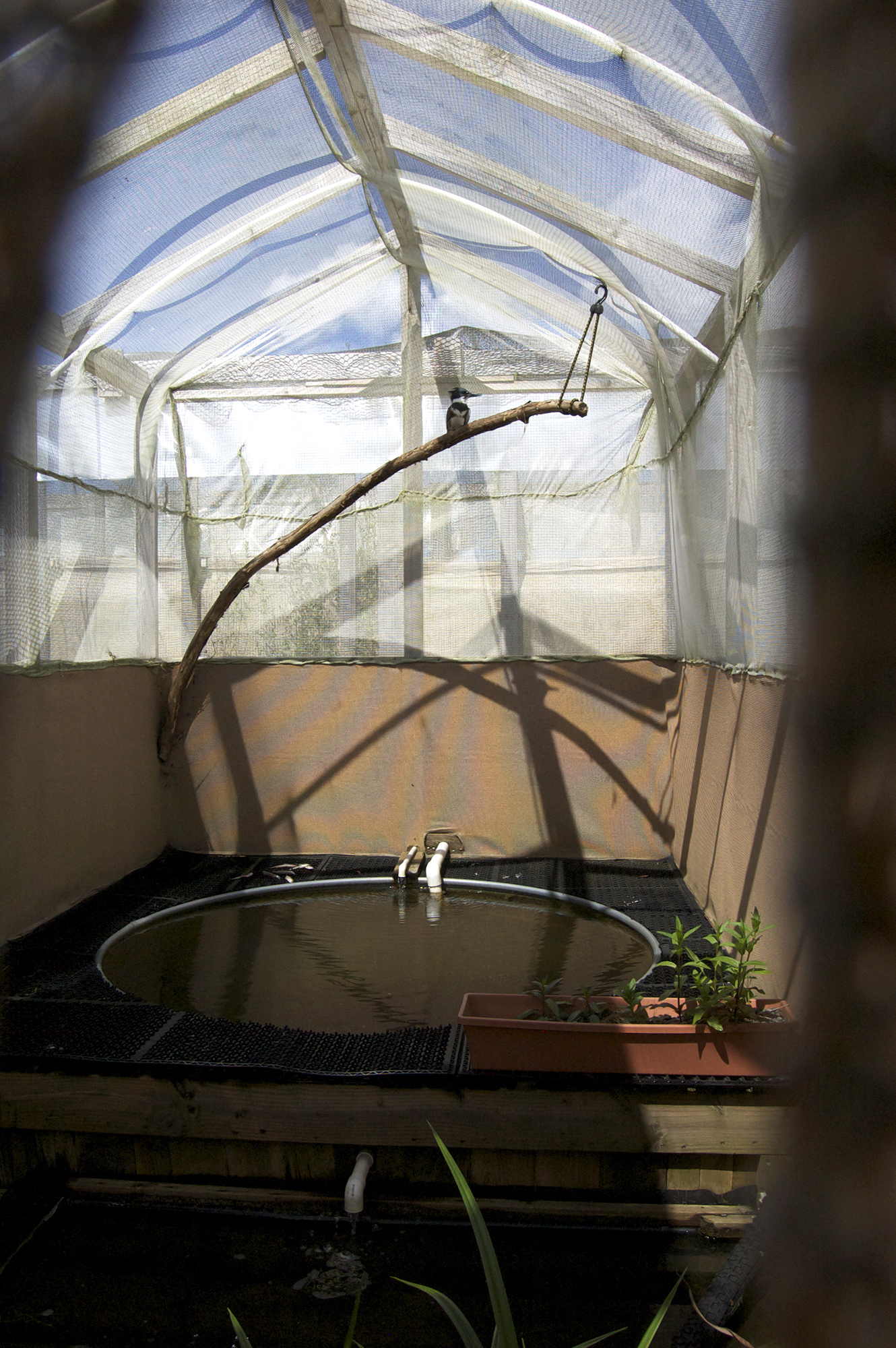 Our waterfowl aviary does double duty as Kingfisher housing.
The next morning she was sitting in the early sun, on the high perch above the pool that we'd stocked with small "feeder" fish. At her morning check she flew in circles around the aviary. She was fully restored. Her flight was perfect. She was a lucky bird.
Her release evaluation was quickly completed and the kingfisher was driven back up to Blue Lake and the river above the hatchery.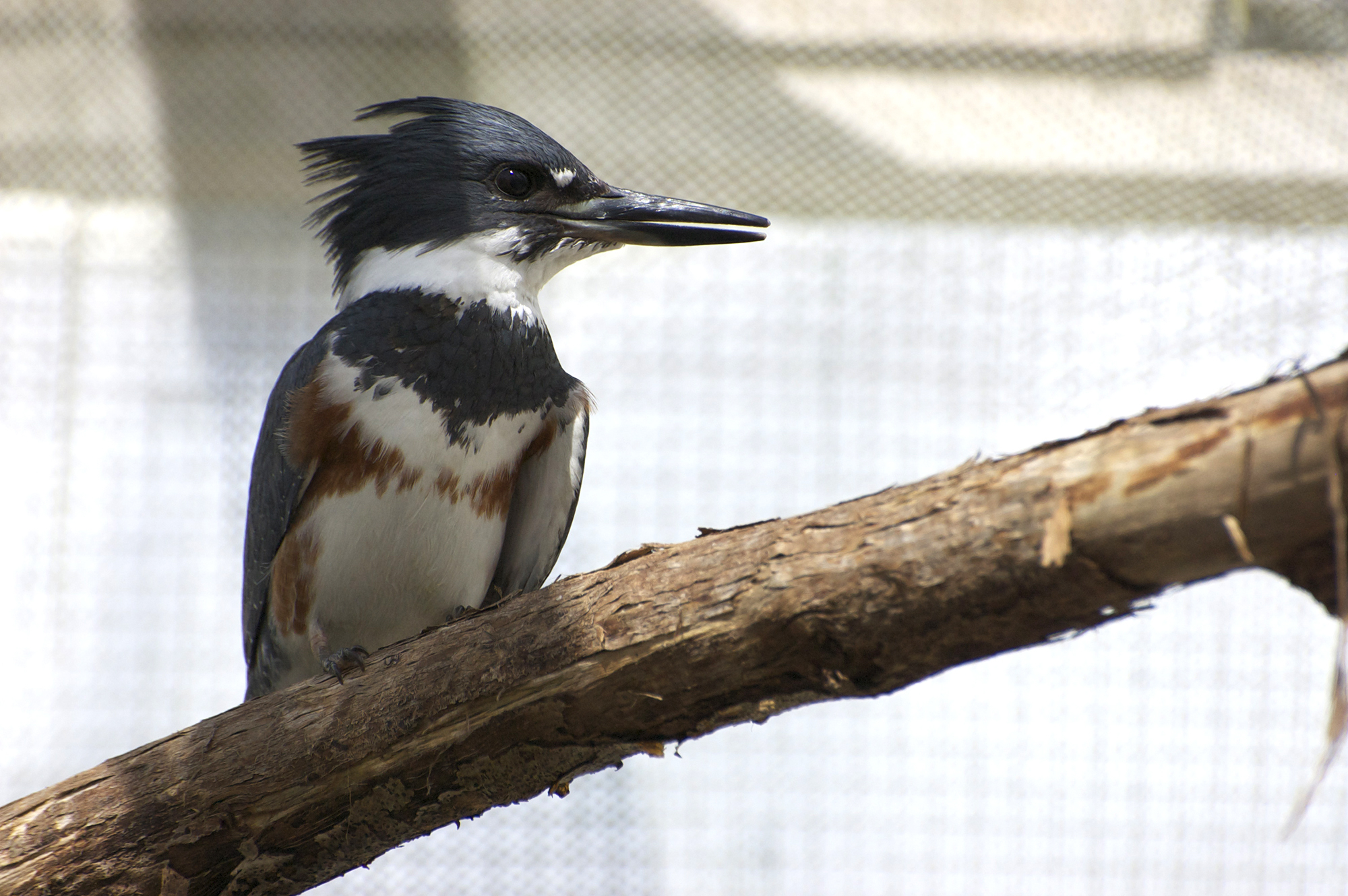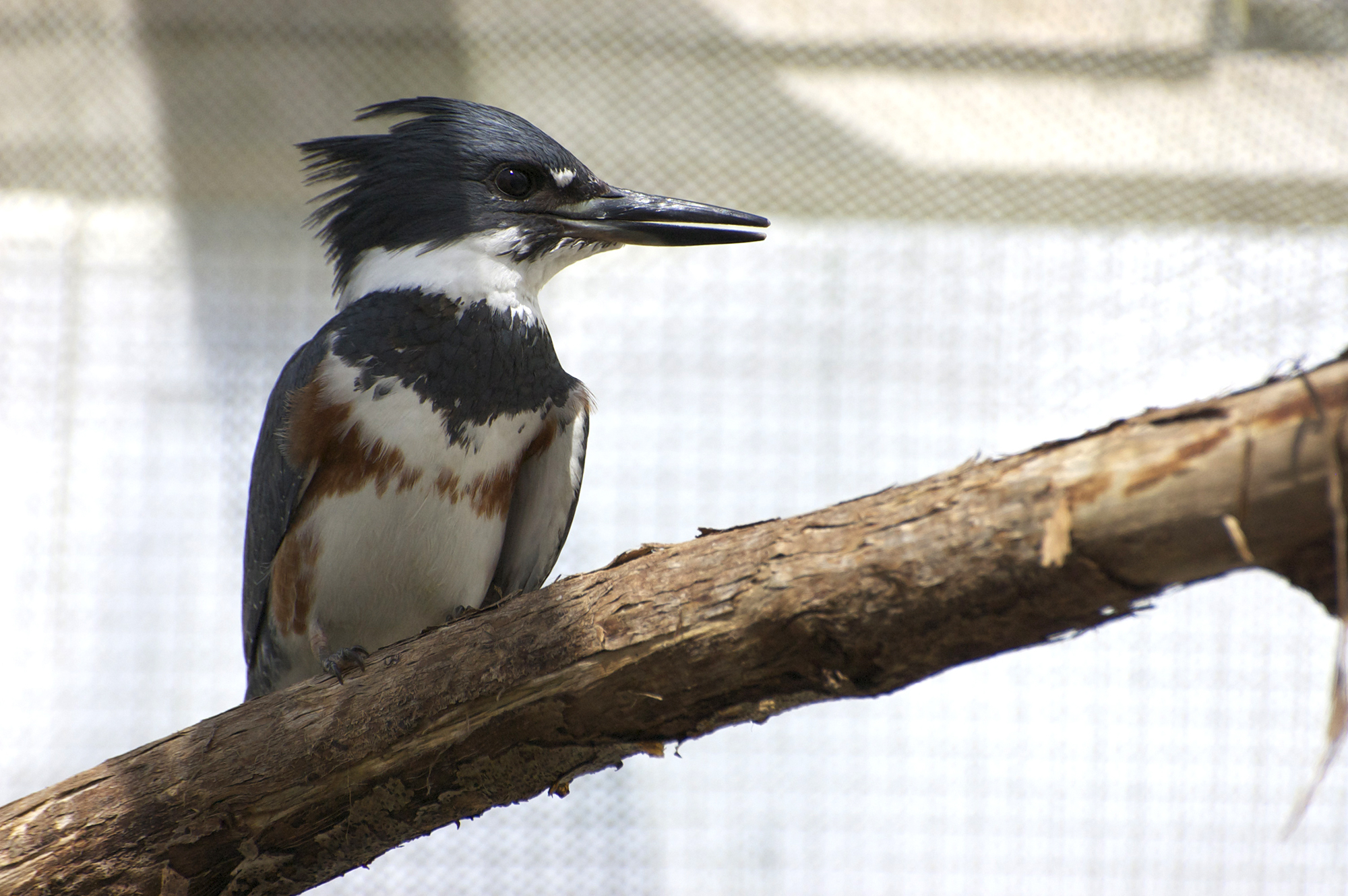 Belted Kingfisher, on her perch in the morning sun – feeling much better!
Fishing line kills thousands of animals along our coast each year. Our annual clean-up days do a lot to raise awareness and improve the environment, but much more is needed. Every time we go into the woods, to the beach, down the river, to the grocery store, we need to see what stupid thing has been lost or littered and pick it up. What if this beautiful and fit kingfisher had gotten tangled 3 weeks from now, and she hadn't been seen. It could easily have gone that way, and somewhere it will. She would have died and somewhere nearby, her babies would have cried for her return that would never come. Earth Day is a fine thing, but really, Mother Earth needs us every day. Just as we need her.
+++++++++++++++++++++++++++++++++++++++++++
Your support makes our rescue and rehabilitation efforts possible. Please donate what you can. Every contribution helps us provide skilled and equipped care for native wildlife. Thank YOU!
Scroll down for more pictures and video of release.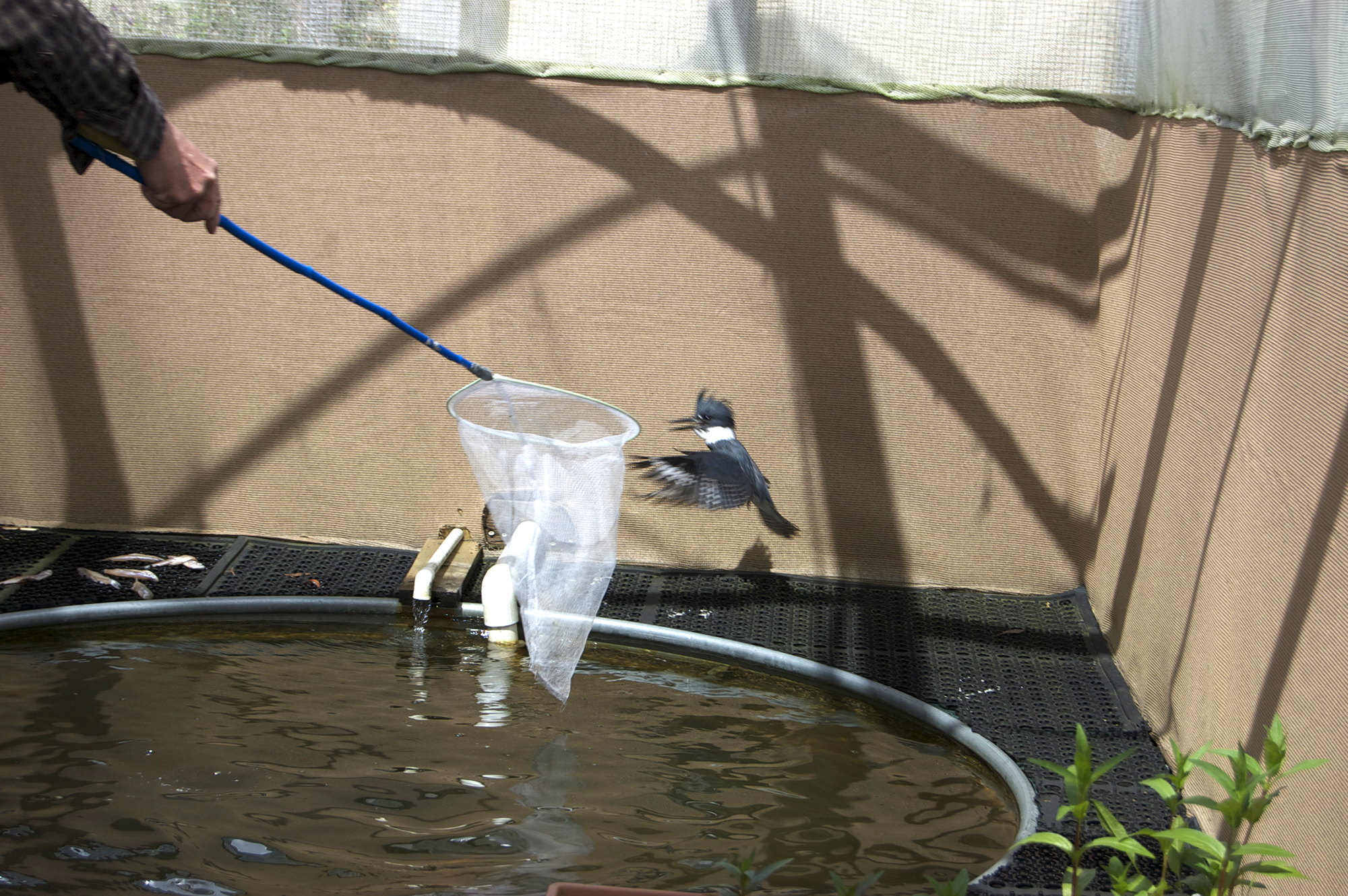 Capture for release evaluation – not as easy as it looks…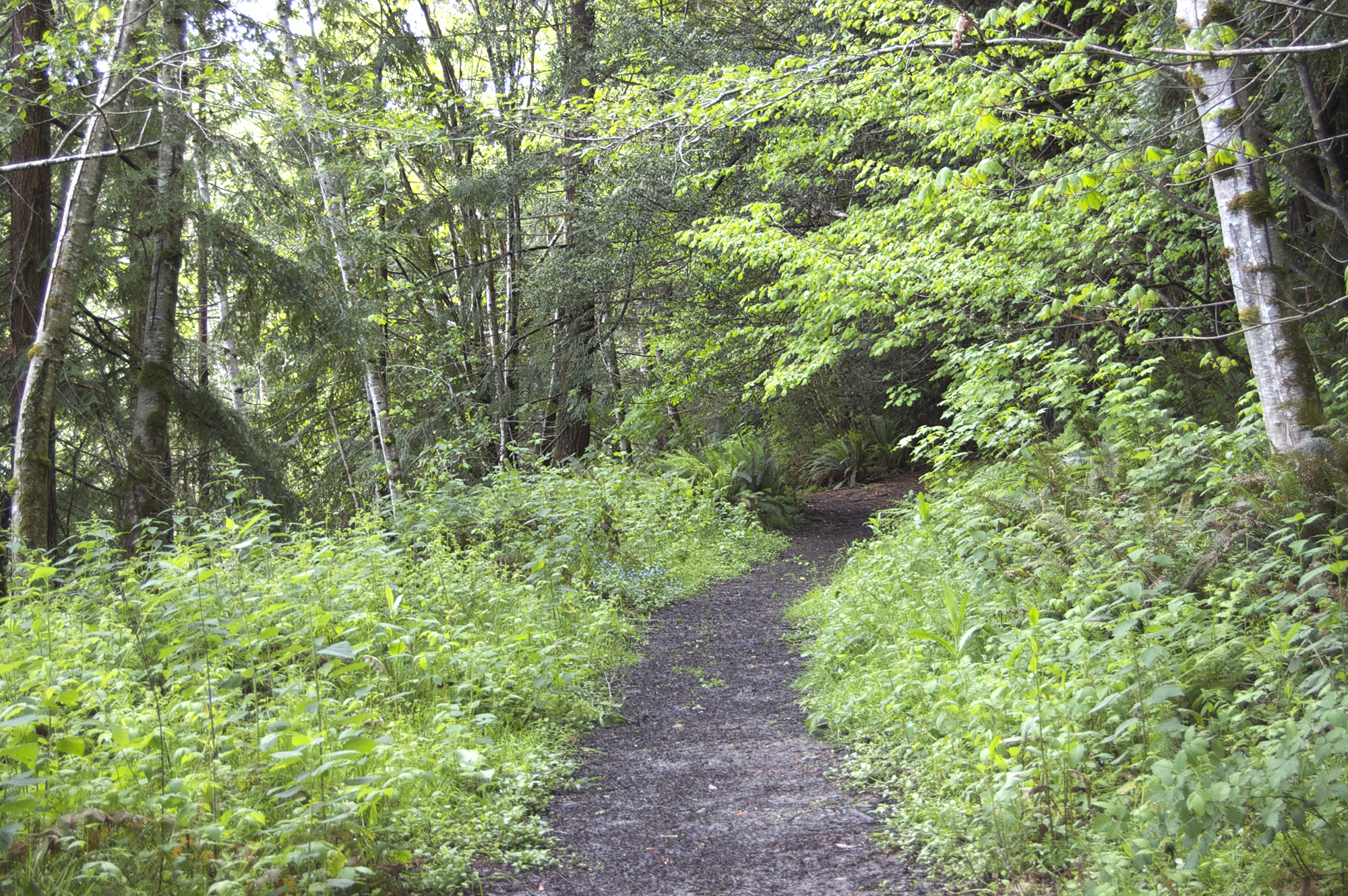 The long path home, into the wild!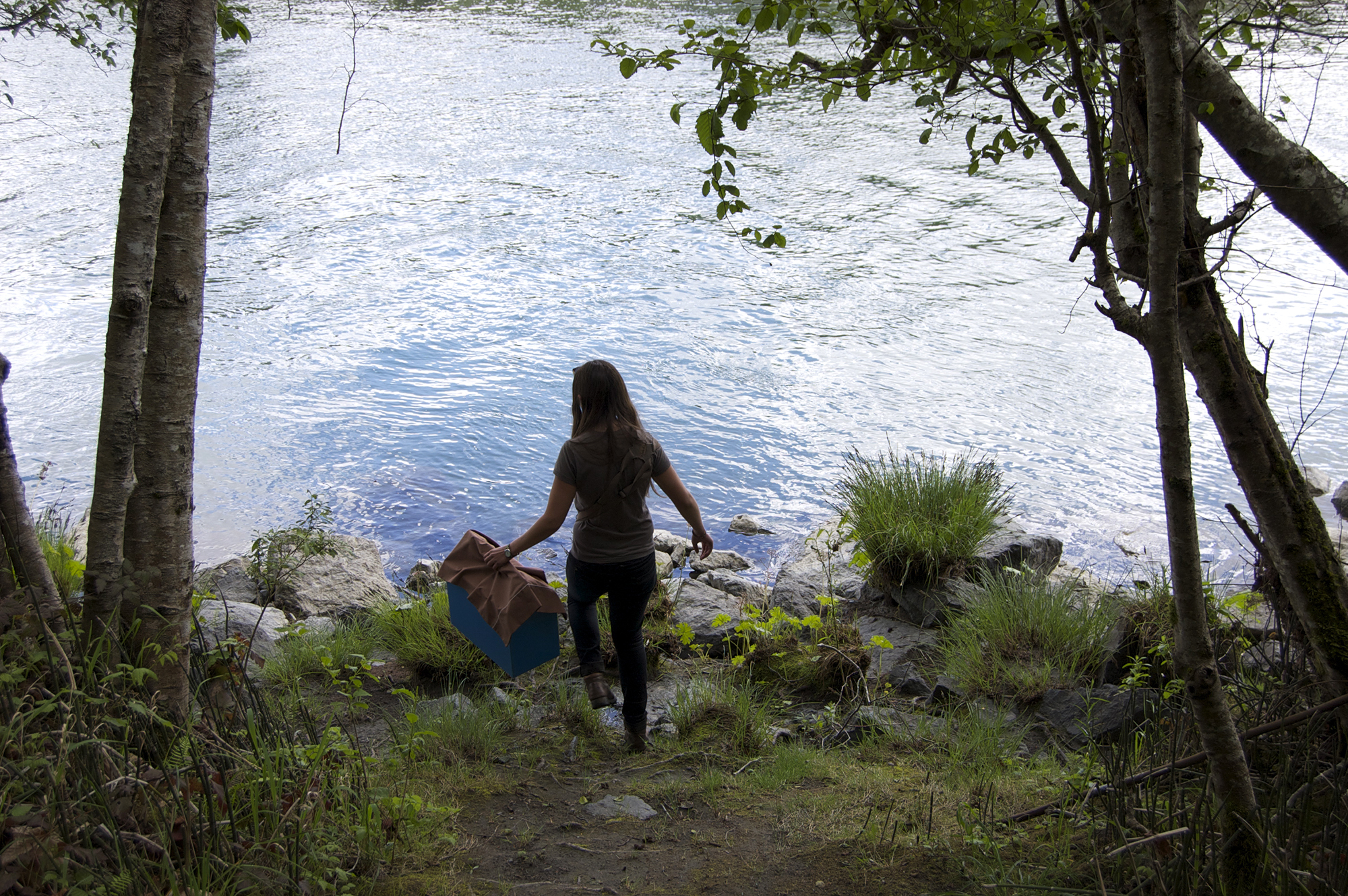 Arriving at the river's bank…
A rare moment…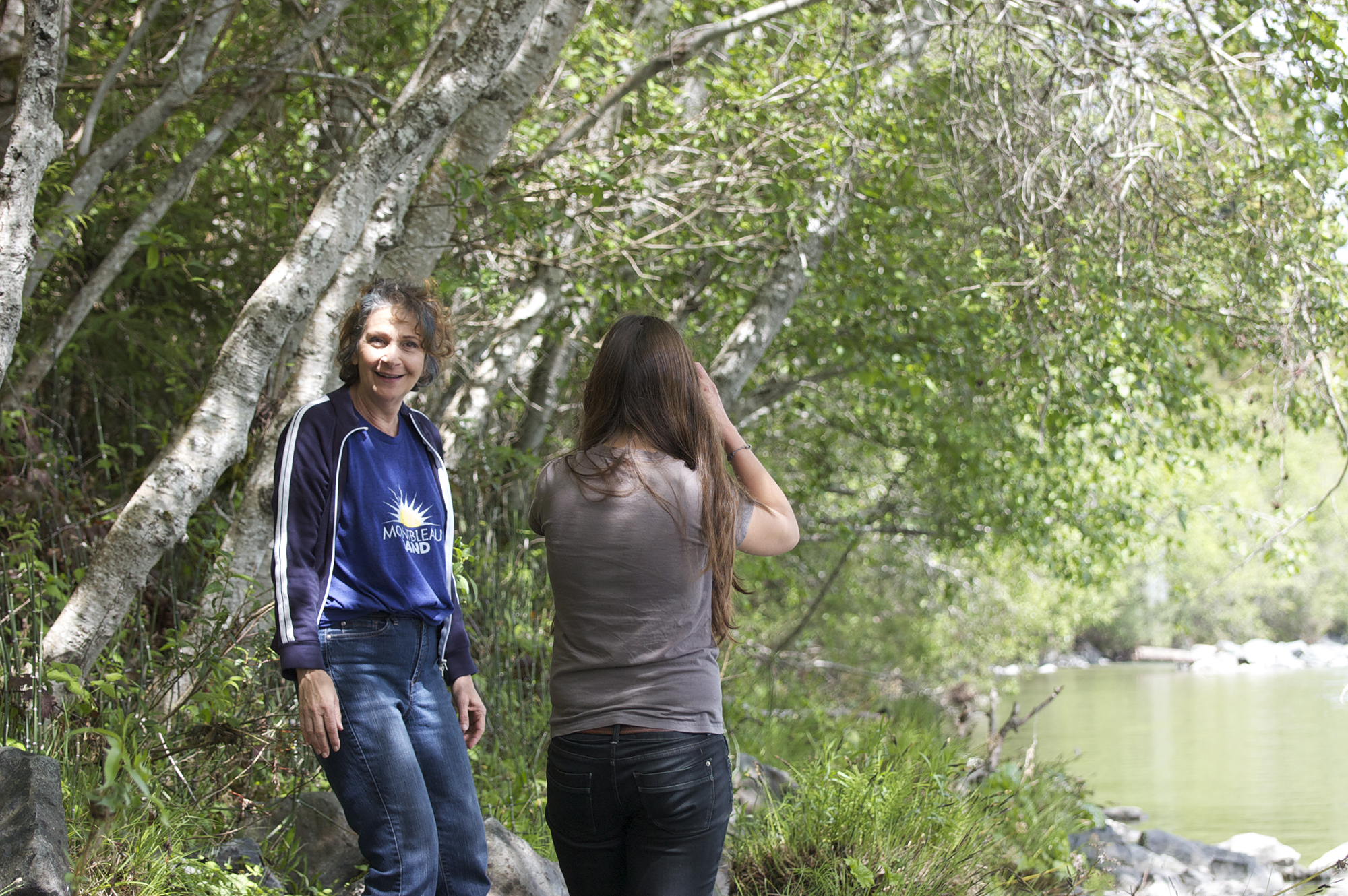 Happy wildlife caregivers celebrate Earth day every day!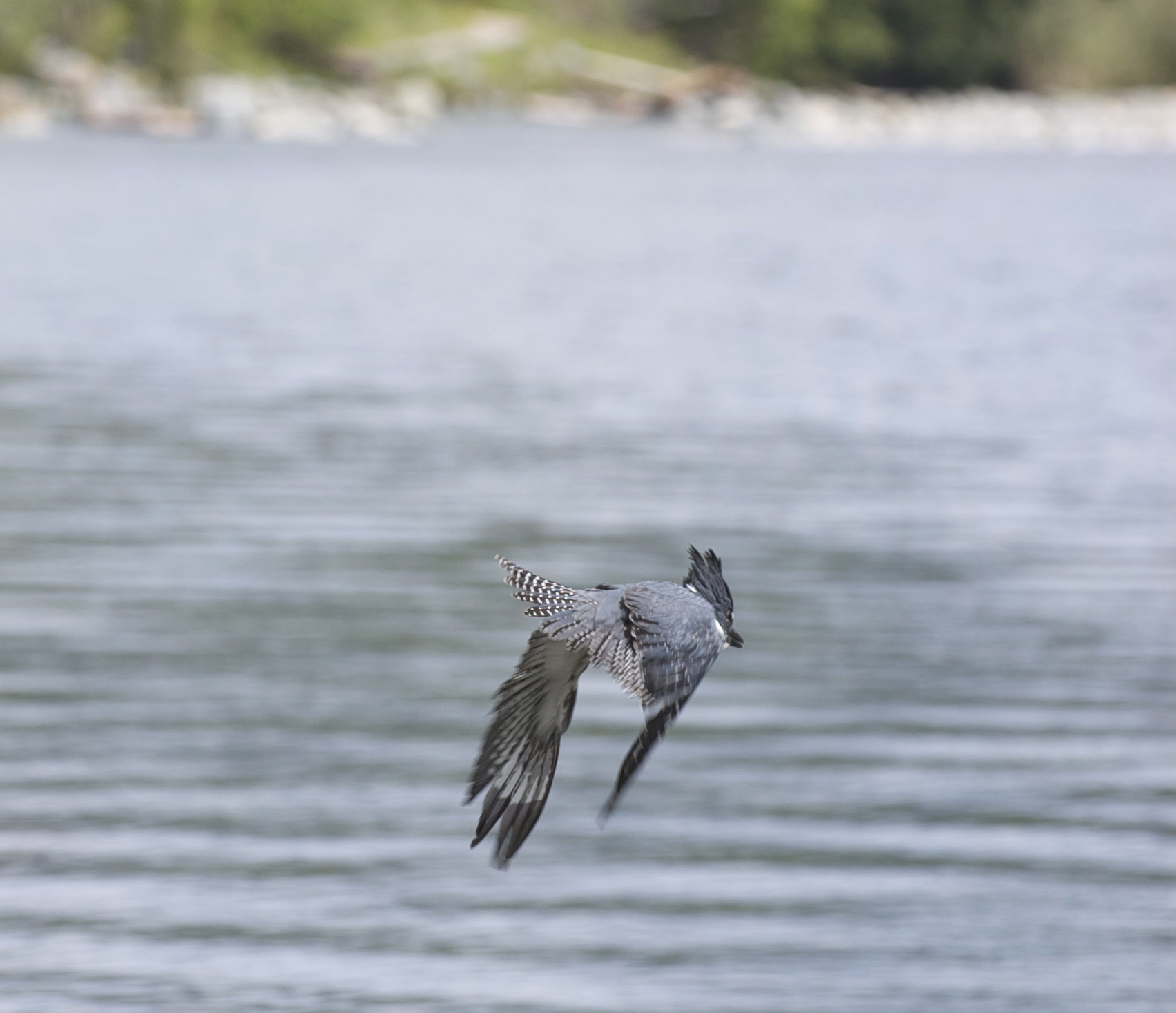 Photos of birds flying away are the best!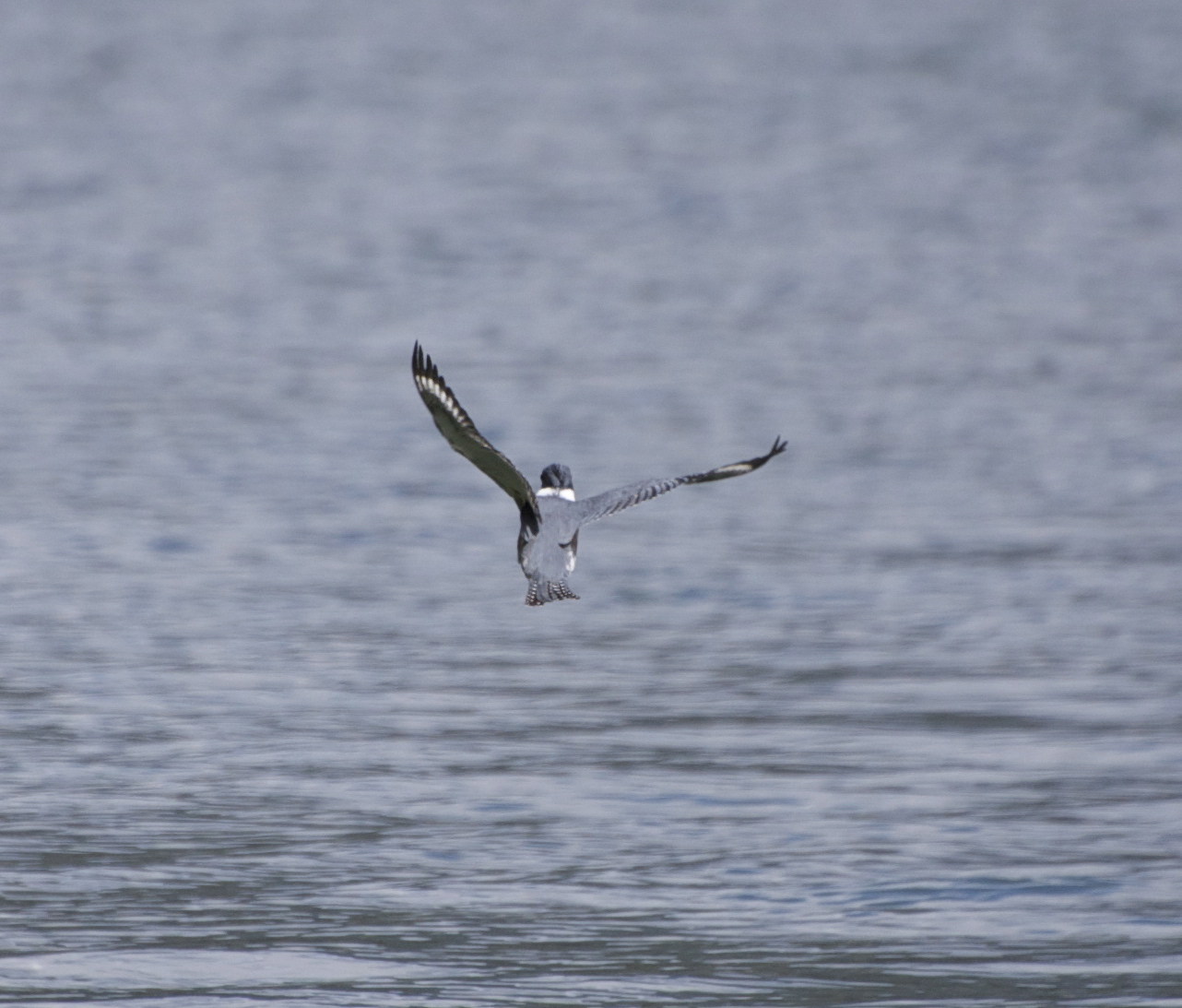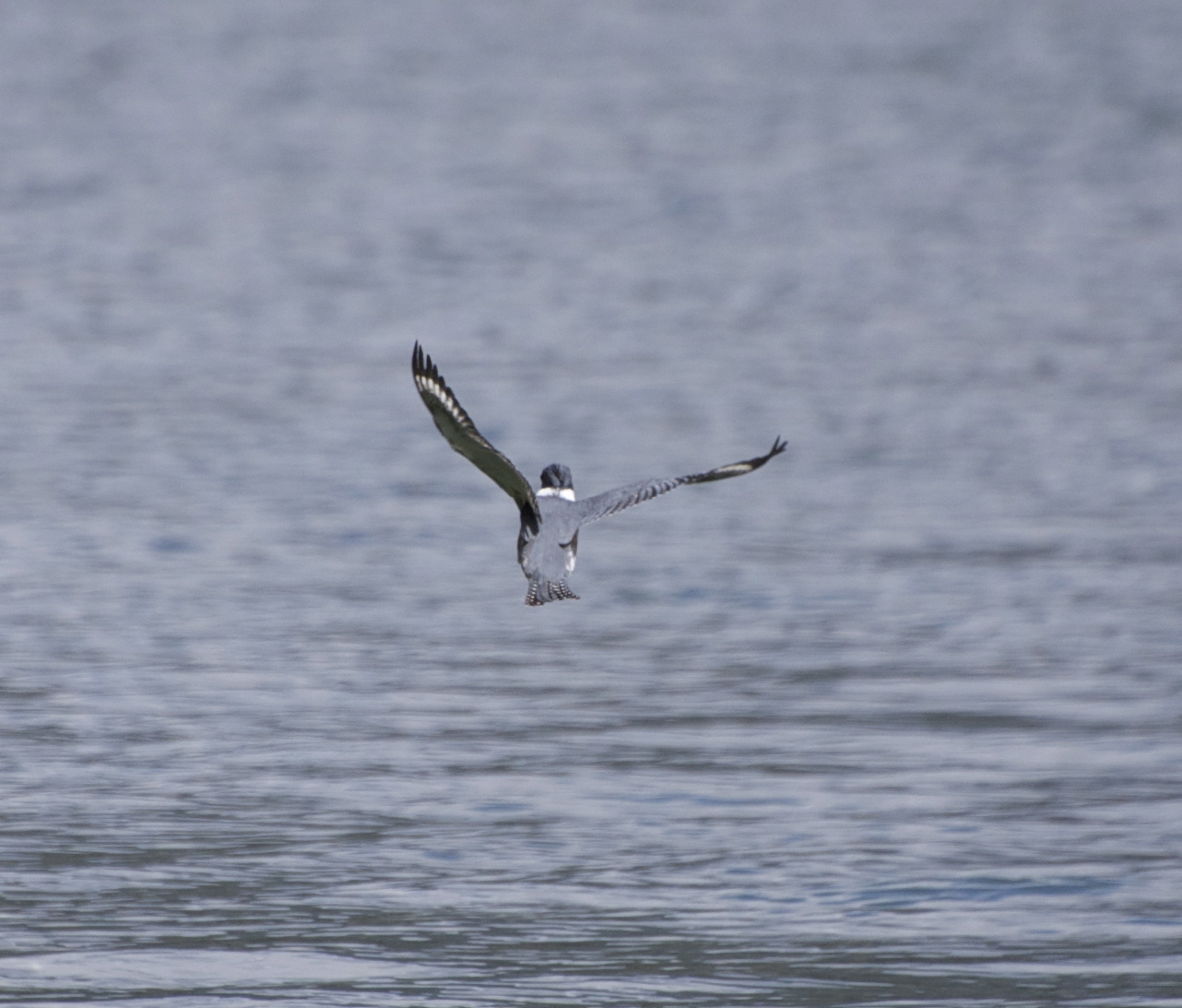 Belted Kingfisher's plea, "Don't leave your killing debris in our river!"




All photographs Laura Corsiglia/BAX.