Yesterday we released 10 pelicans and 1 gull at the mouth of Redwood Creek near Orick.
The presence of other young and adult Pelicans there, as well as a large colony of gulls, along with the absence of highly developed fishing infrastructure made this an ideal release site. Jeff Dayton, environmental scientist with the Department of Fish and Game's Office of Spill Prevention and Response in Eureka was helpful in securing permission for us to release these birds near the Redwood National Park.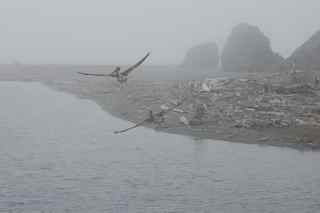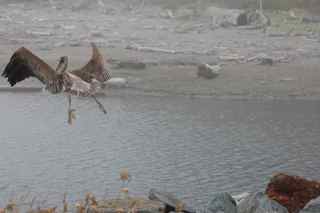 As of now we have 18 birds in care from this incident. Today we will be evaluating 8 of them for release tomorrow at the same location.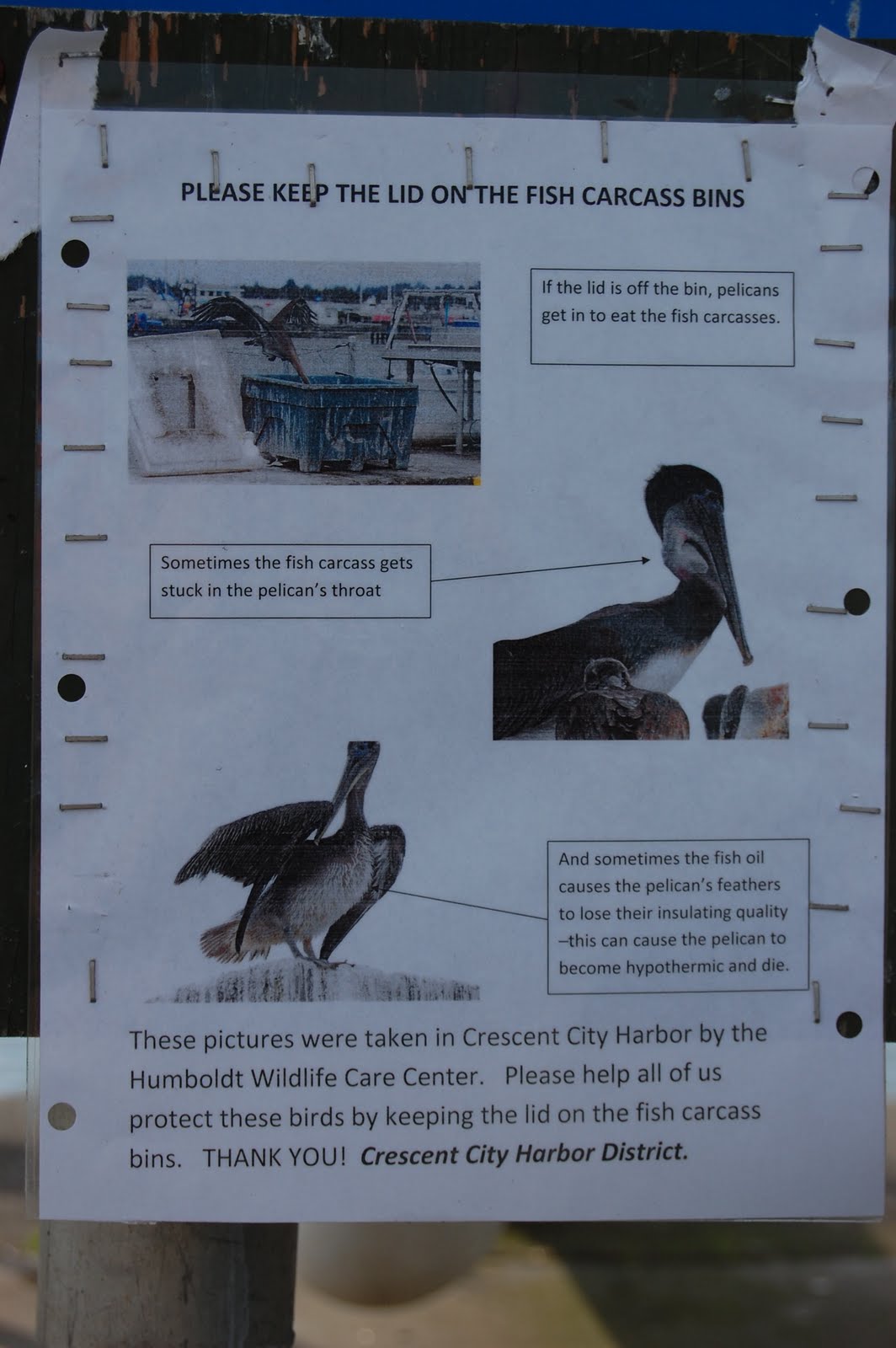 Thursday, 1 September was the last day of search and collection in Crescent City Harbor. Bird Ally X team members captured 3 Brown Pelicans. One of these birds had a severely broken wing and was humanely euthanized upon arrival at the Humboldt Wildlife Care Center. The other two were contaminated with fish oil. These are the last birds observed in the Harbor.
No other contaminated birds were seen. Scores of juvenile pelicans were observed plunge- diving in and outside the Crescent City harbor. Richard Young, the Crescent City harbormaster has been very supportive in our effort to resolve this problem. Lids on the fish waste bins and signs at the cleaning stations appear to have stemmed the problem.
All the contaminated birds from Crescent City have been stabilized and cleaned. Because the Oiled Wildlife Care Network opened their facility at Humboldt State University for our use we were able to wash 25 contaminated birds there. BAX is very appreciative of the assistance that the OWCN and HSU provided. Their help made this response much easier.
All of the patients in care from this incident are now housed outdoors in aviaries with access to water.
Sunday and Monday, the patients who had been identified with medical problems were seen by Dr. Shannon Riggs, BAX veterinarian – fortunately there are only five or so birds on medications for wounds not related to the contamination.
On a less fortunate note, there have been reports of "wet" pelicans at Trinidad Harbor, and one wet pelican was captured at Shelter Cove, but died before transport to HWCC. There are reports of other wet pelicans there as well. A BAX team is going to Shelter Cove today to determine the situation and, if there is a contamination problem, try to ascertain the cause and develop a plan to eliminate it, and capture any contaminated birds we can.