Promoting Co-Existence
Wildlife Education Team
Our Wildlife Education Team brings a variety of presentations to schools and community groups throughout the area.
The Wildlife Education Team's mission is to expand awareness of nature, enhance understanding of local ecosystems and promote an ethic of responsibility toward our shared world.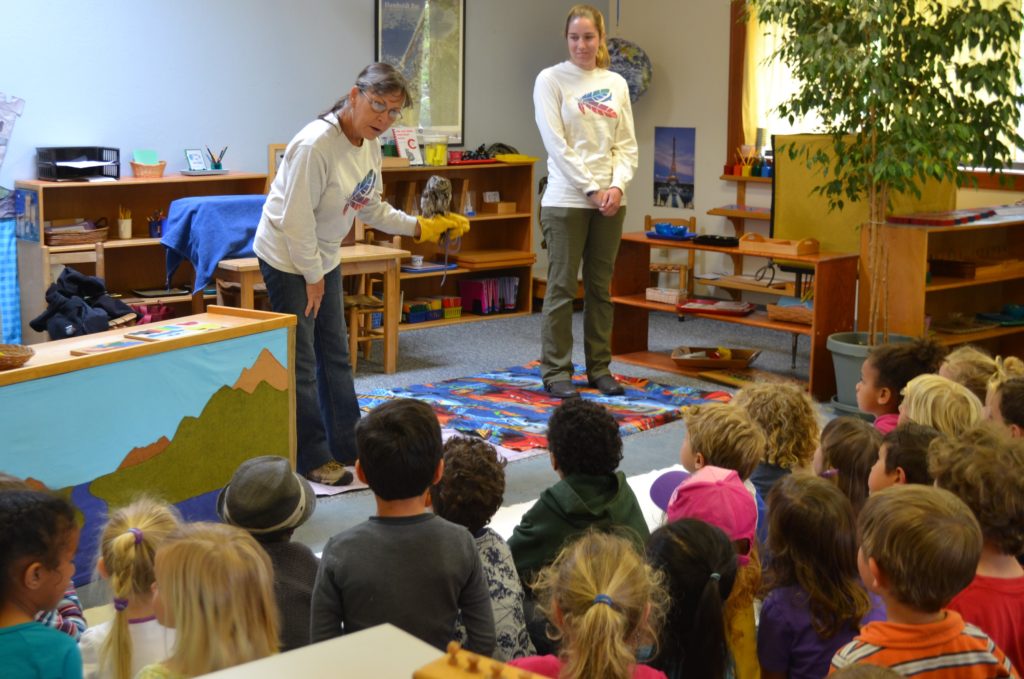 Education Ambassador Birds
Each of the 5 education ambassador birds has been with the program for many years. These birds participate in many of our Wildlife Education Team presentations. These education ambassadors have a unique permit from the Federal and California departments of Fish & Wildlife.
You can buy food for the birds! A gift certificate in the amount of your choice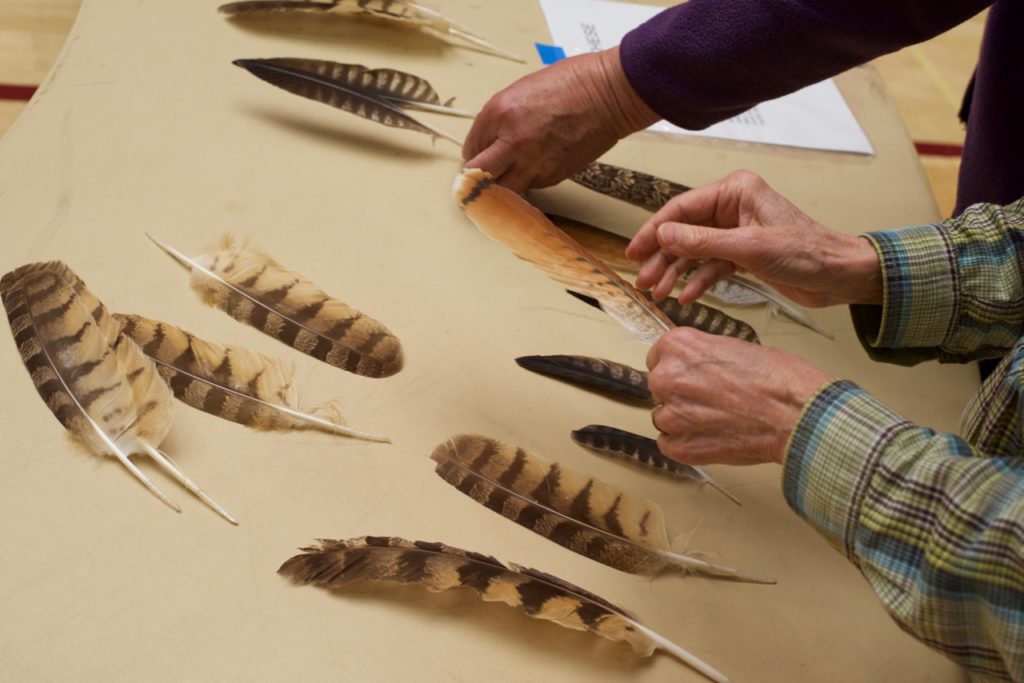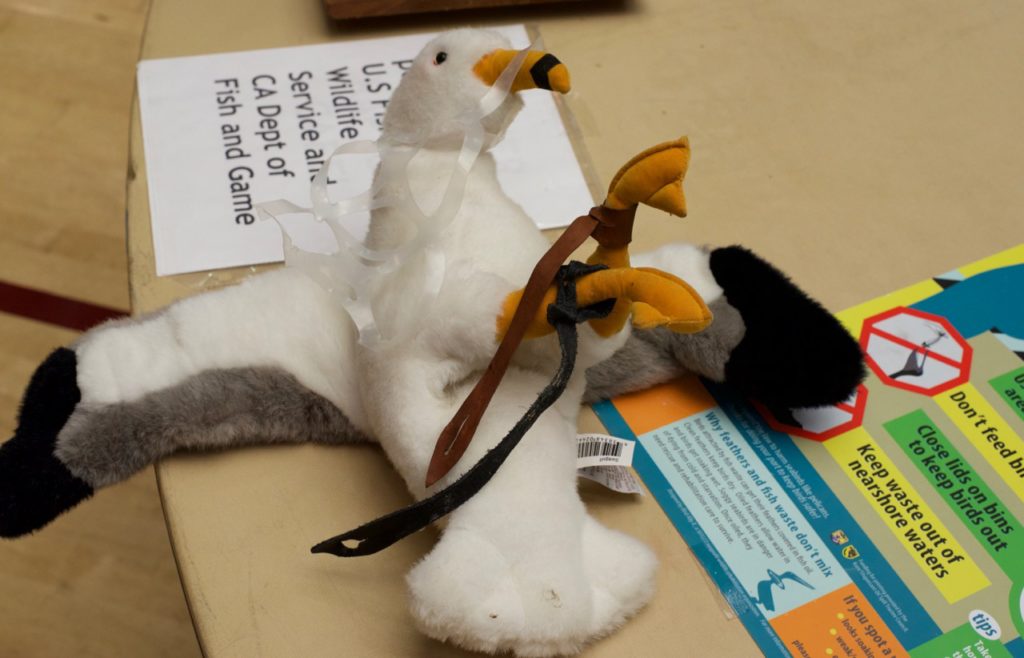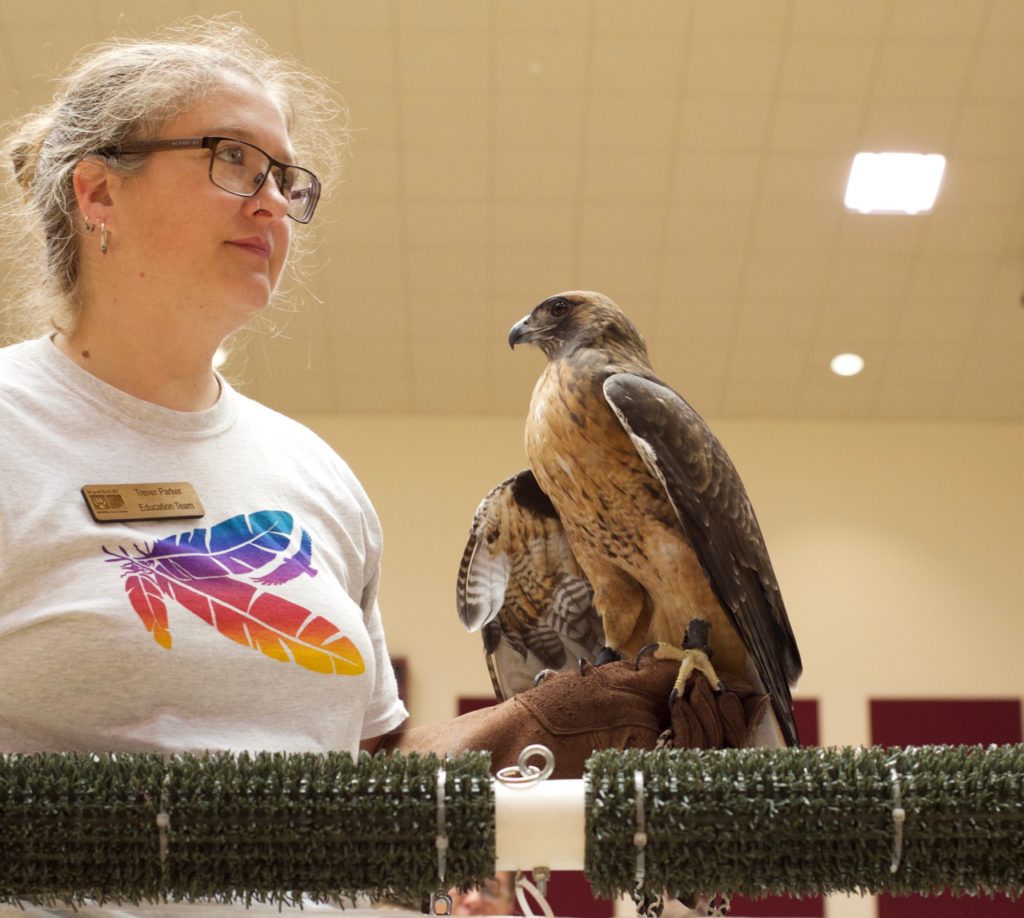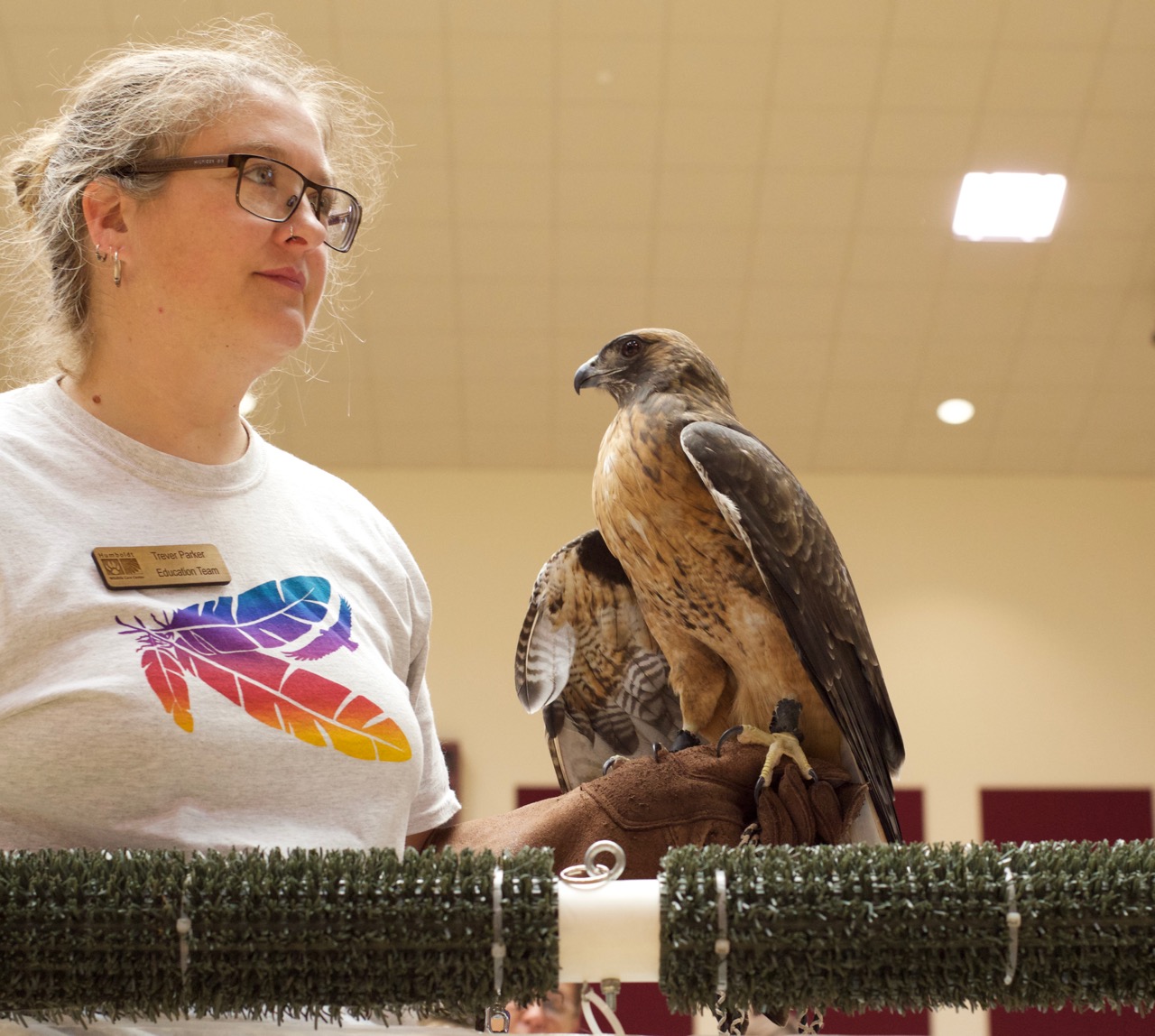 Some of our programs
The Night Shift: Nocturnal Animals
This program includes discussion of the adaptations of some of our native animals who are active at night. We bring along one or more of our live, non-releasable educational ambassador birds.
Pollution Soup
What can happen to our bay when different pollutants are washed down storm drains? we use "fake" pollutants to stand in for the real thing and add them to a vat of clean water to illustrate what happens to the bay. We discuss alternatives that will help keep our bay clean. This program is presented by our youth educators.
Humboldt Habitats
A look at forests, marshland and suburban habitats and the animals who live there.
Raptors, Day and Night
A look at the adaptations that make diurnal and nocturnal raptors successful at what they do.
Discovery Wildlife Hospital
An interactive program for young children through which they learn about wildlife rehabilitation through play with stuffed animals with "injuries". This program is presented by our youth educators.
Contact us to inquire about a presentation.