We strive to do the best work we can, for our patients, for our community, for our Mother Earth.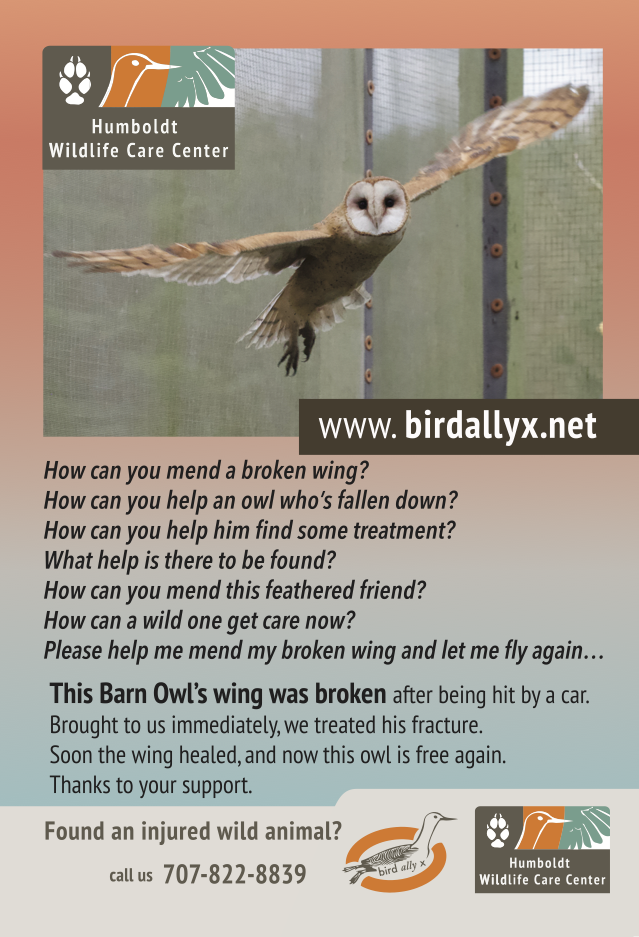 We strive to improve. We strive to better translate the needs, the injuries, the desired futures of our wild patients into something that our fellow citizens of this built world can hear. It's hard work, but not too hard. We are all allies of the wild. The wild is the first ally of us all.
Over the next few months we'll be asking for support as we prepare for our busy and financially stressful Spring and Summer months. We need your support now. We'll need it then. Thank you for making a difference for our wild neighbors when they're in a jam.