A Young Hummingbird's tale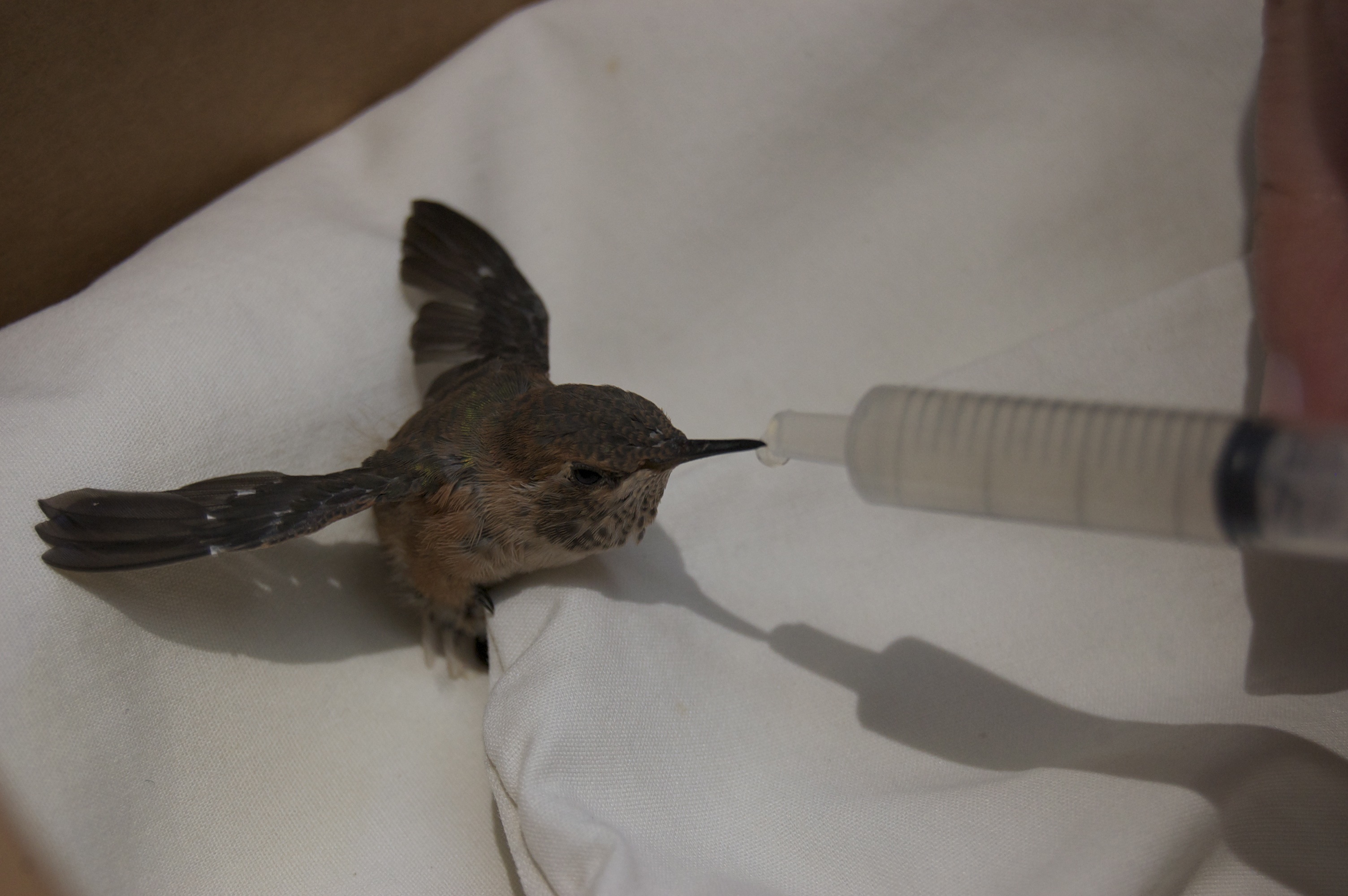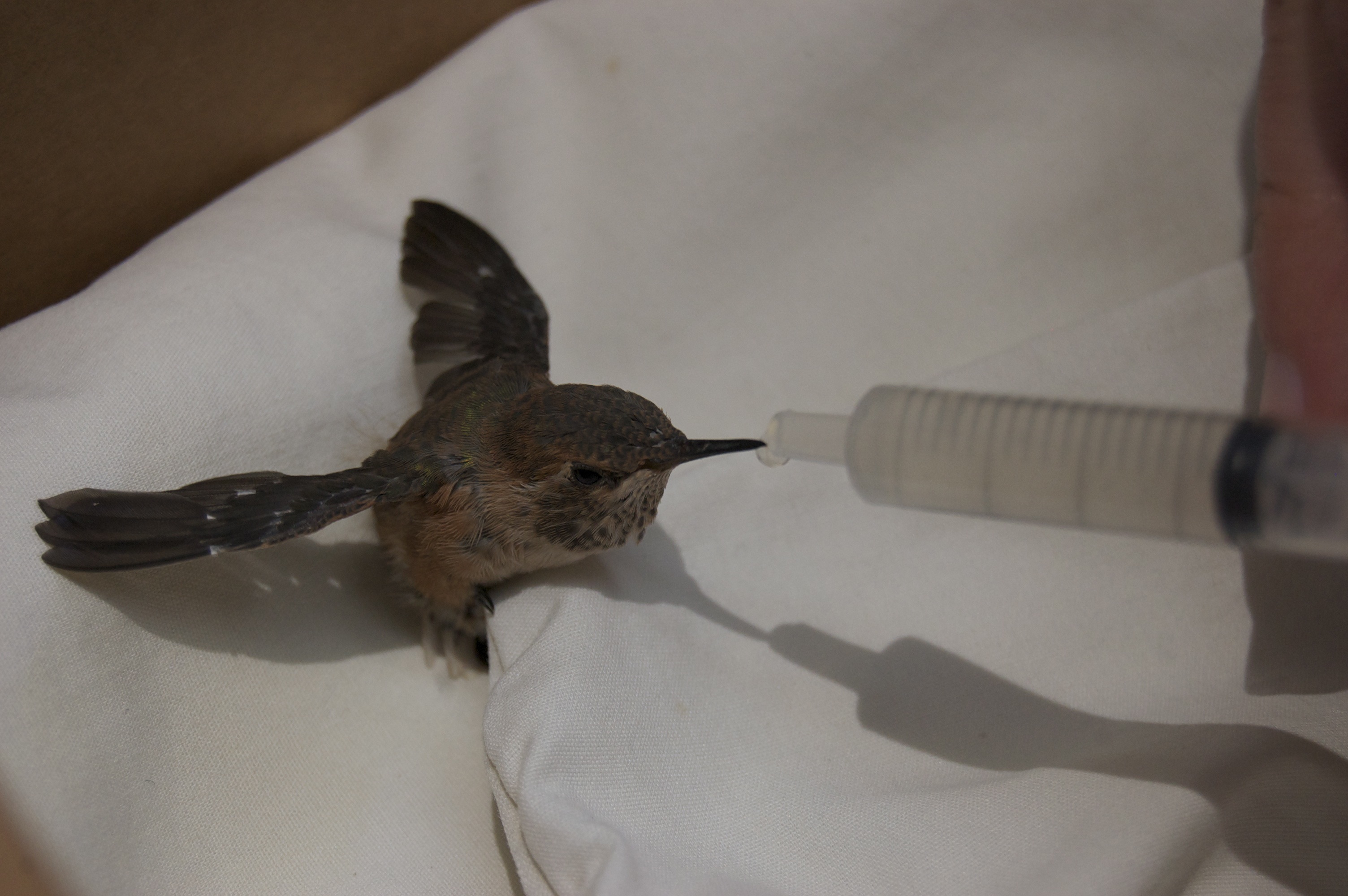 A question we are often asked: The bird is so small, do you bother taking care of them? The universe is boundless, how can you tell what size anything actually is? None of us are any closer to the edges than anyone else, no matter our relative sizes! So, please, bring that injured hummingbird to our clinic!
Now in this particular case, it turned out the young Rufous Hummingbird was just that – young. She was still learning to fly. (click on the link to learn about this common bird who is also showing steep declines in population)
So we gave her some fluids to slake her thirst and packed her up and returned to the riverside trail in Orick (about 40 miles up the road) where she'd been found.
Re-uniting a songbird, or any animal, with his or her parents is a lot easier if you know what you are looking for – or listening for. "Please let the adults be present," you wish fervently, "Please let our little guy cry for them so they know she's around!" If the adults don't come, the baby can't stay. Re-uniting babies with parents can be a stressful operation.
When our team arrived in Orick and began to walk the levee along Redwood Creek looking for the best place to return this youngster, the sounds of adult hummingbirds filled the air.
After placing the bird on a blackberry leaf, no adults approached. Patience is important. These things, as they say, take time. And so our team waited.
Patience, yes, is a virtue. And so is action. So is believing in your own intuition. After several anxious minutes had passed, they decided to move the bird further from the trail into a more secluded location. Of course, as they approached, one of the fears of this kind of operation was realized – the bird flew on her own to a spot they couldn't reach. Now it was up to the parents.
The team backed off and watched. The fledgling called. Adults circled above. Eventually one adult dropped down to the young bird. There was some conversation between them. The adult flew off to some nearby blossoms. Moments later, the adult returned to the fledgling. Feeding! The baby was back in her parents' care.
An elated team drove home.
Your support makes efforts such as these possible. Keeping wild families together is the very heart of wildlife conservation. Wild families are the indivisble unit of wild populations. The seed, the growth, the flower and fruit of co-existence with – and embrace of – our wild neighbors, and therefore our own survival, is contained in the act of re-uniting a wild baby with her parents.
Thank you for supporting our work. To contribute to our August fundraiser (our goal is only $5000!) please donate here. Thank you!
Scroll down through the pictures of this bird's return to her family.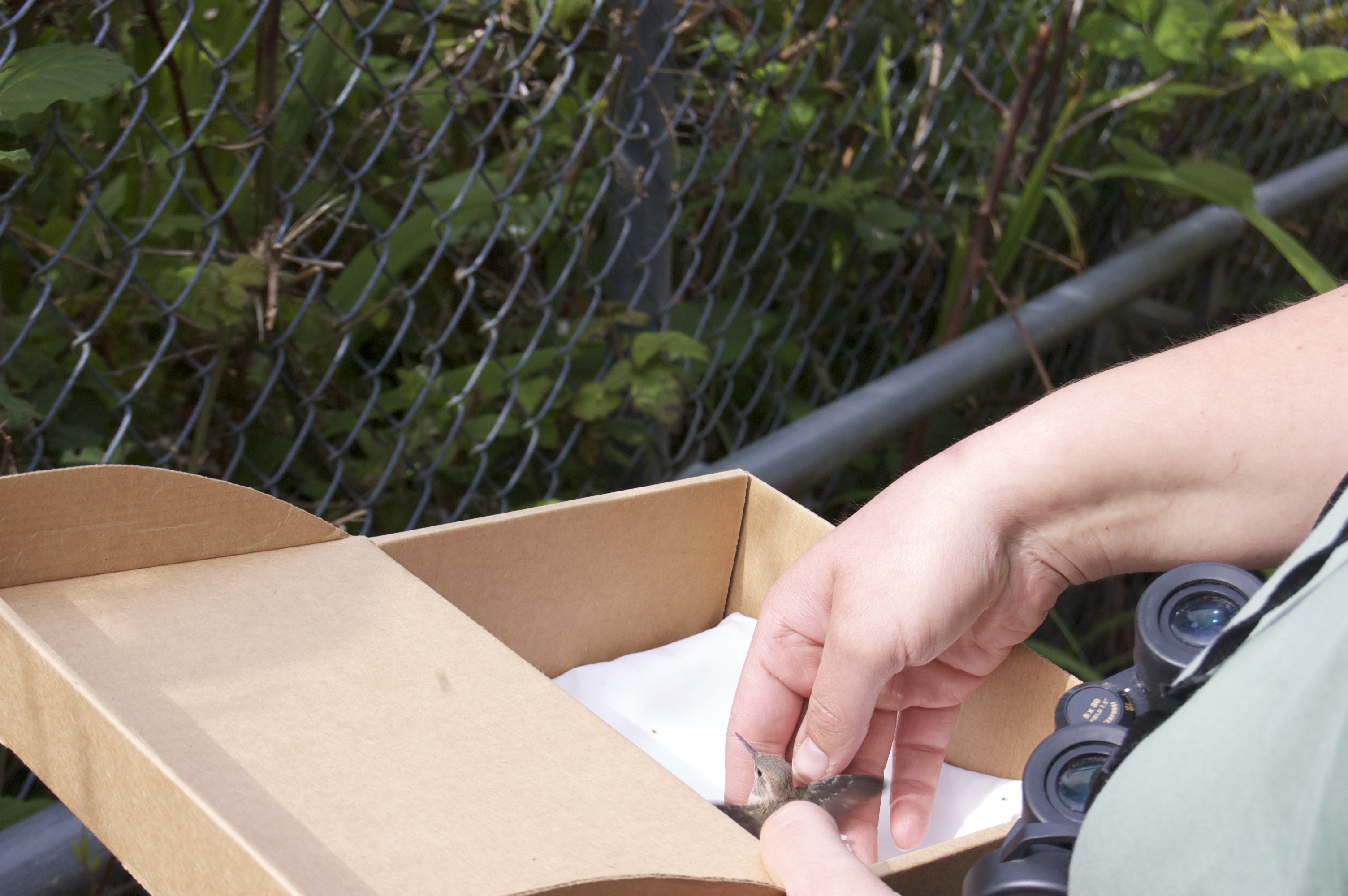 Taking the young hummingbird, smaller than a human thumb, from the box.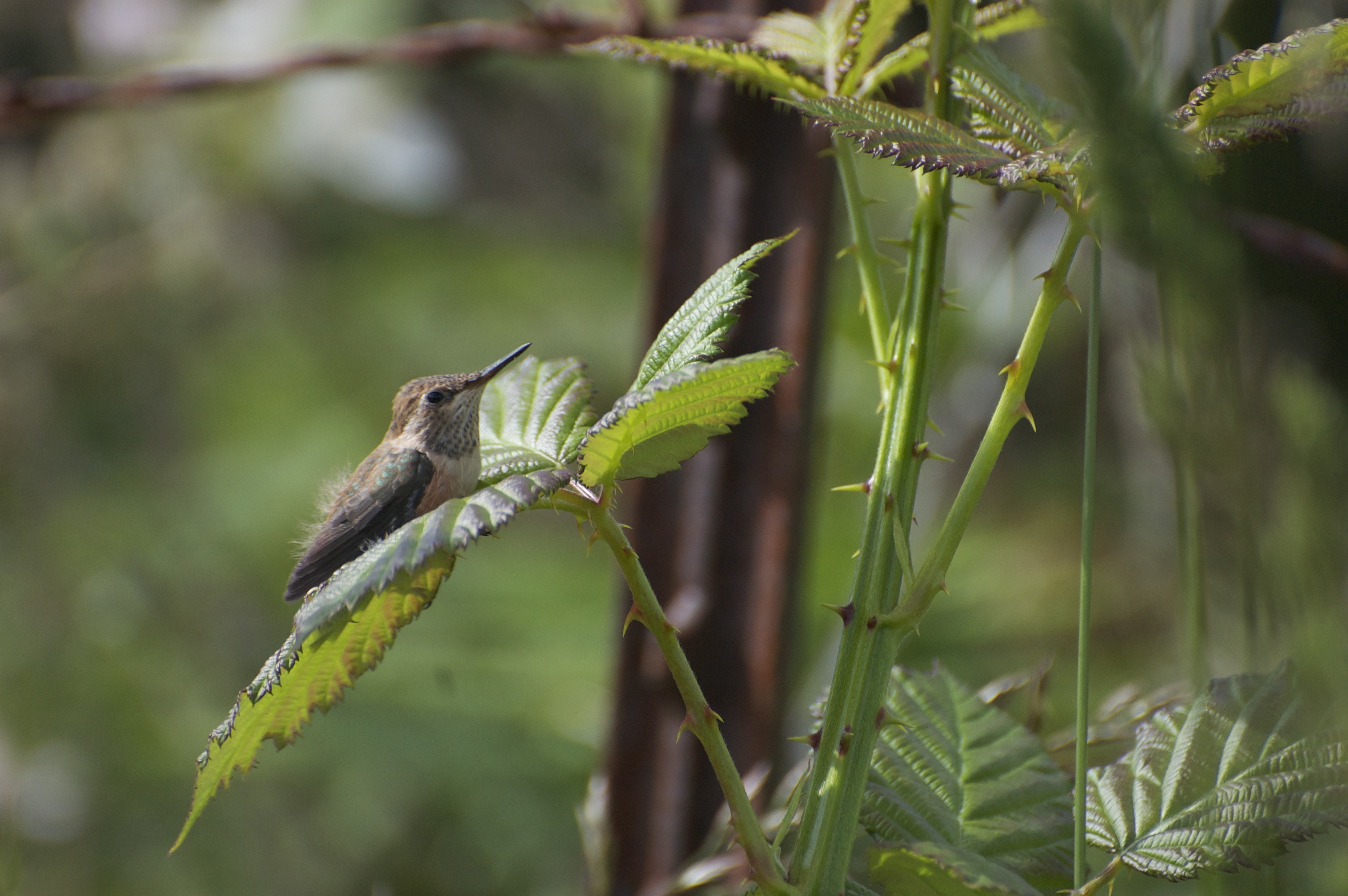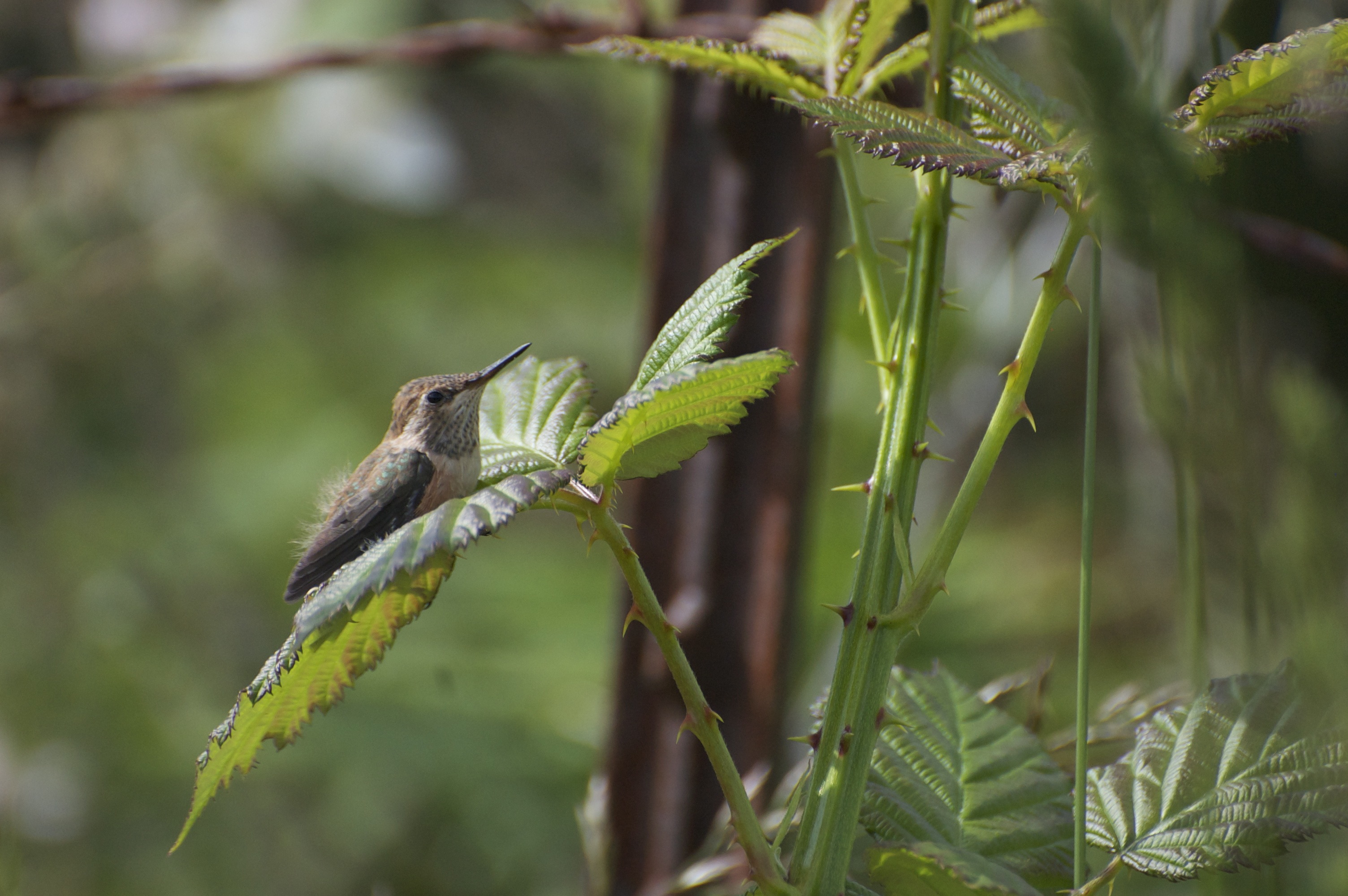 Initially on this blackberry leaf, we waited, but no adults came near.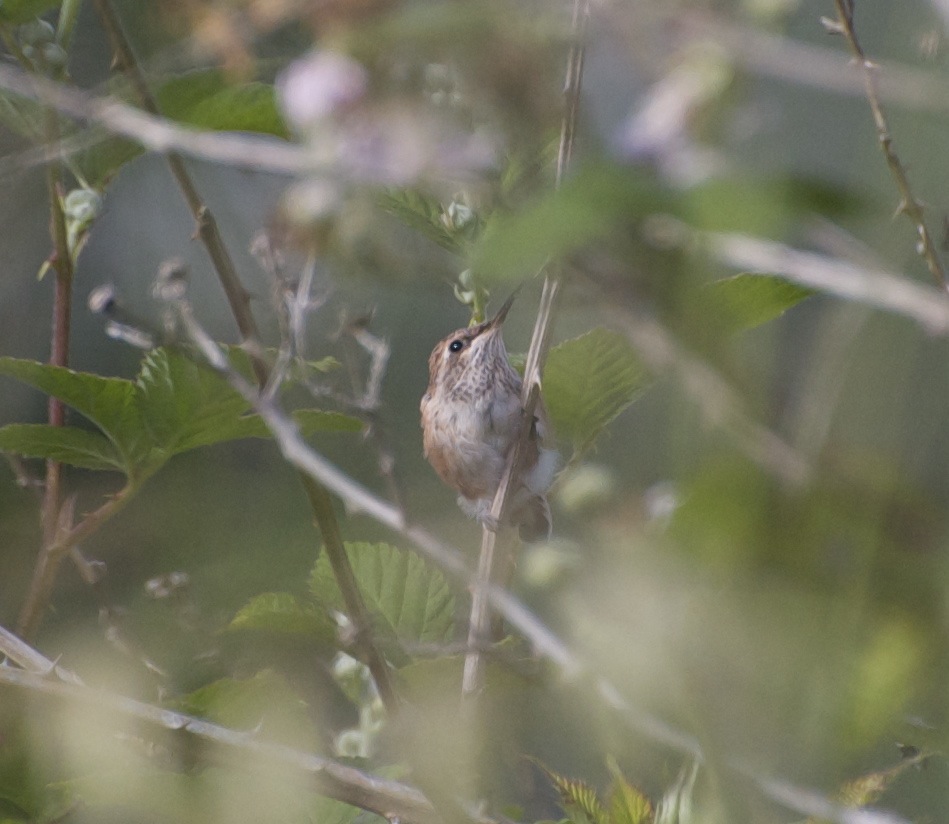 And then she flew deeper into the thicket, out of reach of everything but the lens.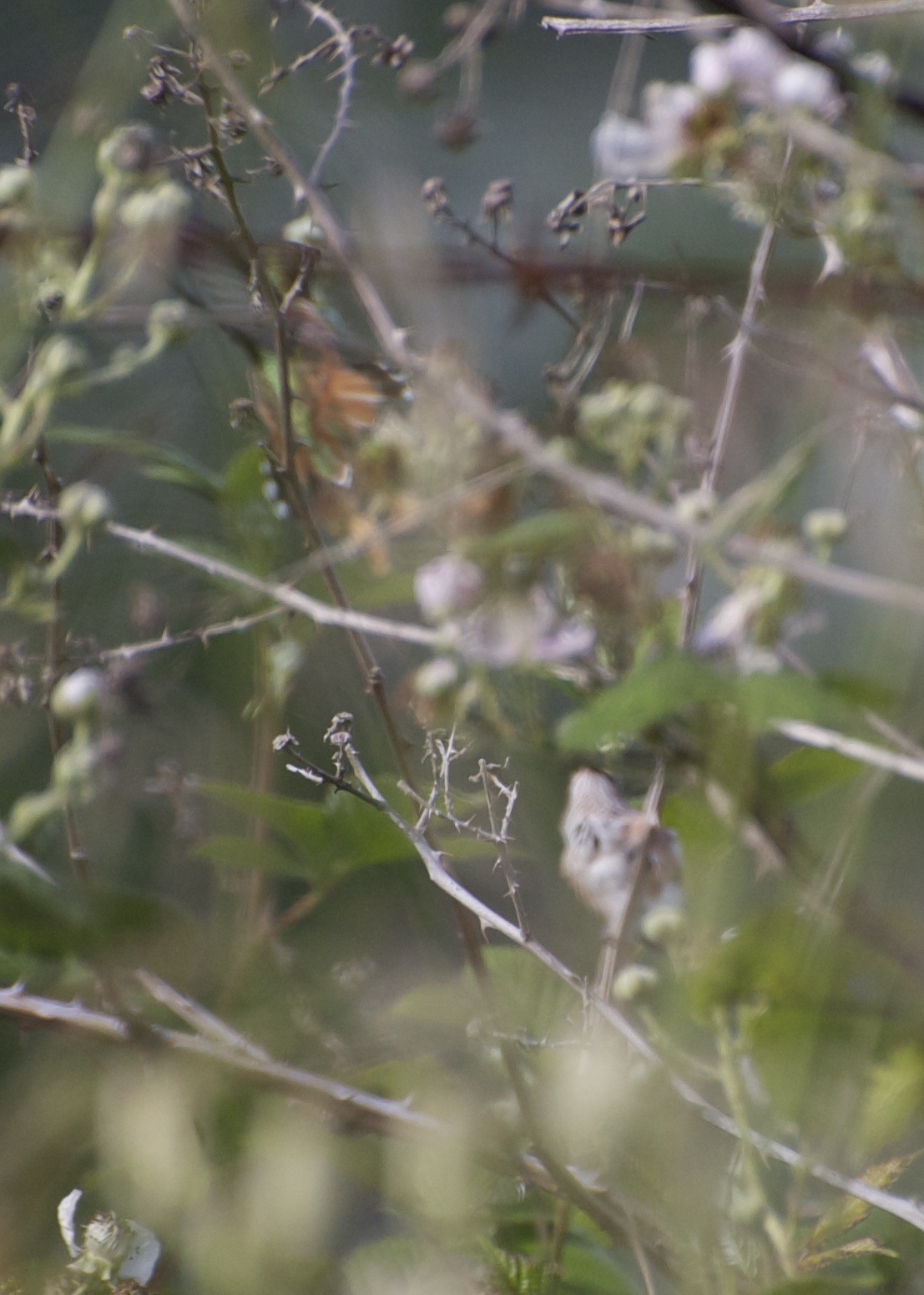 A blur and blaze of beauty, the orange and green streak up and to the left of the fledgling is an adult Rufous Hummingbird who has just fed his baby. And so a small but mighty piece of the cosmos was restored. This is what your contribution supports. Thank you!
(all photos: Laura Corsiglia/BAX/HWCC)