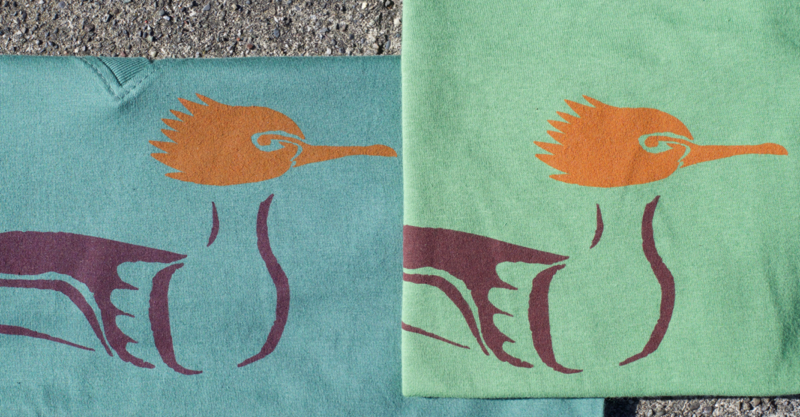 Mergansers are awesome ducks. Everyone thinks so! Now you can support our work and show the world your love for these remarkable birds. Celebrating the mysterious beauty of the female Common Merganser, these shirts were printed locally by Blackjack Humboldt taken from original art made by internationally known artist Laura Corsiglia (who happens to be a co-founder and co-director of Bird Ally X! Laura also takes most of our photographs!)
Available in many sizes, the t-shirts are 100% organic cotton. But we have a limited number! We're offering them for $35! Stop by our clinic in Bayside to get yours! We're open every day from 9 to 5. Not in the area? Well you can order online (there will be a $4.99 shipping/handling fee)! Just click here.
It's a thrill to be able to offer these shirts. The original drawing was done as a gift for another co-director but it's too lovely to keep to ourselves. Vote Merganser!