Hungry, Anything Helps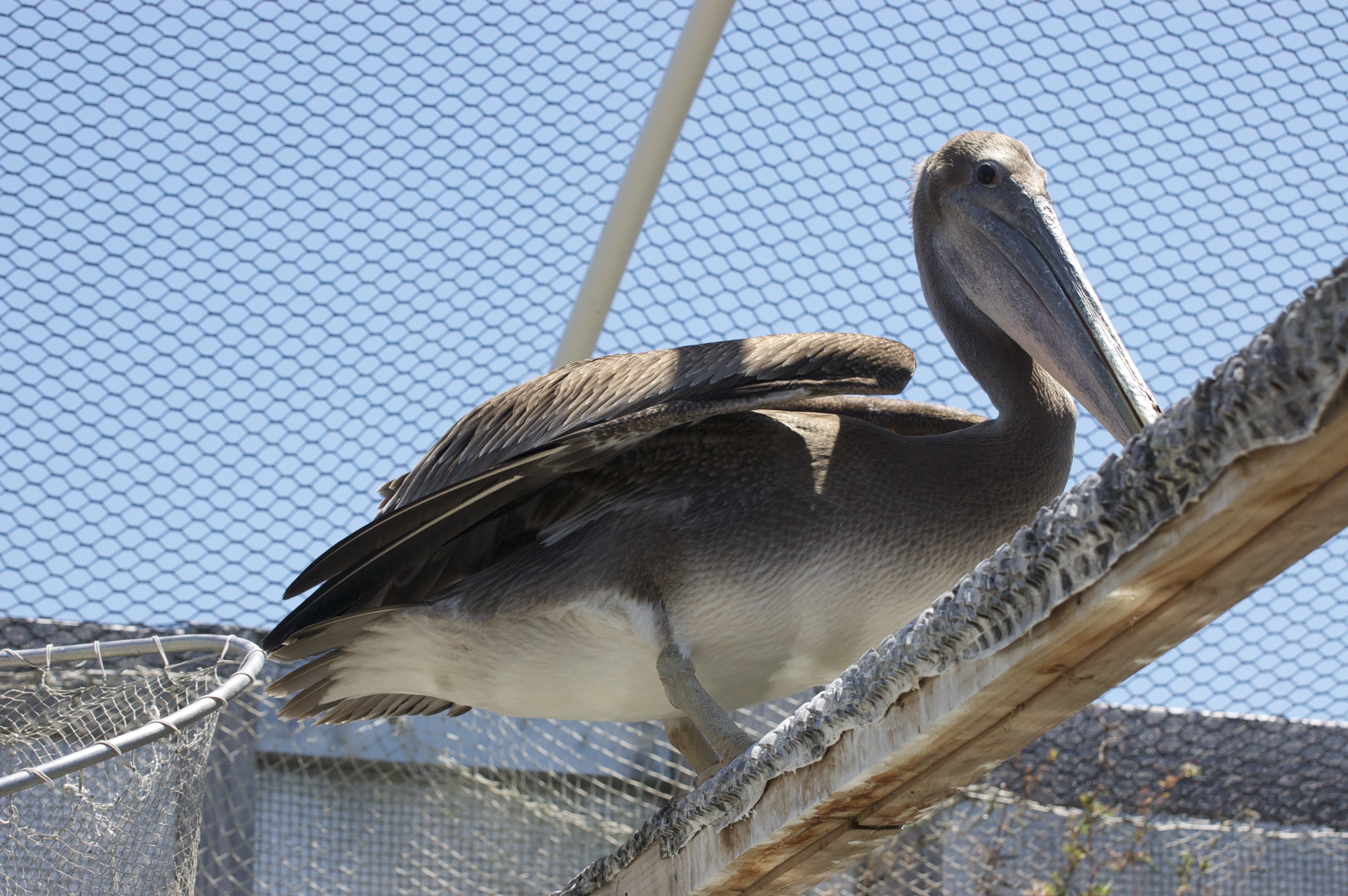 In care at Humboldt Wildlife Care Center after making some inexperienced choices.
---
Sometimes when you first leave home, things don't work out as you had hoped. Take a wrong turn and, instead of clear skies and easy sailing, you're caught in one of the traps that seem set for the wayward juvenile.
This young Brown Pelican, like all the other pelicans her age, had recently left her hatching grounds far to the south and made it all the way to the North coast. And then for some reason, who knows why, she strayed from the sea, the only place where she can eat, and wandered into Redway. She was found walking along the road.
---
Day 12 in our August fundraising Drive: So far we've raised $600 of our goal of $5000 by the end of the month. Your help is needed. Every donation helps. Thank you for being a part of this wildlife saving work!

---
Emaciated from starvation and very weak, with a few scrapes as badges of her courage, she was plucked from certain death by a kind woman in the area.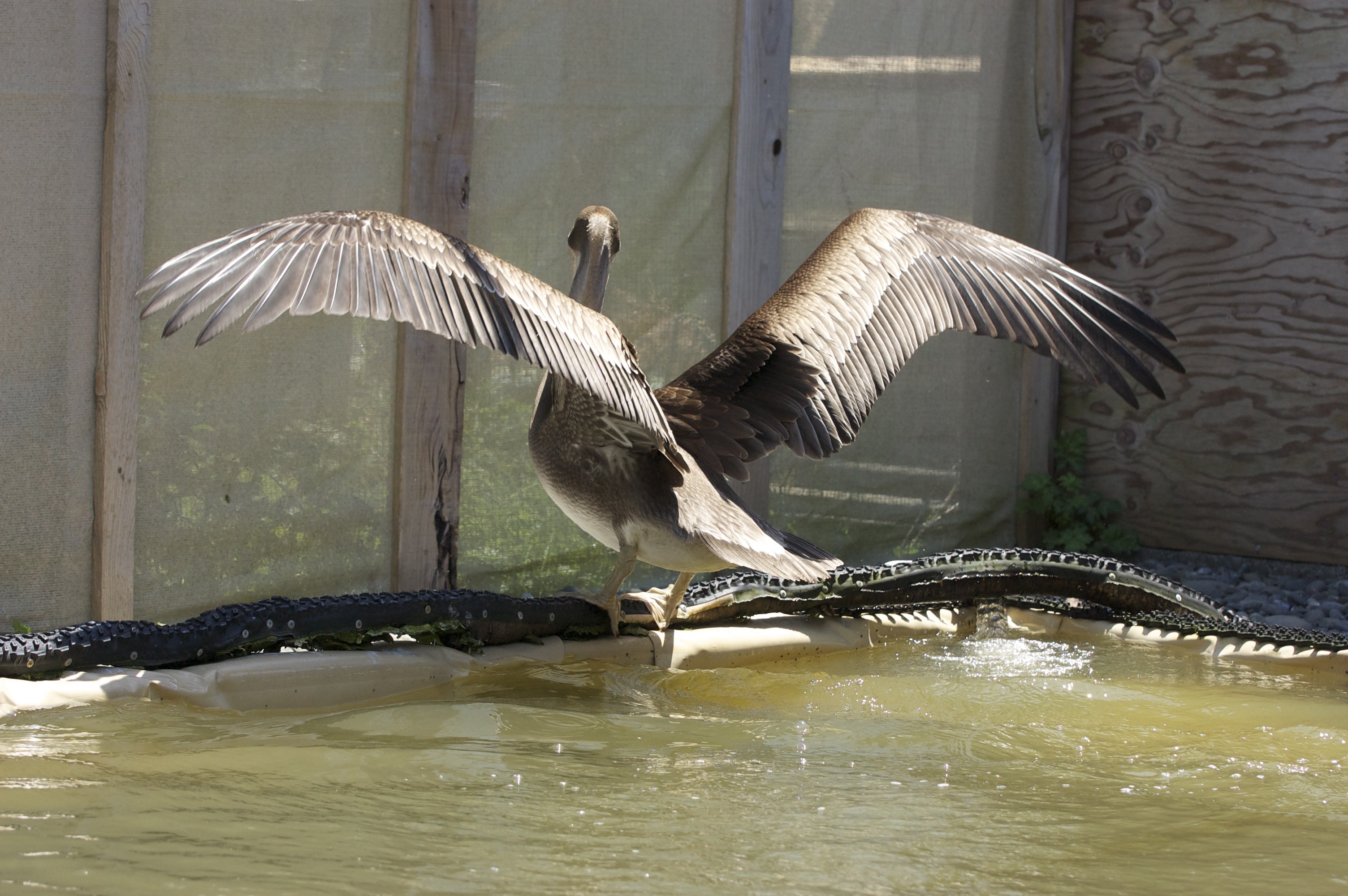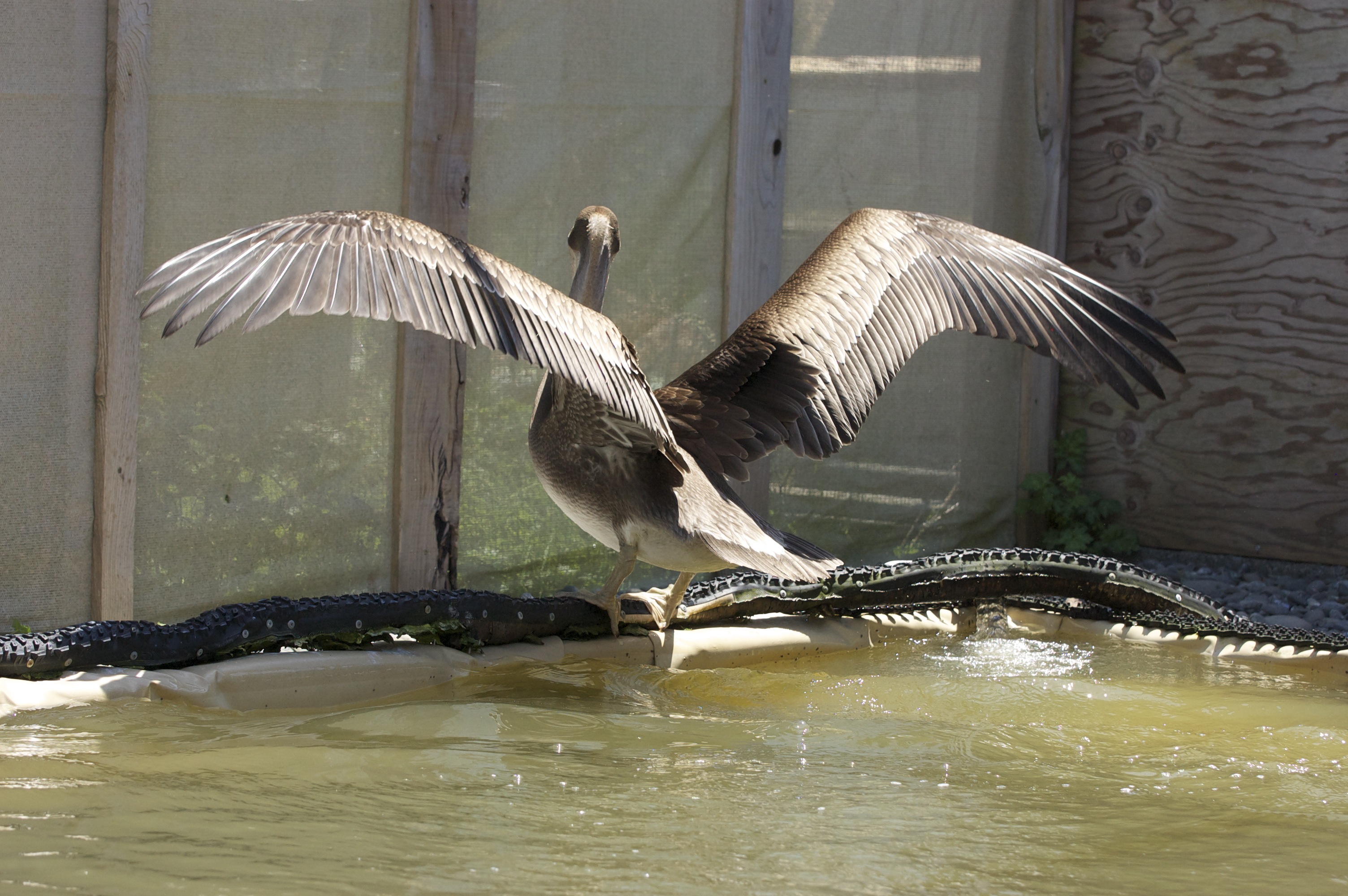 Feeling better! Brown pelican exercises her wings in our Pelican aviary in Bayside, CA

---
To recover from severe emaciation, as long as no other problems are present, takes about 3 weeks. Once the young Pelican was stable we housed her in our purpose-built aviary. Each day she consumed 3-5 pounds of smelt, a kind of small fish that is safe to feed in captivity to aquatic birds because it has less oil content than other fish and is less liklely to soil very important feathers. In all species of birds, clean feathers are critical, but for aquatic birds, contaminated feathers are a fast-acting death sentence.
With routine checks performed every few days, we knew she was doing well and bouncing back to her normal weight. At each examination we discovered that her strength was returning as well.
Soon she was flying well and using the high perch in her aviary. (see top photo) When she was ready to go, her health good, her flight strong, her feathers impeccable, our interns and staff took her to a spot on Humboldt bay favored by pelicans. We were glad to see several adults in the group she joined. Hopefully they can show her a few more of the ropes she'll need to make it in the wild world.
Your support made her rescue, rehabilitation and release possible. Thank YOU!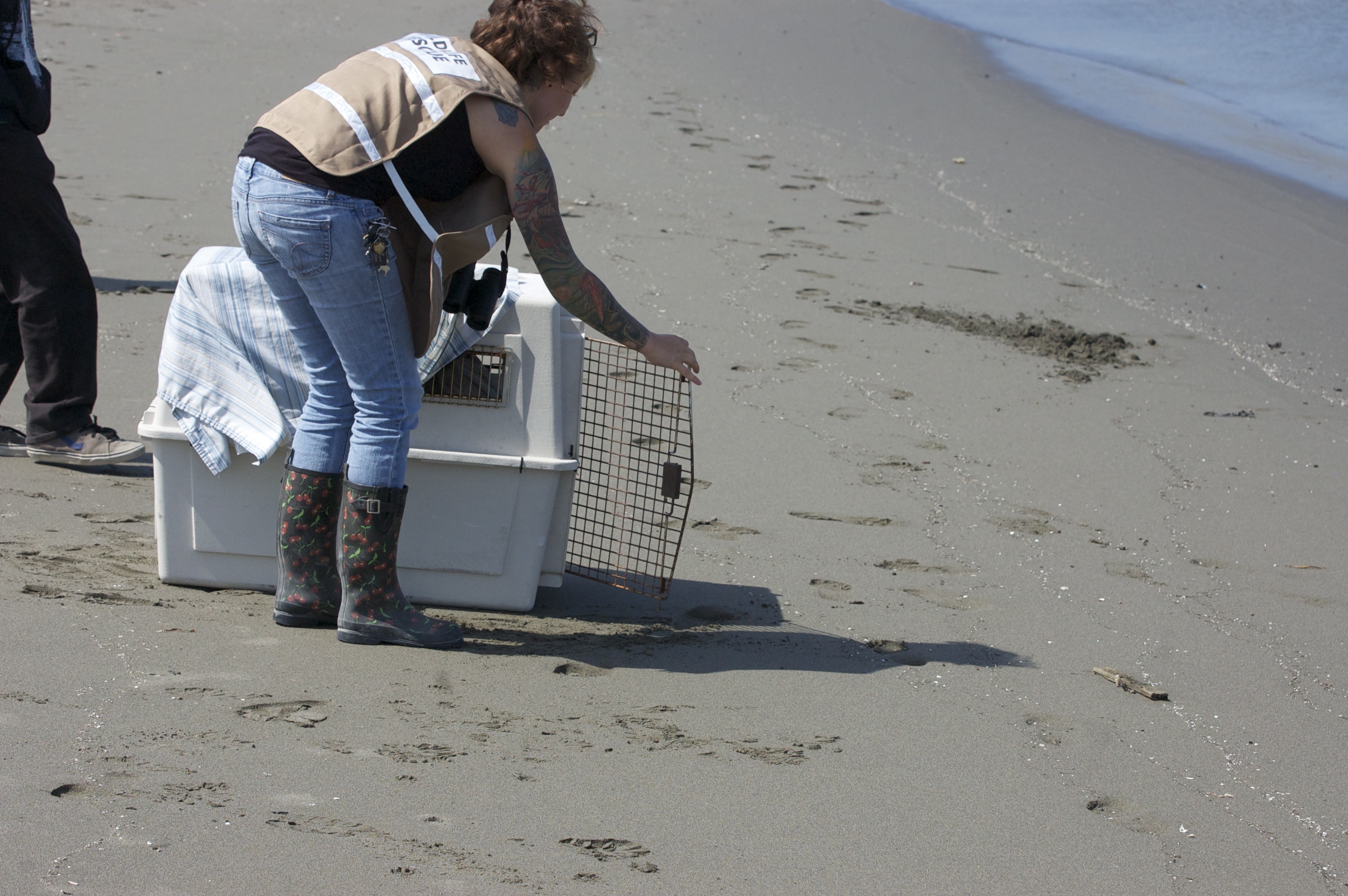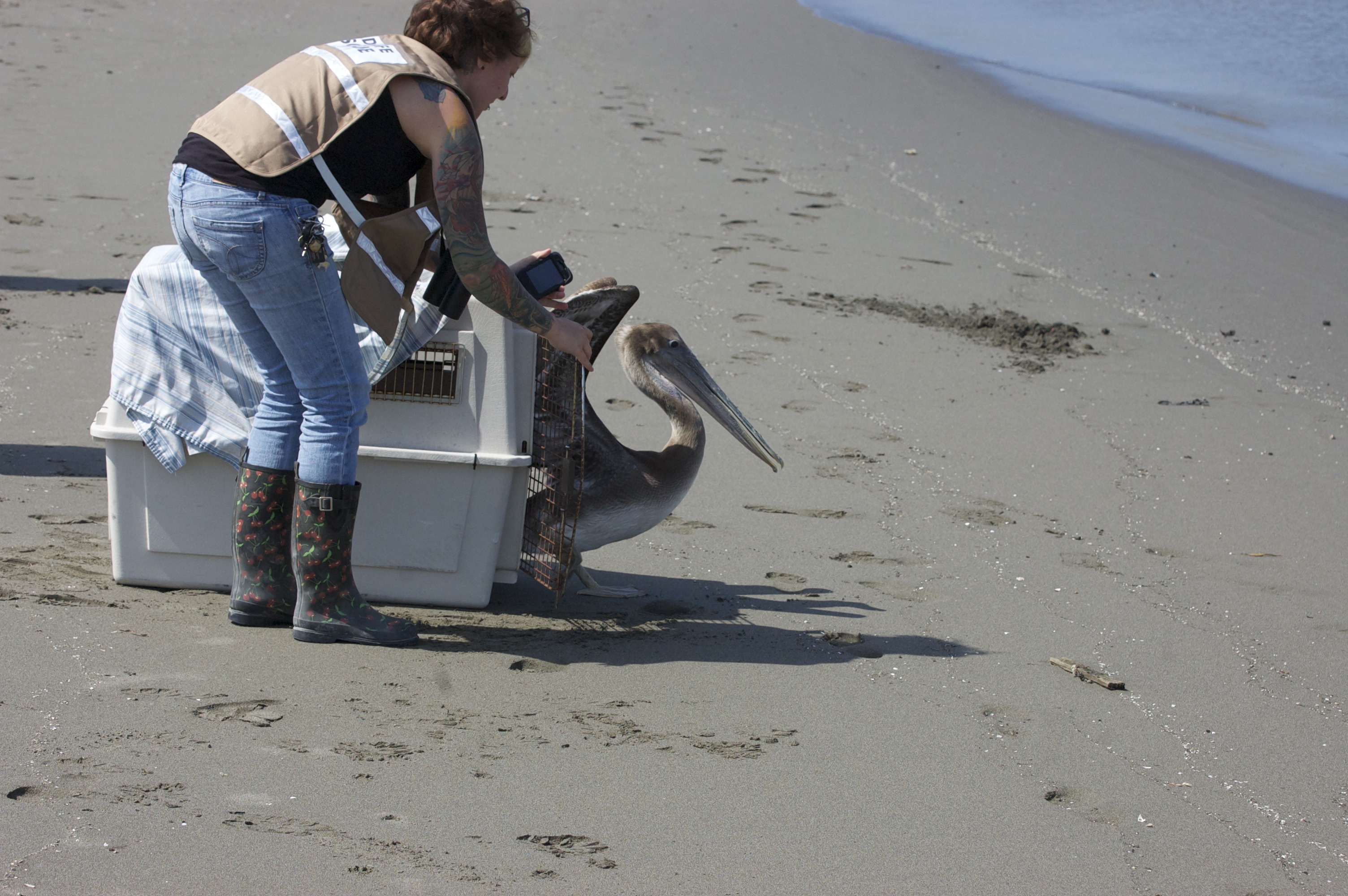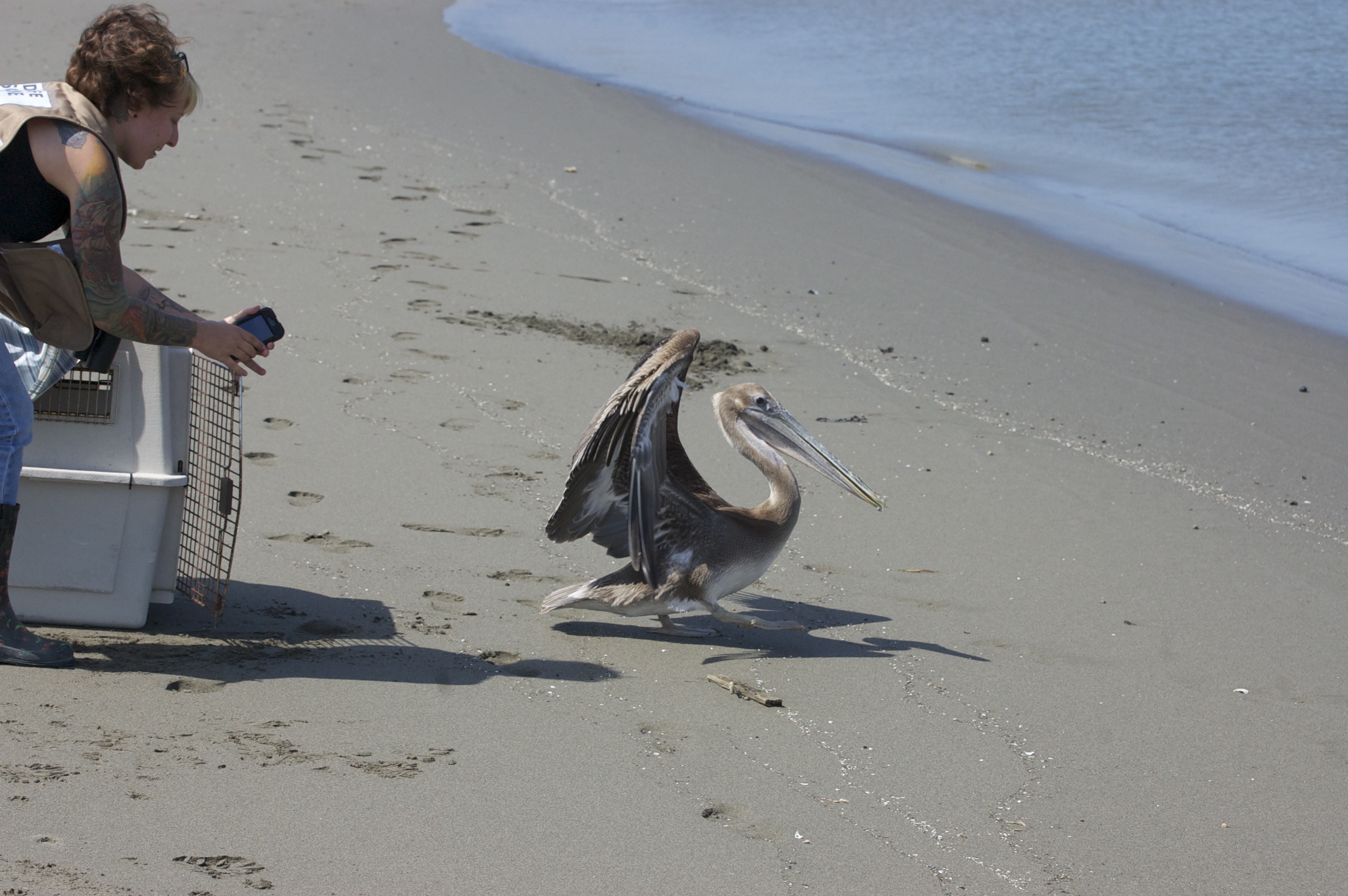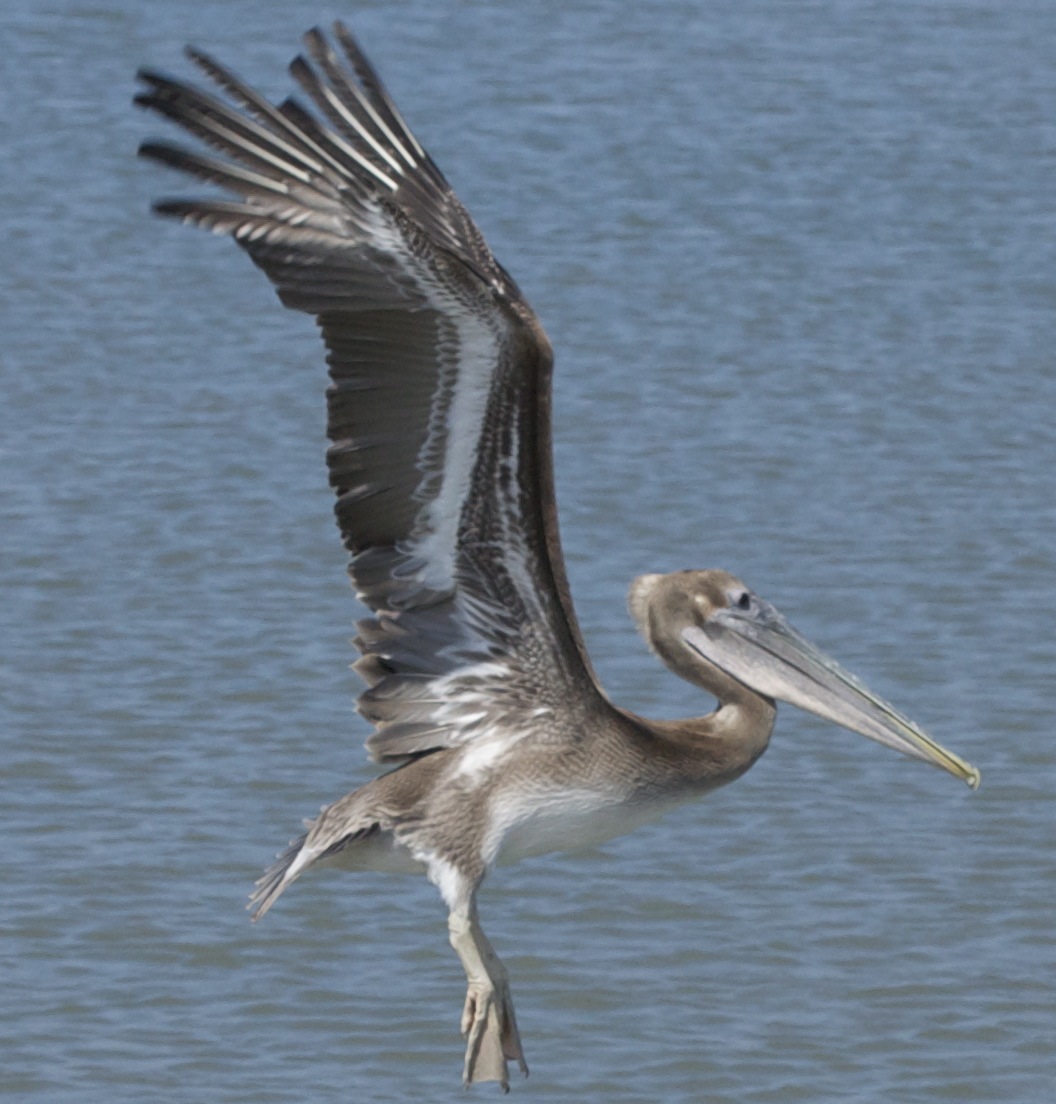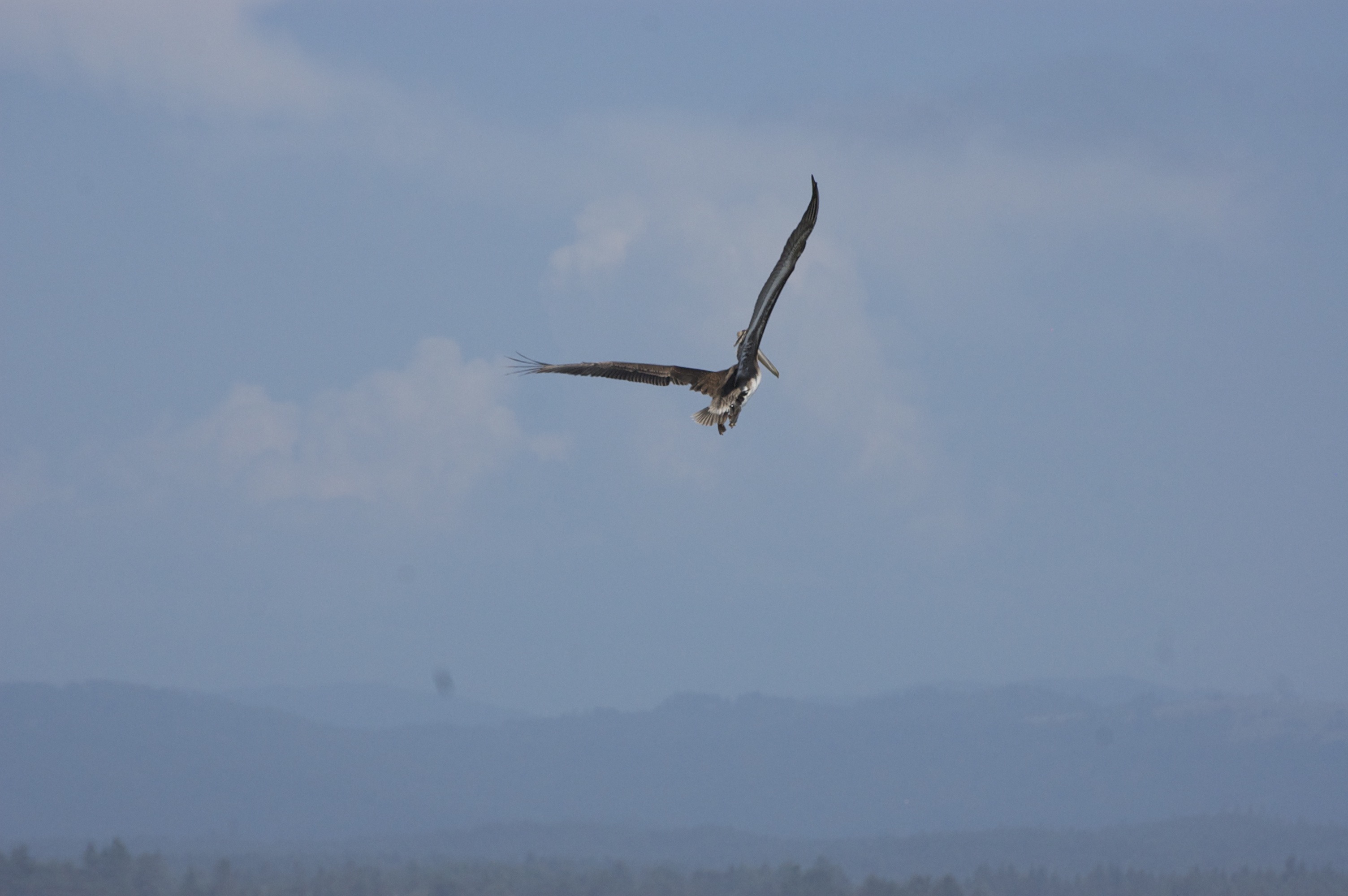 (All photos Laura Corsiglia/Bird Ally X)