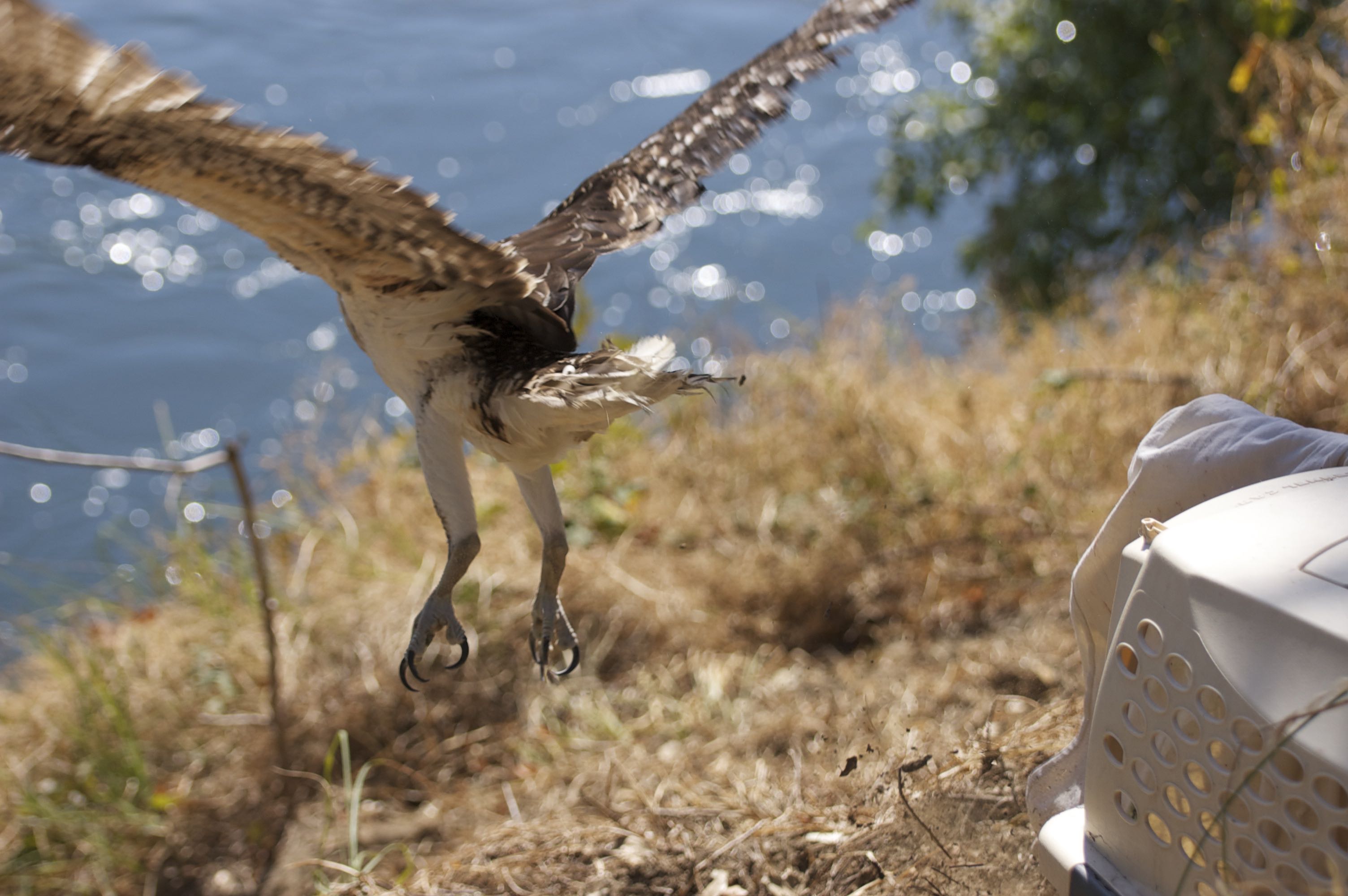 Over the Summer BAX/Humboldt Wildlife Care Center has been treating two Osprey (Pandion haliaetus), one of whom came from Red Bluff and the other from Modesto. (read more about their care here)
A fire swept through an Osprey nest in Red Bluff, CA, a small city in the far northern end of the Sacramento Valley. One adult and one nearly fledged (ready to leave nest) chick were rescued and taken to Tehama Wild Care. After stabilizing the birds their only injuries appeard to be the singed feathers both had suffered. Feathers of course are a critical component of any bird's health and well-being. Feathers make flight possible. Feathers allow hot-blooded birds to maintain a stable temperature (normal for most birds is between 103 and 106 degrees!).  Unhealthy or damaged feathers could cause life-threatening challenges. Early in care, the young bird died, while the adult did well. Still the adult was very stressed by captivity and would dive in a threatening manner toward her human caregivers!
Soon after we admitted another Osprey chick who had been found out of her nest as a very small bird and hand-raised by our colleagues at Stanislaus Wildlife Care Center, near Modesto. This young bird now needed time in an aviary to be able to develop flight skills and also be monitored for appropriate behavior and fear of humans. Fortunately for her, we had an adult in care and good housing for the job so the young bird was sent north. The two birds quickly bonded, assuming a kind of parent/chick relationship. We knew then that the prognosis for a happy outcome was good.
After 5 weeks in an aviary together, gaining weight and strength, developing flight and eating a lot of fish ($ = fish!) we were able to determine that their feather conditon was adequate to be released – no good would come from more time in the aviary, with the layer of stress caused by captivity factored in, and the need for the young bird to learn real world skills that her new surrogate mother could teach her in the wild. Strong and healthy and sick of us, it was time for them to go.
---
[Fall Fundraiser: Bird Ally X/Humboldt Wildlife Care Center need your support! Summer bills must be paid. Winter maintenance must be done. Food and medicine for patients must be purchased. Utilities too! Without you we cannot keep our doors open, ready to accept into care all native California wildlife, orphaned or injured by the impact of our towns, our highways, our trash, our reckless disregard for our wild neighbors. Please contribute today. Any amount helps. Please give what you can.]
---
Yesterday, BAX co-director Laura Corsiglia and volunteer Bonnie MacRaith took the two birds on the long drive back to Red Bluff, back to adult's home place and with her new kid in tow.
After returning to Humboldt, Bonnie stopped in at the clinic – this had been her first wild release… her eyes welling up, she reported the joy of seeing the adult fly out over the Sacramento River, and the youngster, who had come out of the carrier first and stood looking about, leaping into flight right behind her and following out across the river and into the sky and into perfect wild freedom.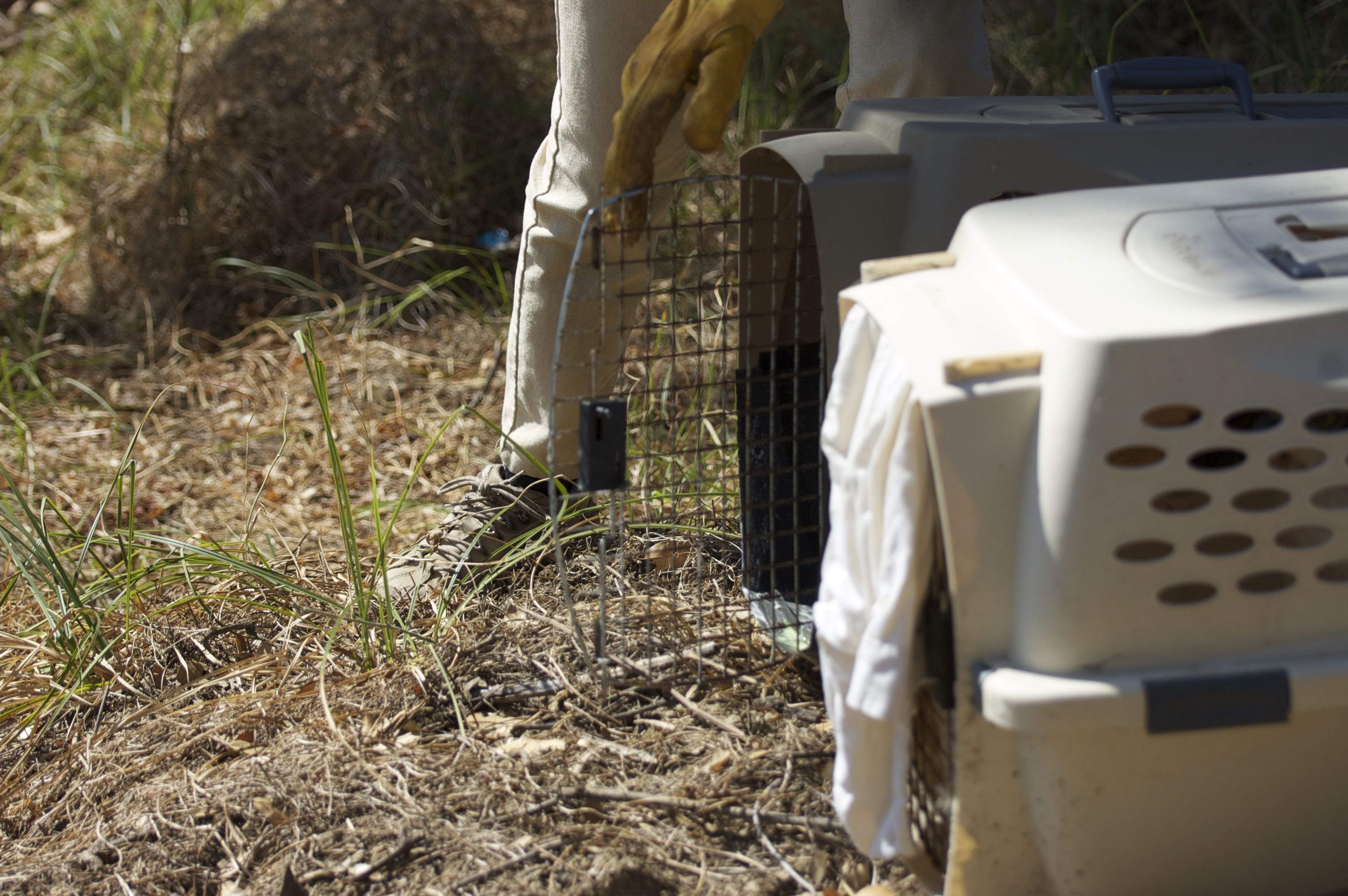 Another open door to a wild and free future!
---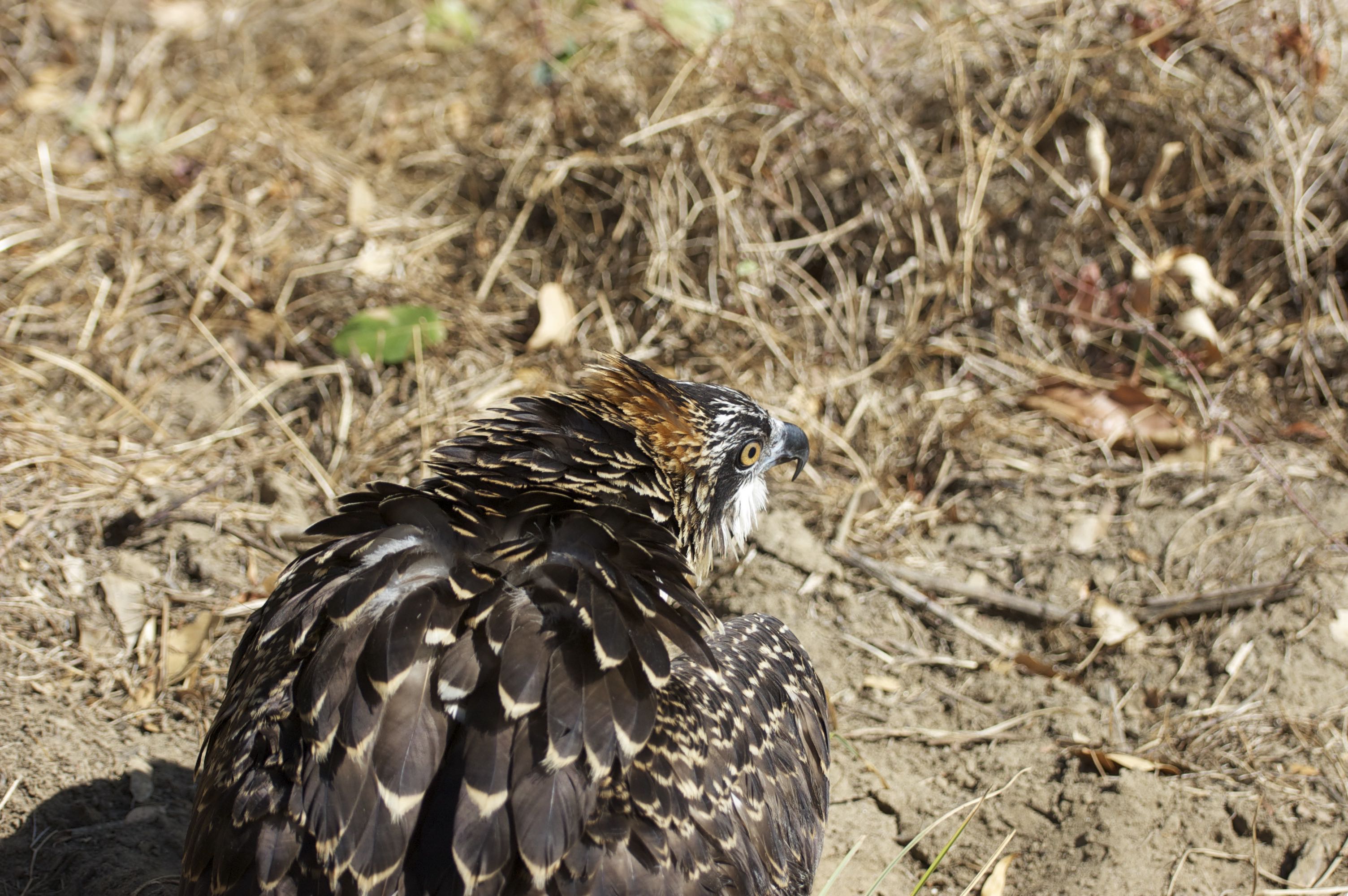 Juvenile Osprey wonders what to do with the wide open possibilities.
---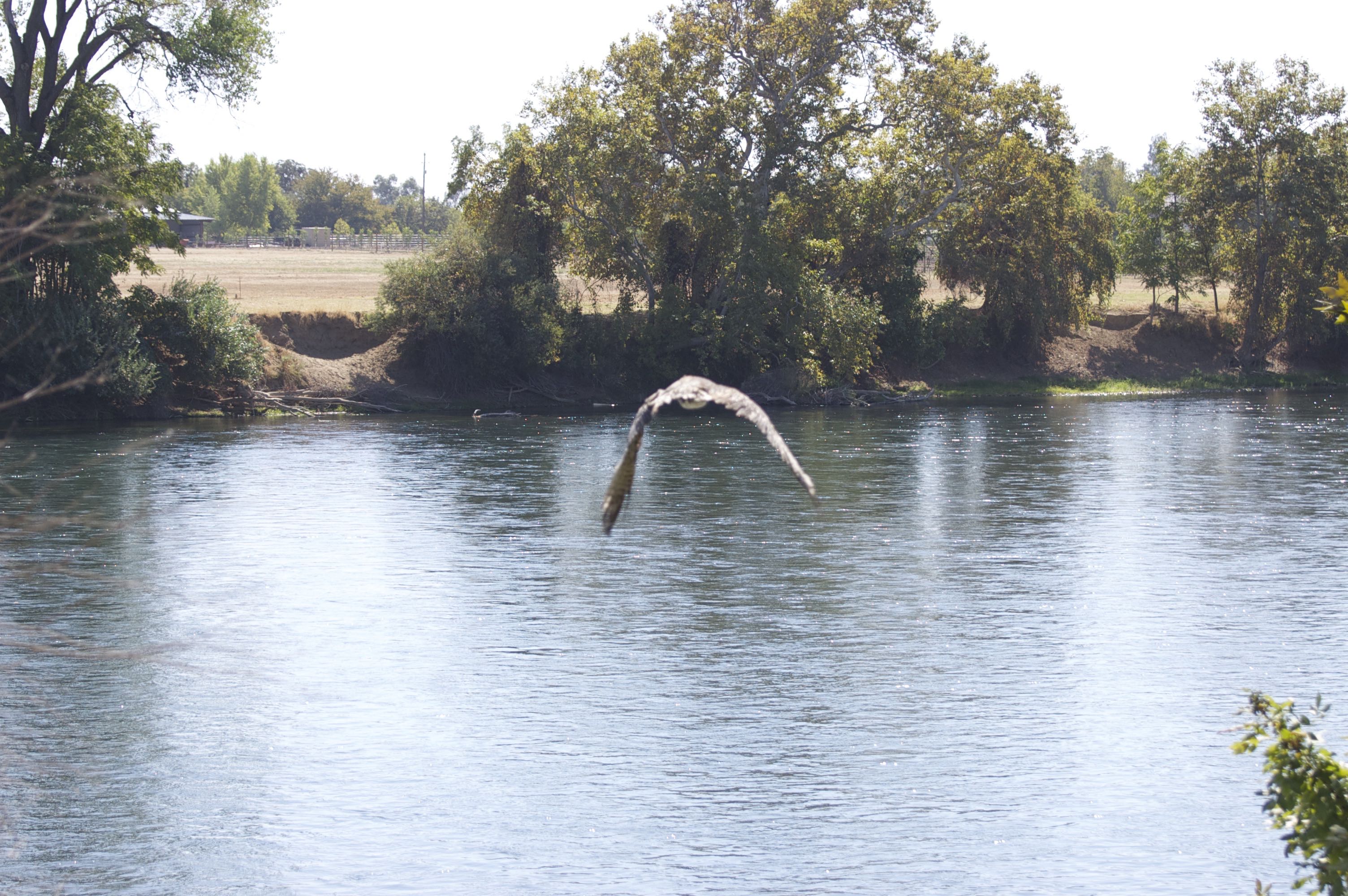 The adult Osprey seemed to know exactly where she was and what she wanted. Out of the carrier and into the sky!
---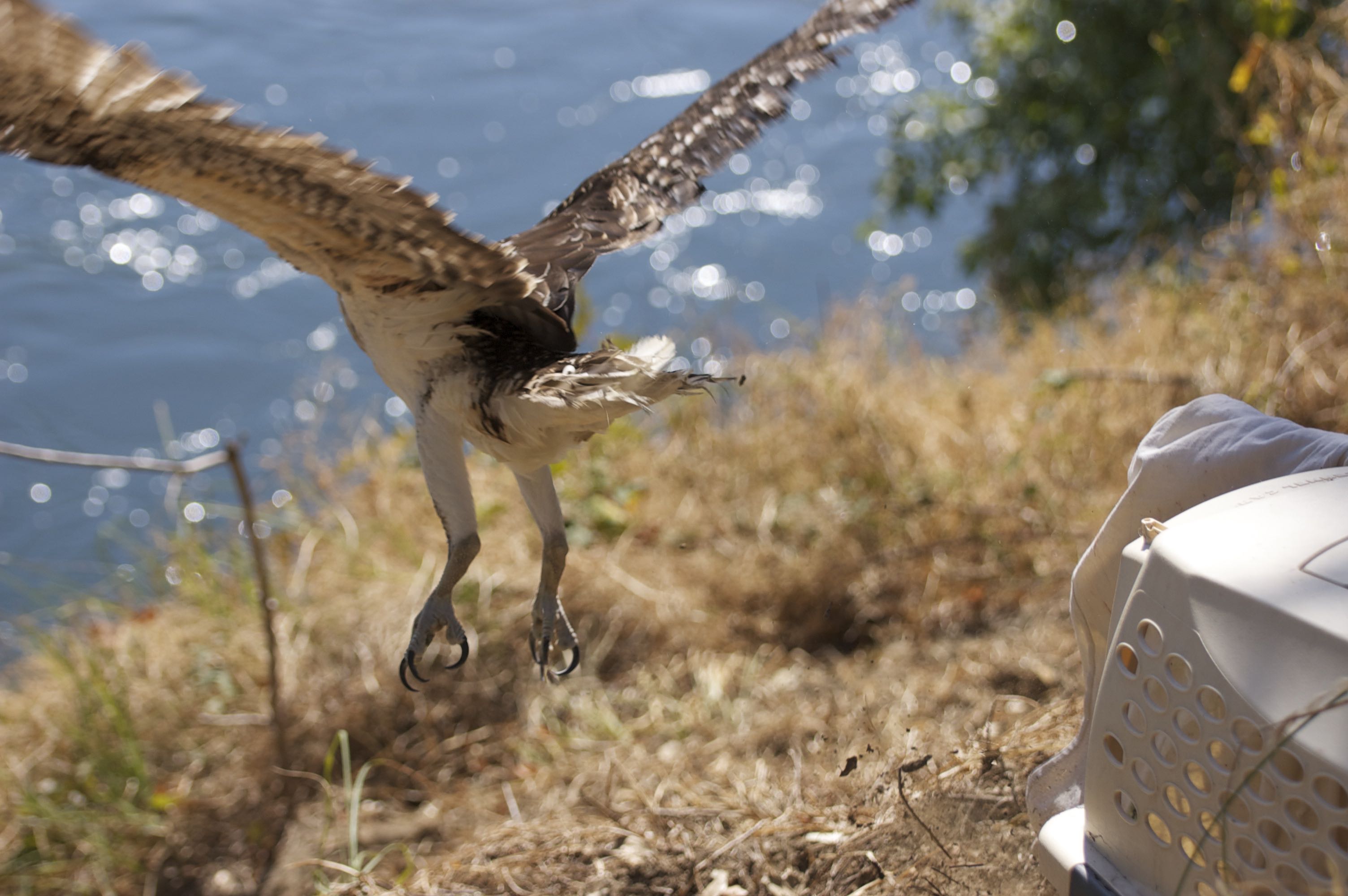 And the youngster followed close behind…
---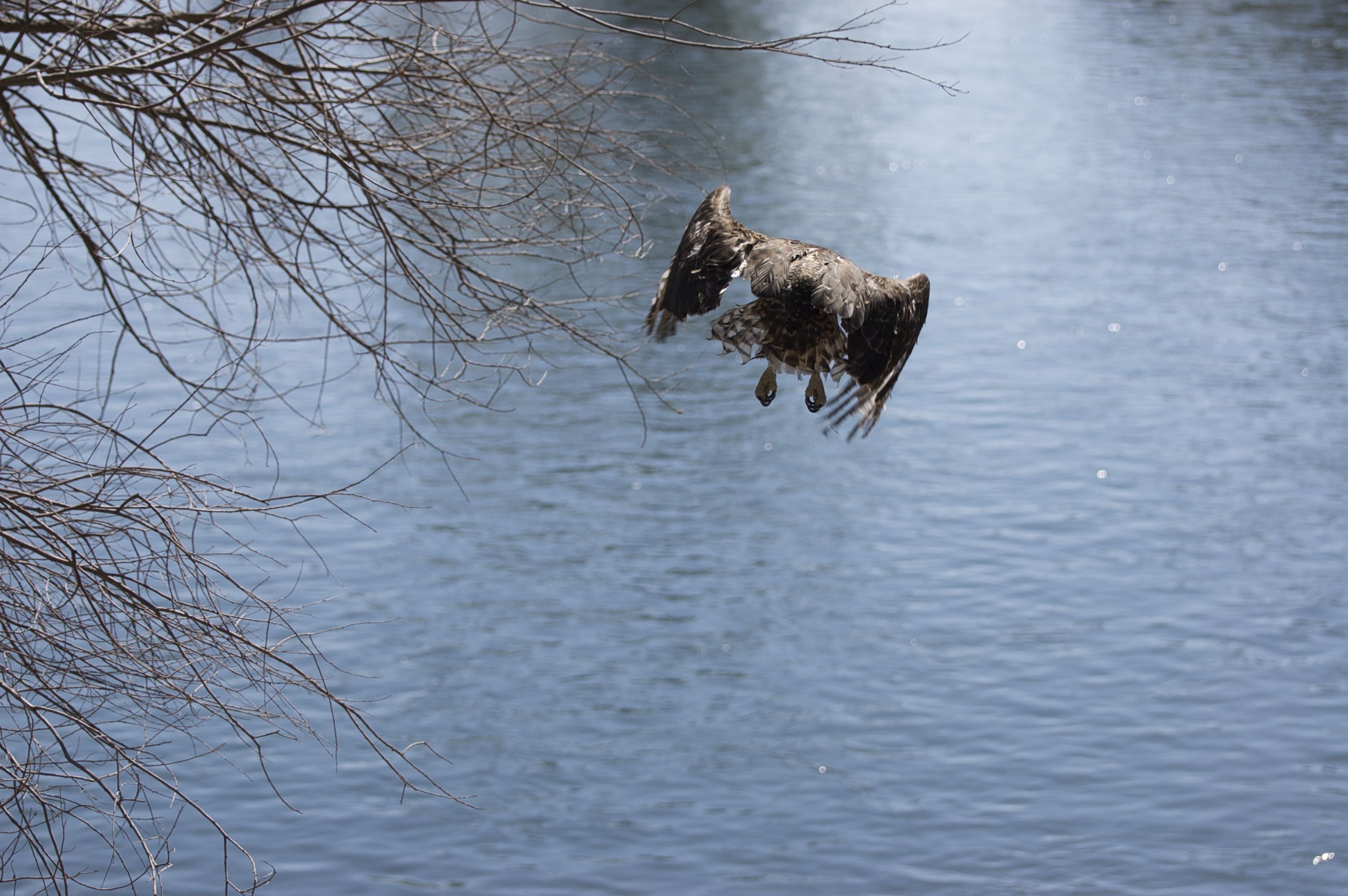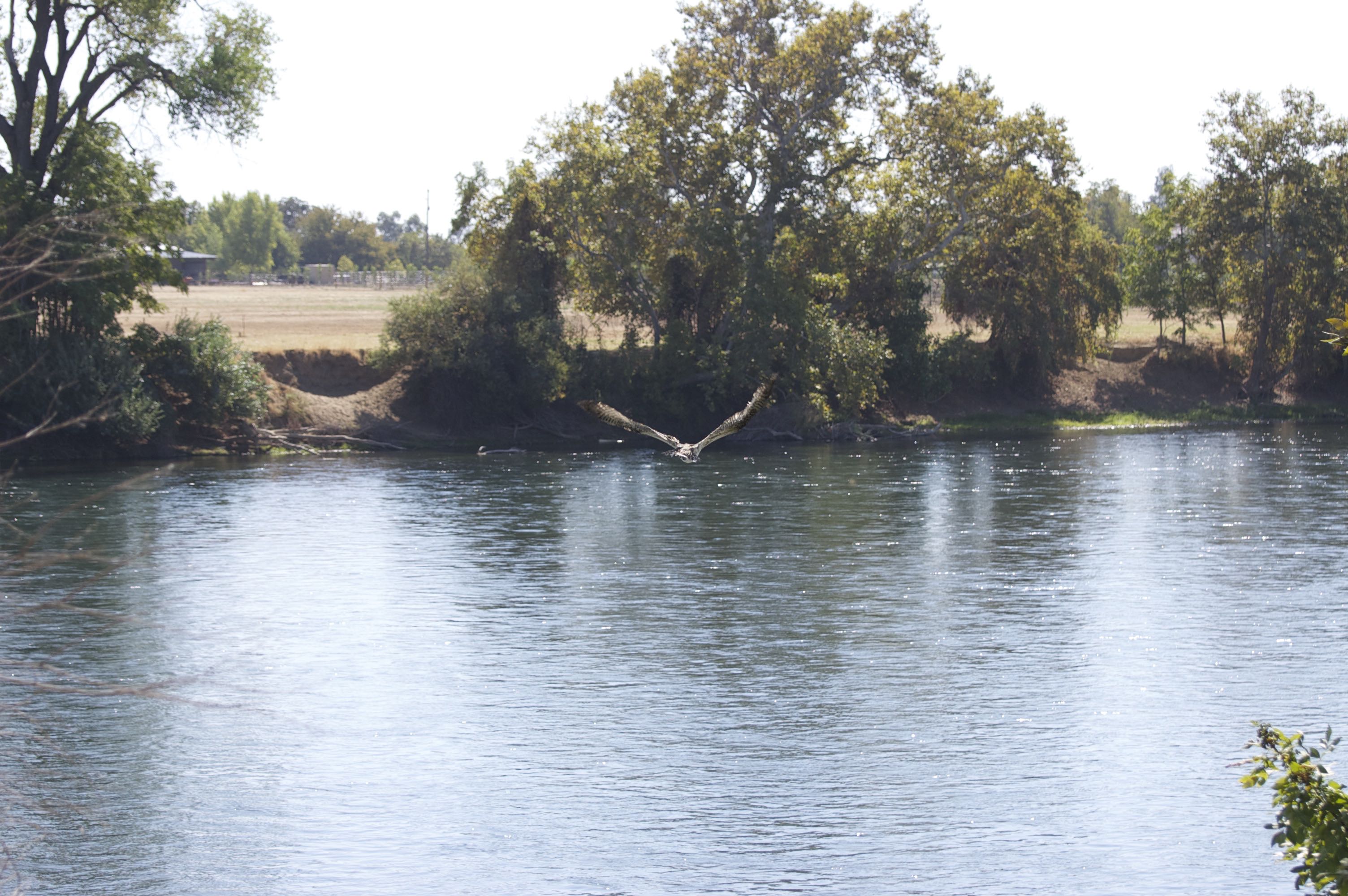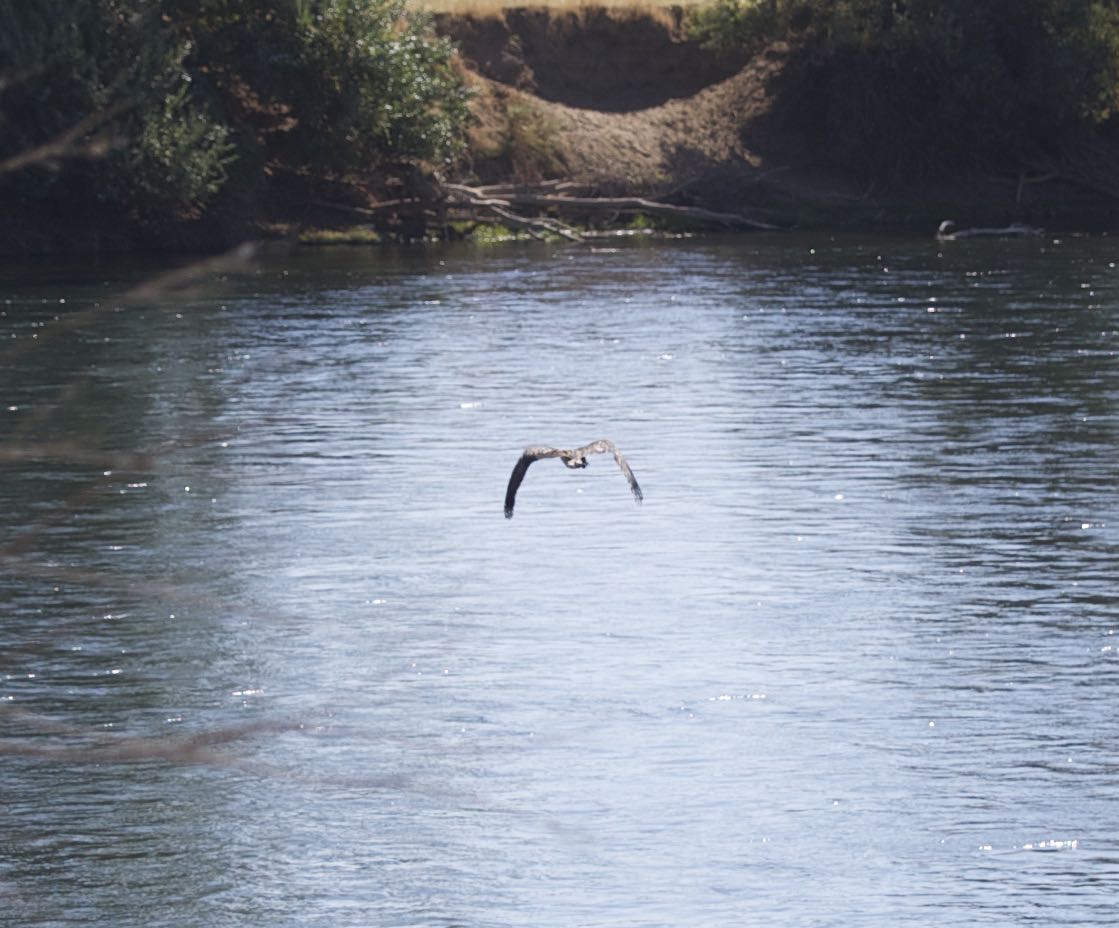 The last glimpse! Good luck fishing!
---
As is always the case, our work is possible because of mutual aid between wildlife rehabilitators, help from agencies like the US Fish and Wildlife Service and CA Dept of Fish and Wildlife, and most importantly, your support. Your donations pay for everything we do! Food, medicine, appropriate housing – all of the critical elements to these birds' happy outcome is the direct result of your donation. We are a very small organization with a huge task to do. Please give what you can today!
All photos: BAX/Laura Corsiglia