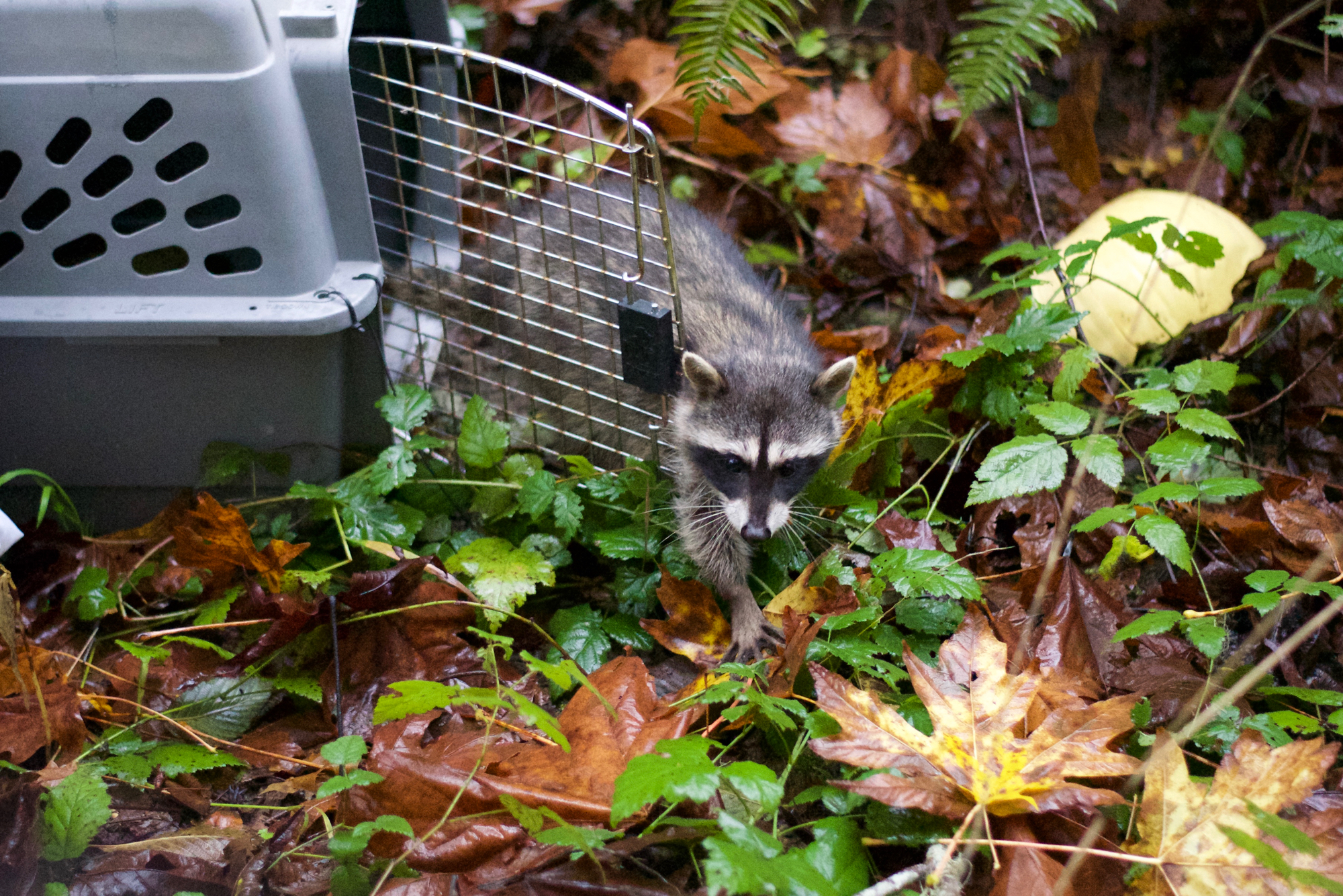 Last week we put out a call on Humboldt Wildlife Care Center's Facebook page seeking donations of pumpkins, squash, fruit and more to help us feed the orphaned juvenile raccoons still in our care. And people have responded! Right now, with 18 Raccoons in care, we are feeding over 20 pounds of squash each day! And we still have over a month of care to provide. Your donations are helping a lot! Thank you! Here are two members of the always awesome California Conservation Corps dropping off a load of pumpkins!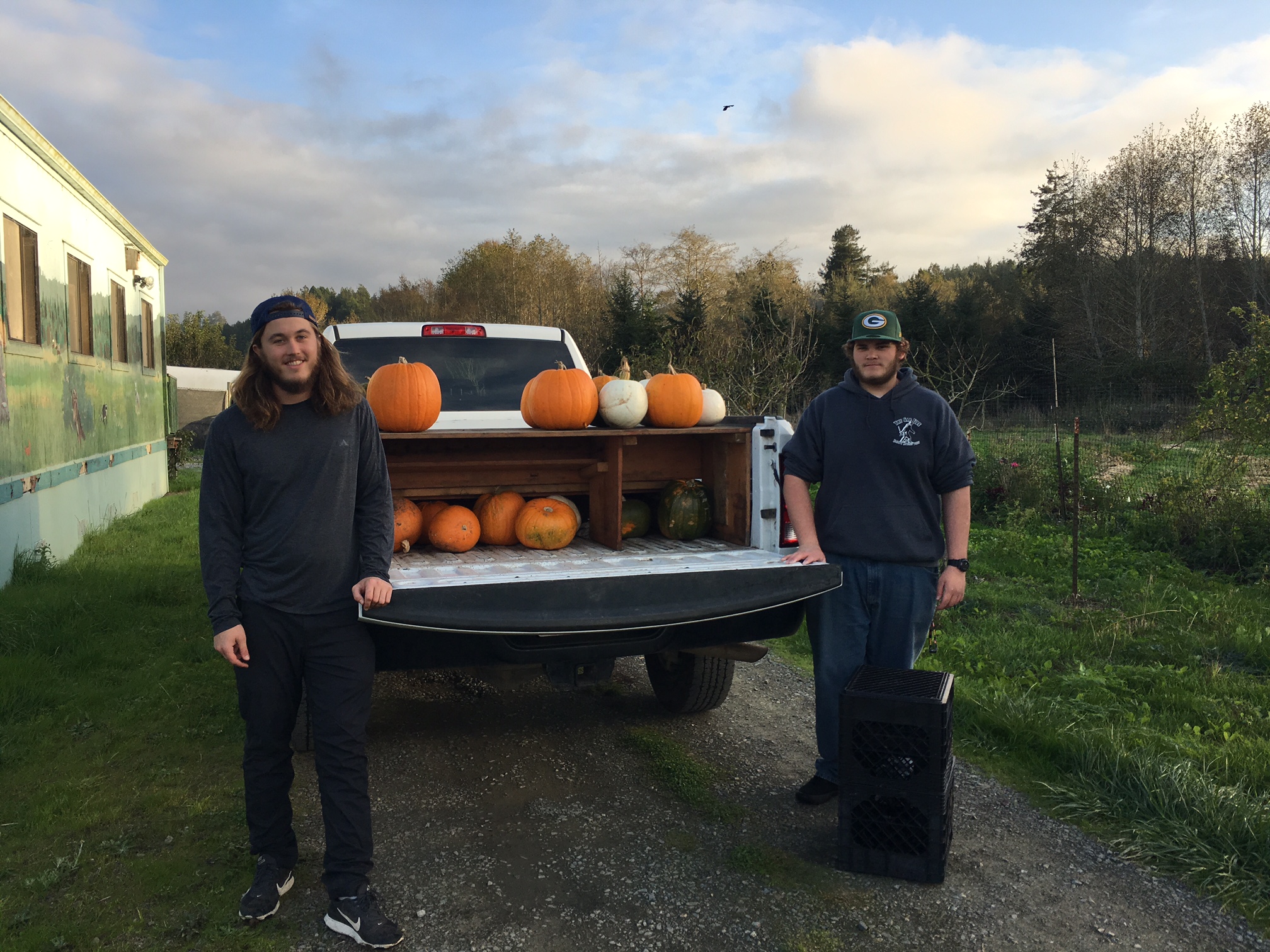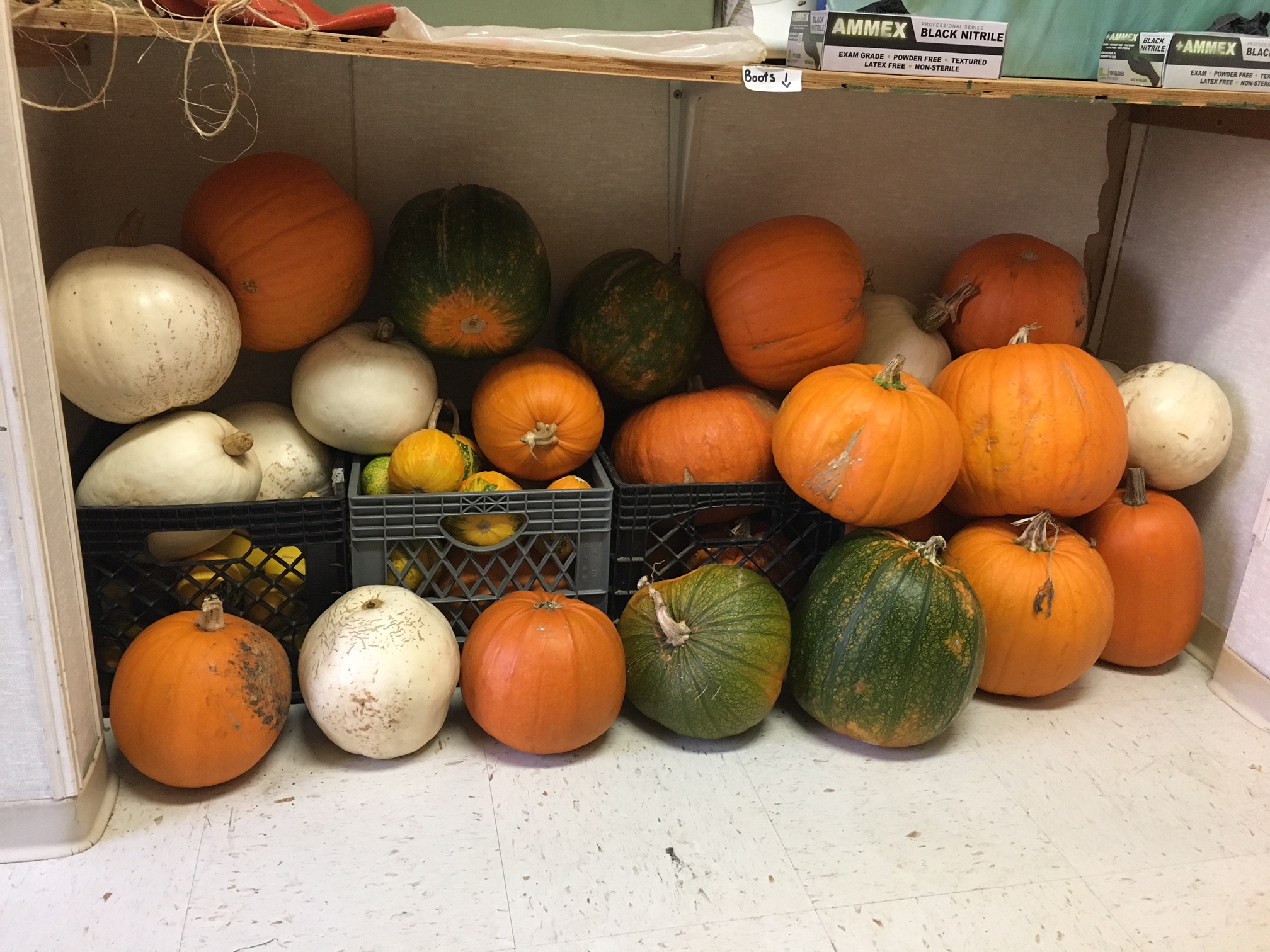 Your help, in the form of donated food items, blankets, sheets, towels and other necessities are always appreciated! Financial support is awesome too – it helps us buy medicine and pay our utilities, rent and other bills that require good old-fashioned legal tender! If you can help us meet our goal of $7000 in donations this month, click here!
Thank you for helping us help wild animals!