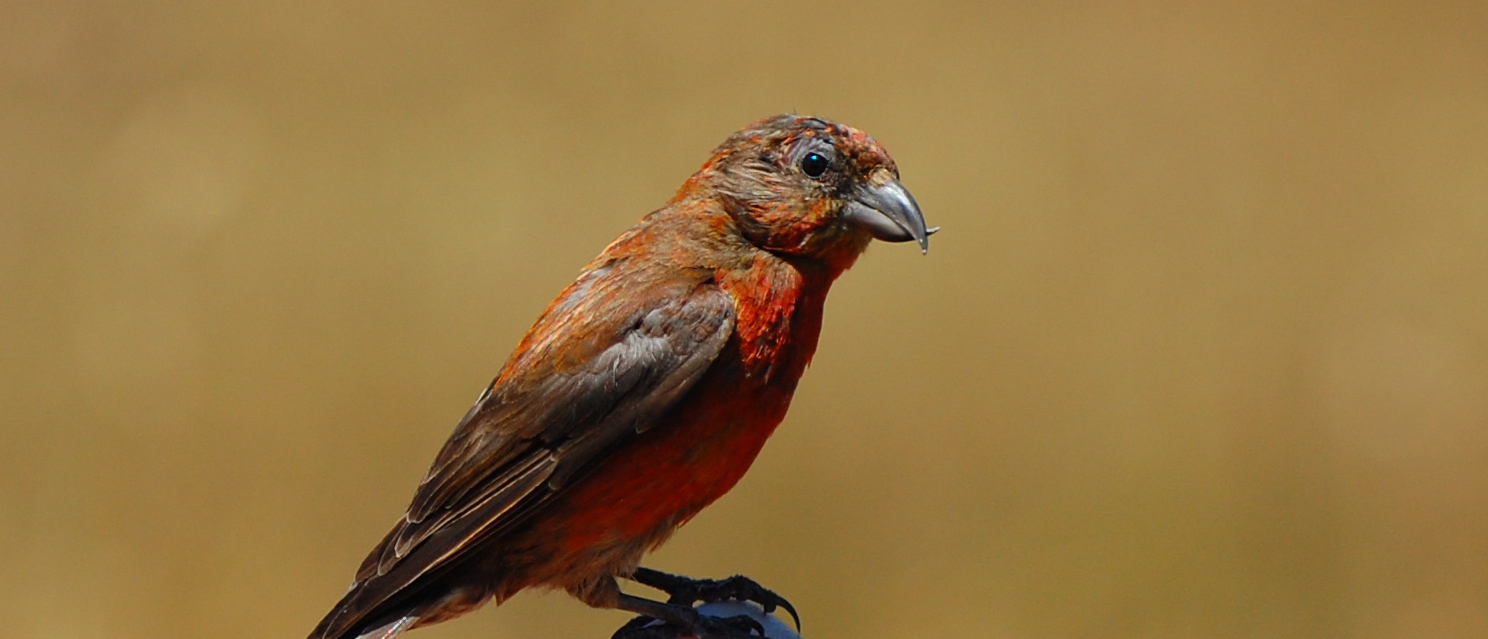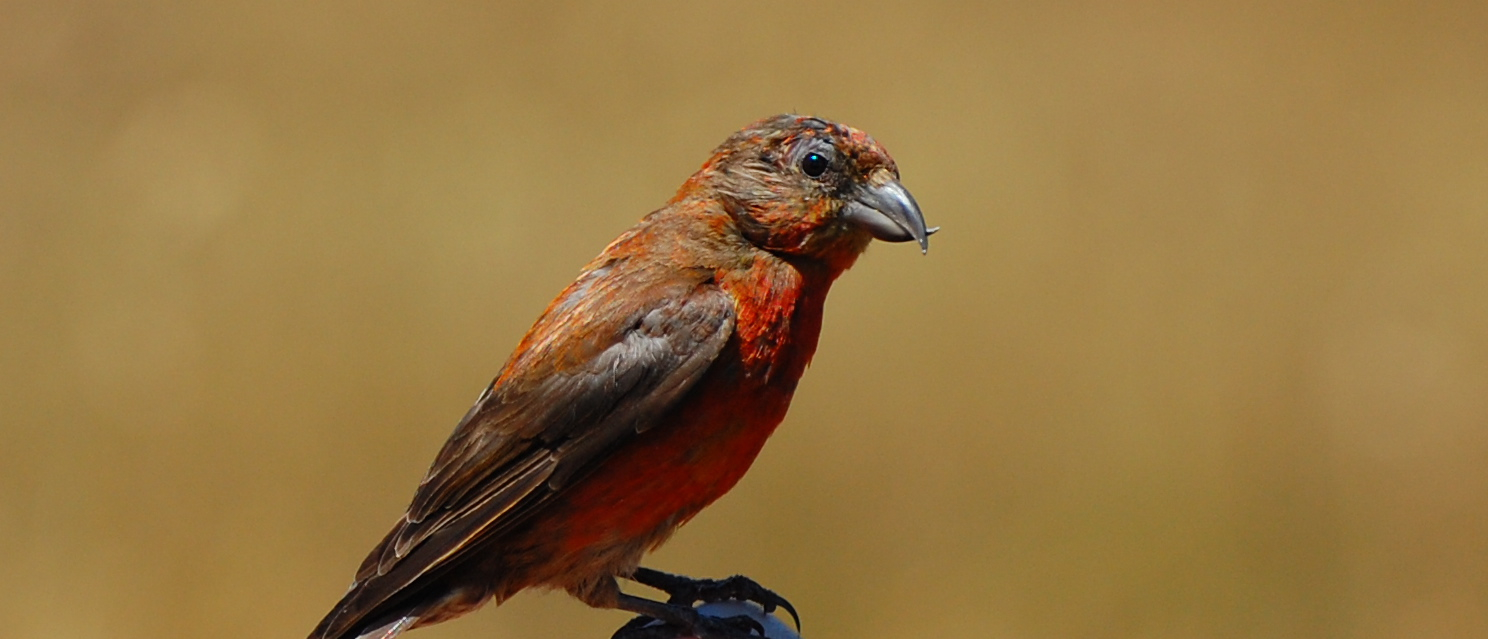 The Red Crossbill, with the self-explanatory name, is a seed cone specialist.
Cheryl Henke, an ornithology student at Humboldt State University is also working as an intern at Bird Ally X/Humboldt Wildlife Care Center. Between her studies, her part time job and her schedule at our Bayside clinic, somehow she still finds plenty of hours in the week to pursue her passion for birding.
Last Friday, June 13th, Cheryl headed down to the Humboldt Bay National Wildlife Refuge with the hopes of seeing Red Crossbills. As she made her way along Hookton Road, suddenly, she spotted what she had come for – a Crossbill. Unfortunately the bird was lying in the middle of the road.
Cheryl quickly pulled over. Almost immediately a truck sped past her (Hookton Rd. is like that!) nearly hitting the wounded bird.
As soon as she felt safe, Cheryl picked the Crossbill up, noticed that he was bleeding from his head, and brought him to our clinic.
Red Crossbills are a perfect example of how animals and habitats change to fit each other. With their unique bill structure, these birds are masters at prying open the cones of evergreens to get at the seeds within.
A small laceration above the bird's right eye produced a fairly large amount of blood. After cleaning the wound and surrounding feathers, we provided a mild pain reliever and set up the Crossbill in his hospital housing with plenty of sunflower seeds and some spruce cones to make him feel more at home.
---
You can support our work rescuing injured and orphaned native species. Your contribution goes directly to their care: medical supplies, housing, food, transportation and advocacy to prevent injuries in the future.

Please help.

Click here to become a part of our life-saving work. Thank you for all that you do and for your love of the wild!
---
Over the next few days we could see that the wound was minor and his attitude was major. He spent one day in our outdoor aviary flying frantically from one end to the other calling over and over. After three days in care, we decided the best course of action was release.
Cheryl was on the schedule that day and when she arrived we let her know her rescued bird was ready to go. She was thrilled. Cheryl and Laura Corsiglia (BAX co-founder and graphics director) took the Crossbill back to Loleta, off Hookton Road. As you can see in the photos below, this beautiful bird knew exactly what to do with his second chance at wild freedom.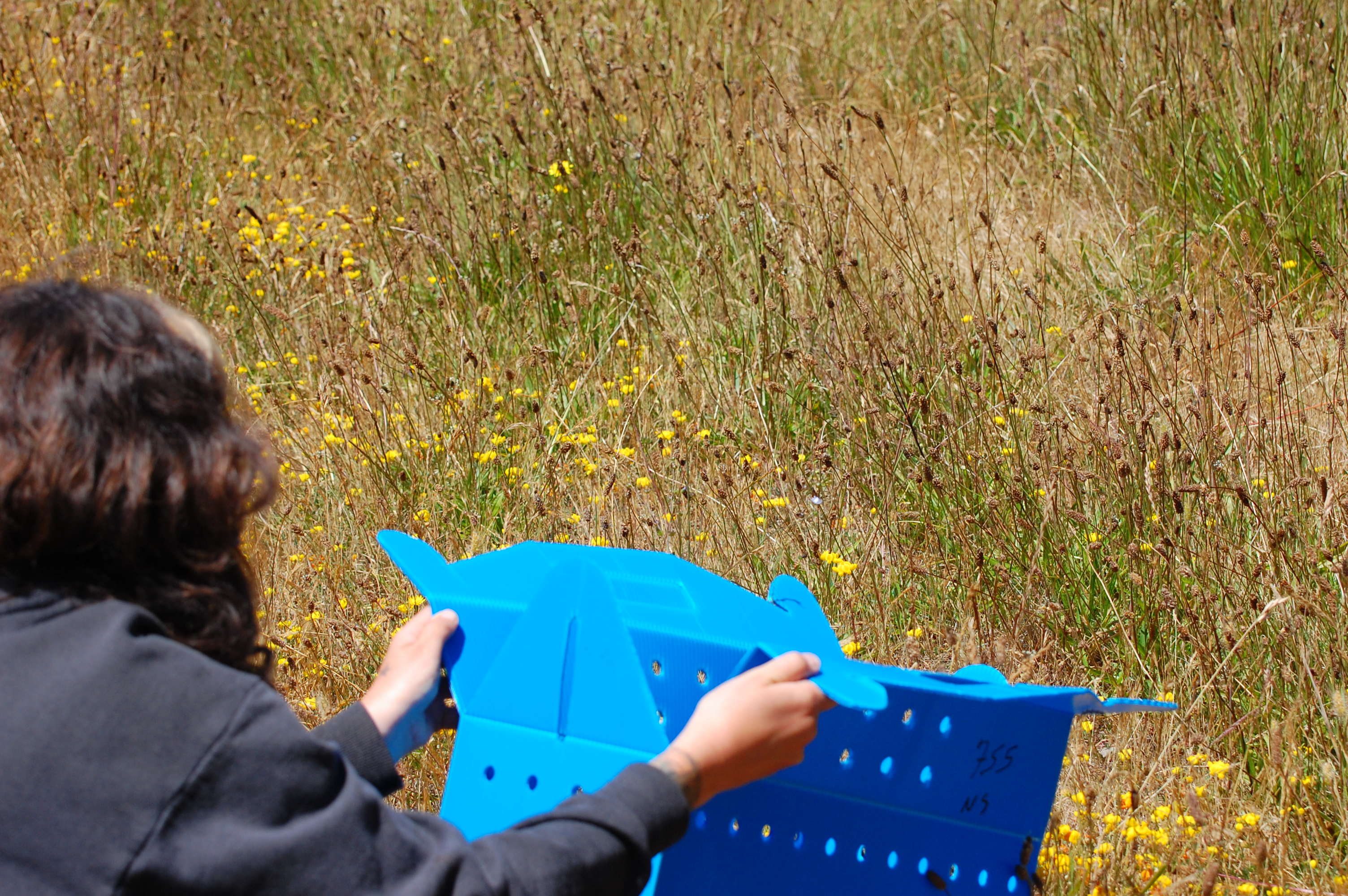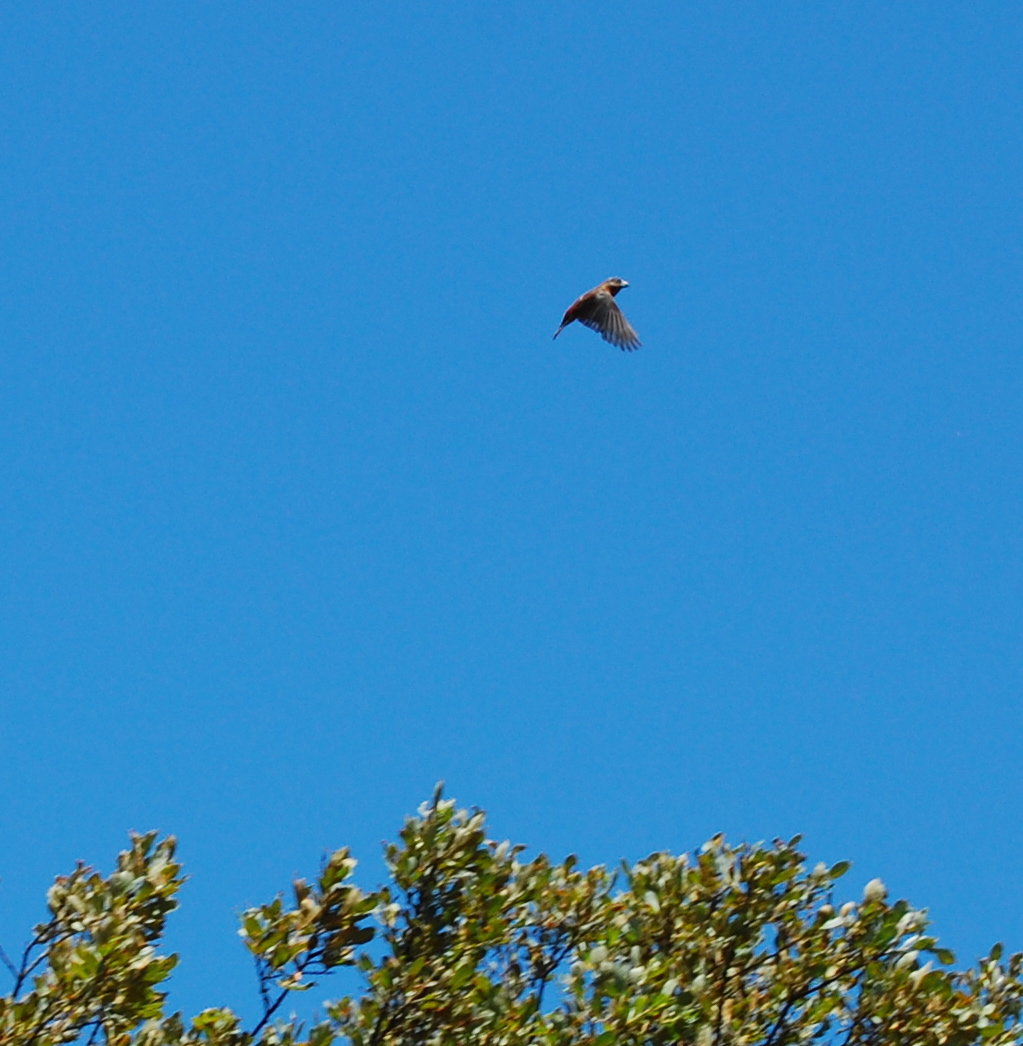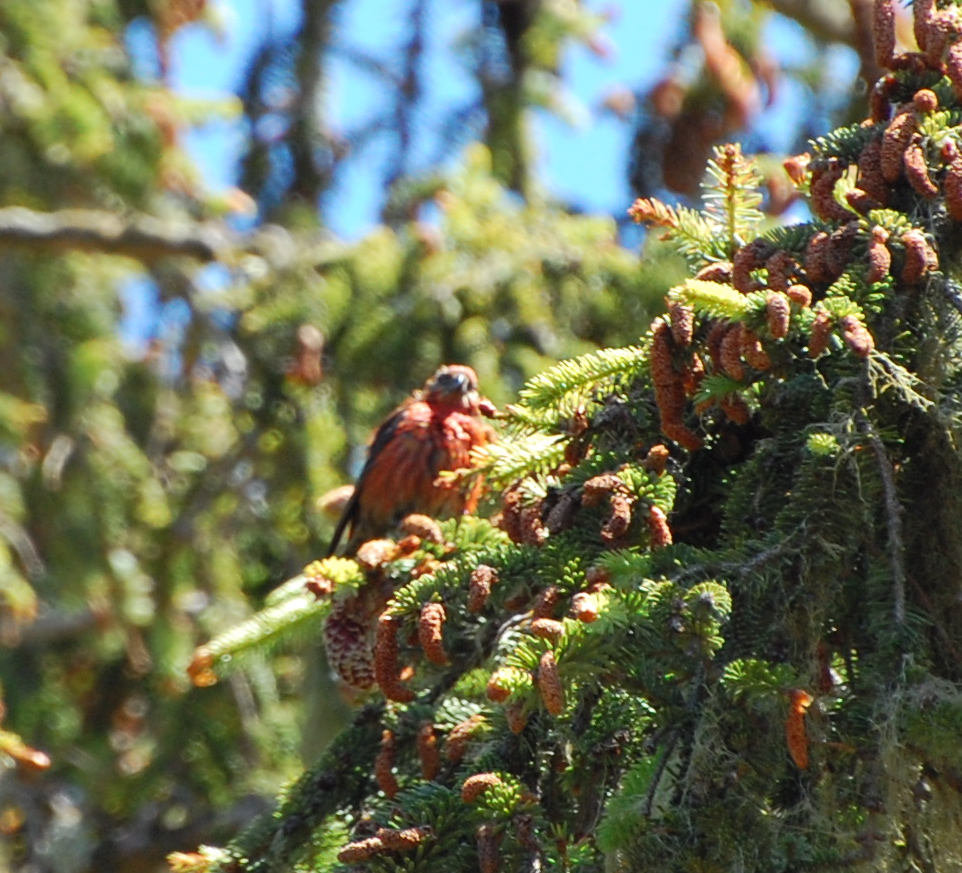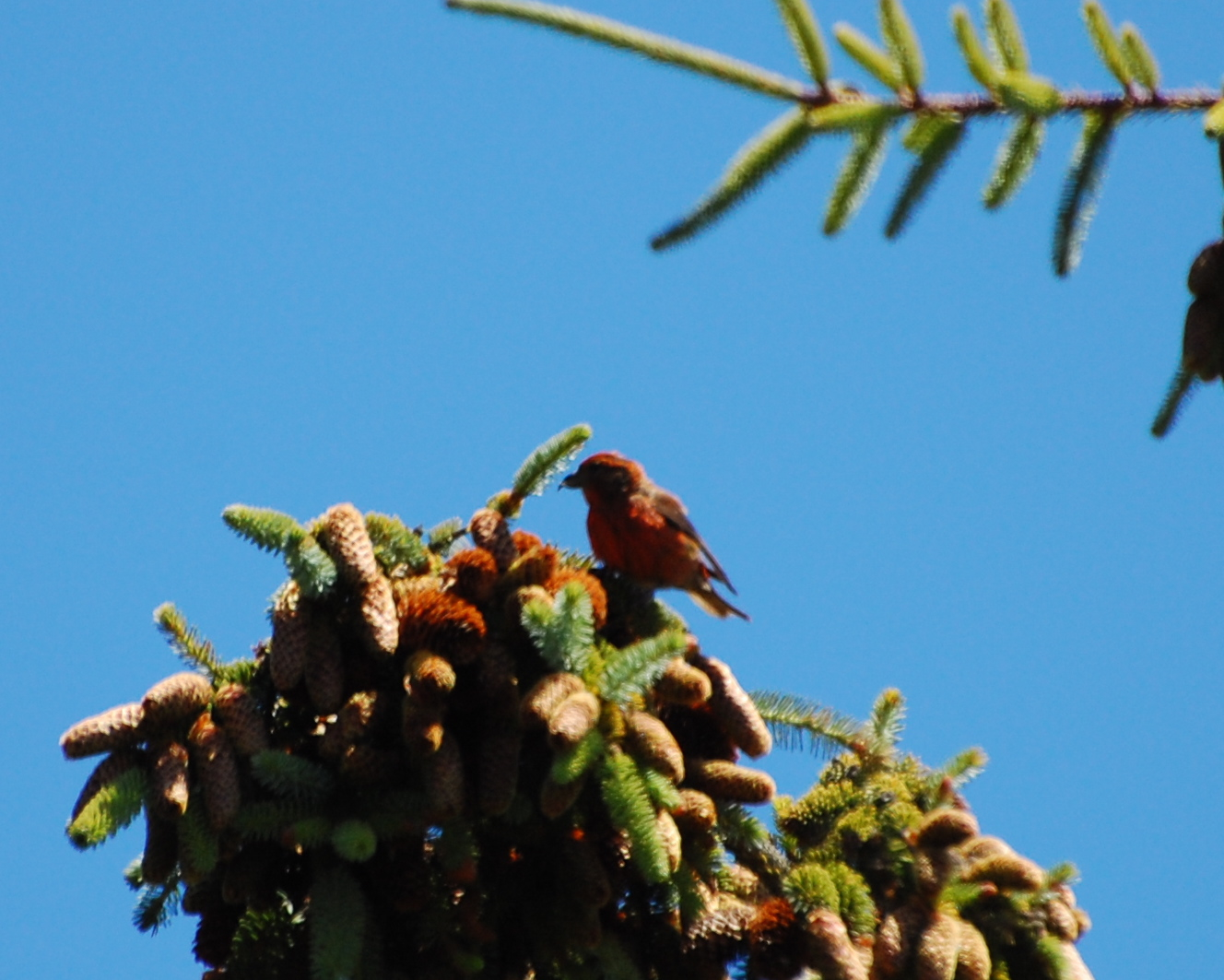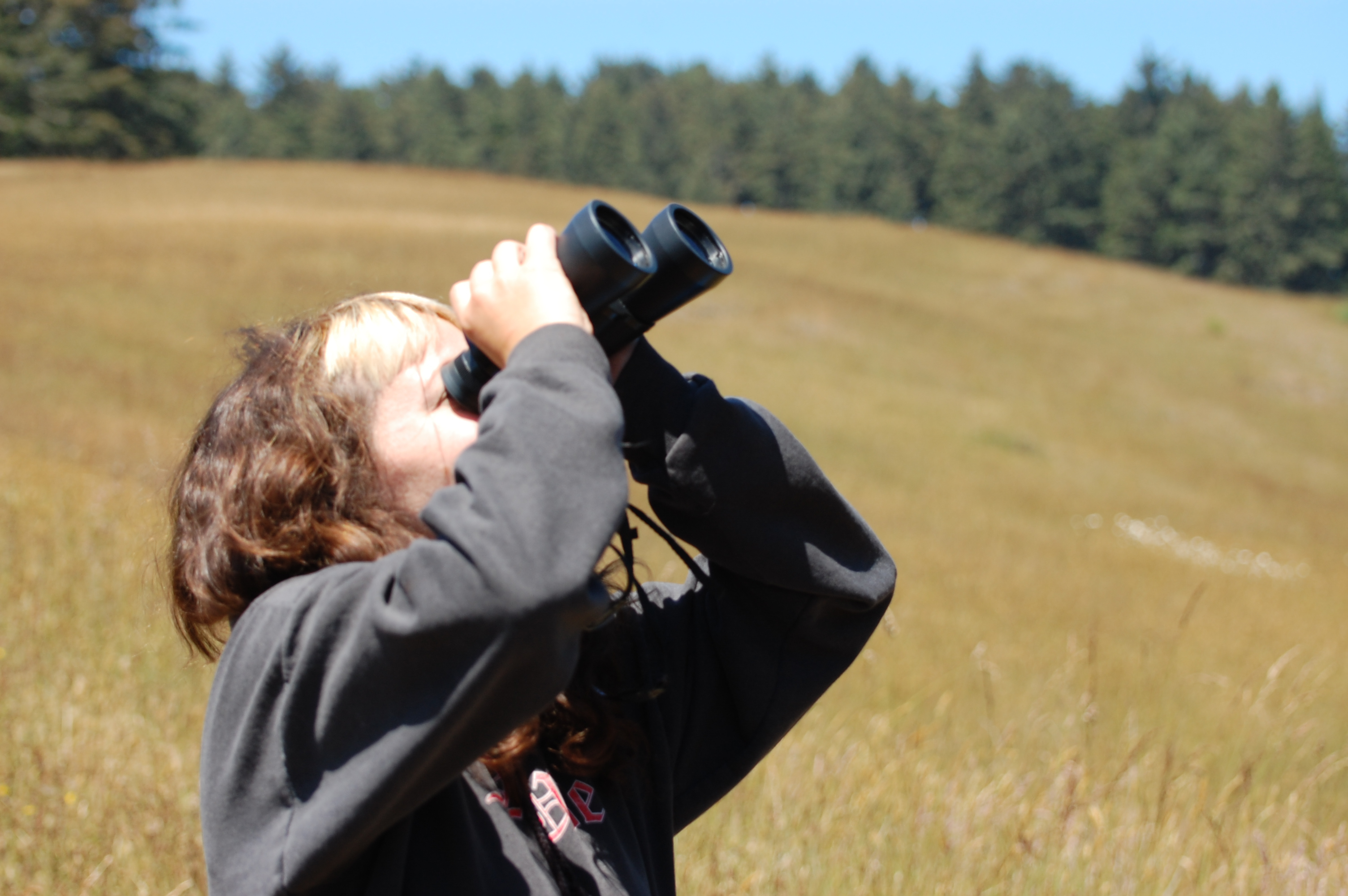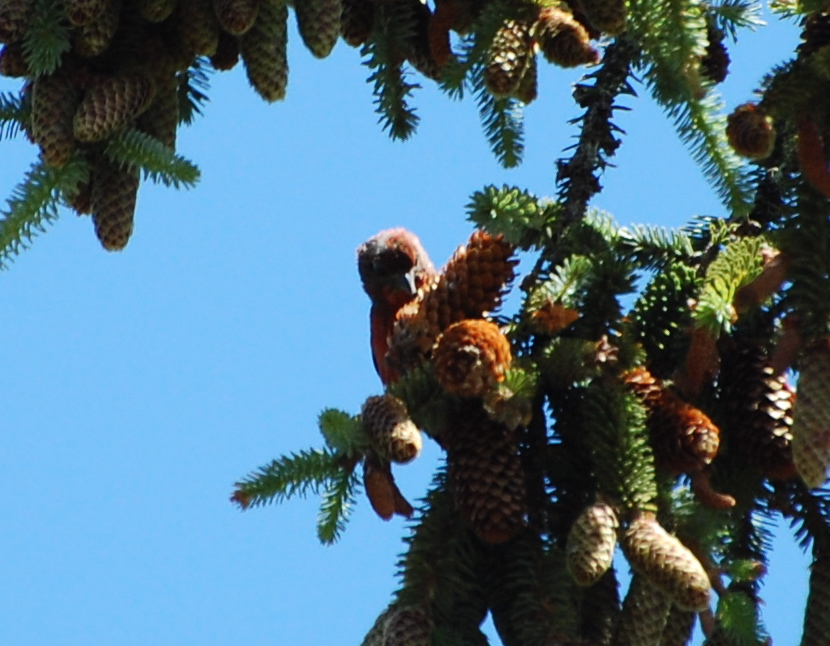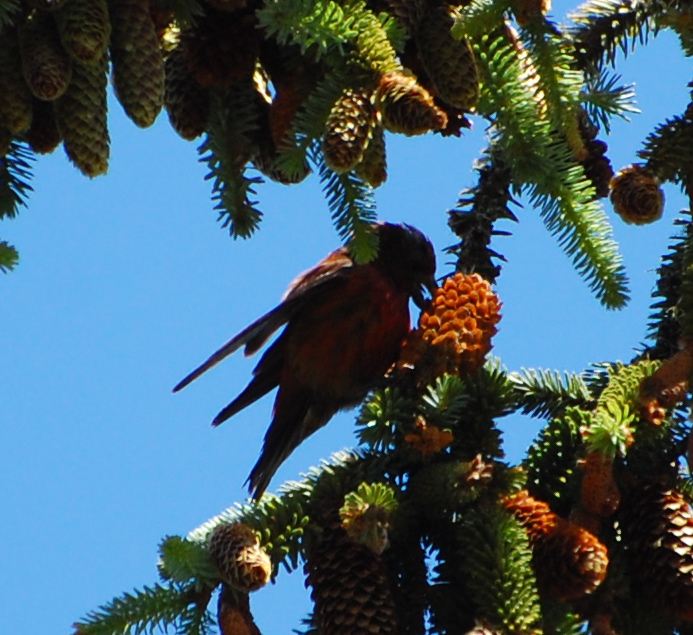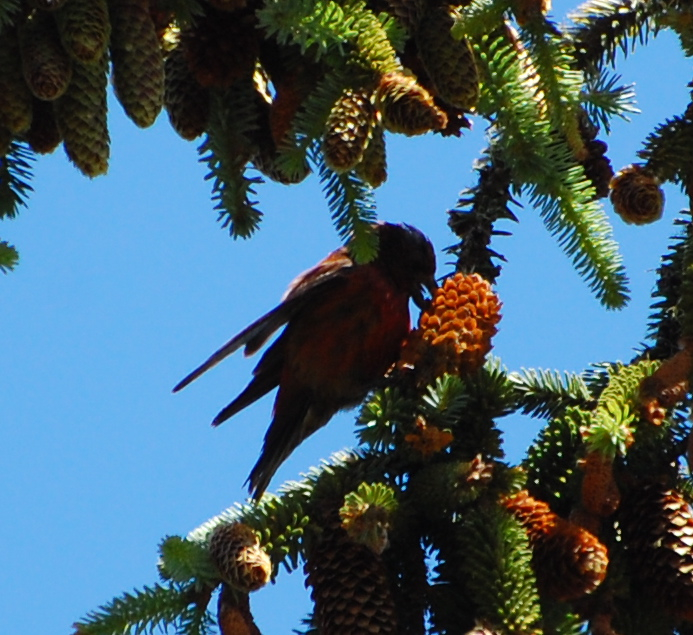 Immediately, the Red Crossbill put his amazing adaptation to work!
(All photos Laura Corsiglia/BAX)