Every year in California the number one bird species brought to wildlife rehabilitators for care is the Mallard.
Whether you think of the bright green heads of the males or the lovely brown females, Mallards are the iconic duck of North America.
At Humboldt Wildlife Care Center we raise many orphaned goslings and ducklings each Spring and Summer. By far, Mallard ducklings are our most frequent patient, too.
Mallard mothers build nests in many locations, often in our own backyards, but perfectly hidden. When her eggs hatch, unlike songbirds, her ducklings are already fuzzy with down and able to follow her to water to feed. Momma Mallard's task is to keep her babies warm and safe and show them how to find the good food (Duckweed!)
Unfortunately there are many obstacles between the nest and the water. Along the way sometimes a few ducklings might become separated from the family group – by cats, dogs, kids, streets and roads and more.
And that's where we come in. At Humboldt Wildlife Care Center we have an aviary built especially to take care of pond-loving birds like Mallards. While in care we provide them with all the duckweed they can eat.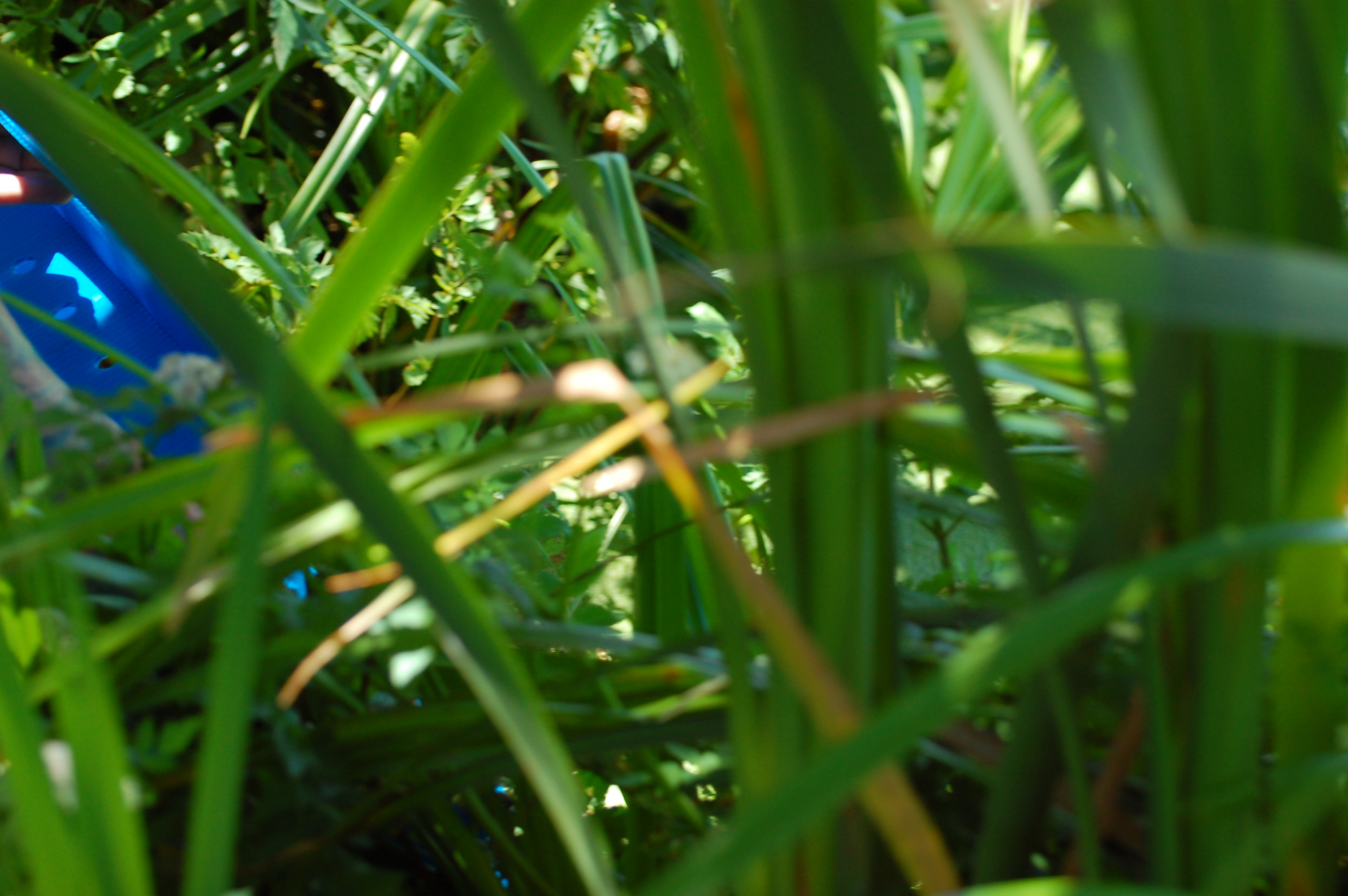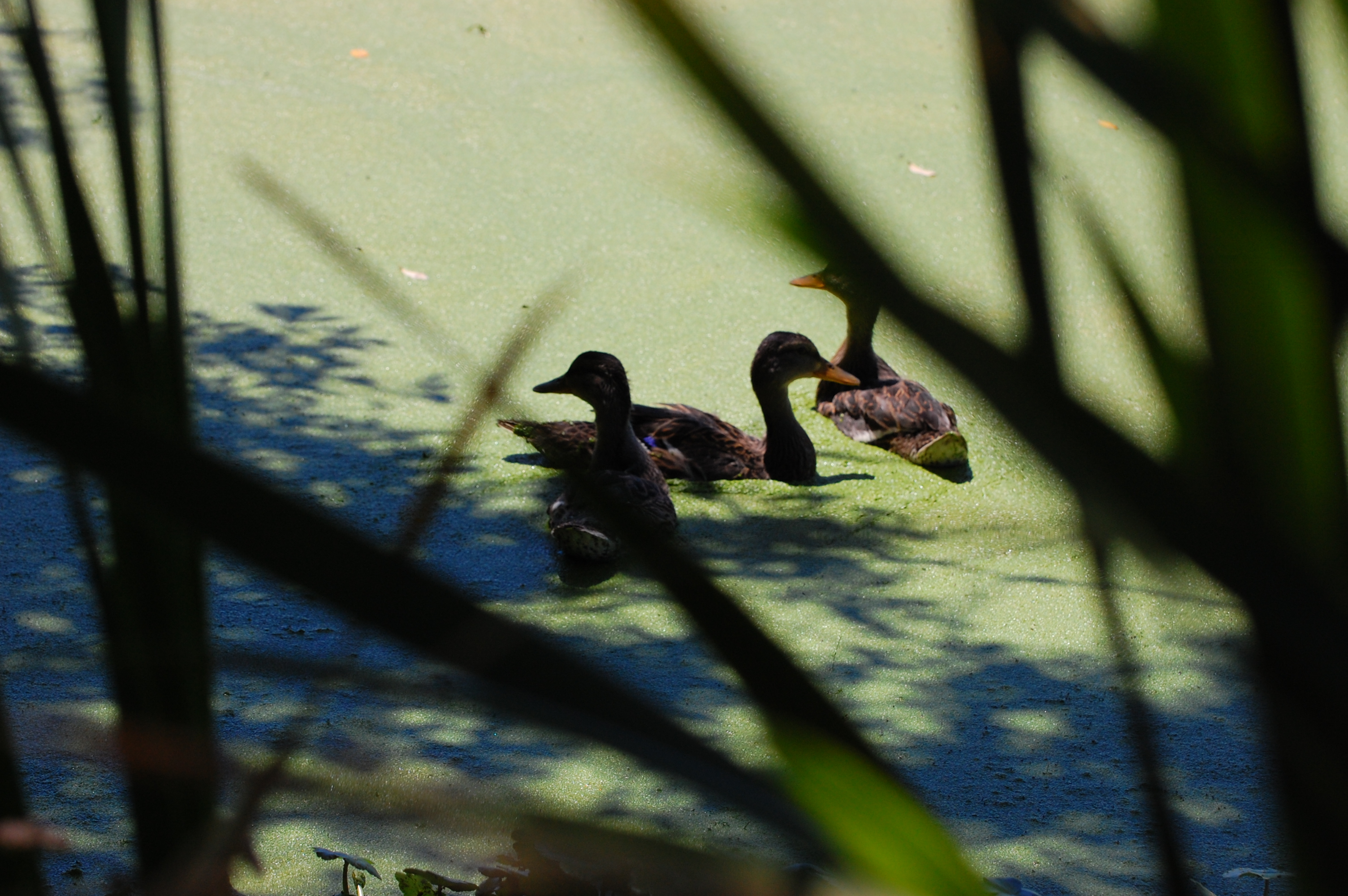 These ducklings get their first taste of freedom since they hatched over 6 weeks ago!
The three ducklings we released last Wednesday were brought in over 6 weeks ago. Now they are old enough to keep themselves warm, stay out of trouble and find their own food.
At our nearby marsh there are ponds perfect for ducklings. Many Mallards and other birds already take advantage of the plentiful food and relative safety that our marsh provides.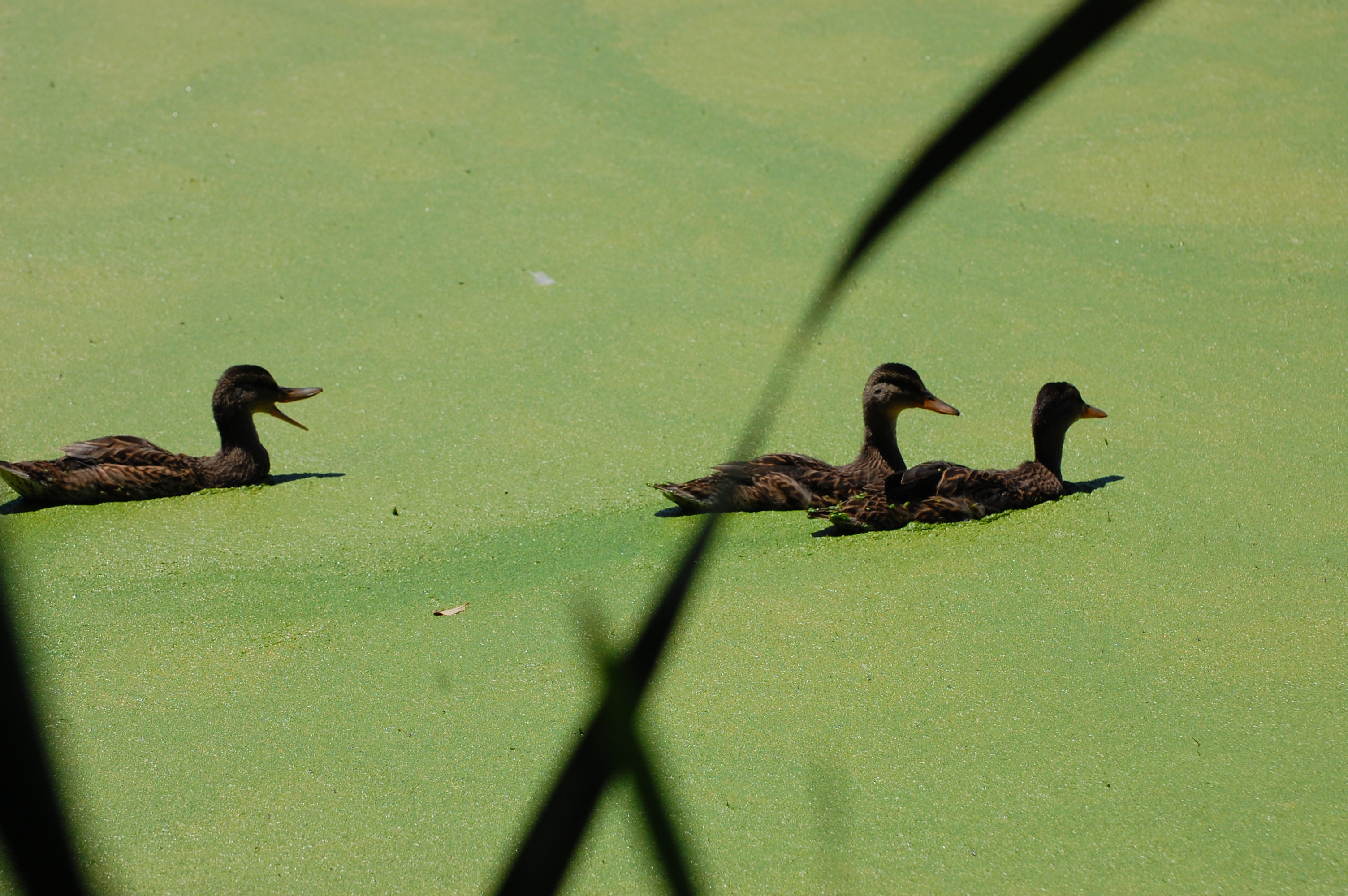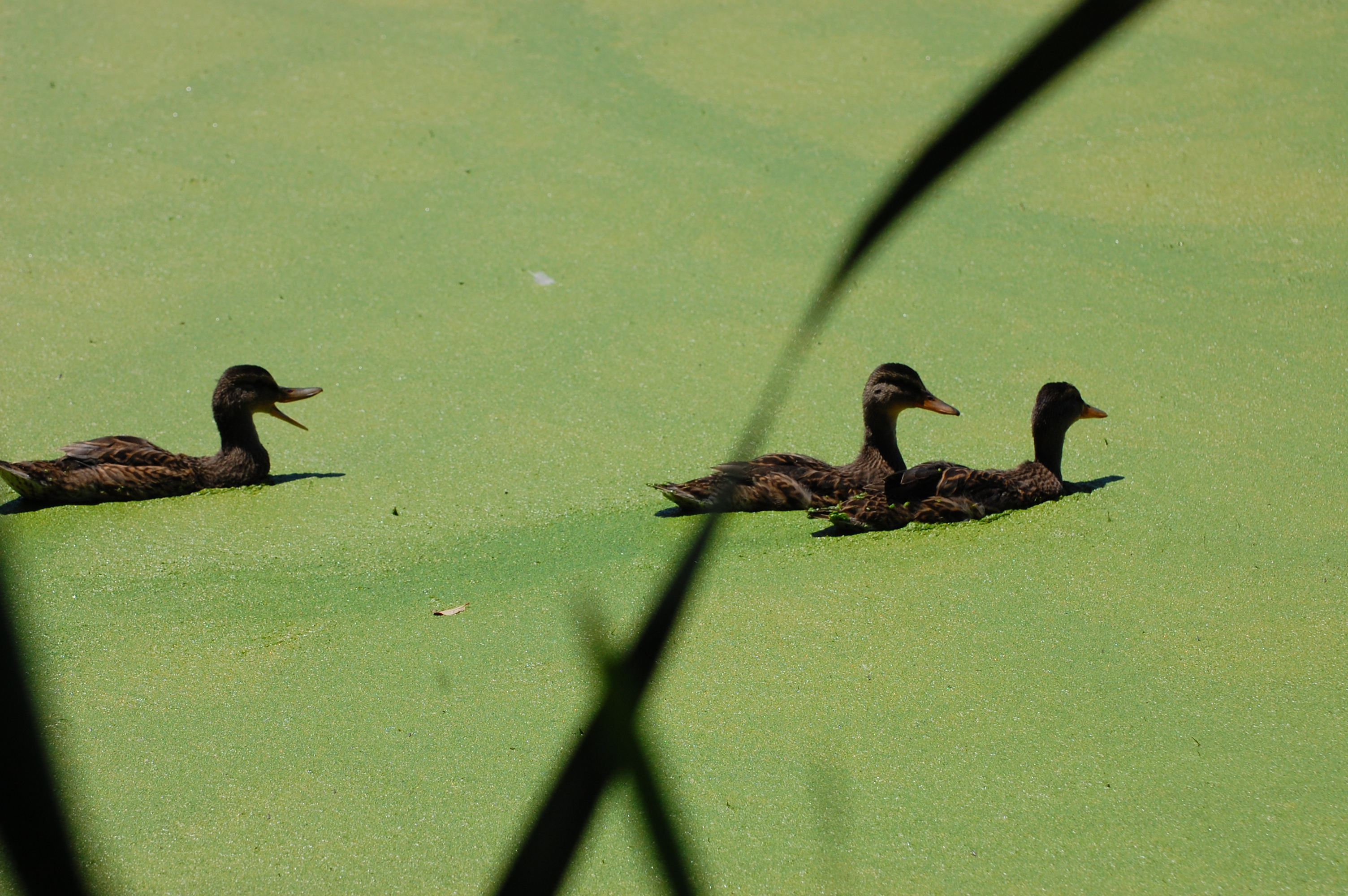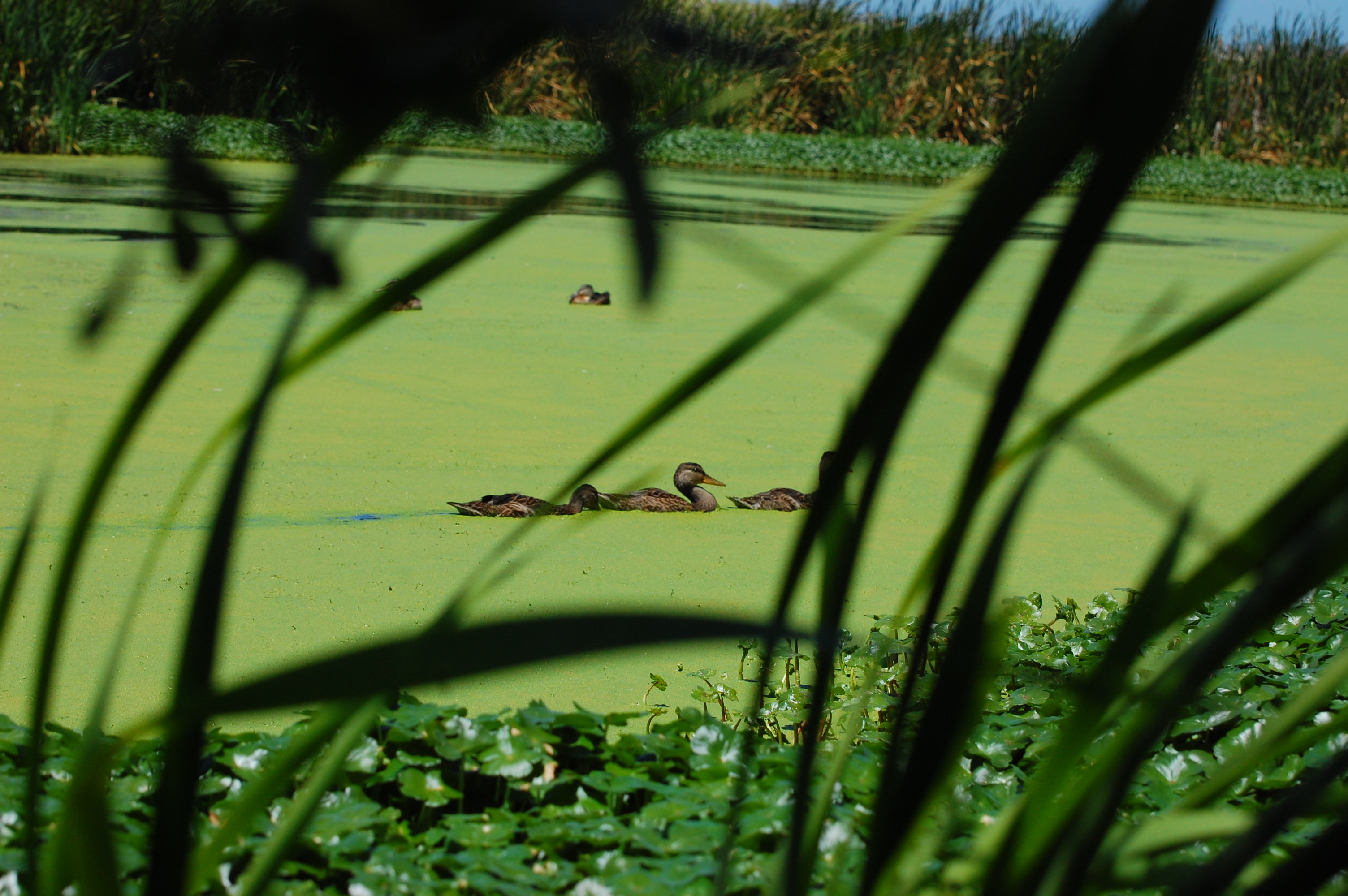 The Arcata Marsh: A duckweed smorgasbord!
If you're looking for something awesome to do, head over to the Arcata Marsh and check out all the birds and wildlife. Who knows, maybe you'll see these three Mallards. Thanks to people like you who support our work, these young birds are truly lucky ducks!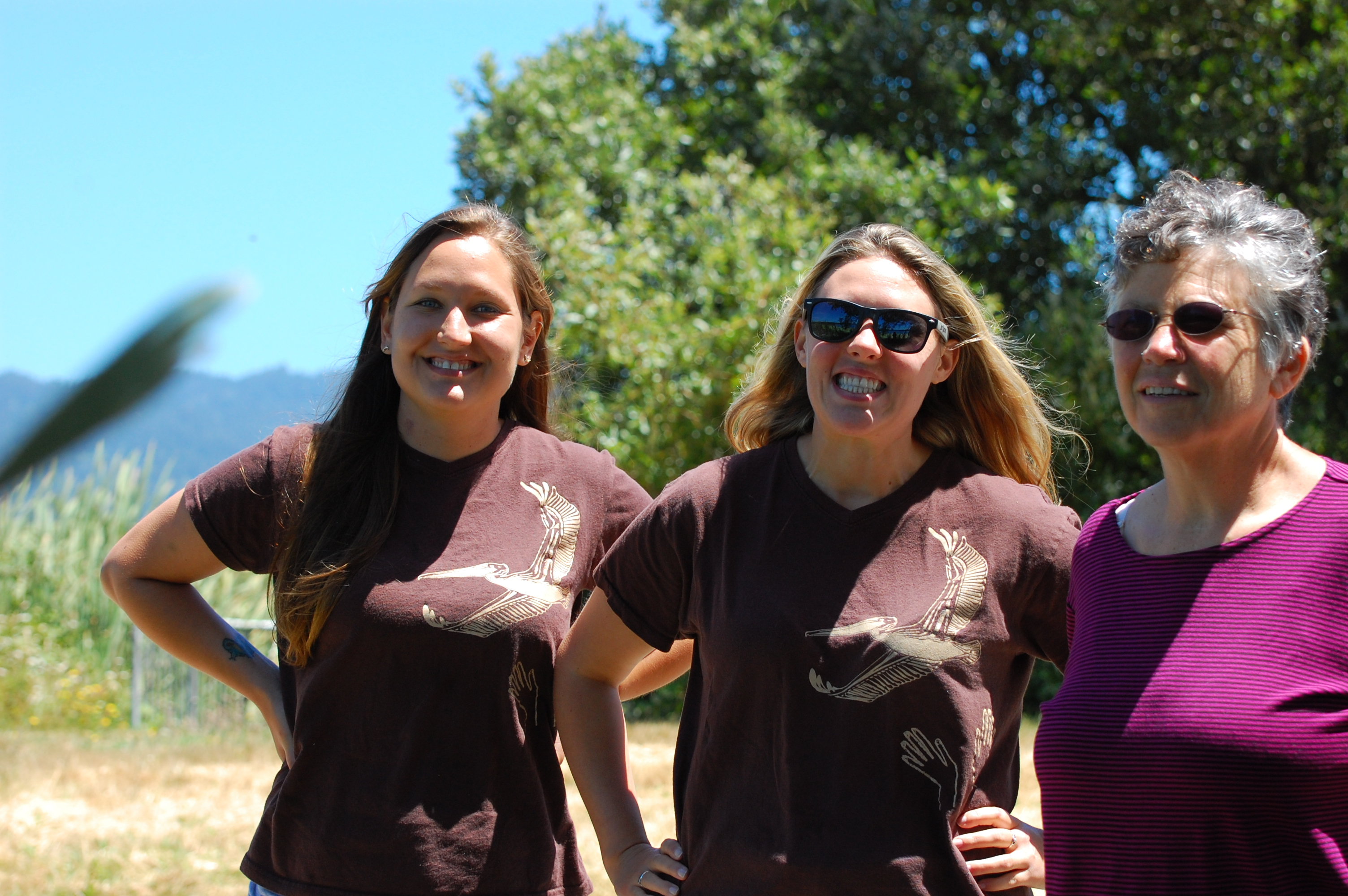 Happy rehabilitators glad to see these Mallards return to their wild and free lives!
Your Donation Saves Wild Lives! Please support our work. Click on the donate button to make a tax-deductible contribution. Thank You!


(All photos: Laura Corsiglia/BAX)