Every day, whether weekday, weekend, or important national or cultural holiday, is still a day in the modern world for our wild neighbors – and that's why Humboldt Wildlife Care Center is open every day of the year.
This morning, besides for the regular care our patients receive – bedding changes, food, medicine, regular exams – we admitted a new patient, a Pine Siskin (Spinus pinus) who had been caught by the family cat, and we cleared this Glaucous-winged Gull (Larus glaucescens) for release!
Over the past two weeks of wild weather, our wildlife clinic's list of patients has leaned heavily toward marine birds – Gulls, Grebes, Loons, Scoters – several of each have passed through our care over the last 14 days.
Found in an Arcata backyard after a night of heavy rain and high winds, this disoriented gull was brought in two days ago.  After an exam we found no injuries, or any other physical problems – so we held the beautiful bird for observation and flight testing. At this morning's check, the gull had eaten all of the fish we'd offered and was flying laps around the large aviary. We decided that captivity was doing this guy no good at all. During an enjoyable break in the winter weather, the gull was released this afternoon.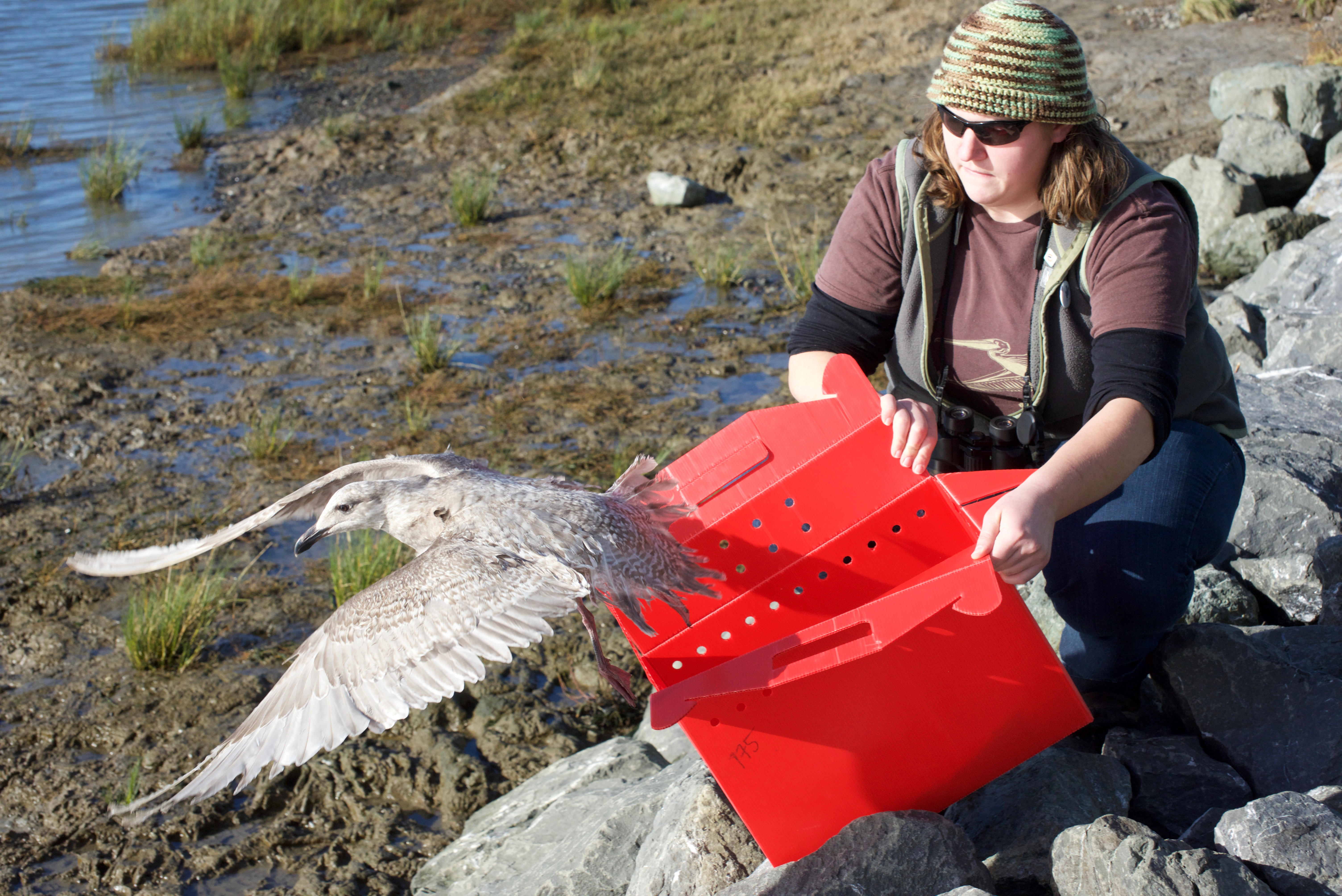 HWCC Rehabilitator, Lucinda Adamson releases Glaucous-winged Gull at Arcata Marsh, Christmas day. 
---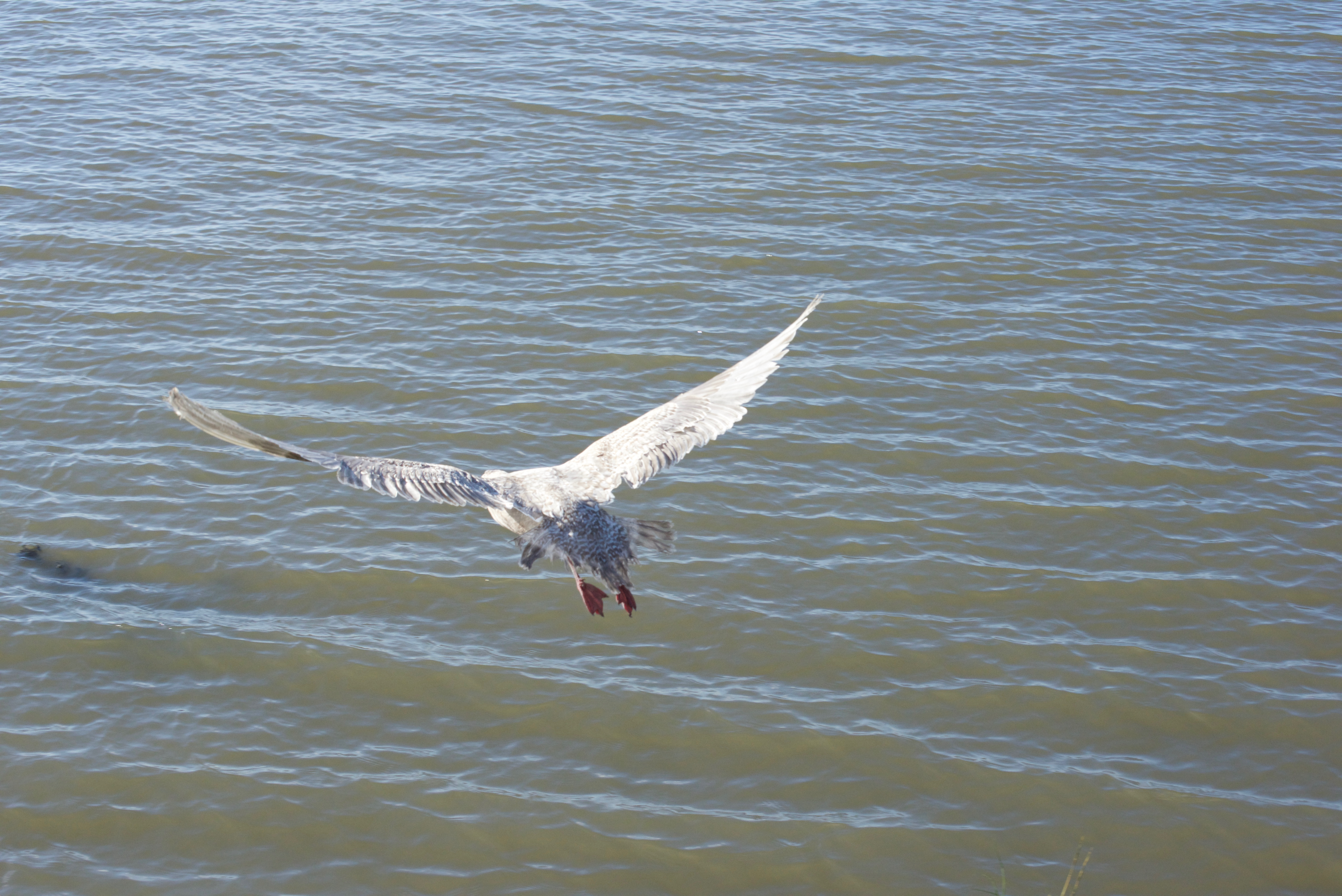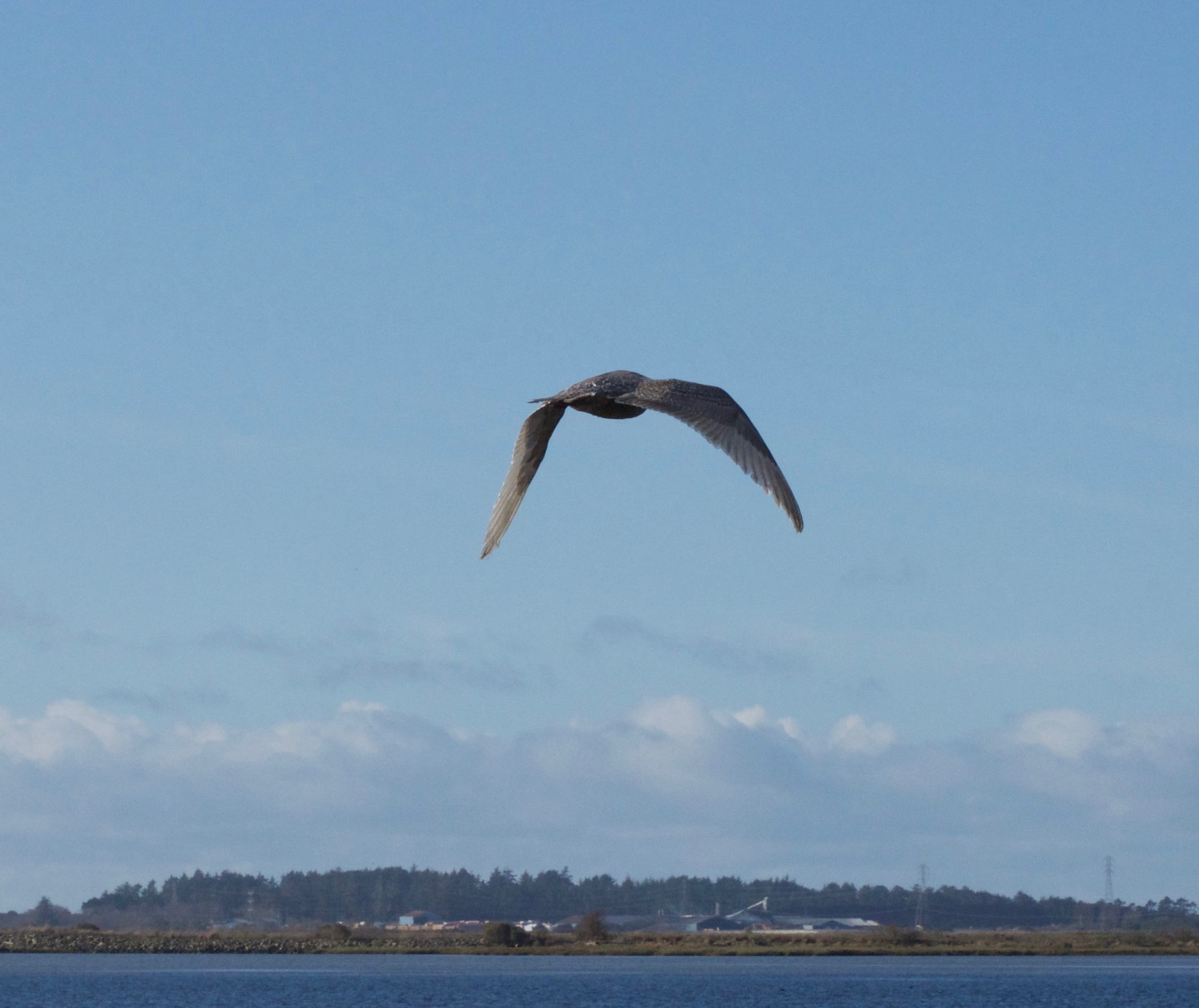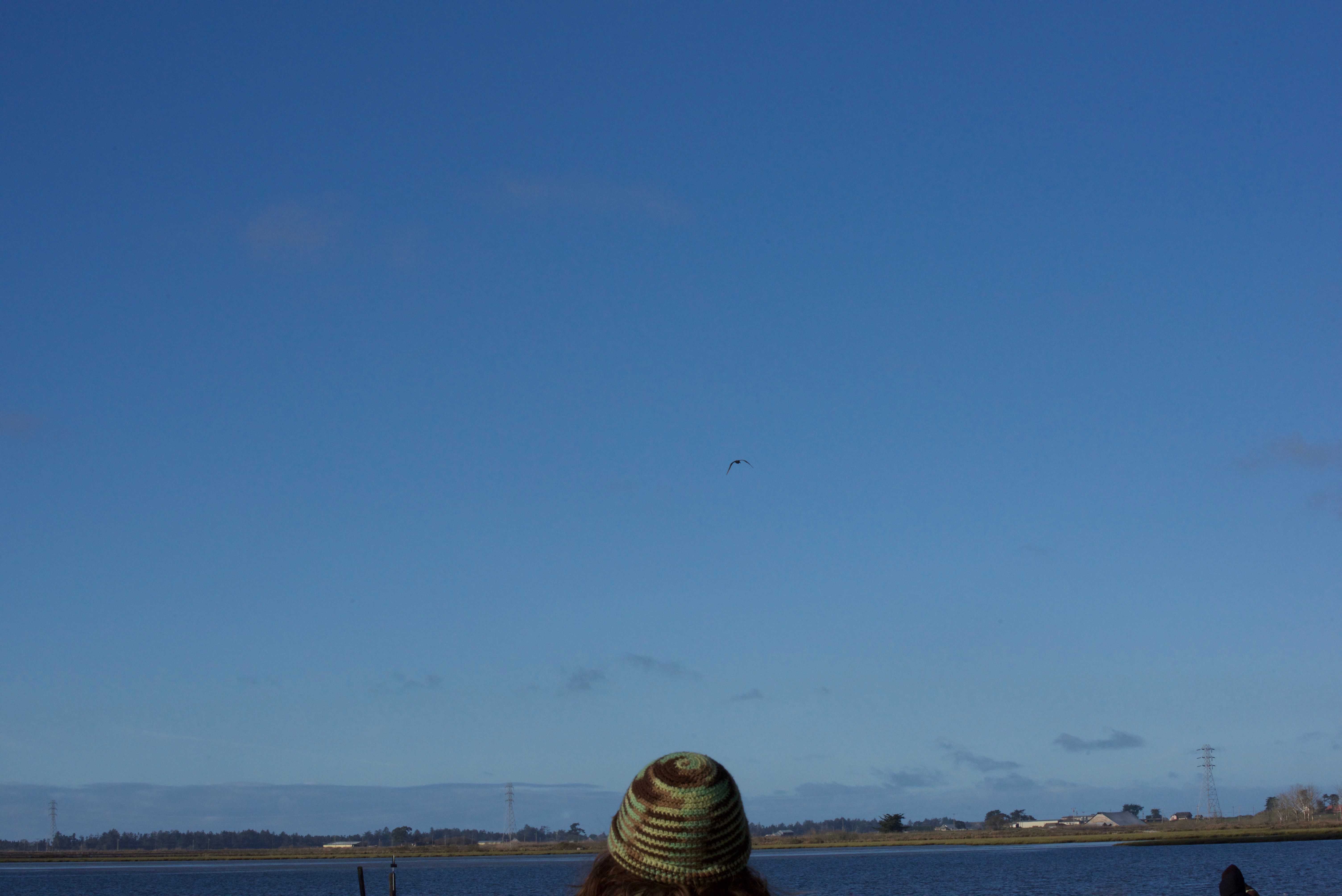 One of our happiest sights, a released patient moving quickly away from us back into the Wild.
---
When a neighbor calls us on Christmas day because she or he has found an injured animal, often we are thanked repeatedly for being here, for being open. On days like today, when our work's value is so easy to see, it's really we who are thankful – thankful for our wild neighbors who make our world so companionable, thankful to be able to help them when they are in need, and thankful to you and your generous support which makes our work possible.
All Photos: Laura Corsiglia/Bird Ally X