Earlier this Spring, three very young Allen's Chipmunks (Tamias senex) were found inside a truck that was being serviced in Oakland, about 300 miles south in the Bay Area. The truck had been in Humboldt County last so when the youngsters were taken to our colleagues at Wildcare in Marin County, they contacted us to see if we could raise them here, closer to their origin. For the next several days Wildcare staff provided 'round-the-clock care for the three babies who still had their eyes closed.
There are thirteen species of chipmunks in our state – Allen's Chipmunks (also know as the Shadow chipmunk!) are found throughout the Sierra Nevada mountains and the Cascades, but only in our region, between the Klamath and Eel Rivers, do they live along the coast. They needed to come home. Arrangements for travel were easily made and soon they were back in Humboldt County.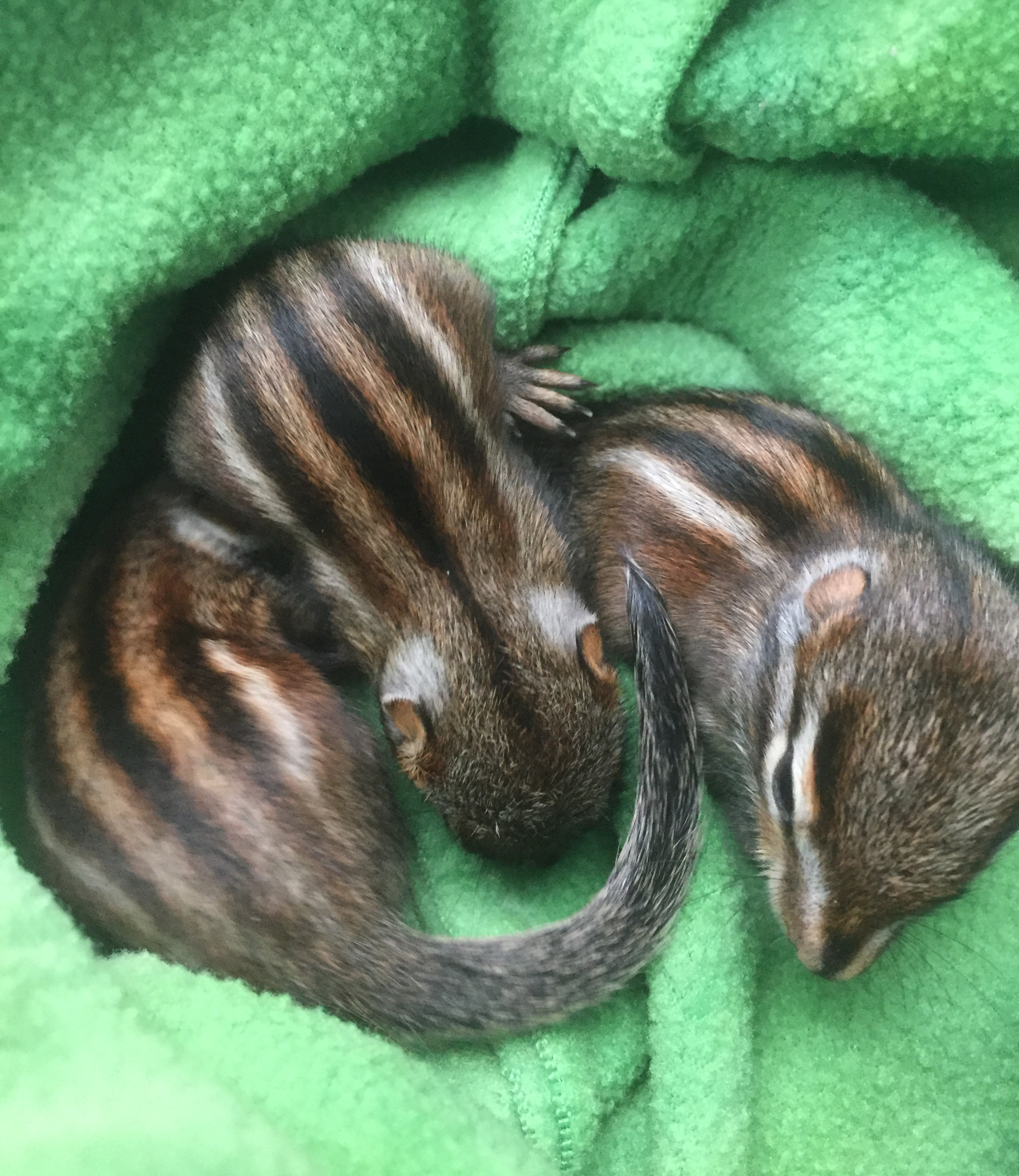 Soon after arrival at HWCC, their eyes began to open.
---
Over the course of five weeks, HWCC/bax staff and volunteers took care of these three little members of squirrel family. As they aged, gradually they were weaned from a milk replacer onto a natural diet. At first they required several feedings throughout the day, with staff trekking back to clinic long past dark to do late night feedings, and arriving earlier than usual to feed them close to dawn.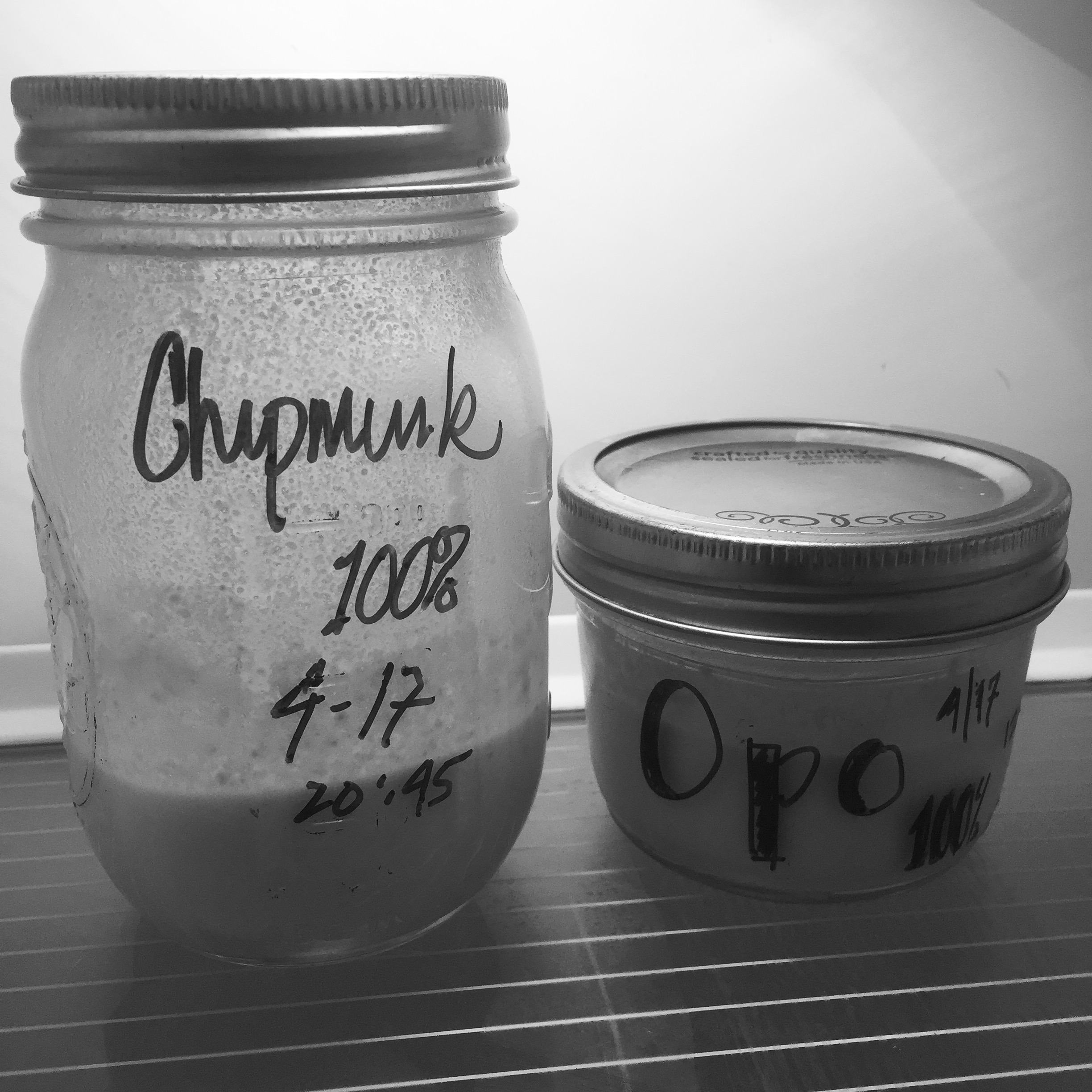 Everyday we make formulas for our patients to replace their mother's milk.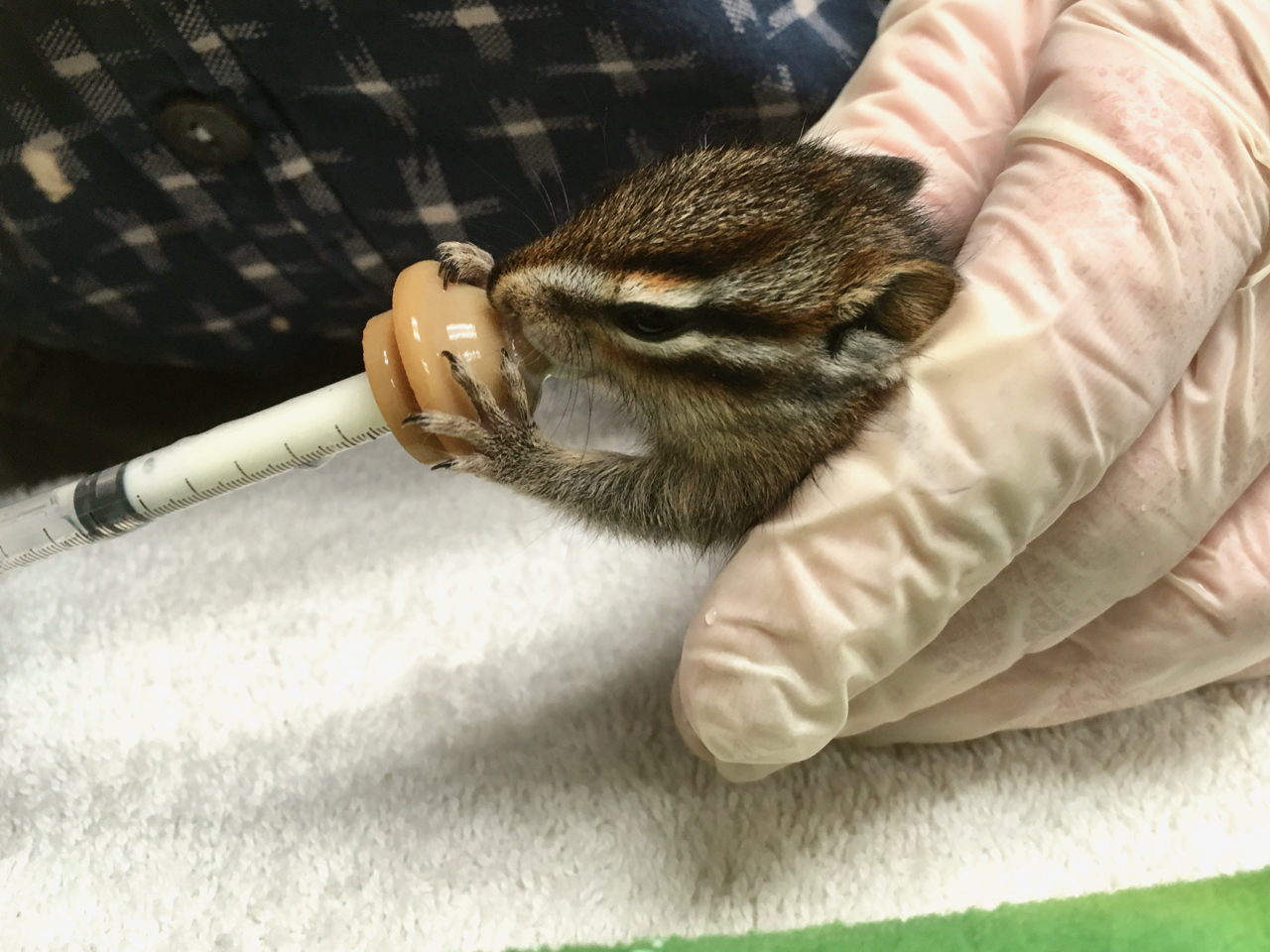 Once a chipmunk knows where the food is, they eat very well.
A unguarded moment.
---
Besides their nutritional needs and other aspects of their health care, we also had to provide an environment where they could learn to live on their own, find the food they would need, so they could succeed in the world their parents had planned for them – a world where they could meet their own kind, and have a second chance to live their birthright, wild and free.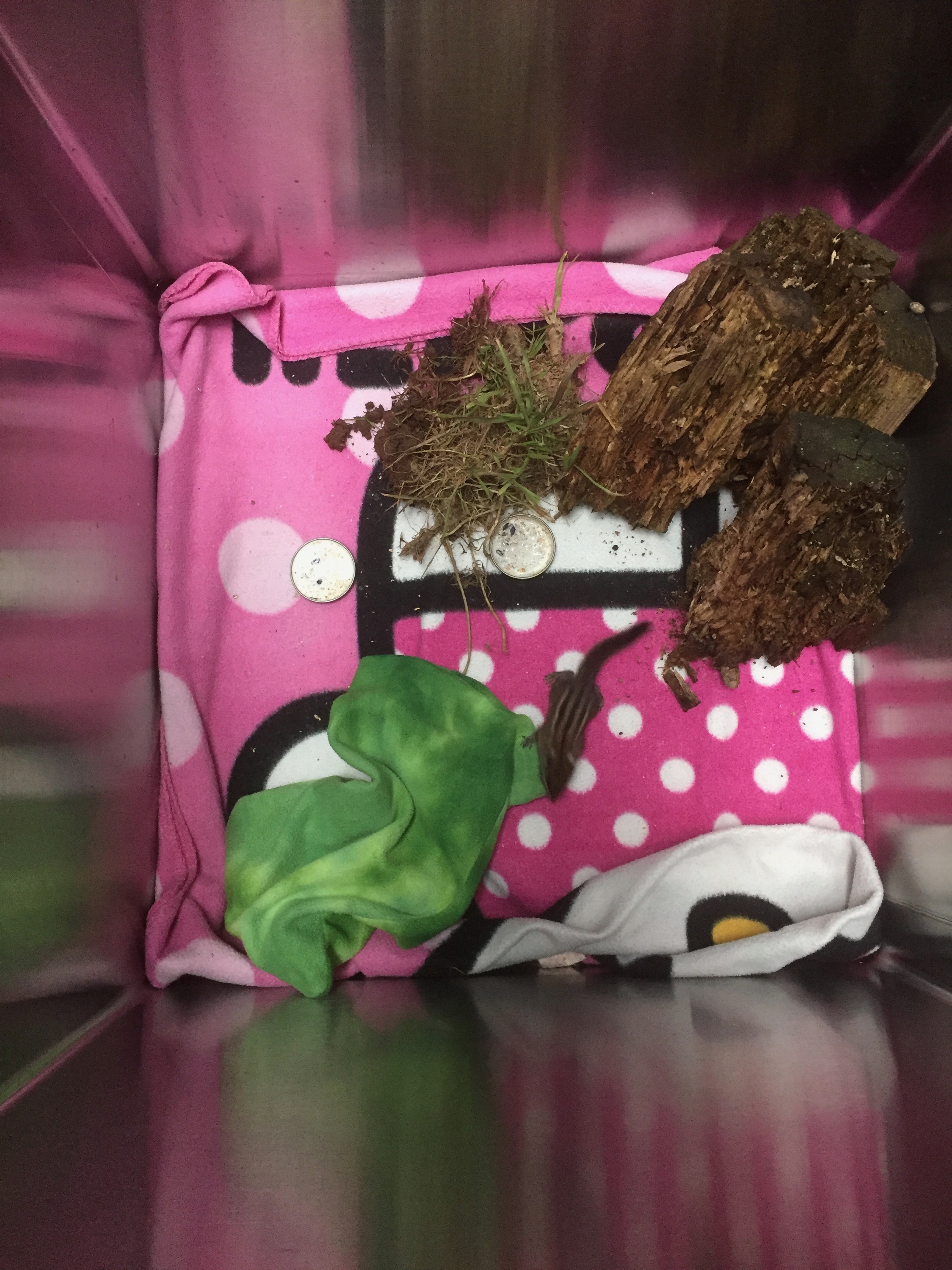 Once their eyes opened, we began to offer the young forest dwellers remnants of home and an expanded menu.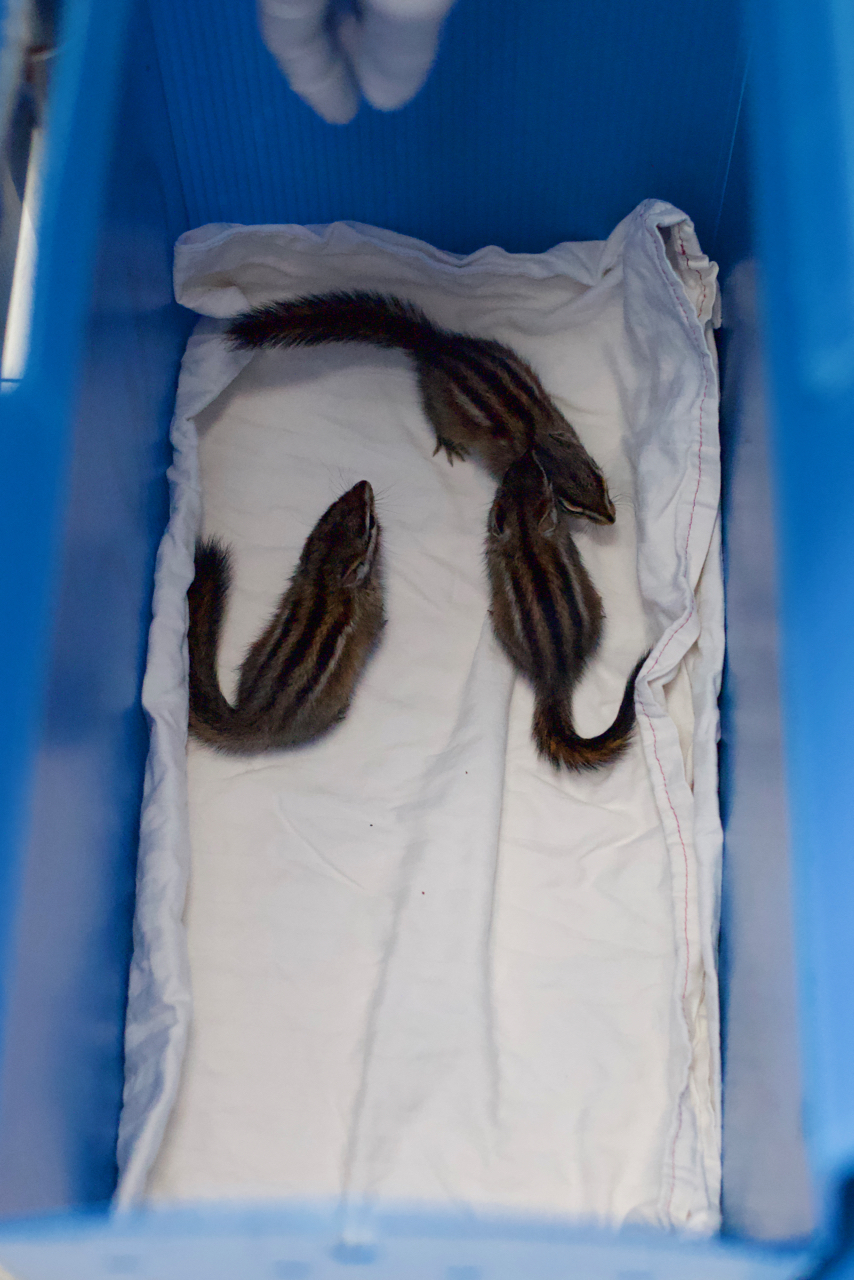 While out of their housing to be fed, our patients are provided with any treatments they need. Daily weight checks at this time help us track their progress and health.
---
Your support keeps our doors open and our clinic functioning. Without you, our wild neighbors would have nothing in thier times of distress. Thank you! Please donate what you can.

---
Not yet fully weaned, they are given even more room, more comforts of home, and more diet options.
---
For their last week in care, the young chipmunks were fairly independent. We'd moved them to outdoor housing when they were weaned where they were provided extensive privacy and natural foods such as berries, mushrooms, grass seeds and insects. After proving they could thrive in the more challenging environment, they were released.
We released them on the bank of a forest stream. We left them with a small amount of seed to see them through the early stages of exploring their environment. We left them confident that they knew what to do next with their freedom.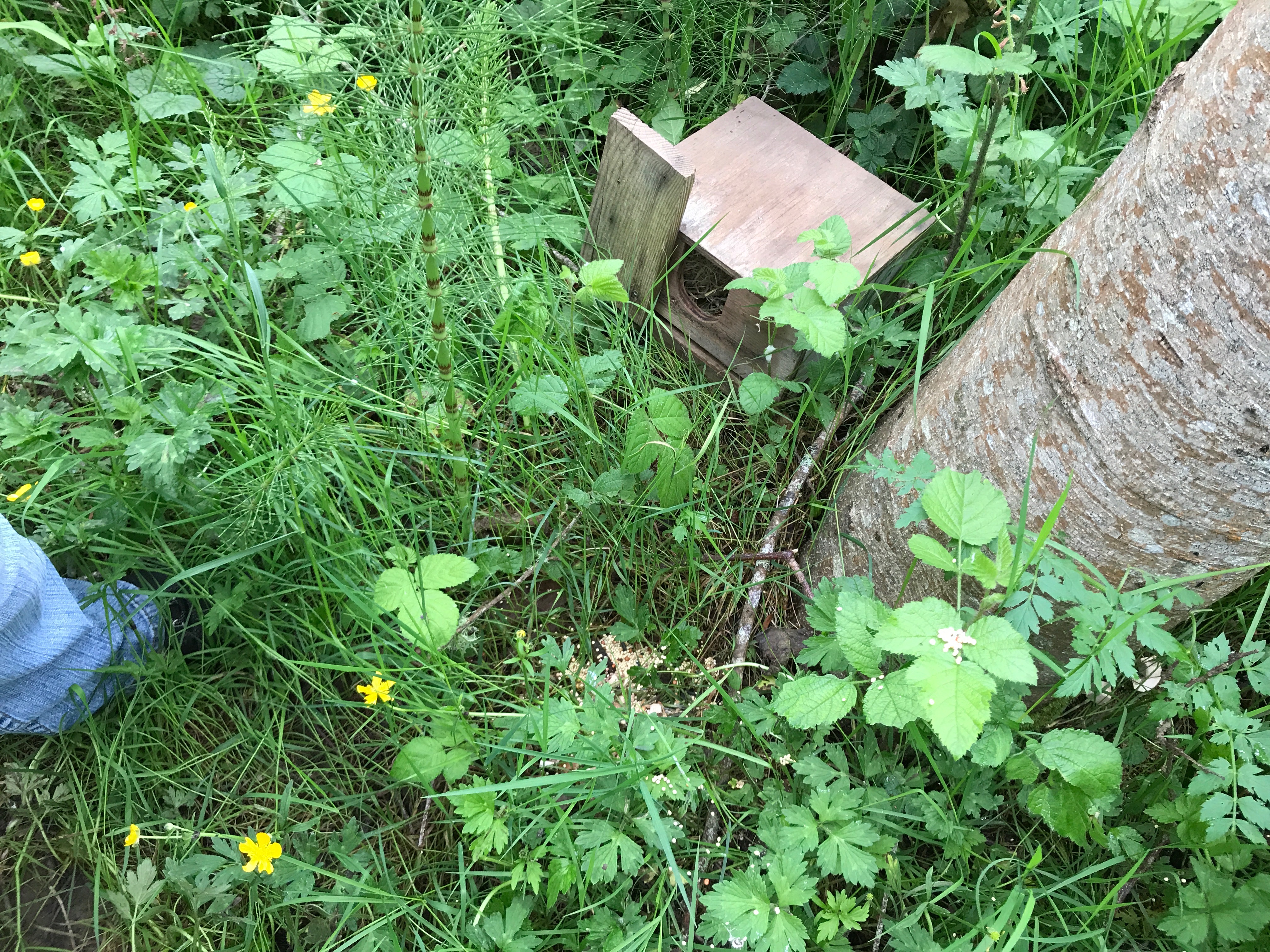 A last glimpse… we transported the chipmunks to their release site in the small shelter we'd provided them in their outdoor housing – now when they emerge the only difference will be freedom!
---
Your support is what makes wildlife rehabilitation possible. Whether you are in Marin County and you support Wildcare, or you are on the North Coast and you support HWCC/bax, or wherever you are, without you the work we do – at home and in partnership with our colleagues across California – would simply not be possible. You make it happen with your generosity. Thank You!!

Interested in becoming a sustaining supporter? click here