On any day of the Summer, our busiest season, we rarely know in advance which new patients will be admitted. The phone rings, a car rolls up our driveway, someone carries a cardboard box through the door. What's inside?
Yesterday the boxes held a fledgling White-crowned Sparrow (Zonotrichia leucophrys)who was chewed up by a housecat, a River Otter (Lontra canadensis) from Crescent City who'd died on the trip south to our clinic, a Common Murre (Uria aalge) found on the beach near Fort Bragg with a broken wing, a nestling Western Gull (Larus occidentalis) who's "rescuers" kept him for most of his life. He was found in mid-June just after hatching and held four weeks before help was sought.
Like the River Otter, many patients die before we can help them,  while many more are too badly injured to ever regain their wild freedom and are treated humanely, ending pain and misery. And of course, we admit patients everyday who need our care, who respond to our treatments, and who recover and return to the wild.
So far this year we are running about 2% above 2017, our busiest year to date, and we've just crossed the mid-year point. We've admitted about 620 animals for care in 2018. And our pace continues. Today we admitted four baby bats and one raccoon who were driven to our Bayside clinic from southern Mendocino County.
But for all of our out-of-area patients, the top ten locations from where our patients come are all solidly in the heart of Humboldt County. McKinlyeville, Arcata, and Eureka combined are where 70% of our patients so far this year have come.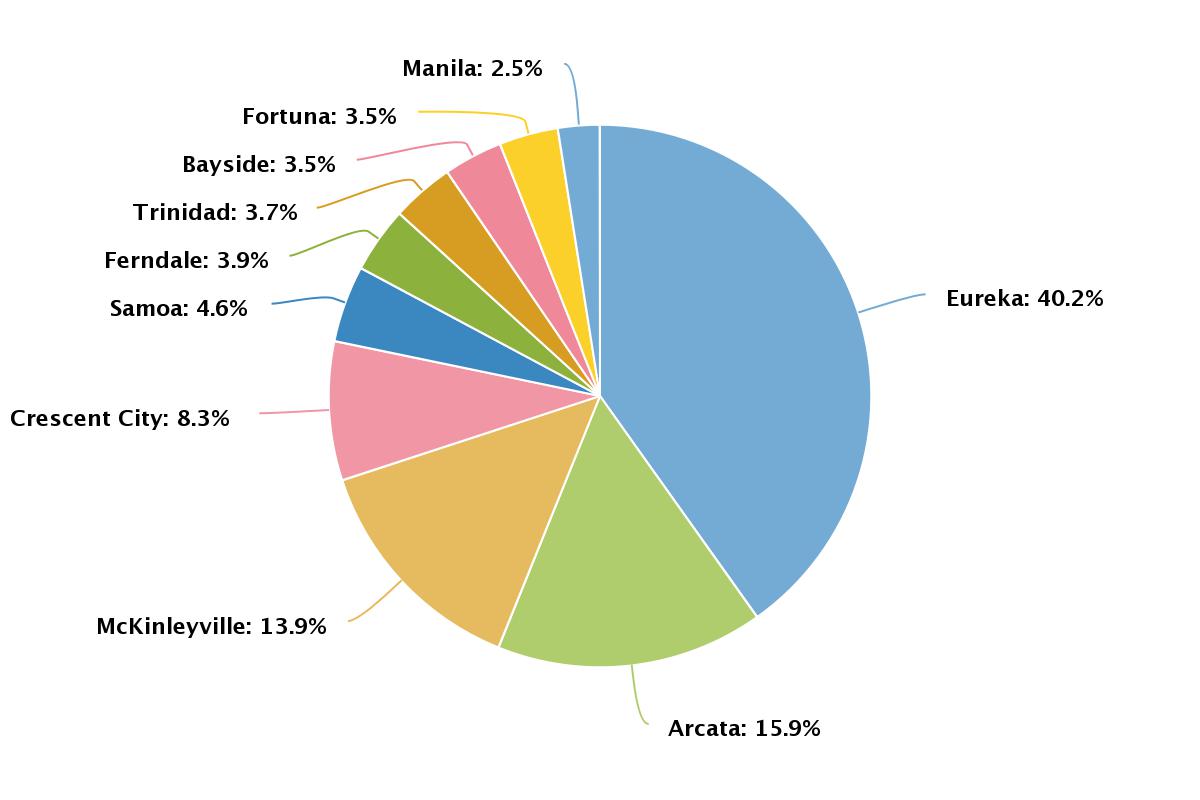 The top ten locations where our wild patients where found.
---
A lot has already happened this year. We've admitted, cared for and released over two dozen Mallards, several baby songbirds, and over forty young Opossums. And right now we have over 70 wild animals in care.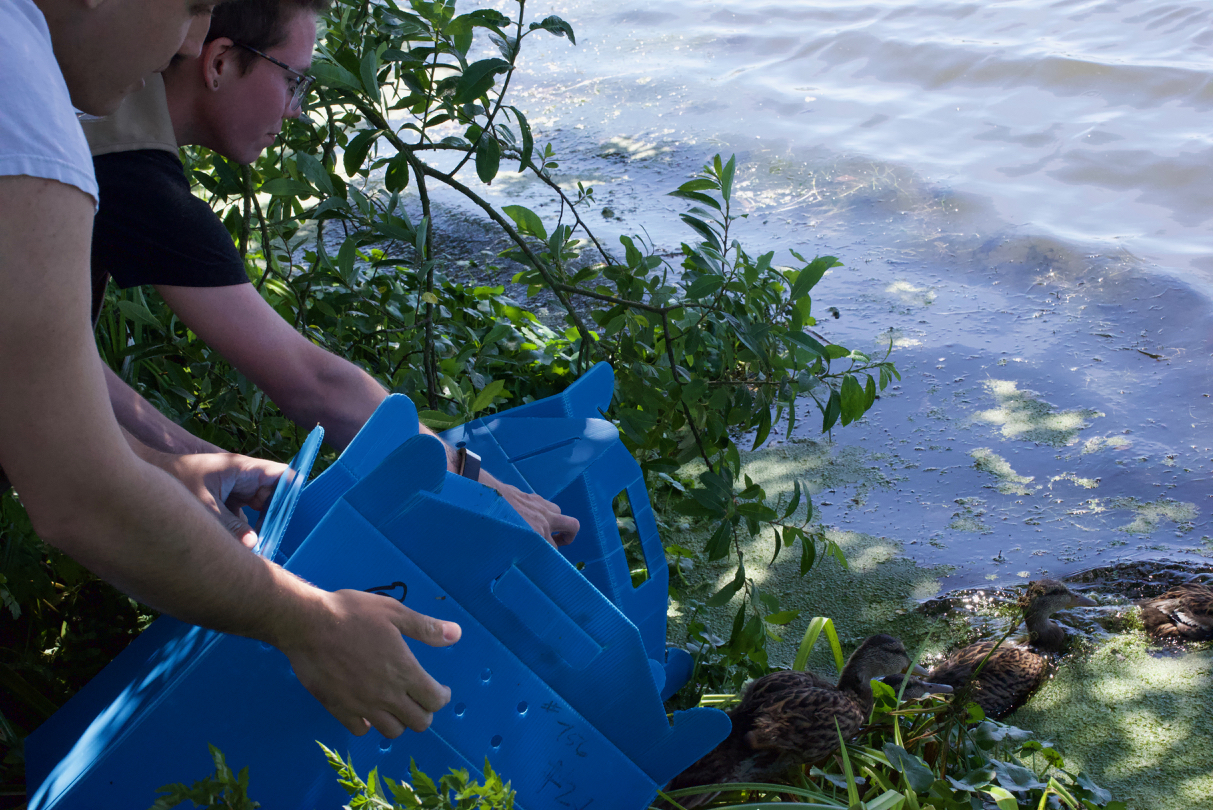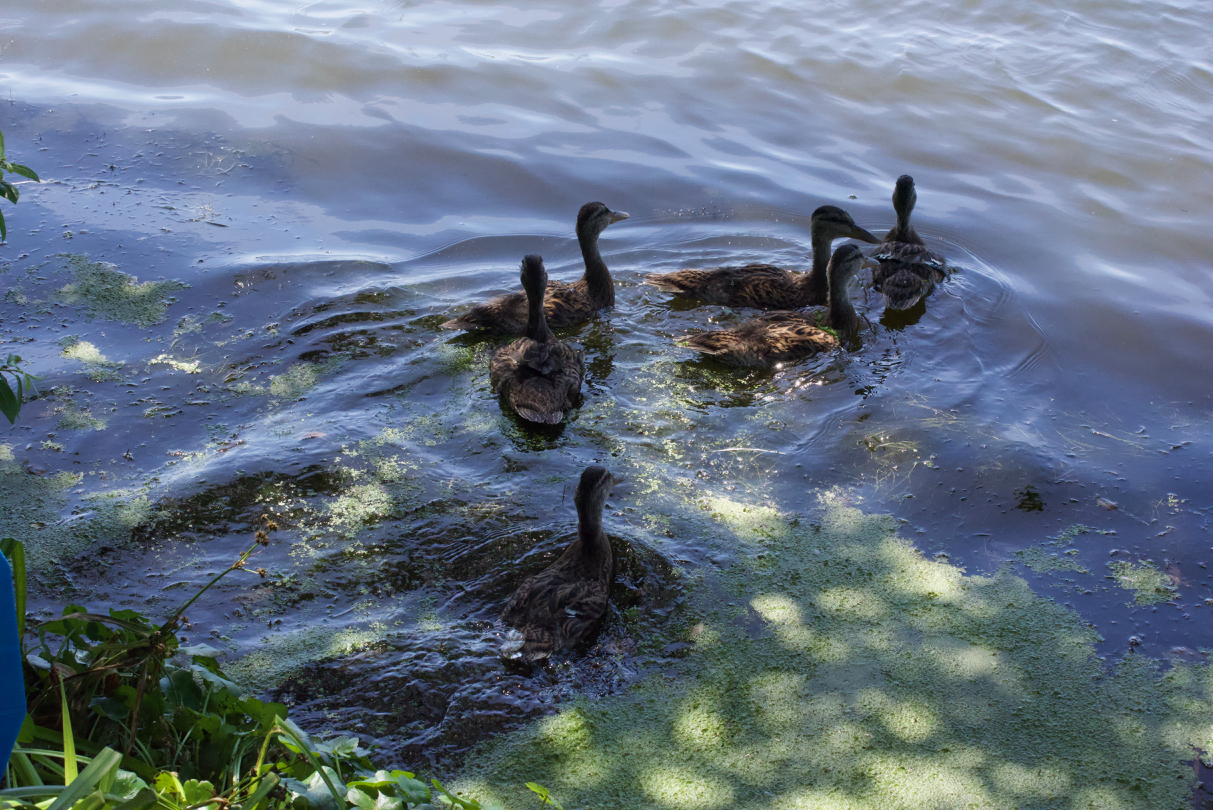 Mallard ducklings released in June 2018
---
Our Spring fundraiser in May reached 50% of our goal of $25,000. Thank you to everyone who contributed! While we missed our mark by a wide margin, nevertheless we did raise over $12,000 which we immediately converted to raccoon milk replacer, eggs, vegetables, electricity, water, rent and more. We're asking again. We're going to admit another 600 animals this year. To be ready for them, to provide the proper care, the proper foods, the appropriate medicines, the experienced attention, we need your help. Without you we literally will cease to exist. Please donate today!

Every mid-Summer day at our clinics different from the others. No two days are the same, and our patients are diverse and largely unpredictable. Yet, in another sense, each day is like every other. Each day we open our doors and we answer our phone.  Each day we provide the care that we can and relieve as much suffering as possible. Each day we help some on to the next world, treat some who we believe we can help with a second chance and we work to prepare orphaned wildlife of any species,from Quail to Rabbits, care and education so that they can return to their wild and free birthright. Each day we succeed with some, and our days are filled with successful releases of our patients back to freedom. We'll leave with this series of wild patients who got their second chance., thanks to your generous support.
***
An Osprey found wounded and unable to fly along the Trinity River in Hoopa, rescued and brought to our clinic by Hoopa Tribal Forestry staff (you guys rock!) need enough time to recover in our care, to regain her flightm, her sense of purpose, and to demand to be returned to her beloved river valley.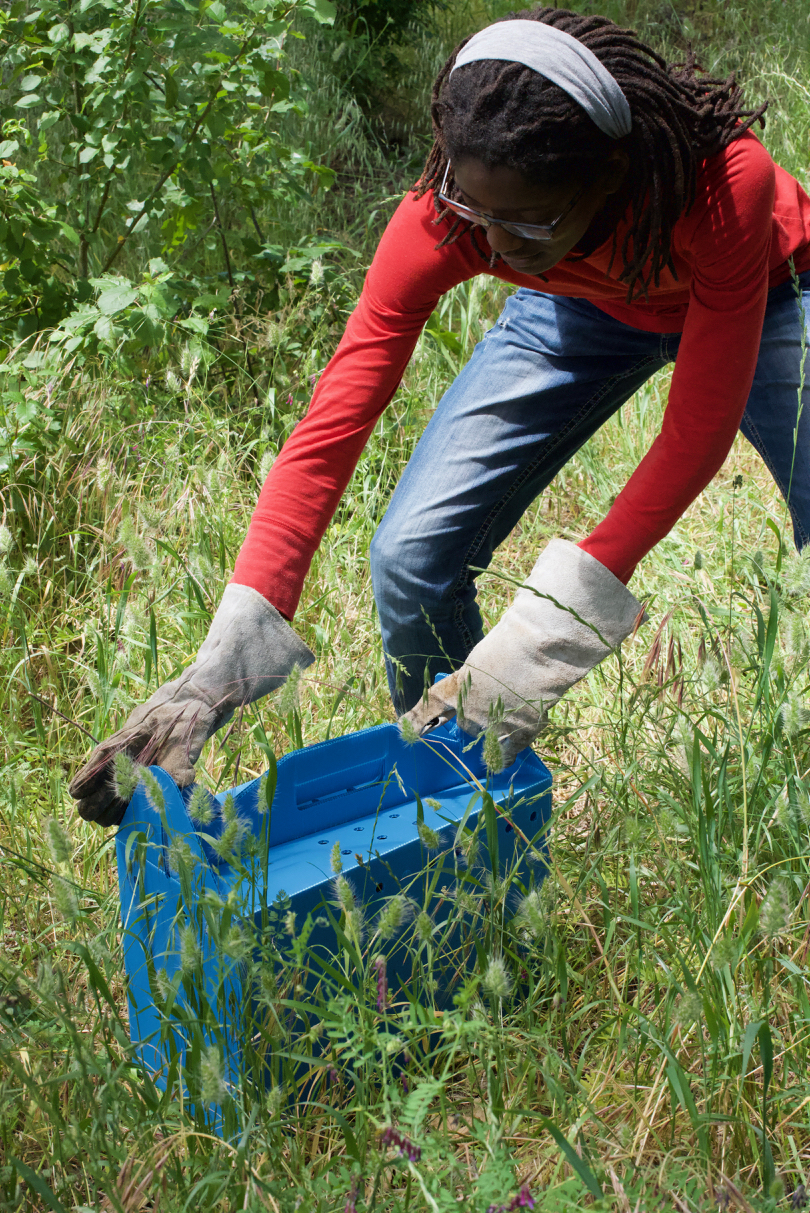 One of our dedicated HWCC//bax interns prepares to release the Osprey along the bank of the Trinity River.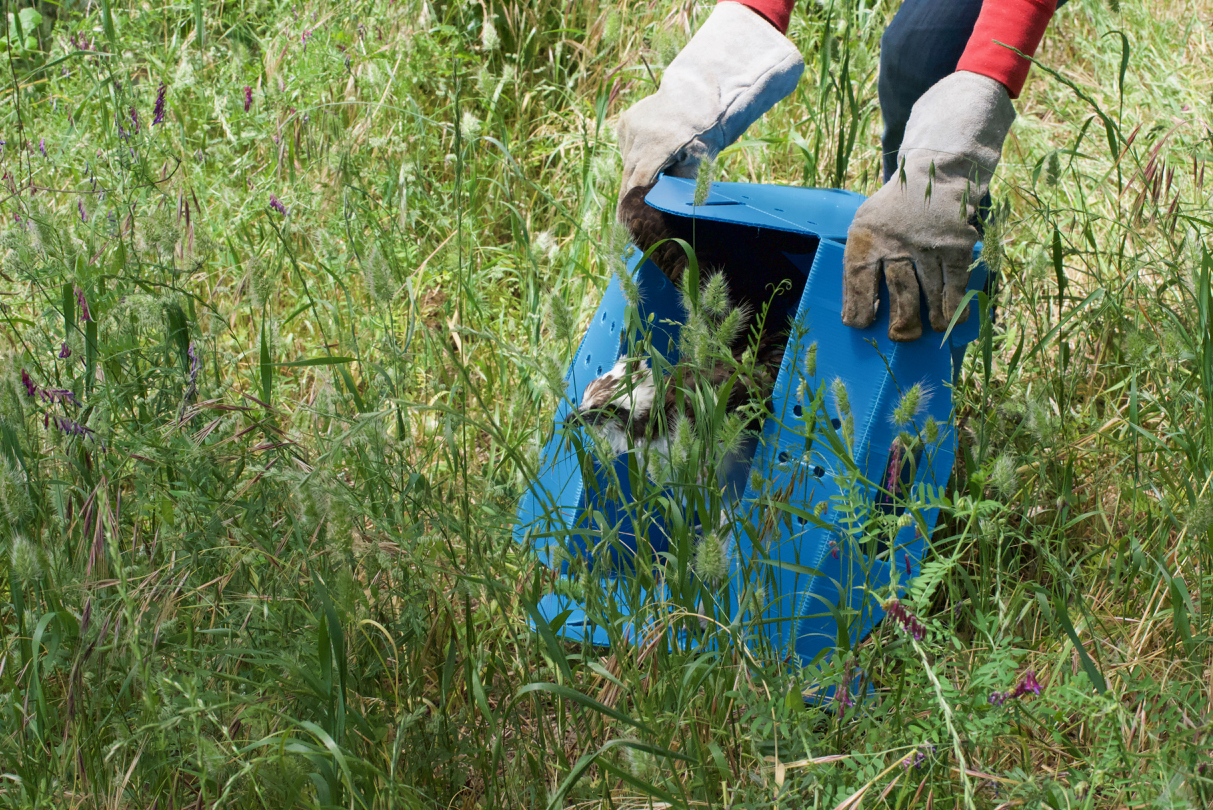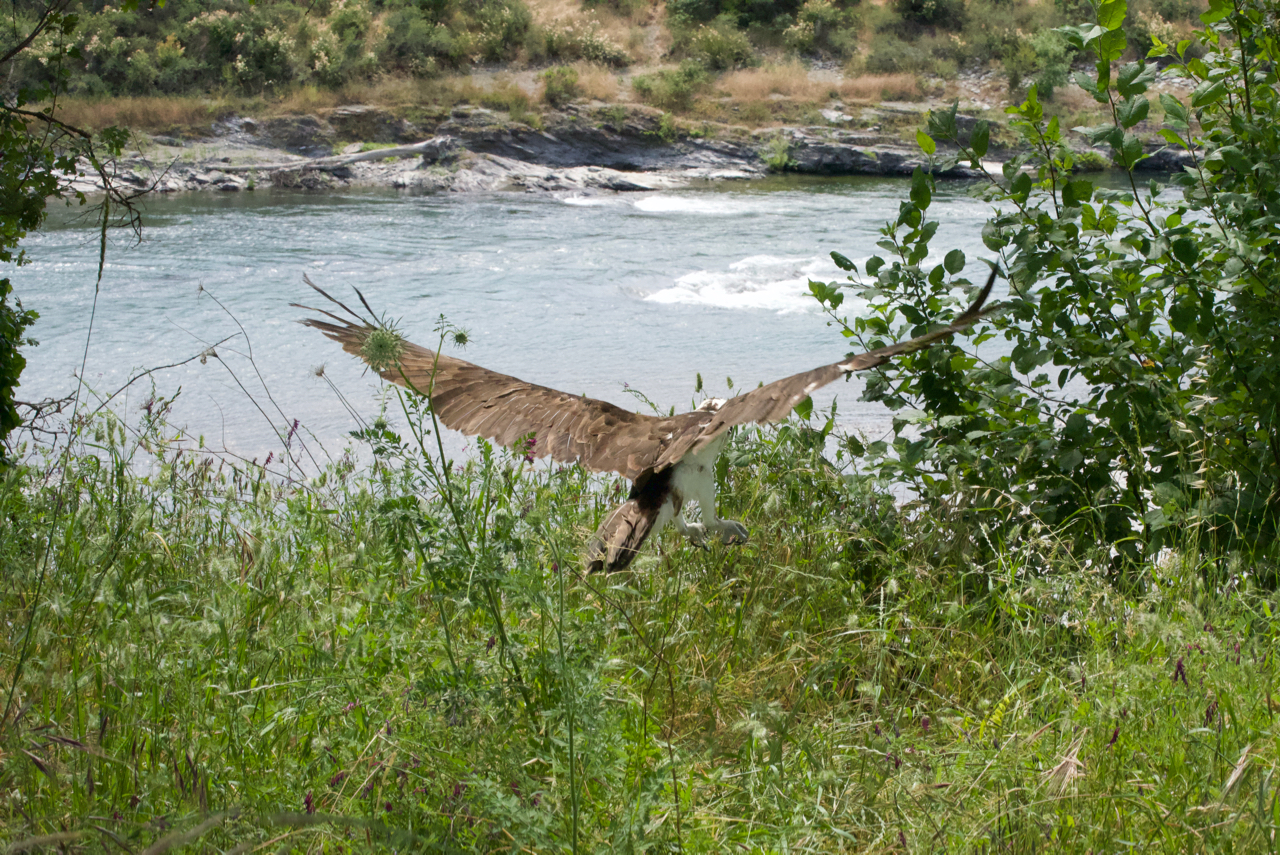 Into the sky!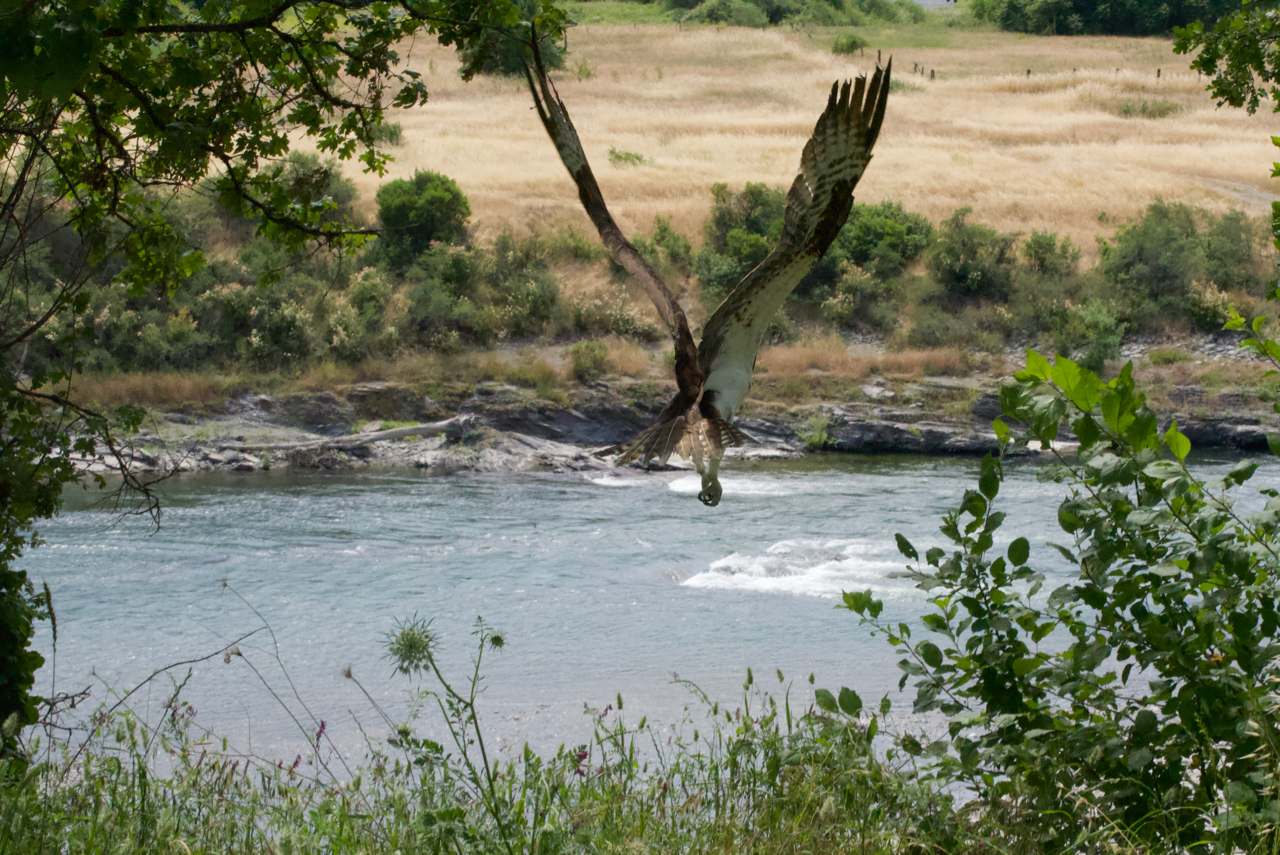 And away!
---
From the mountians to the sea in the course of the day: Early in May we admitted two juvenile Brown Pelicans. Fearing that this might be the beginning of another bad year like we saw in 2011 and 2012 with these iconic West Coast birds, we ramped up our readiness. However, unlike the rest of the Californian coast, we thankfully did not see a high mortality rate among juvenile Pelicans in our region.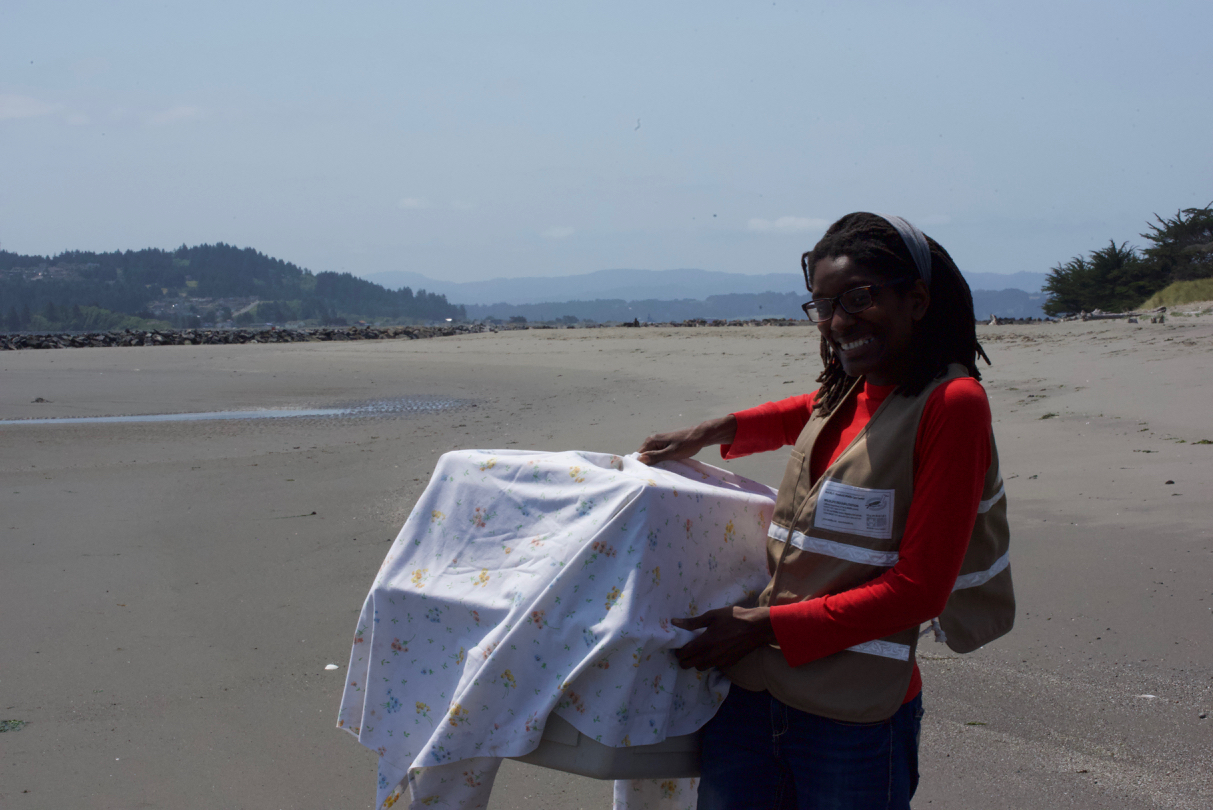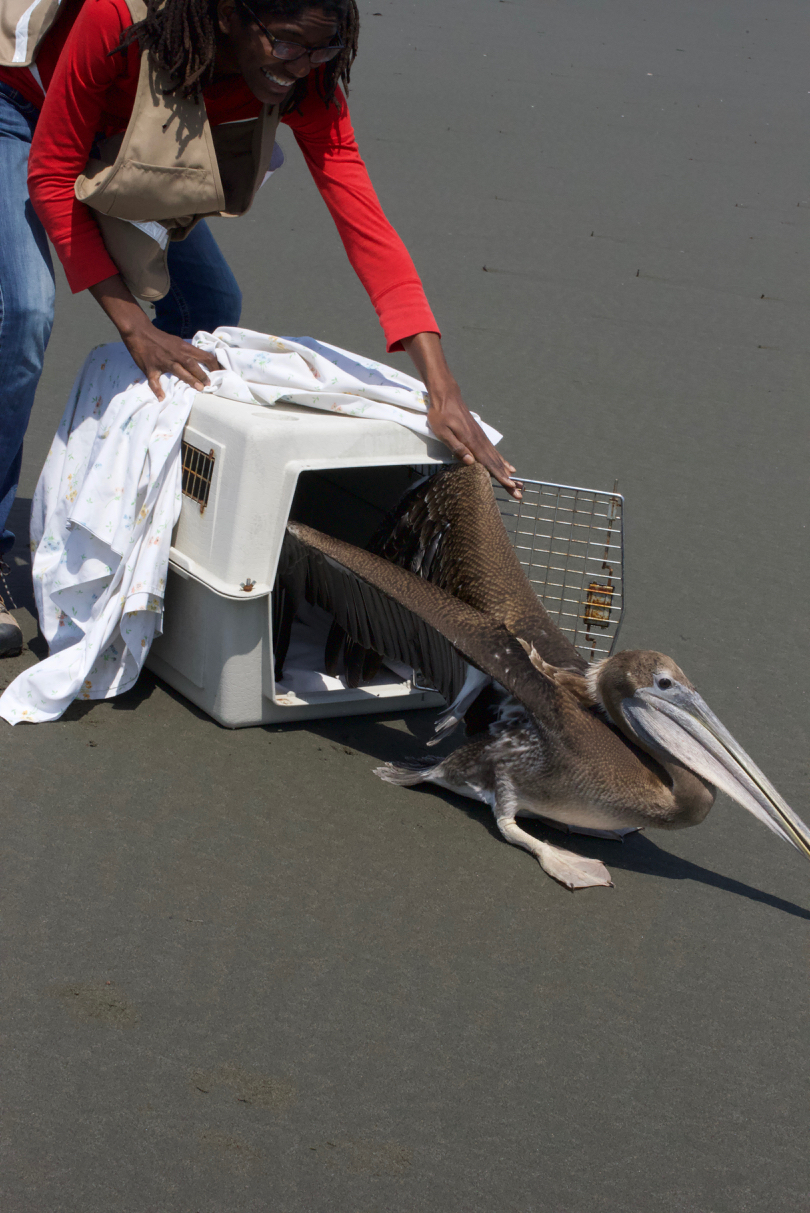 After a long recovery, the door to wild freedom is opened!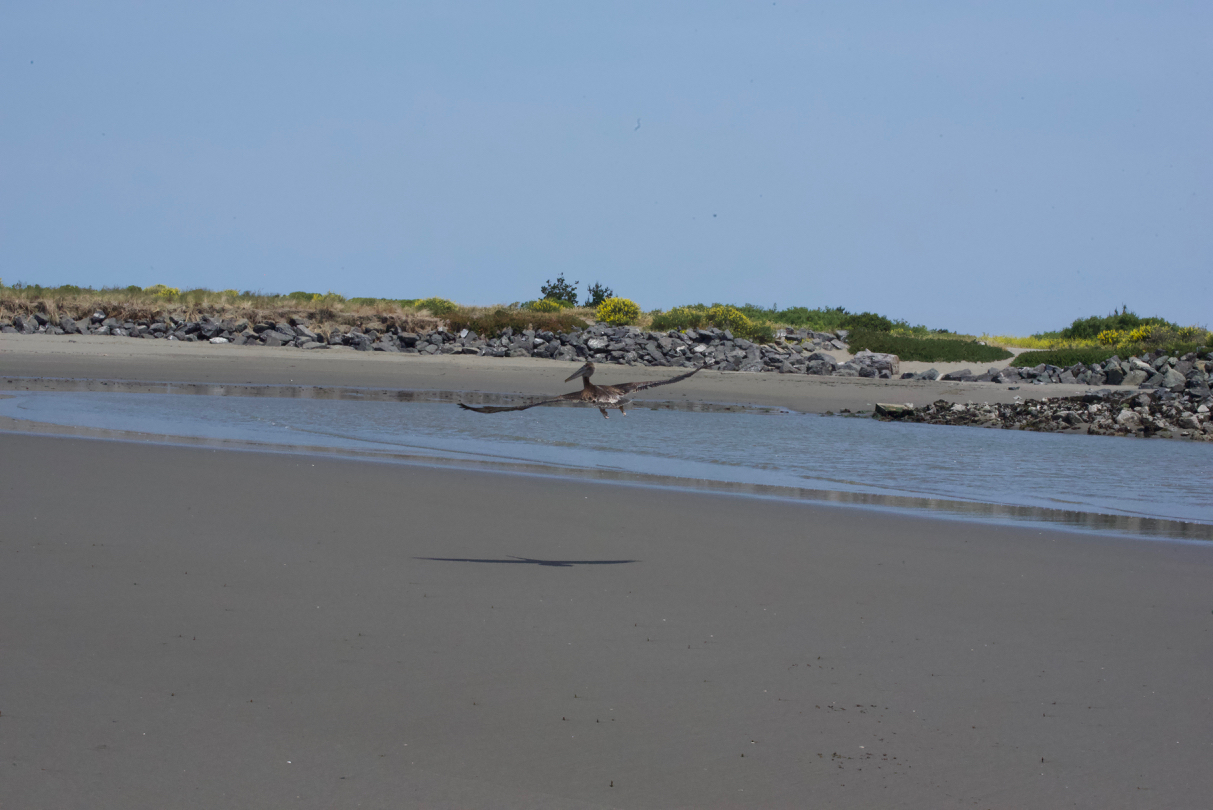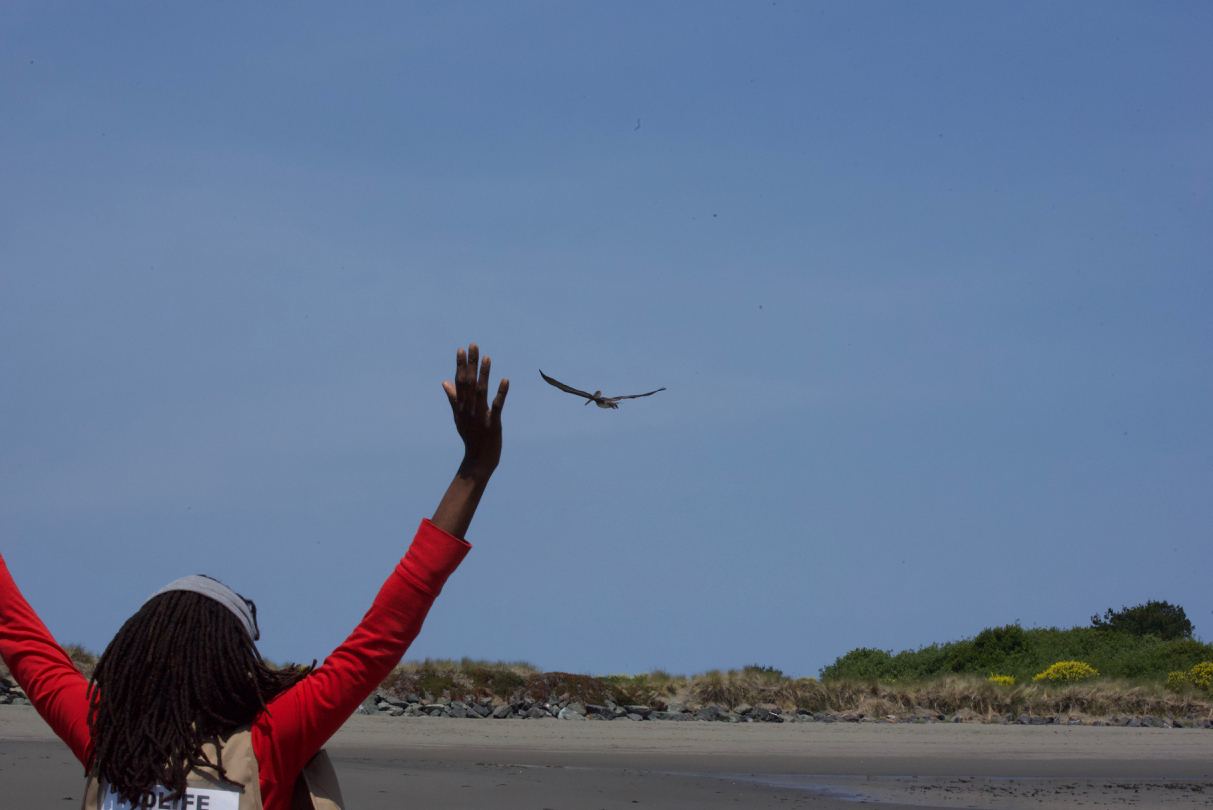 Some part of us always soars with our patient.
---
In the last 7 months we've treated 18 Barn Owls at HWCC/bax, including these two young ruffians! We'd already been caring for the larger of these two nestling Barn Owl chicks when the the smaller one came to us from Lost Coast. As it turns our he'd fallen from a nest box that HWCC had installed nearly 20 years before! The young owlet was in good health so we prepared to return him to his nest when we realized that the family he was going back to would do a much better job raising his older hospital buddy. So we sent both young owls back to the barn by the edge of the sea.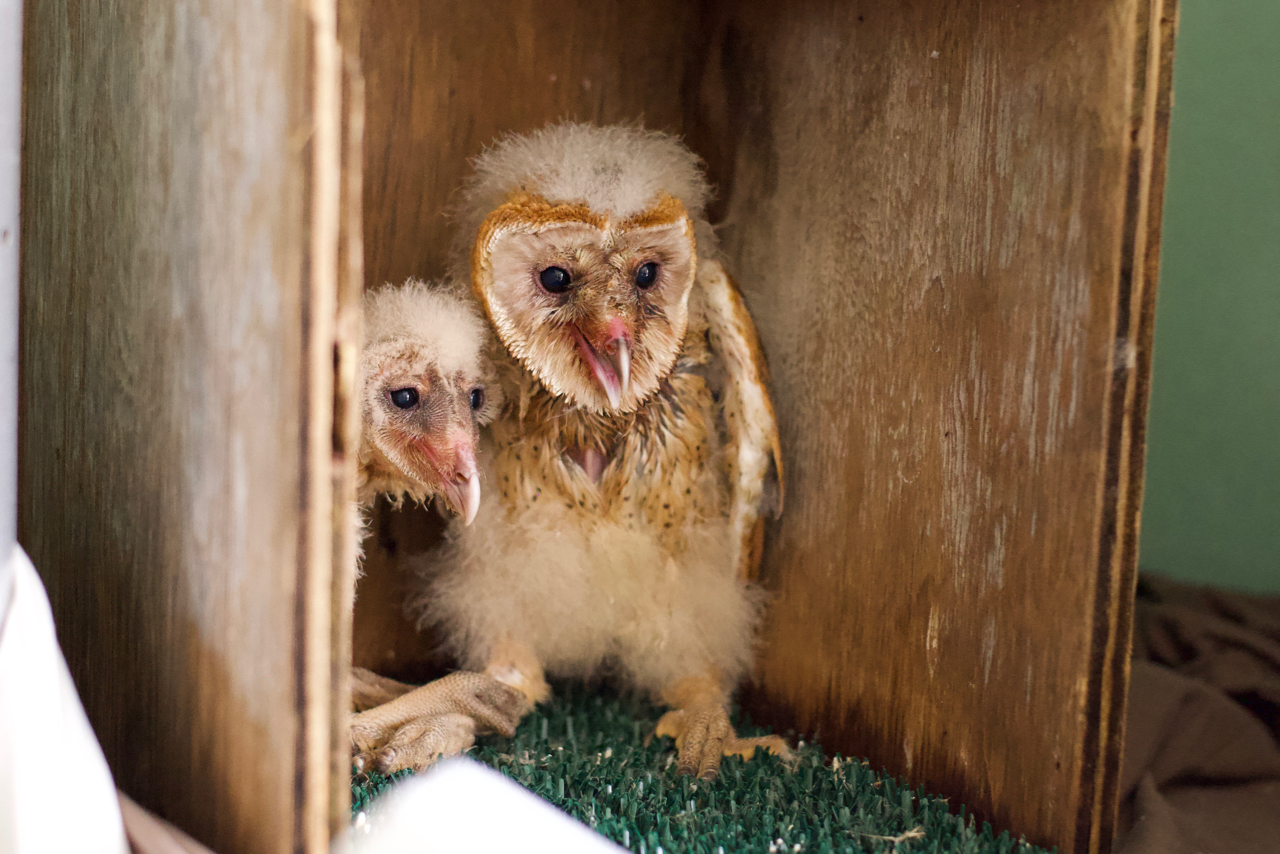 It was amazing how quickly the larger owlet accepted and formed an alliance with his new roommate after the smaller guy was admitted.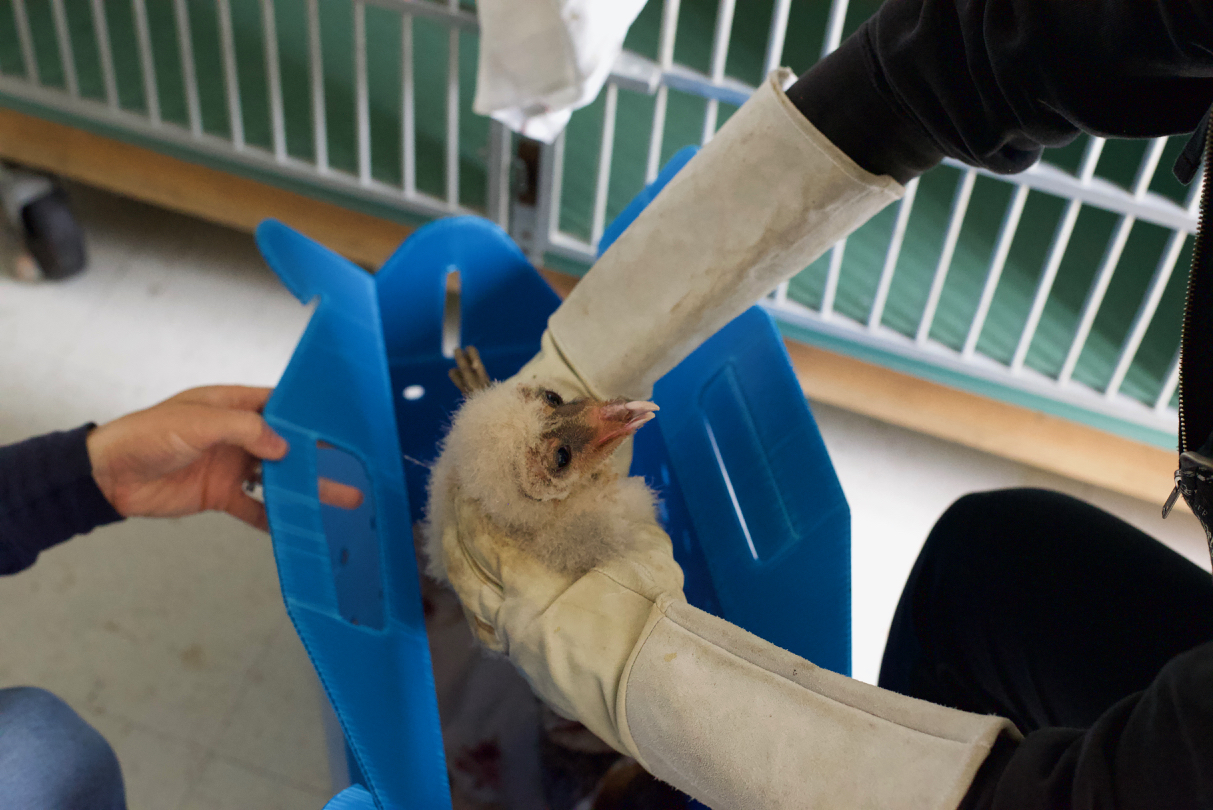 Boxing the young owls up for travel. Transport of wild animals is fraught with difficulties. We're as cautious as we can be…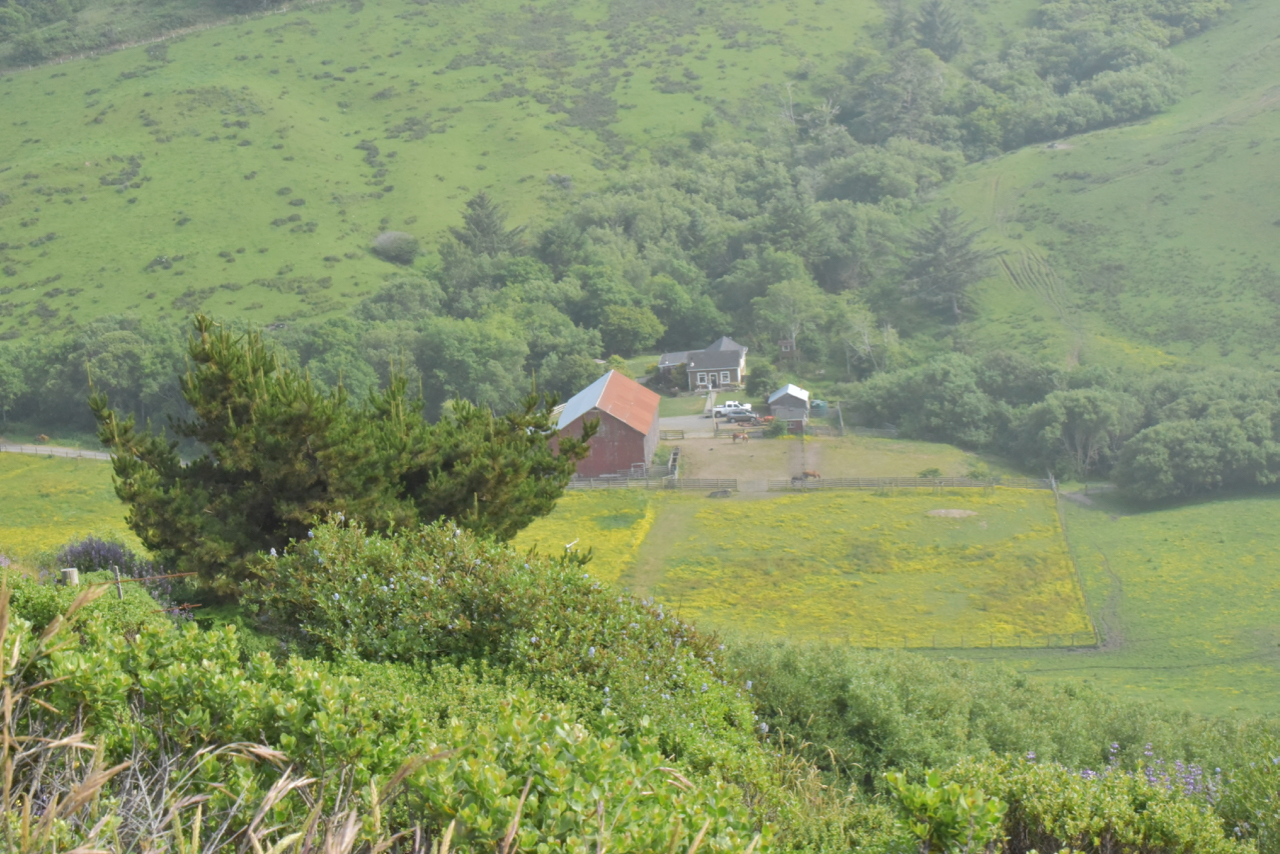 As close to paradise as some will ever get, a small farm by the edge of the North Pacific Ocean. Our two Bran Owl patients will learn to fly here…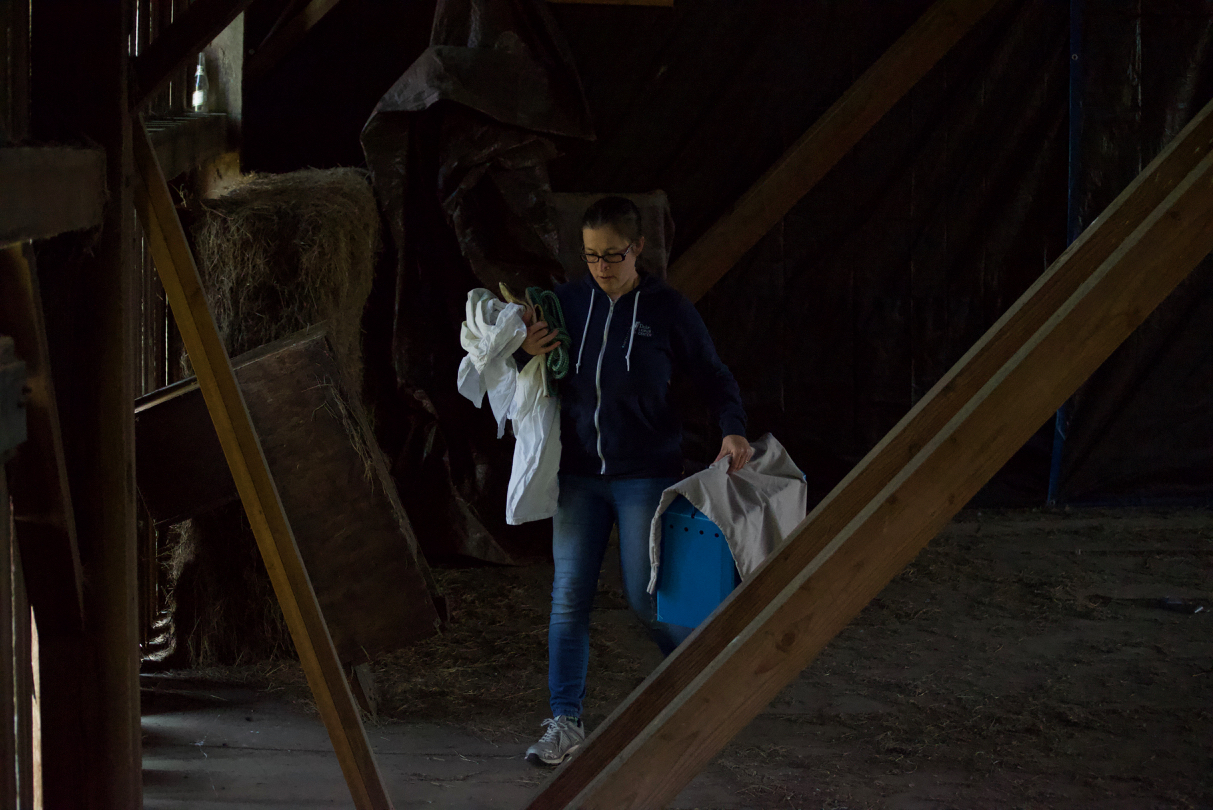 HWCC/bax volunteer coordinator, Ruth Mock, brings the owls and supplies to the scene of the reunite.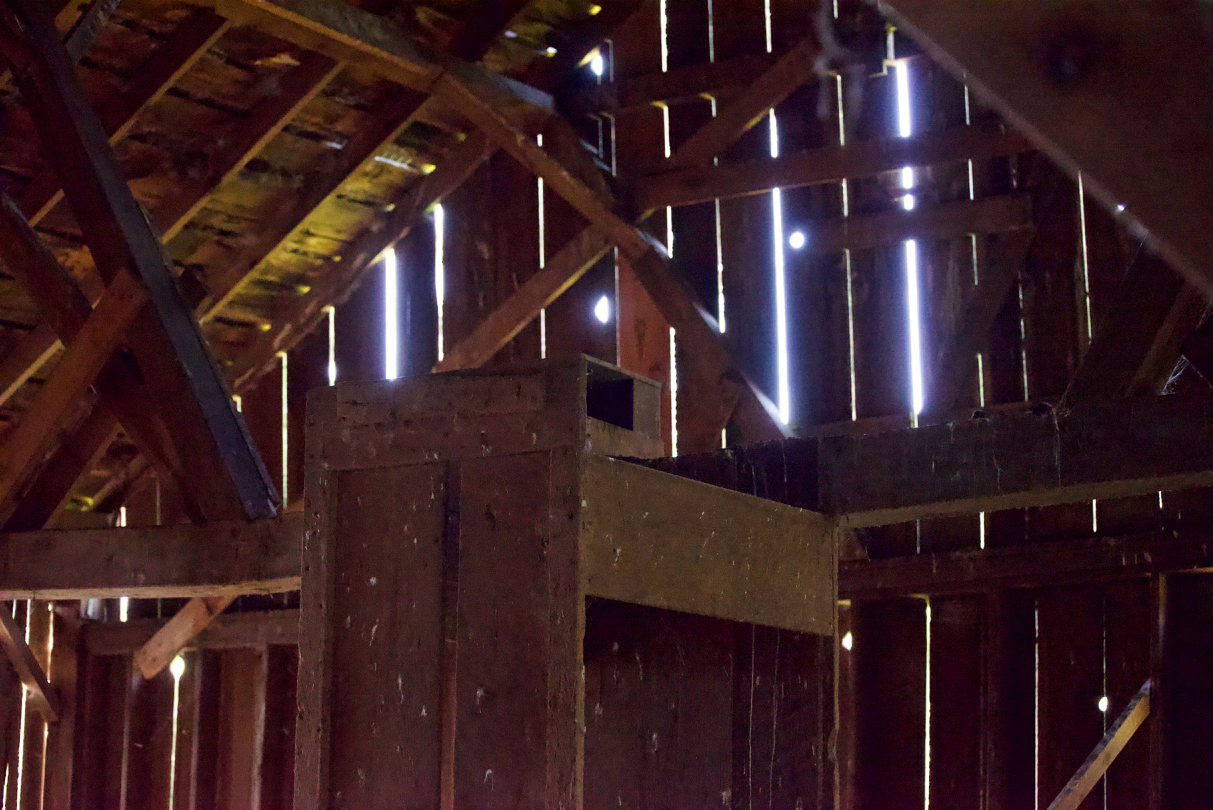 The active nest holds other small owls. Soon they will all be fledged into the great wide open.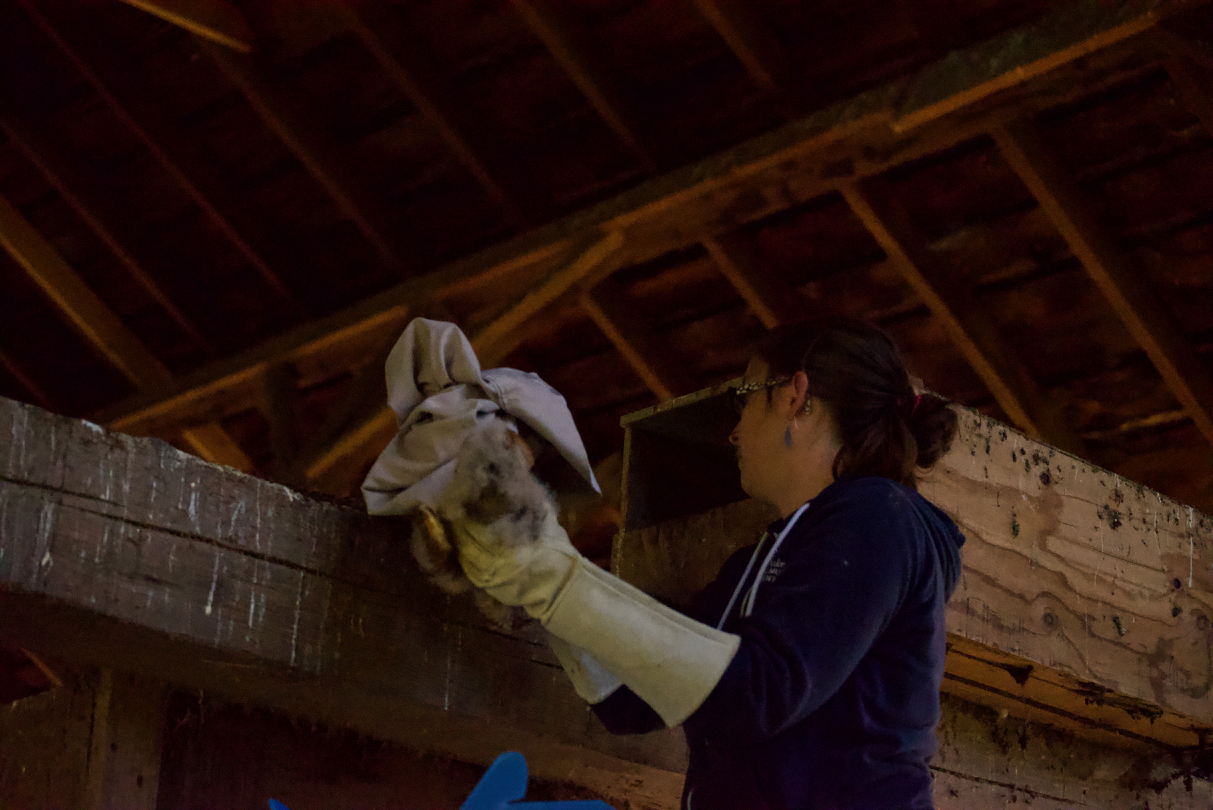 Ruth places the birds back in the box…
---
Storm Petrels, tiny seabirds barely larger than a Robin, are frequent visitors to our region.  This small cousin of the Albatross, was found in a gas station parking lot in Crescent City after a foggy night. It's likely the bird was disoriented in the fog and landed on wet pavement mistaking it for the nearby ocean or harbor.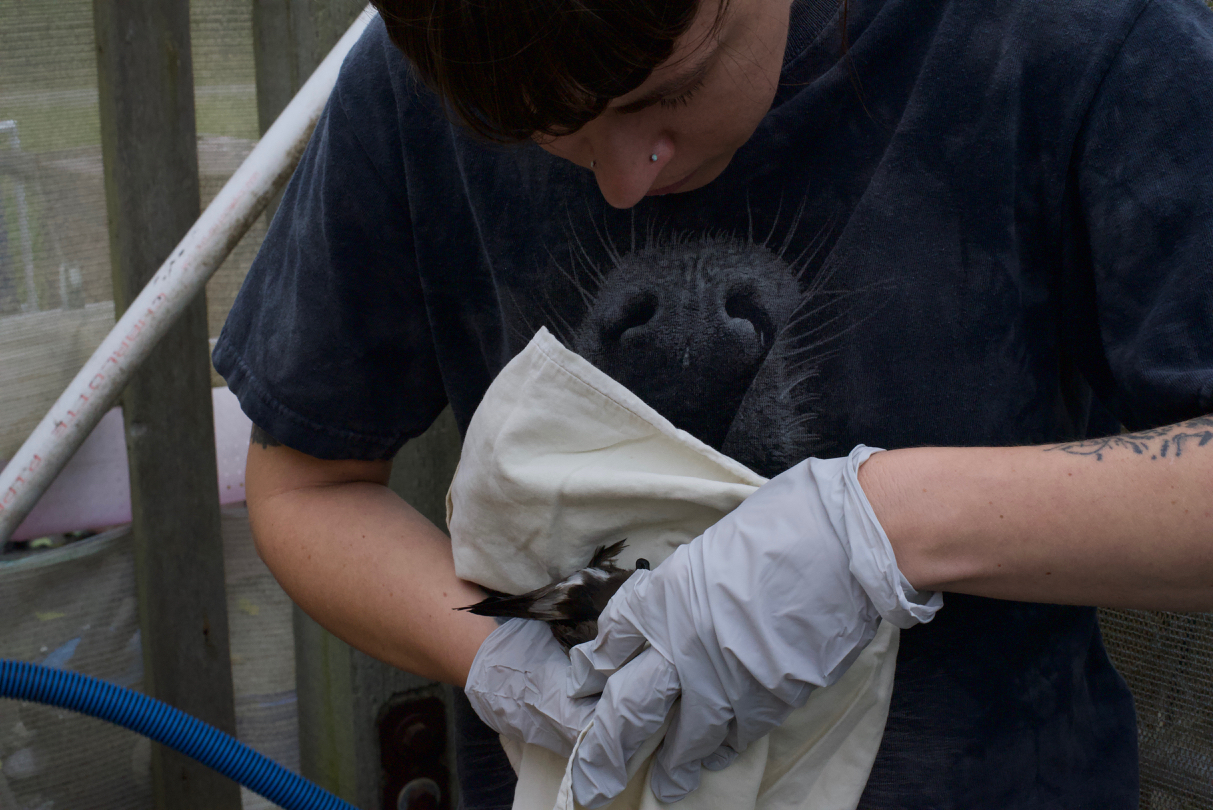 Checking the feather condition of the small seabird after 2 days in our 1000 liter salt pool.
Cleared for release!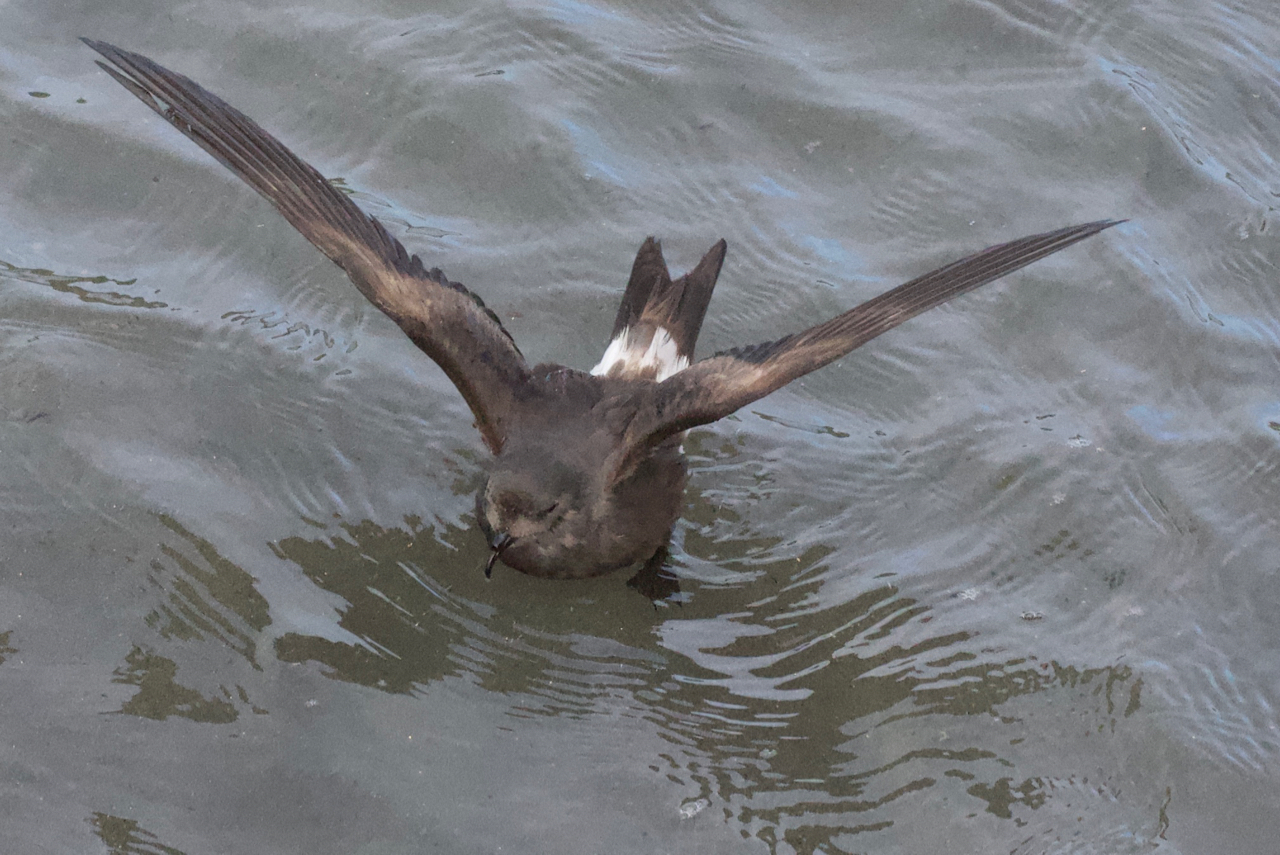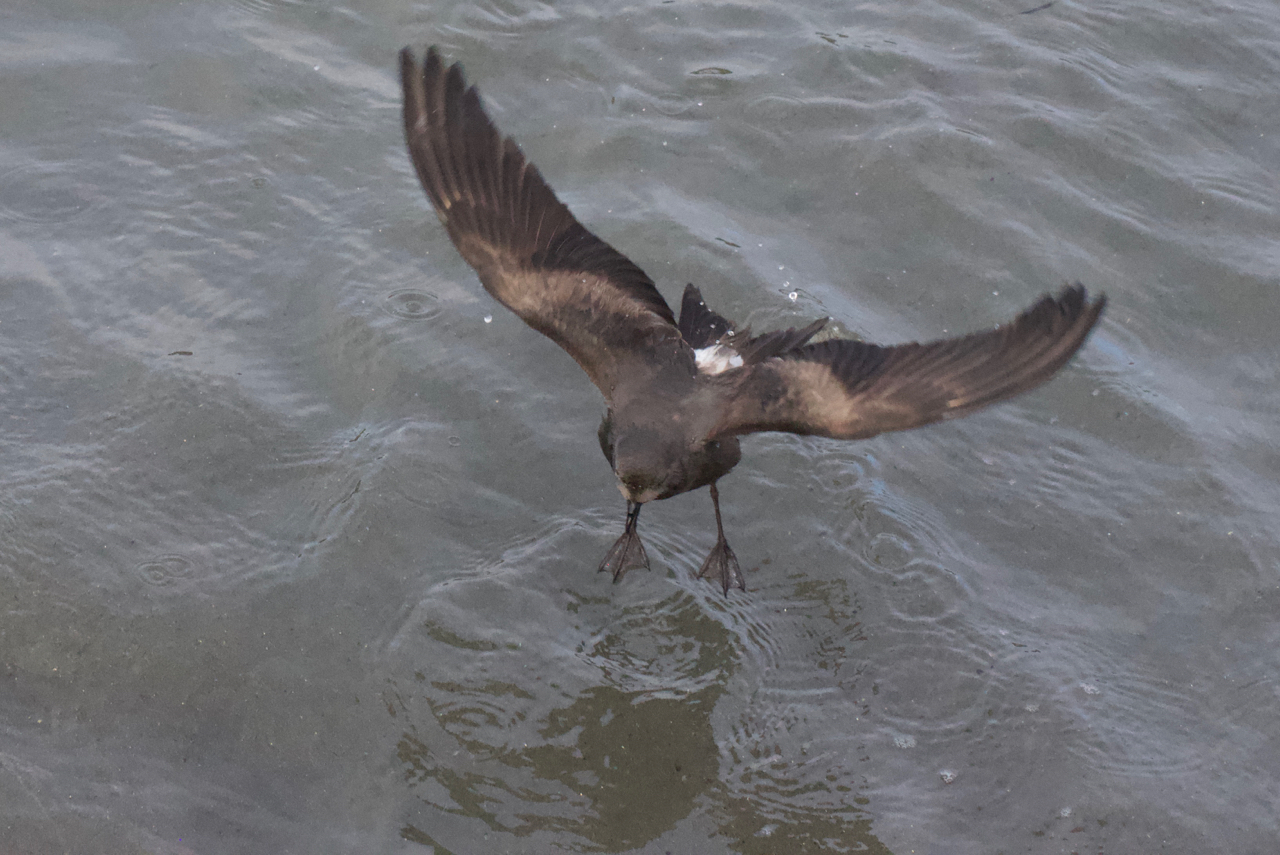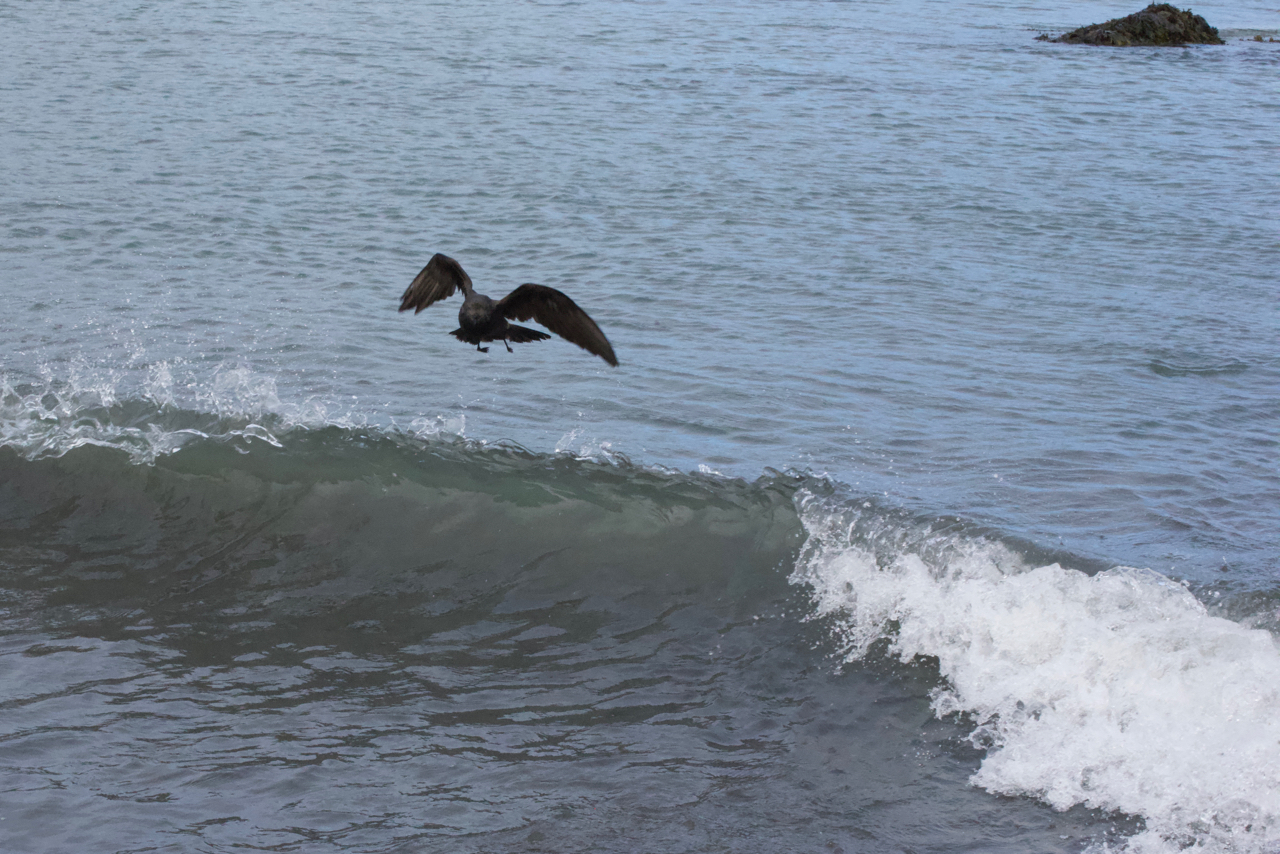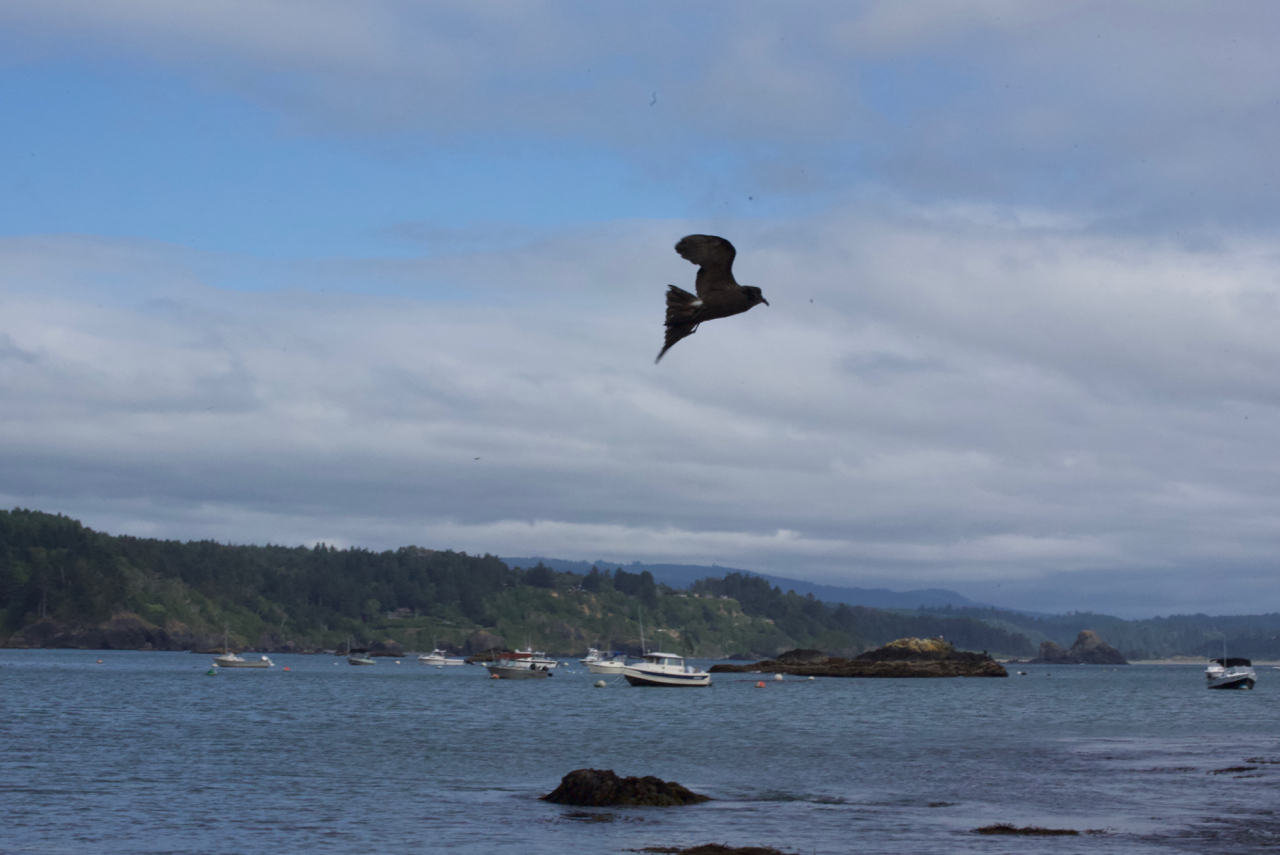 Another ocean voyager leaves the safe harbor for destiny!
---
As the season proceeds we'll be asking for your support regularly. The 1200 wild animals who we admit for care each year, as well as the thousands of others who we help over the phone, wouldn't be heard at all without you and your generous support. Please, donate today! Thank you!


all photos: Laura Corsiglia/ bird ally x