We call it Tuesday. And who knows what the day will bring – before noon and we've already admitted five patients. Late November 2017 and Humboldt Wildlife Care Center has treated more animals in the regular course of our year than ever before. This winter we've cared for a steady stream of patients – from Western Grebes to Western Screech-owls – each caught in some terrible snare of civilization; smashed by cars, starved by a sea drowning in industrial refuse.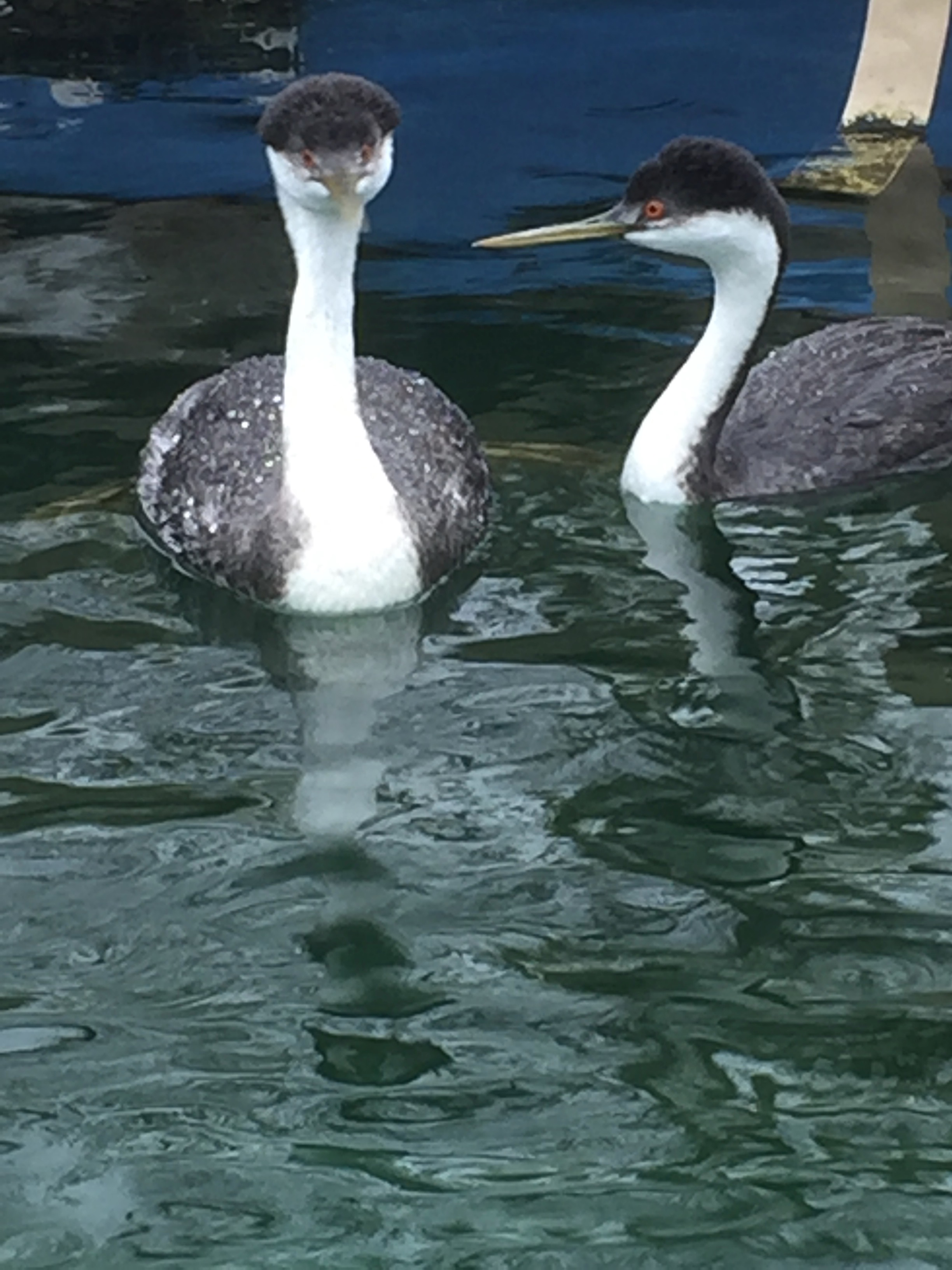 Two of our five Western Grebe patients recover from starvation on our seabird pool.


A Pacific Loon who landed in a puddle in a parking lot floats in privacy moments before her release evaluation.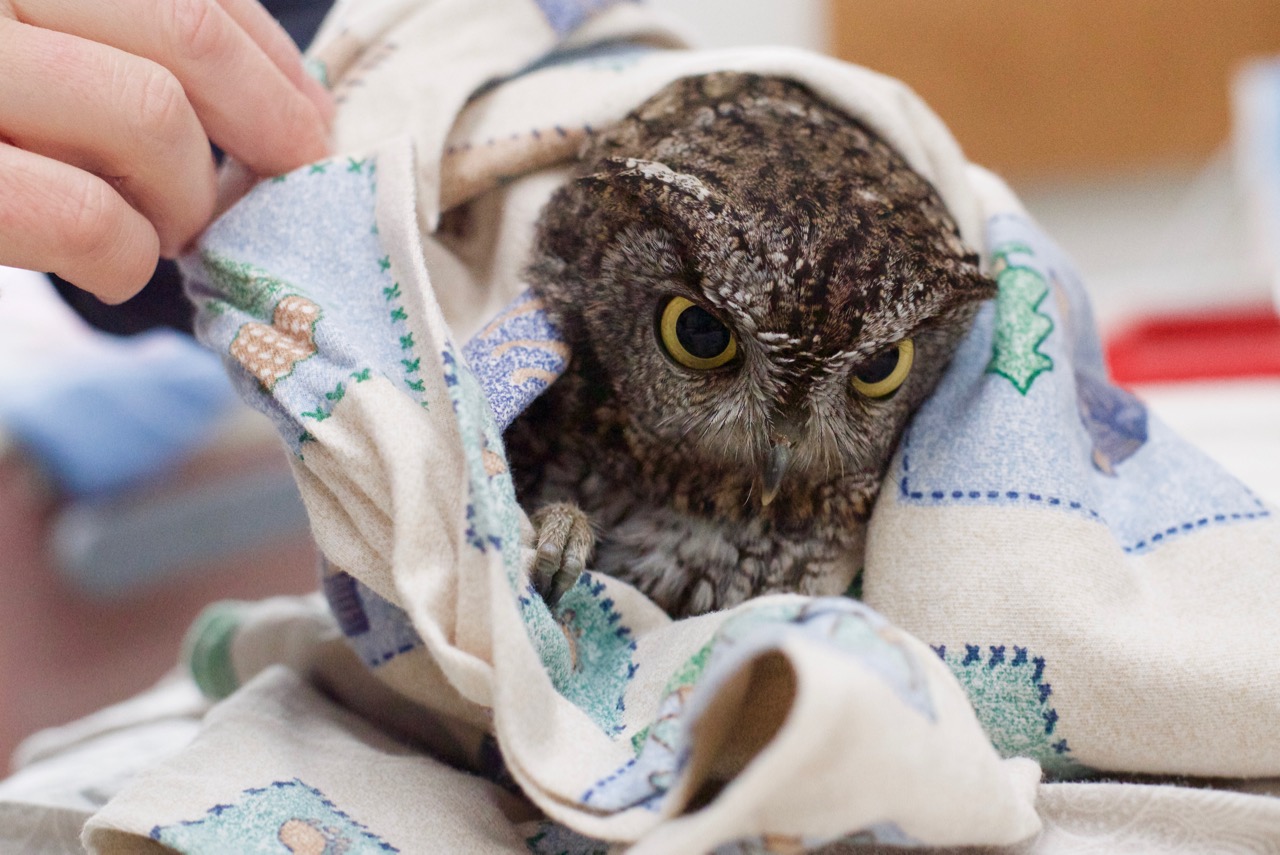 One of the 11 Western Screech-owls that HWCC treated in November 2017. Early Autumns evenings and rush hour traffic are a terrible ix for nocturnal hunters!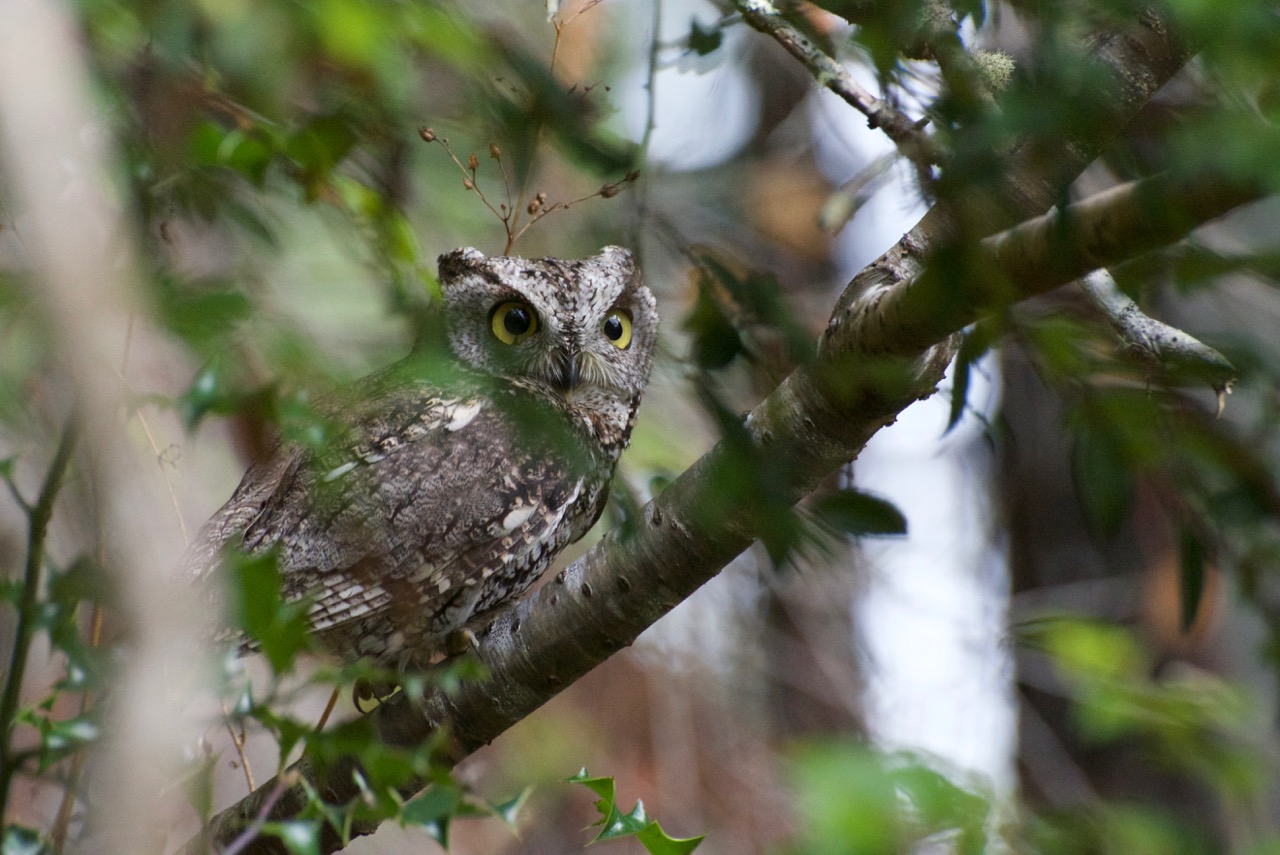 Moments after release, this Western Screech-owl pauses to survey his second chance – a second chance your support provided.
---
As 2017 comes to its end, we thank you for all the support you've given – the difference your generosity has made for our wild neighbors is measurable – in patients we've treated, in wildlife conflicts we've resolved, in lives we've touched both human and wild – and it is also without number – your support reaches into the mysterious heart of our true wild life on Earth. Thank you for helping us get it done.


.