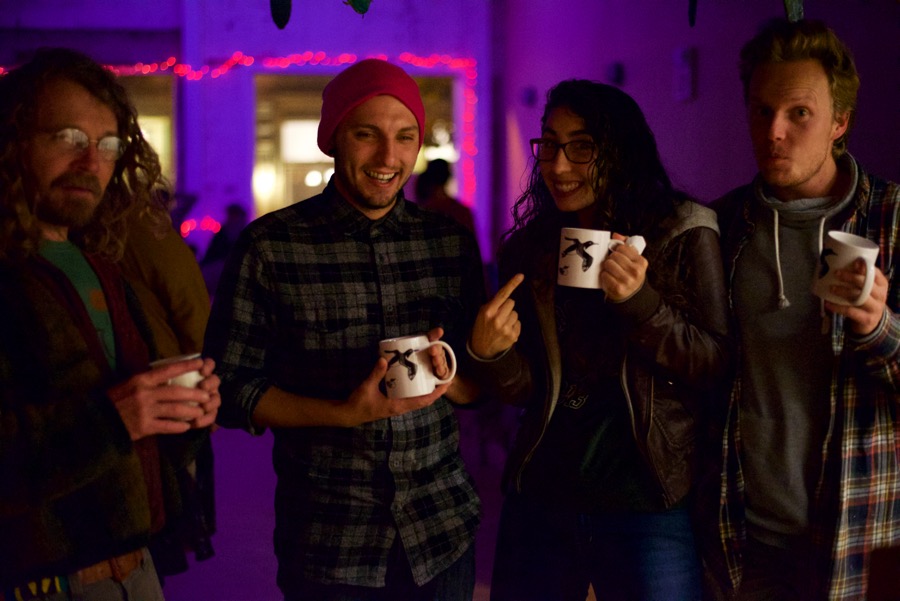 Last Saturday we held our 4th Annual Rent Party and Volunteer Appreciation show! 2016 was a tough year and without our volunteer staff we would not have been able to provide direct care to over 1o00 wild neighbors as well as consult on thousands of more cases resulting in humane conflict resolution between the wild and society.
Volunteers for Humboldt Wildlife Care Center work long hours doing many thankless tasks (Thank You!). Over the course of our year we treat some of the most dignified and respected beings in a universe of beings, from Fox Sparrows to Grey Foxes, from Wigeons to Pigeons, yet the daily tasks remain largely focused on food and its aftermath – dishes, laundry and cleaning up poop!
And all of this very earthy work is balanced on the other side by the joys and sorrows that are as integral and as natural a part of helping injured and orphaned wild animals as nutrition, wound treatment, and proper housing. Volunteer wildlife rehabilitators become well-versed in them all. Each year we celebrate the dedication, the strength and the generosity of our volunteer staff. And we invite the public to join us. Not only did we give our volunteers a great night, but with your help we raised over $200!
This year's Volunteer Appreciation show was special in that we were able to hold our event in a  new performance/art space in Old Town Eureka, Synapsis Nova, directed by longtime performer, dancer, producer, poor person's advocate, artist of many disciplines, and all around huge supporter of Bird Ally X and Humboldt Wildlife Care Center, Leslie Castellano.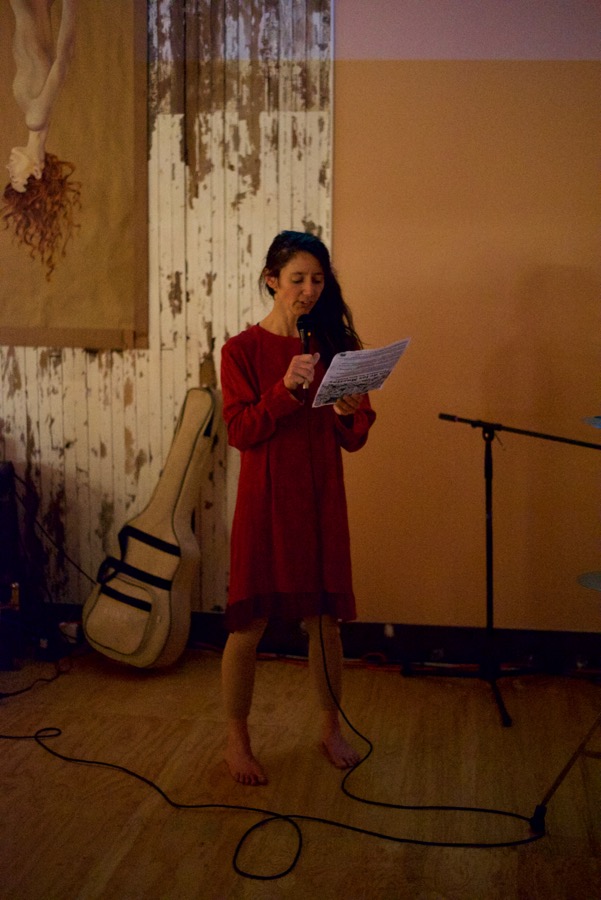 Each year Leslie helps us put this show on, and we are very grateful for her generosity and general just being a fantastic person!
---
We had a terrific show, opened by past BAX intern and current biologist working on watershed restoration, Lauryl McFarland, who performed a delightful and poignant song accompanying herself on ukele.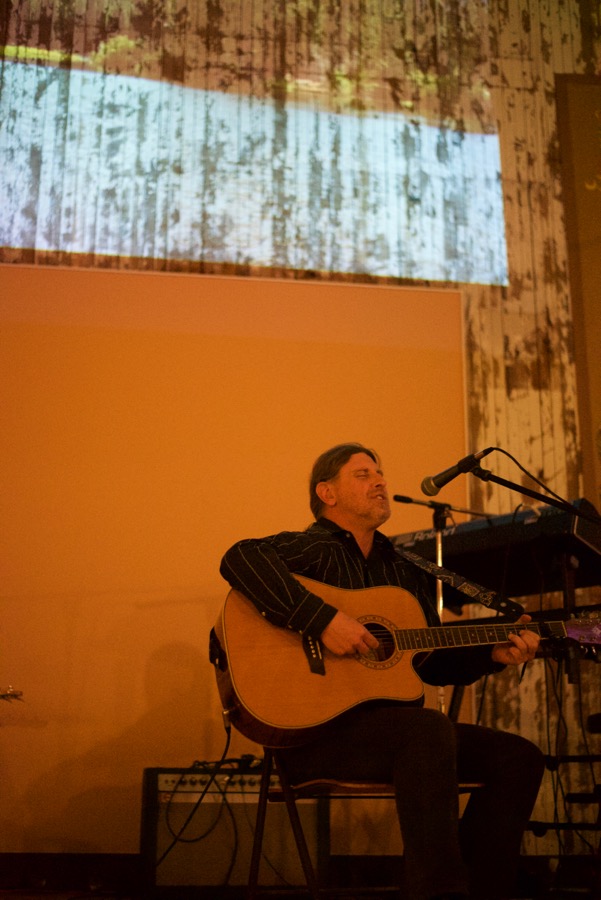 EPIC forest advocate, Rob DiPerna performed a few songs! Rob has a fantastic voice and a real love for music's capacity to engage the issues of our times! Rob has performed at our show 3 years in a row now! Thank you Rob!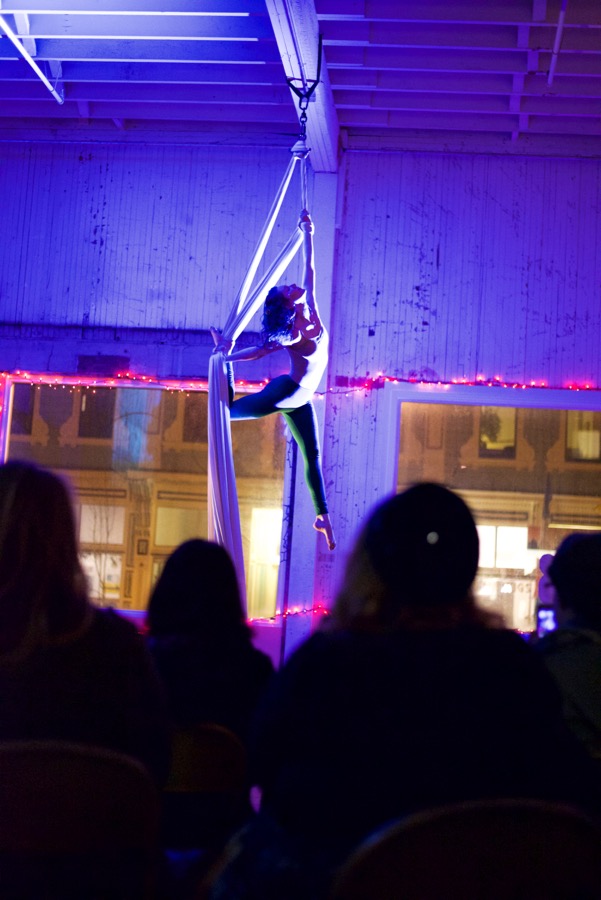 Aerial Dancer Jessica Rubin takes to the skies!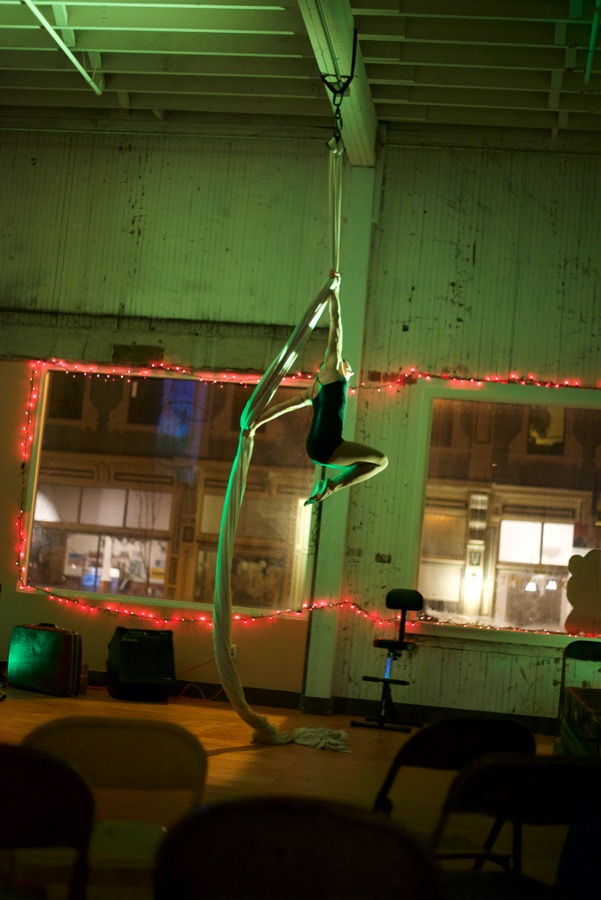 Leslie Castellano in flight!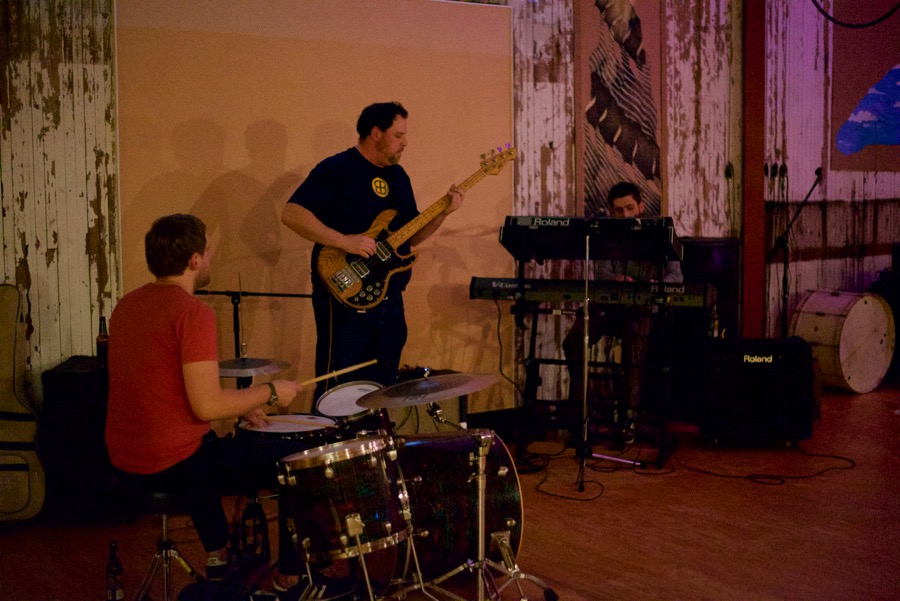 The Neighbors – King Crimson and Jonathan Richman blast into a furious exploration of Thelonious Monk's approach to composition. (not kidding! wow!)
Local improvisational orchestra, Medicine Baul, also played, but no photographs exist! Nonetheless, Medicine Baul has played all four years at our annual Rent Party/Volunteer Appreciation Show and we appreciate them, their support and the crazy ways in which they bring music to life! If you haven't been to a show, go to the next one that comes! Seriously! They're awesome!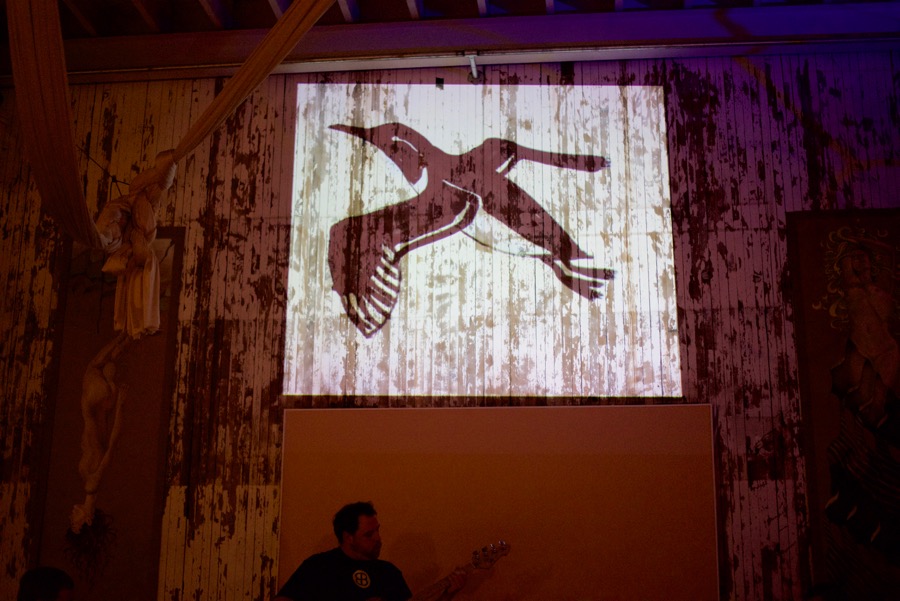 Flying above us all – our mission.
---
Thank you to Synapsis Nova, Ramone's Bakery, Wildberries Marketplace, and Moonstone Crossing Winery for supporting this event and our work, and helping us thank our volunteers!
And to our volunteers of 2016:  Without you we don't even exist! Thank you! We look forward to more work, more sorrows, more learning and more joys in 2017!