Wild baby season has begun in earnest in Humboldt County. In the last 5 days the number of animals in care at Humboldt Wildlife Care Center has tripled. And this is only the beginning of the season … While the babies we raise are unquestionably adorable, as a hospital it is a simple fact of life that none of our patients have a happy story that brought them here. From the time of their admission, we strive to improve that story.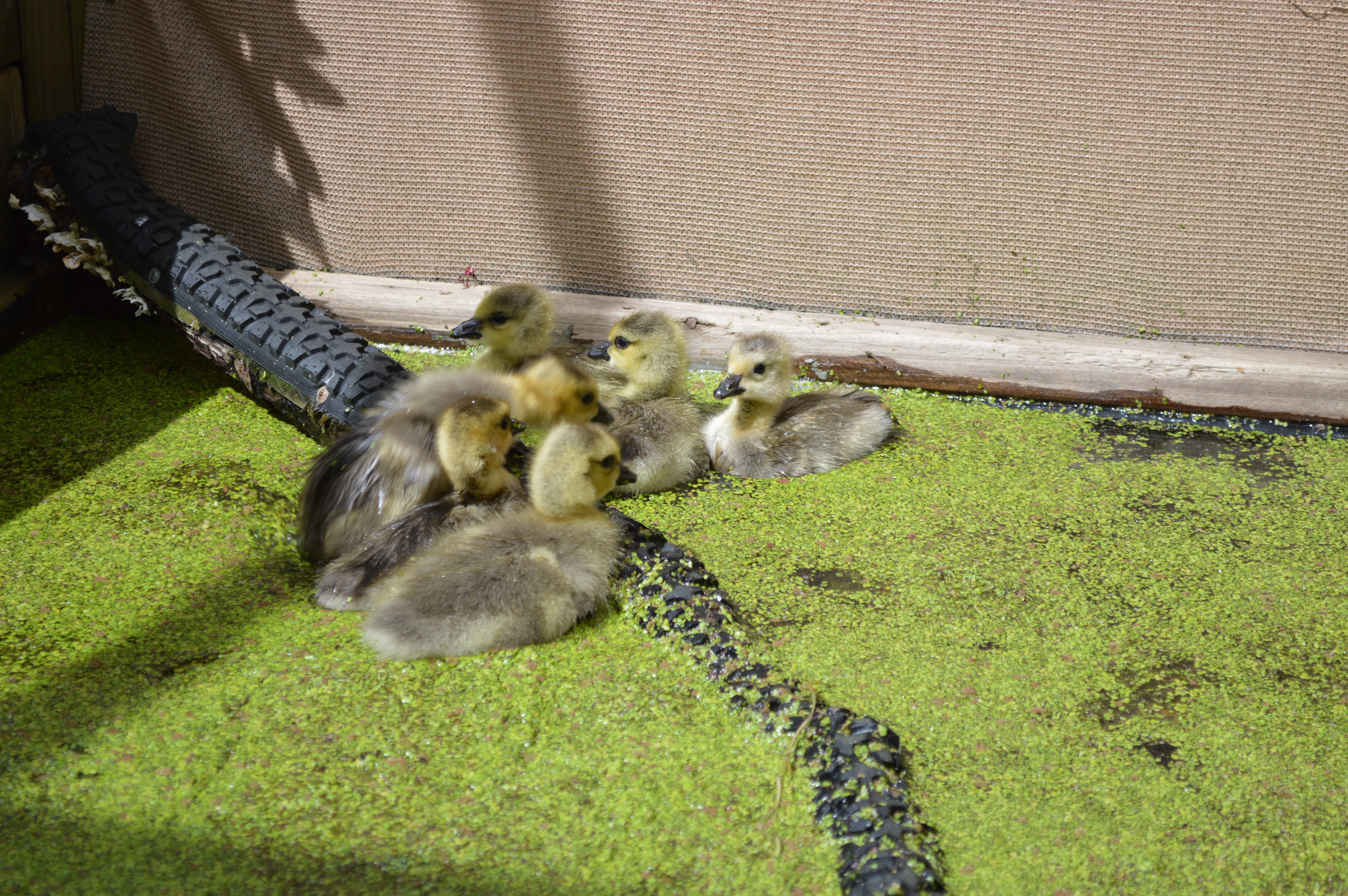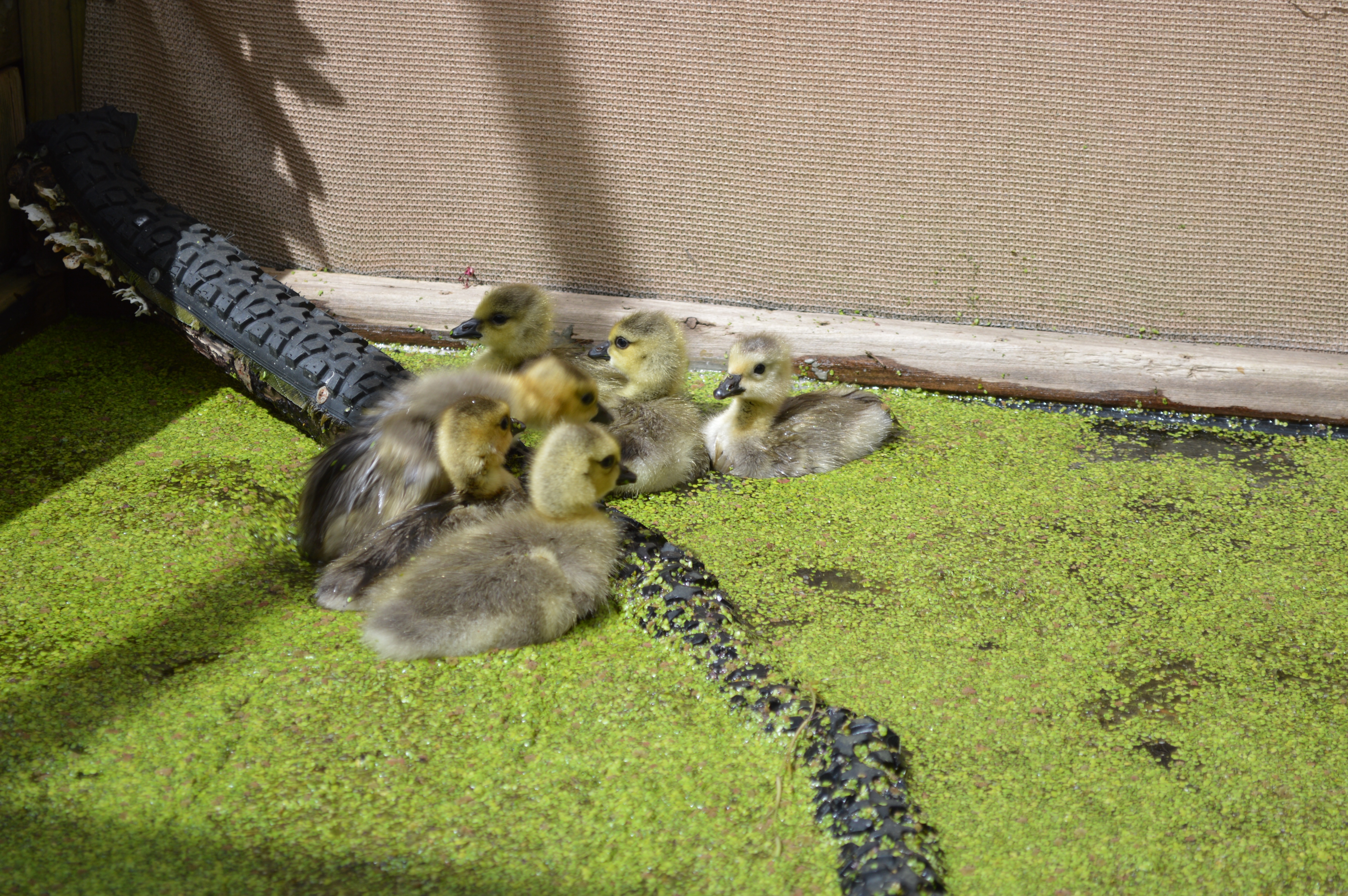 Each of the Canada goslings in our care are orphaned. Three were found between Eureka and Arcata, alone, frantically looking for safety along Jacobs Ave, stranded between the nesting place in the fields on the east side of US 101 and their desired destination on the west side and marshy grasses that ring Humboldt Bay. Each year geese families are killed trying to make this crossing. Two others were found at Moonstone Beach, with another sibling killed, probably by a dog, left lying nearby.
Canada geese are legendary for their devoted parenting. In fact, it is possible to allow another pair of geese adopt orphaned goslings. They will often readily accept the newcomers into their family group as if they were their own. We attempt this whenever possible. While we do have a purpose-built facility for their care and upbringing, a mated pair of adults of the same species are obviously going to be much better surrogate parents.
We also have neonatal (or newborn) opossums in care. These tiny babies haven't opened their eyes yet. Their mother was hit and killed by a car in Garberville, several of her babies died in the collision and three more succumbed to related injuries.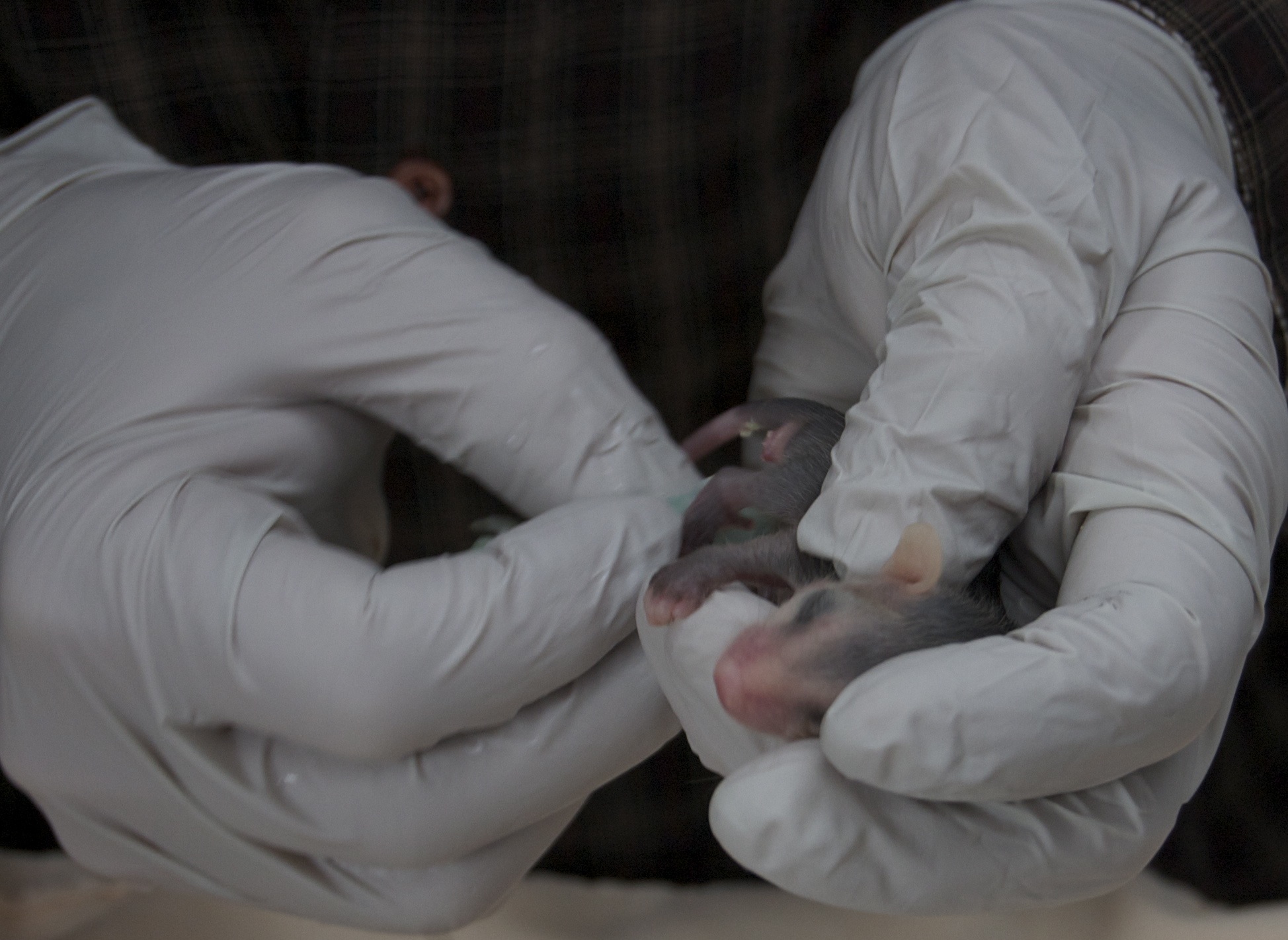 Right now the three little survivors are doing very well. It will take at least 8 weeks before they are old enough to be on their own. Opossums, unlike many mammals their size, have a very short life span, averaging only 1.5 to 2 years in the wild.

In another sad and frustrating case, Friday night we received a call from a veterinary clinic in Eureka. Someone had just accidentally taken down a Song Sparrow nest while cutting limbs on a tree. This is frustrating, of course, because tree limbing shouldn't be done in nesting season for just this reason. But more so, because we have no idea who dropped these hatchlings at the vet, or where they came from. If we knew where the parents are, we could build a false nest for the babies and the Song Sparrow parents would continue to care for them until they were ready to fly. Instead these three babies will be raised by us.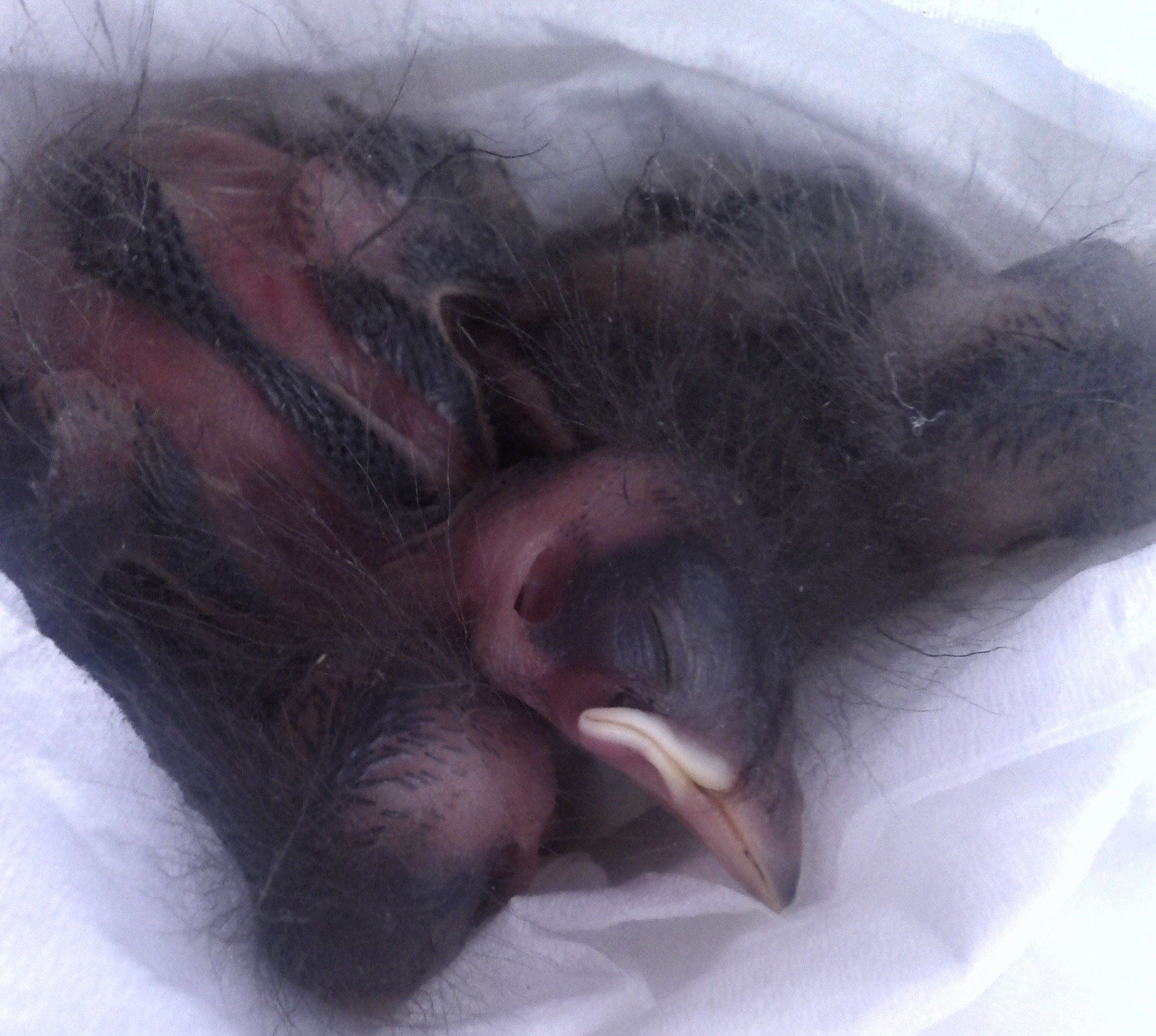 Reuniting wild babies with their parents is the first choice whenever possible. Humboldt Wildlife Care Center offers Humane Exclusion services for situations like this, for raccoon babies under the house, for nests made in chimneys, or whatever wild/human conflict you might experience.
No matter what the situation, please contact us:
822-8839, or
humane-exclusion@birdallyx.net
There's a strong possibility we can help achieve a positive outcome for you and for the wild family.
Your support is what makes our work possible. Without you, we would be unable to care for these babies, and meet the diverse needs of the wide array of native wild animals who live among us. Thank you for your contribution. You rock!