This Western Gull, entangled in fishing line and hooks at Trinidad Pier, was recently in our care (photos and story soon to come). You can help Bird Ally X/Humboldt Wildlife Care Center rescue and provide the necessary care for wild animals, like this gull, who encounter the modern world at its worst.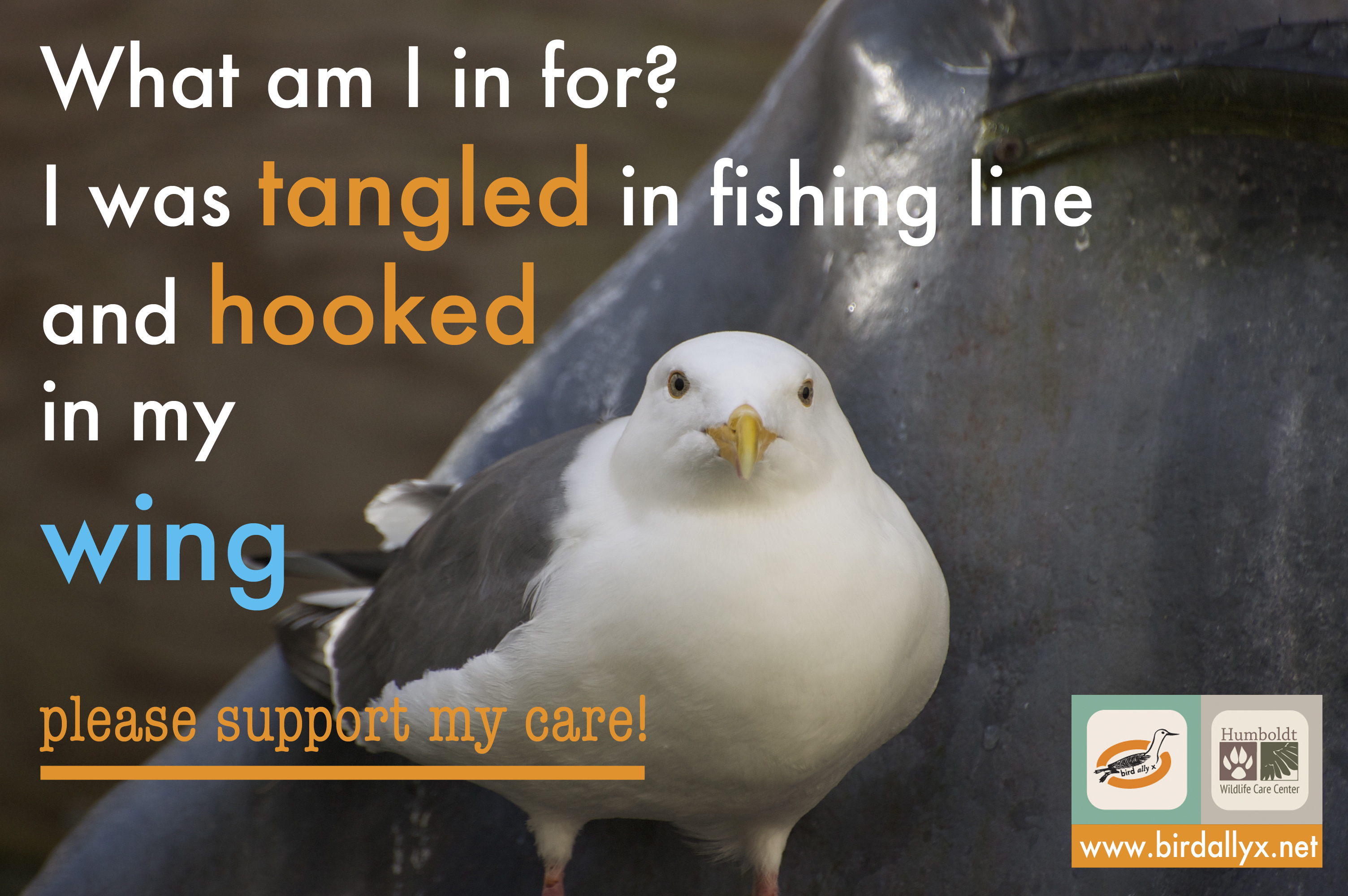 No one wants a fish hook for dinner.
Please contribute. Thank you for being a part of this life-saving work!