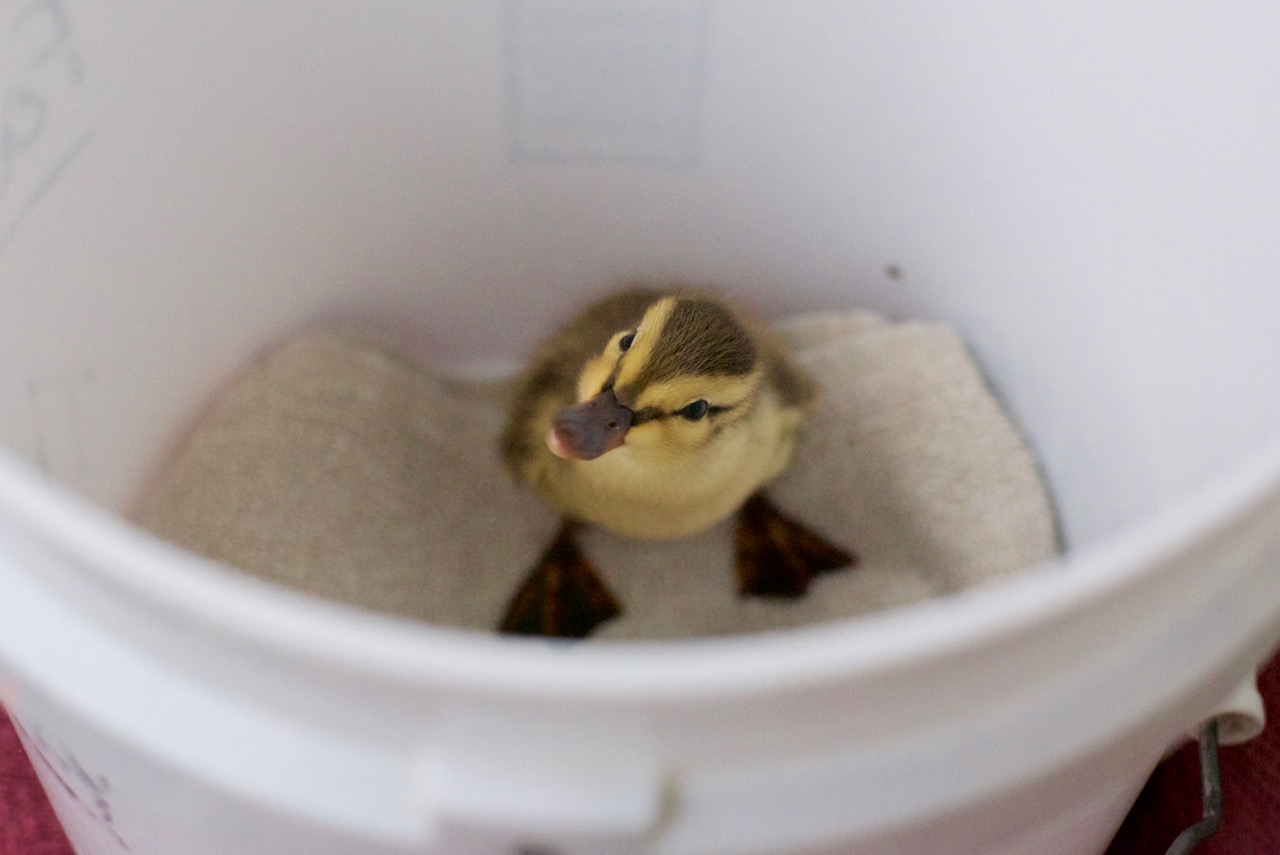 So far in 2017 we have admitted for care nearly two times the number of orphaned Mallards as we did by this date in 2016! And 2016 had been a record year for Mallard babies, in which we also saw a dramatic increase over the previous year's orphaned Mallard caseload!
Mallard chicks are orphaned in any number of ways – most commonly by cars and dogs. A mother Mallard lays her eggs in a hidden nest and when they hatch, she leads her precocial young to water. Along the way the new family must cross roads and backyards, both of which are fraught with danger – cars, dogs, unsupervised kids – the human built world has provided little else but obstacles to our wild neighbors.
Even now, while writing this, a group of Mallards are in the middle of being rescued off US 101 about 20 miles south of our clinic: if their mother can't be located or doesn't return, then those ducklings will come to our facility to be cared for and given appropriate housing for them to learn to be adult ducks.
As of today, we have nearly two dozen orphaned Mallards in care. Each day that passes we might admit another 8 or 9 who've lost their mothers to a car, a dog, or some other calamity. Your support makes our treatment possible.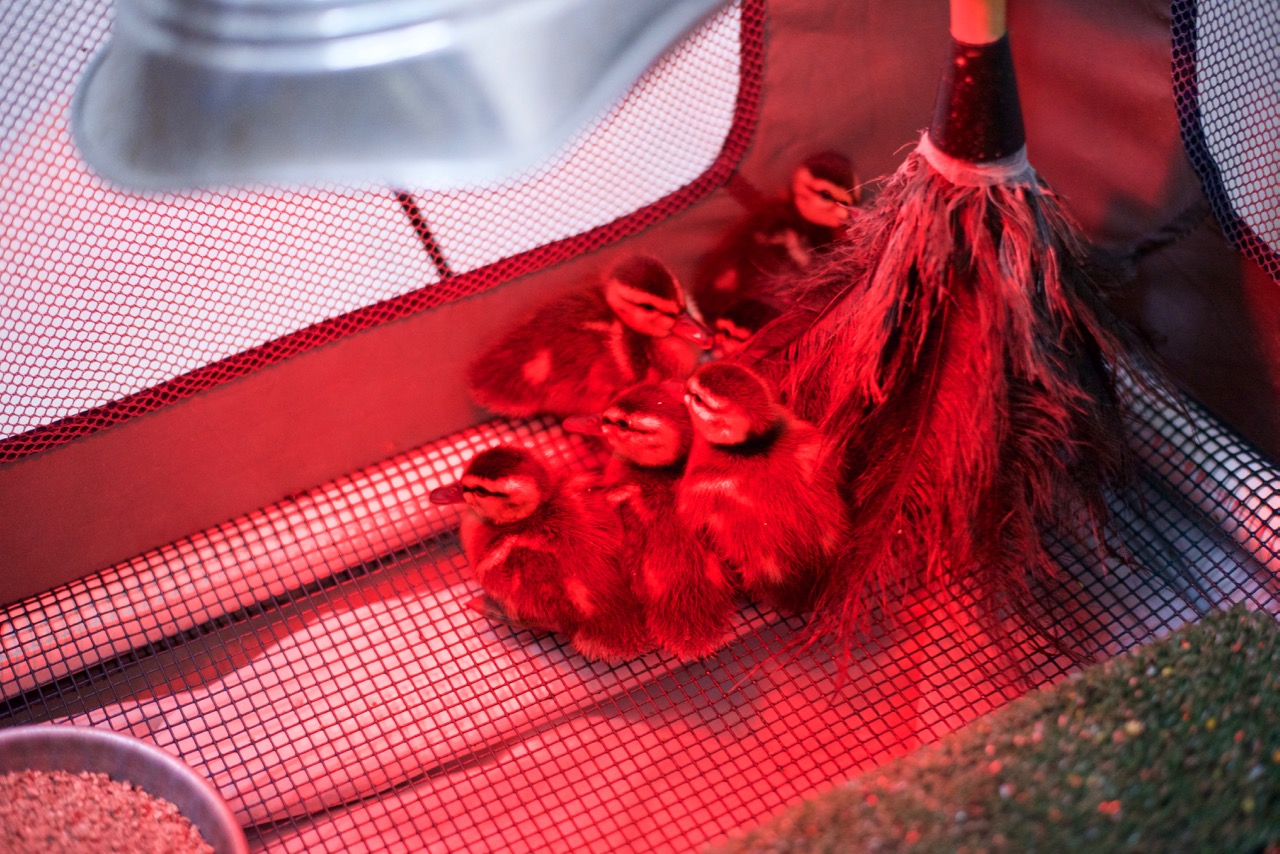 In care at only a few days old, these orphaned Mallards find safety under a heat lamp, huddled together with a feather duster as a comfort against the loss of their mother.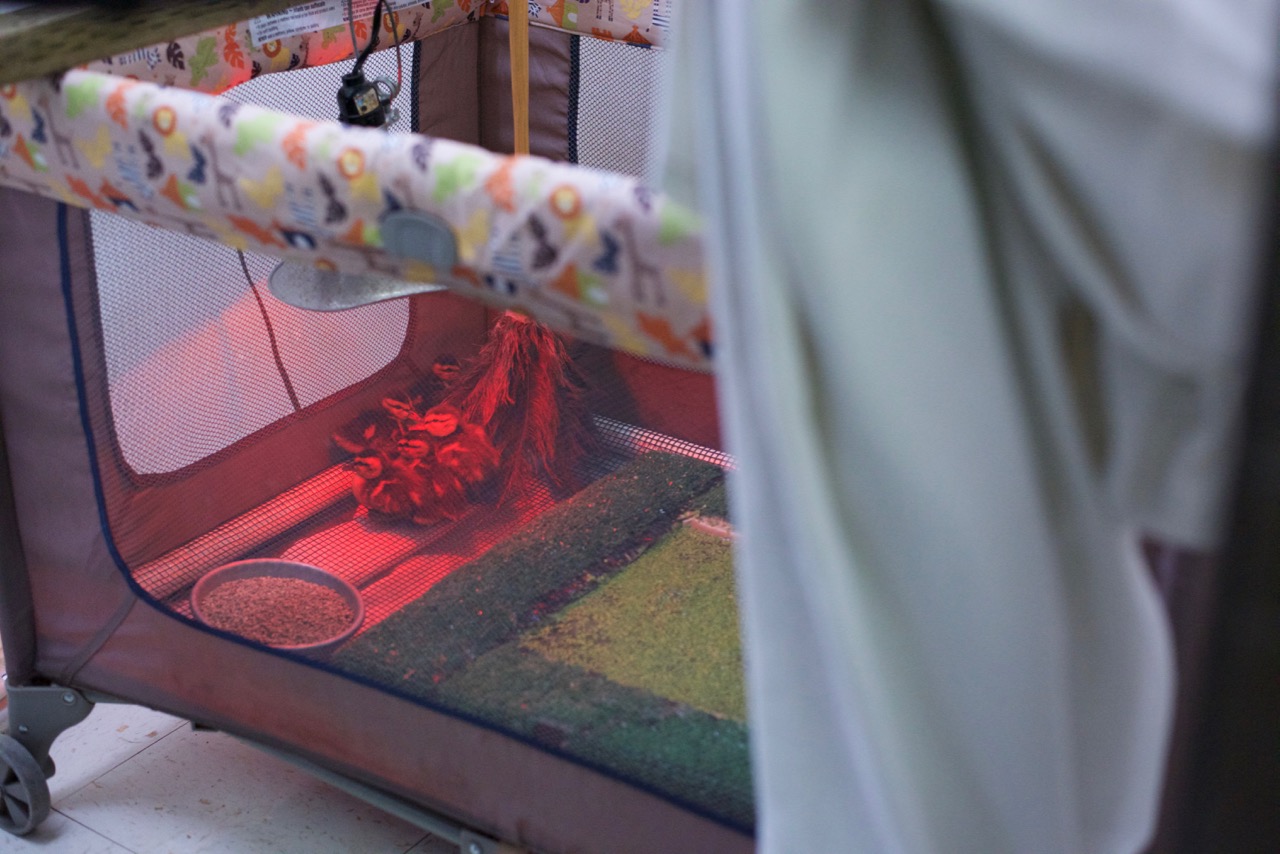 Old playpens are very useful for small animal housing. They work for Mallard orphans exactly as they do for human children – keeping them safe and contained. Of course for ducklings, some crucial additions are needed – such as a small 'pond' filled with the most important diet item we offer – duckweed!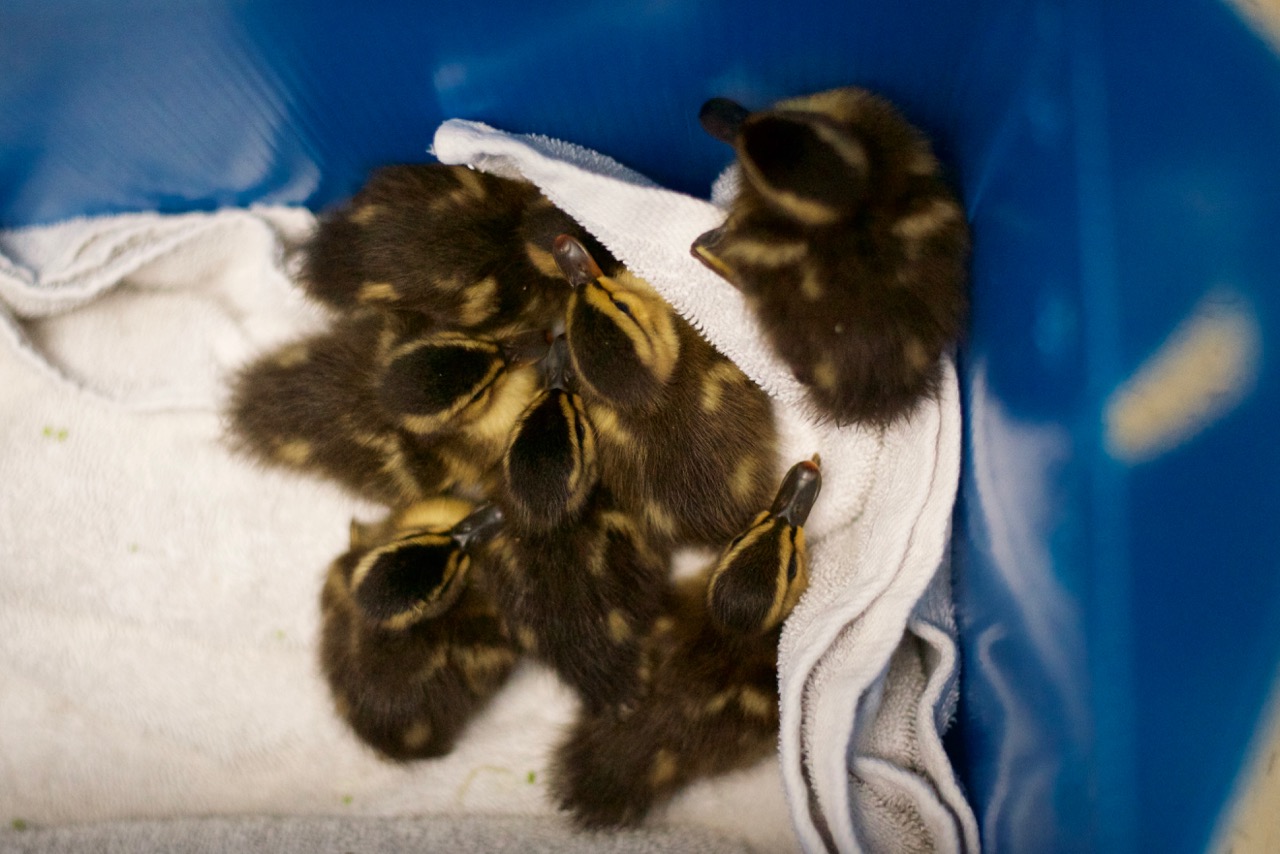 Boxed for daily weight checks: before these youngsters can move outside and face cold nights with no mother, they have to gain some body mass. We check them every day to make sure they're headed in the right direction!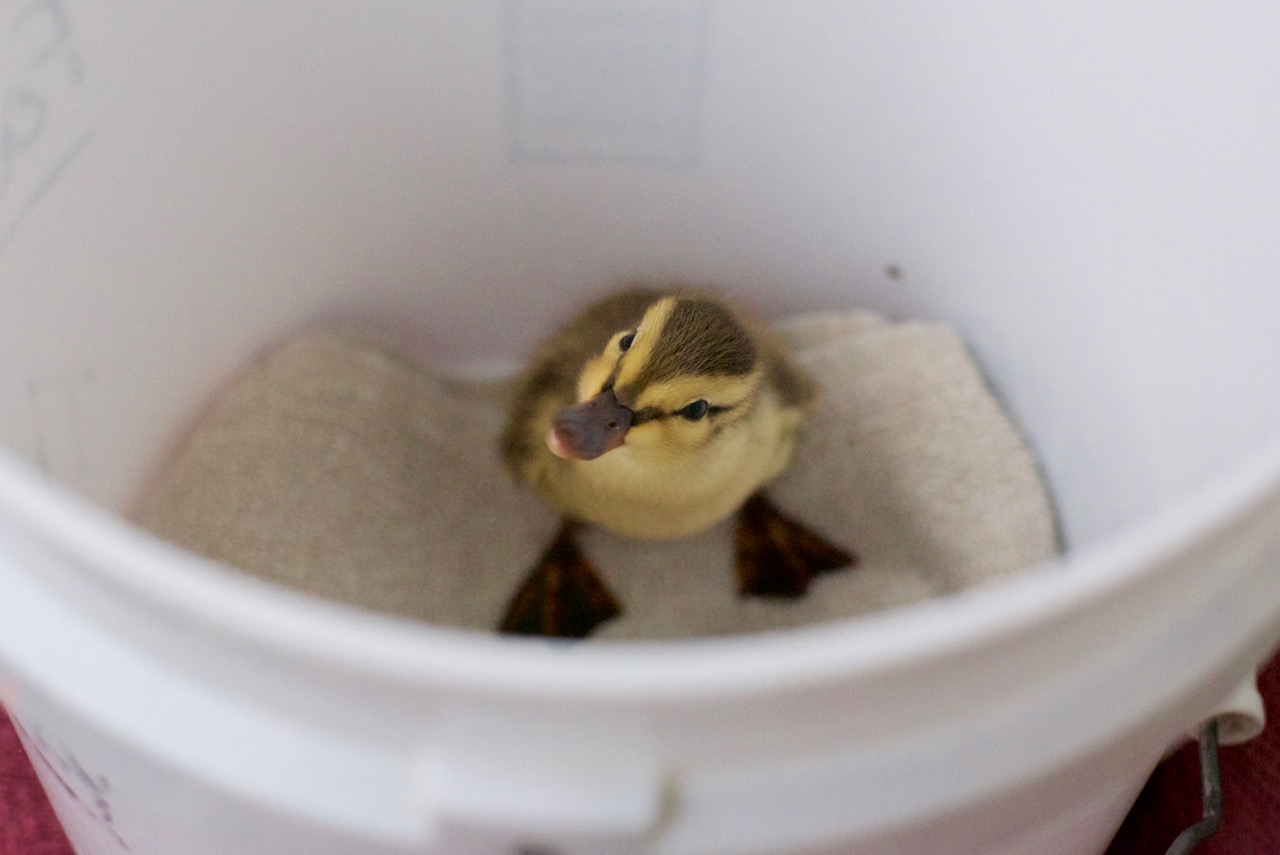 "I weigh about 30 grams when I first leave my egg. I gain 5 to 10 grams a day until I move outside."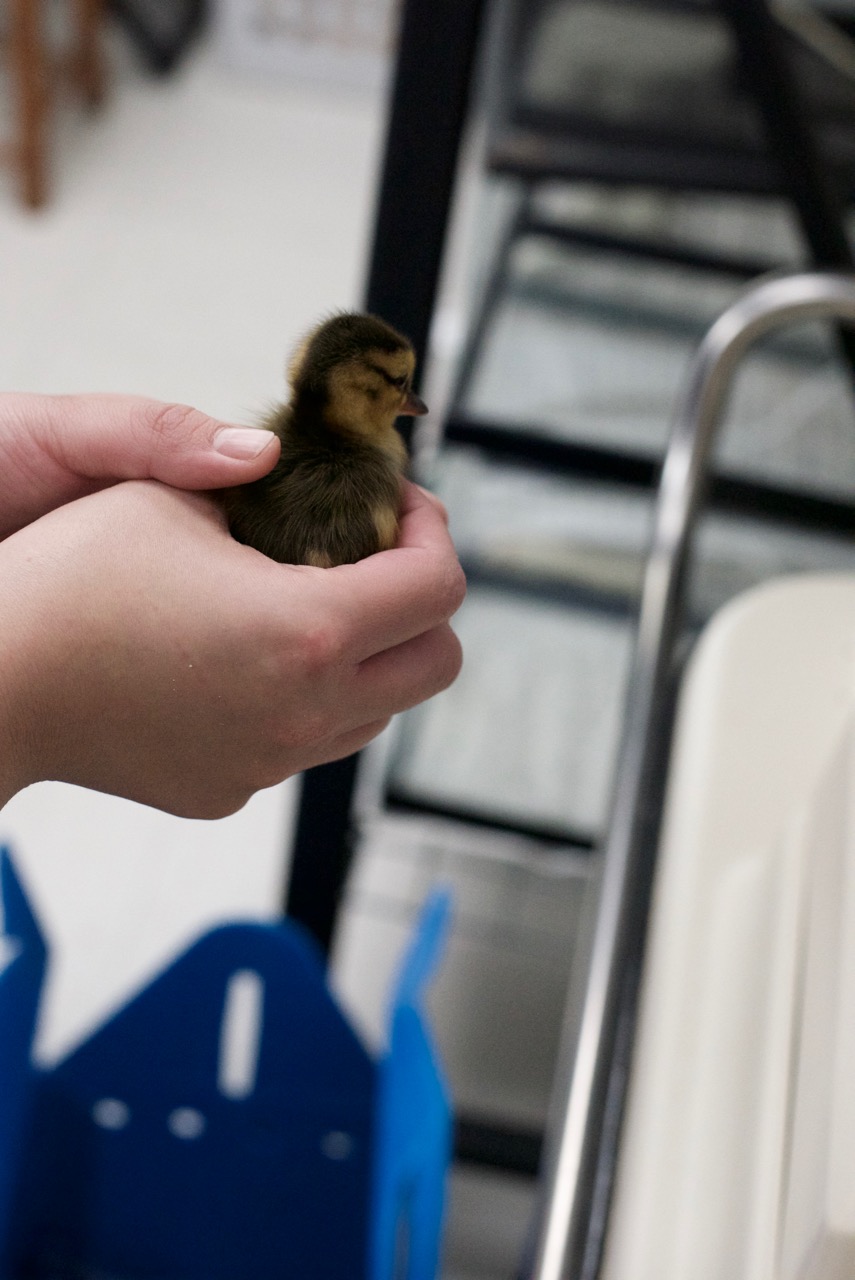 While the intimacy we share with our patients isn't the reason we help wild orphans make it to adulthood, a side benefit of our work is the closeness to willful, untamed nature that we experience each and every day.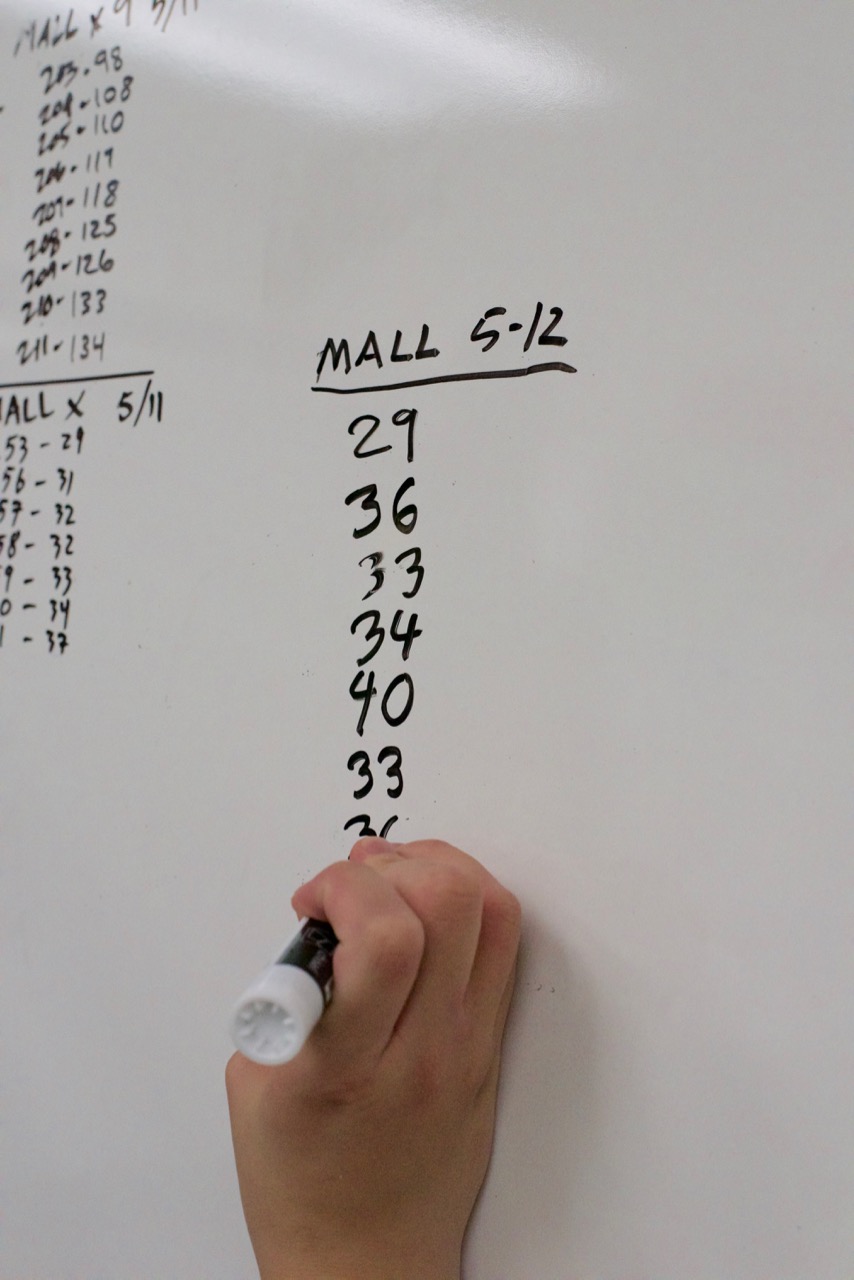 Tracking the progress of each patient is a critical component to providing conscientious care. Weights are recorded in each patient's record daily, or as needed.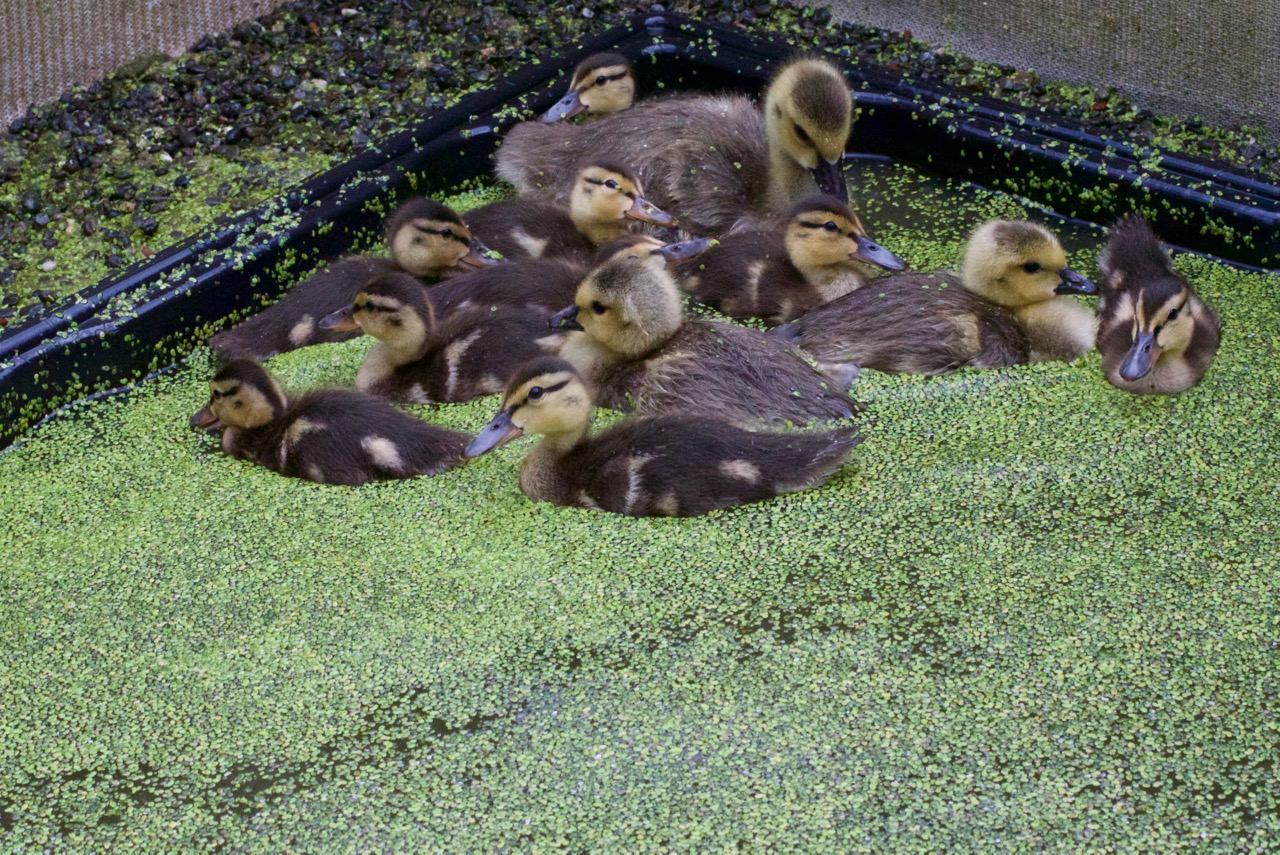 Once ducklings (and goslings too!) are housed outdoors, we handle Mallard orphans a lot less – as they approach their release weight, we check them only once a week. Reduced handling means wildlife stays wild!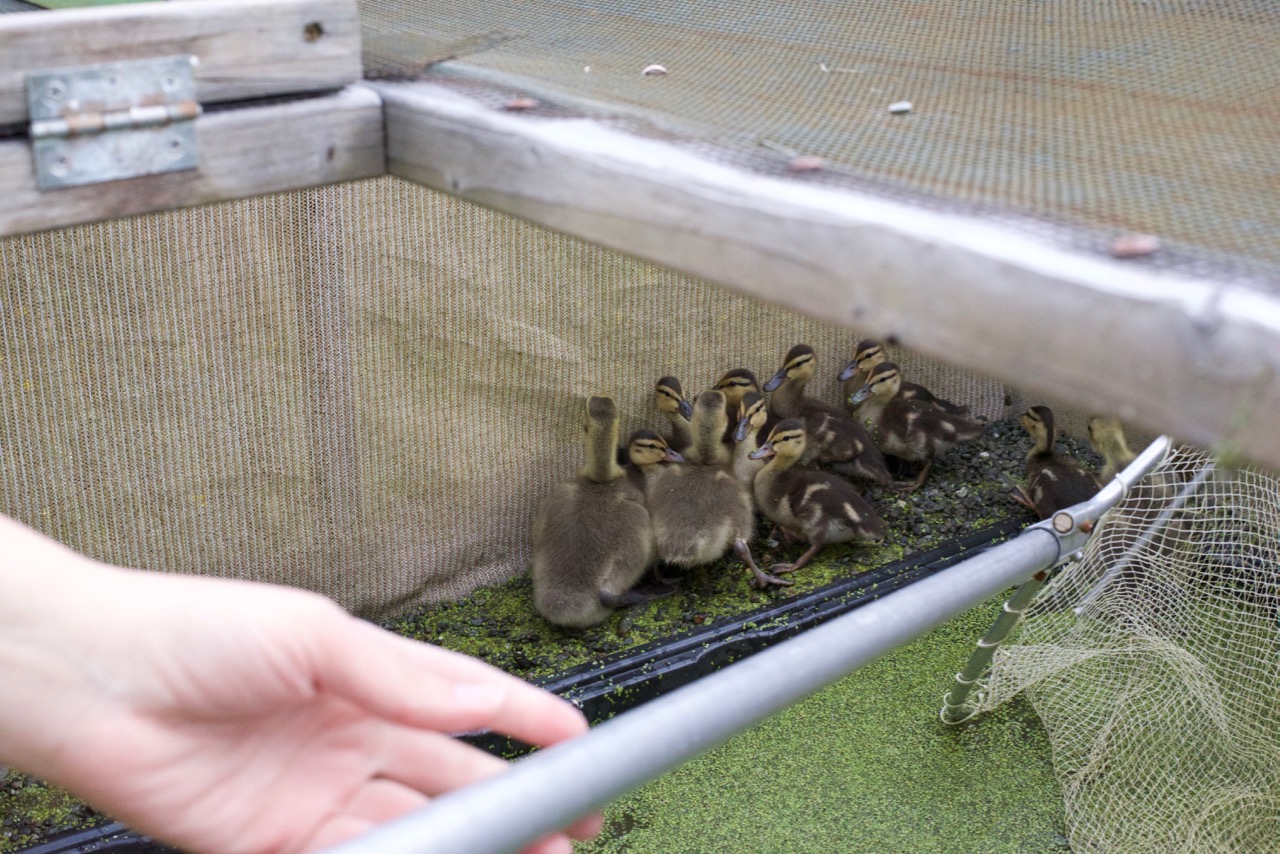 Weight check round up! They don't like it at all, but we do need to make sure that our care is working.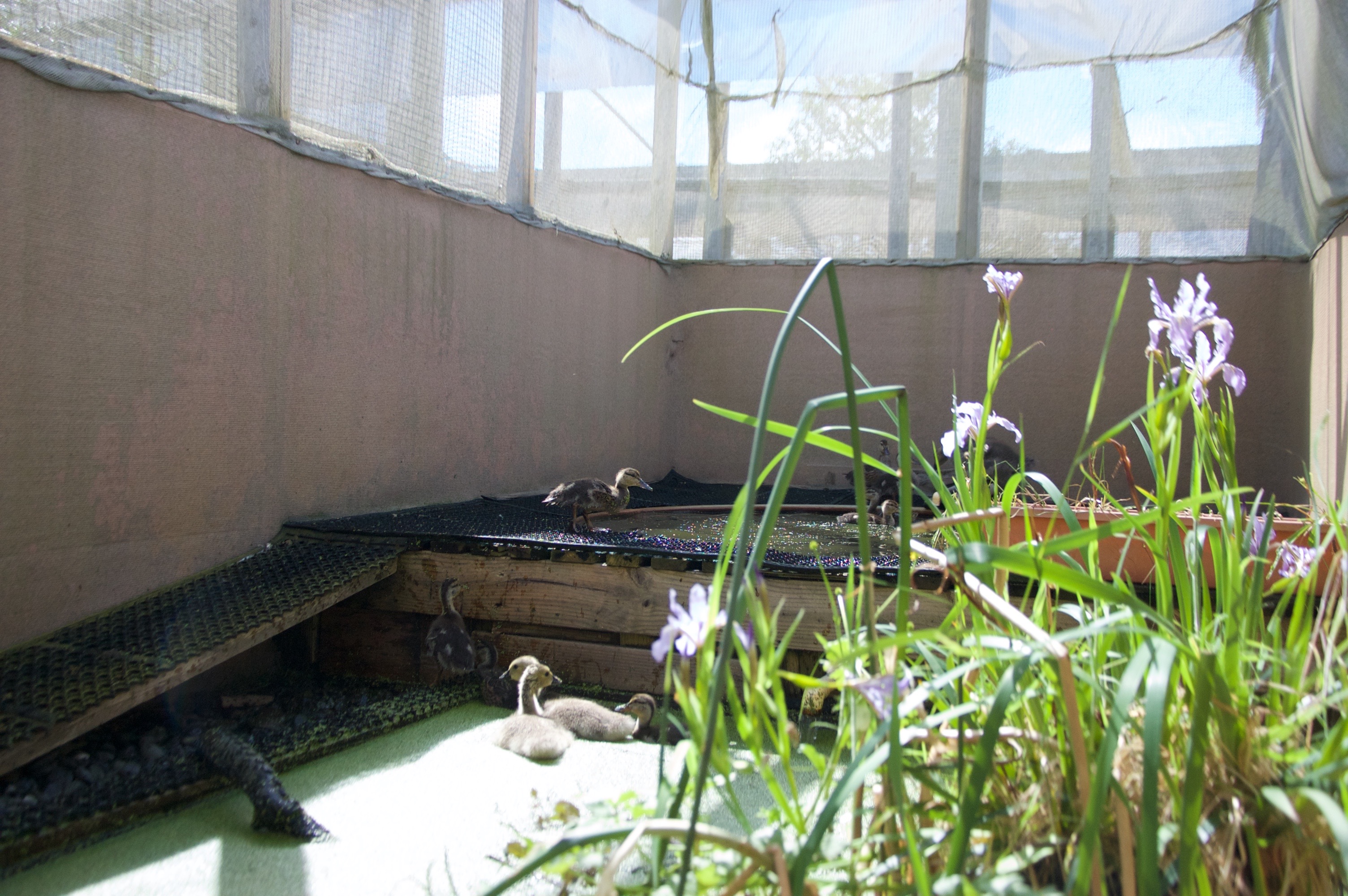 Pre-release: this is the last housing these birds will ever know (hopefully!) Our waterfowl aviary can house up to a dozen young Mallards. If the steady rise in orphaned Mallards continues, we'll need to increase our capacity. 
---
Raising Mallards isn't easy. Proper housing and diet are critical. Both of these require a lot of water. Your support keeps the water flowing and the ducklings growing! Losing your mom is pretty bad – most wild babies don't survive such a tragedy. But at least here in Humboldt County, thanks to you, these young orphans still have a chance to live their free and wild lives. Can you help with their care? If so, donate here. Thank you!

all photos: Laura Corsiglia/ Bird Ally X