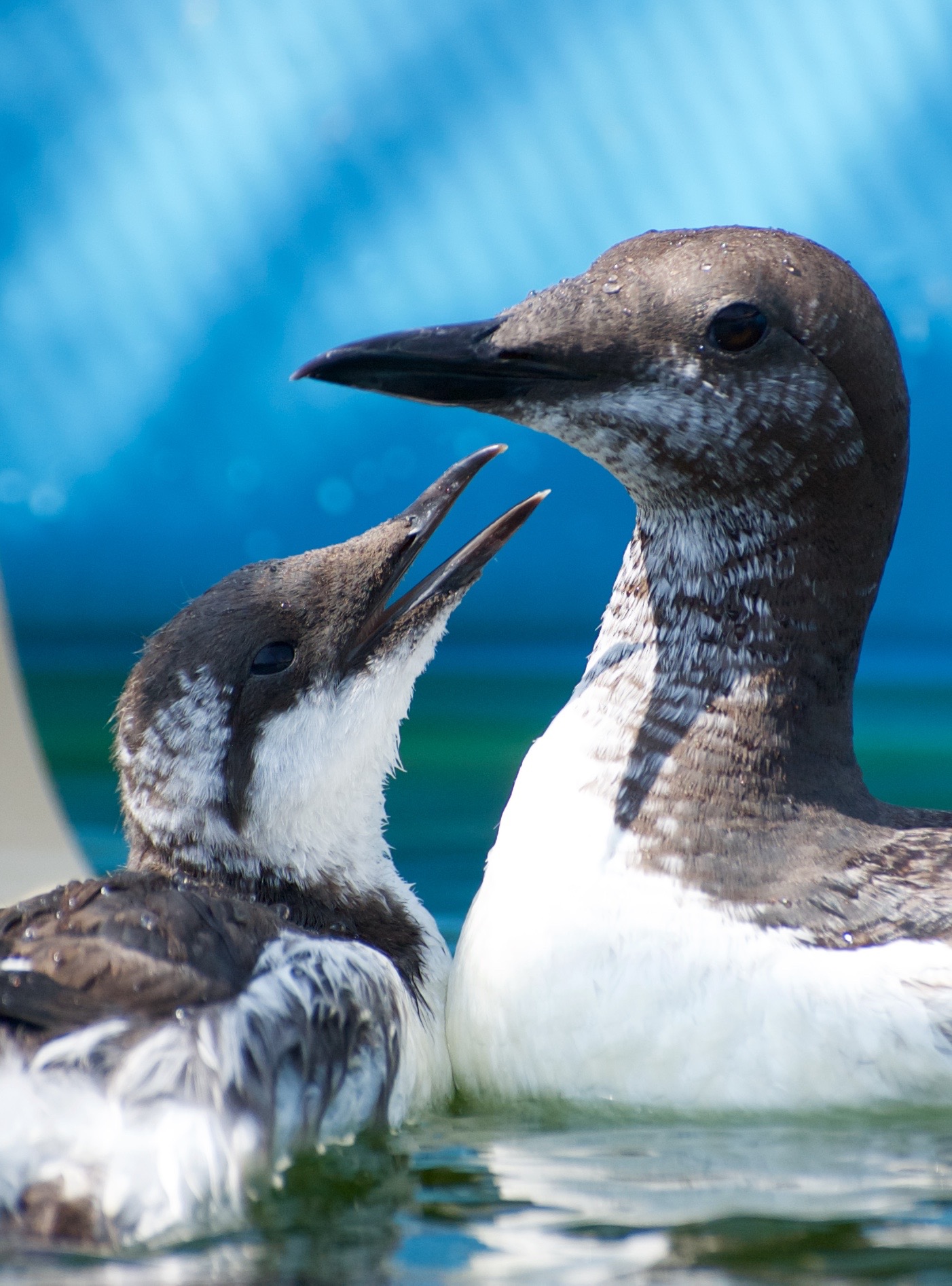 Dear Supporters of Bird Ally X and Humboldt Wildlife Care Center,
Because I write most of the material that BAX and HWCC publishes on our website, social media, and mailings, it's likely that if you have responded to one of our appeals for support in the last five years, I wrote that appeal. However, it isn't often that I write in first person singular. In a departure from the usual, I'd like to talk to you directly, as the person largely responsible for the day to day operation of HWCC and a co-founder of BAX. And what I want to talk to you about is money.
[URGENT APPEAL – OUR FUNDS ARE DWINDLING BUT OUR WORK IS NOT!]
Raising money isn't my background. I am a wildlife rehabilitator and poet (don't worry – none of this will be in rhymed couplets), not a salesperson, not a lobbyist, not a fundraiser. That however doesn't absolve me from the responsibility to ensure that our clinic has the resources we need to meet our mission. I worked with the rest of BAX's co-founders on our mission statement, and it's a mission that we take very seriously:
Bird Ally X is a collective of wildlife care-providers committed to raising the standard of care available for sick or injured aquatic birds and all wildlife. Bird Ally X works to help wild birds and all wildlife in their efforts to survive the hazards of civilization through:

the direct action of caring for wild animals in distress

supporting other rehabilitation groups through workshops and consultation

generation and proliferation of educational and informational materials and literature, for our colleagues and our neighbors

Bird Ally X will build, strengthen and further develop the resources available to ensure that excellent care is provided by working with colleagues in wildlife rehabilitation to maintain an environment of mutual aid and benefit.

In all efforts, Bird Ally X is committed to continually elevating the quality of available care, and providing uncompromising advocacy on behalf of wild birds and all wildlife.
Promoting co-existence with our wild neighbors, which means preventing conflicts, senseless deaths and injuries, and keeping wild families together, is integral to our work. It's when we ask for support that we have our clearest opportunity to accomplish this aspect of our mission. This blog, our mailing list and our social media outlets, as well as our wild ambassador program are the everyday methods we have to accomplish this task. To persuade you that your money is contributed to something worthwhile, we have to describe our work. In order to describe our work, we must describe how our patients become jeopardized, what threats and challenges our society places in the free and wild lives of our wild neighbors as well as how these threats can be eliminated or at least minimized.
Awareness is raised. And hopefully your support is won. And BAX/HWCC can continue our work.
So I struggle with the task of constantly pleading for money, striving to ensure that our fundraising efforts also be educational and mission-oriented.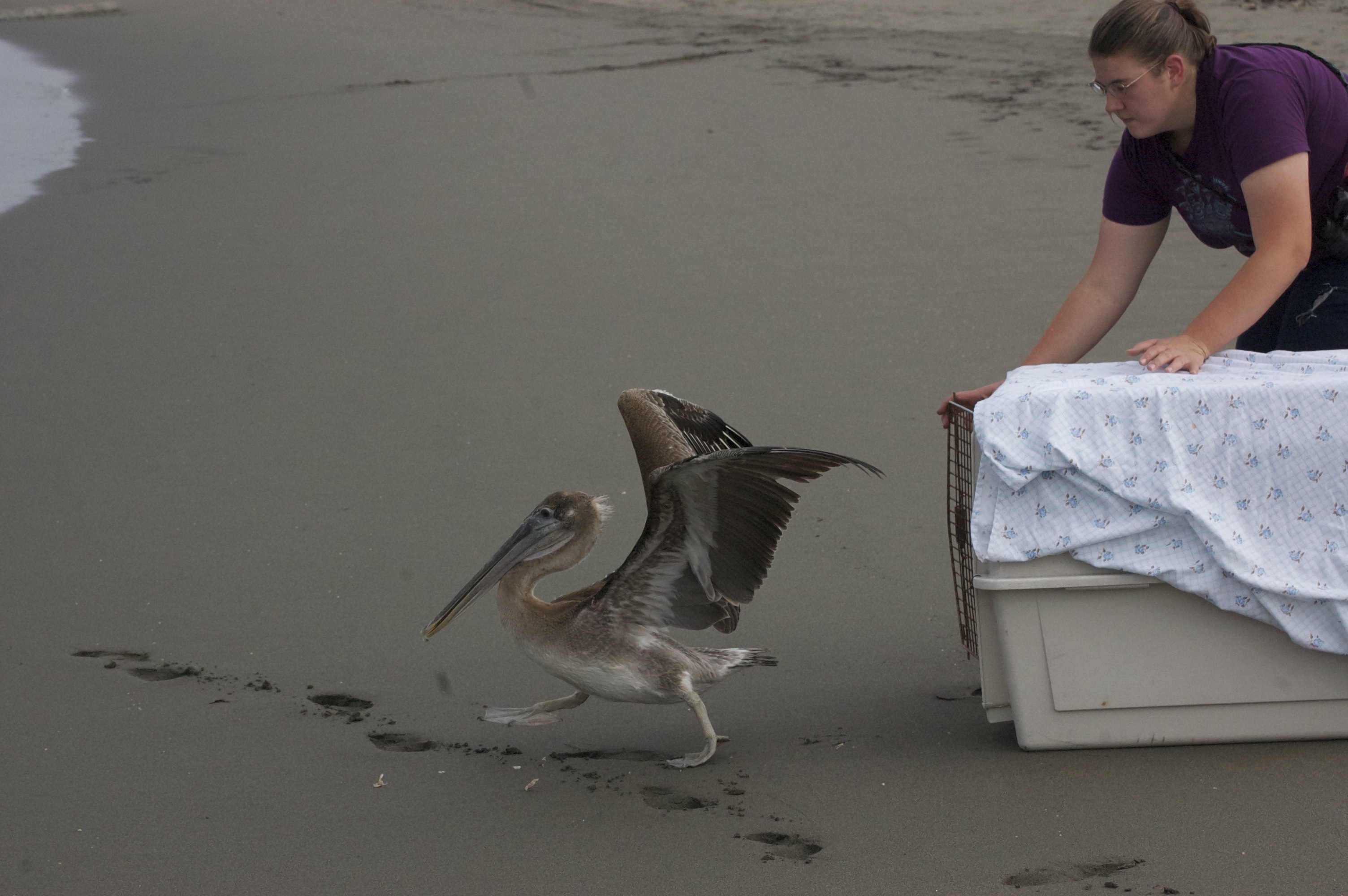 As a supporter of other non-profits, as a citizen, I have always preferred to support those organizations whose work and fundraising were linked. Working on a fundraising campaign that does not include an educational message seems to me a waste of time and materials, a waste of your consideration. So we are scrupulous that our appeals to our community for support also carry practical messages regarding co-existence, regarding information on injured wildlife, and regarding the ways that we can make our collective voices heard to impact policy or procedure (or the status quo) when these things are killing wild neighbors or causing any to suffer.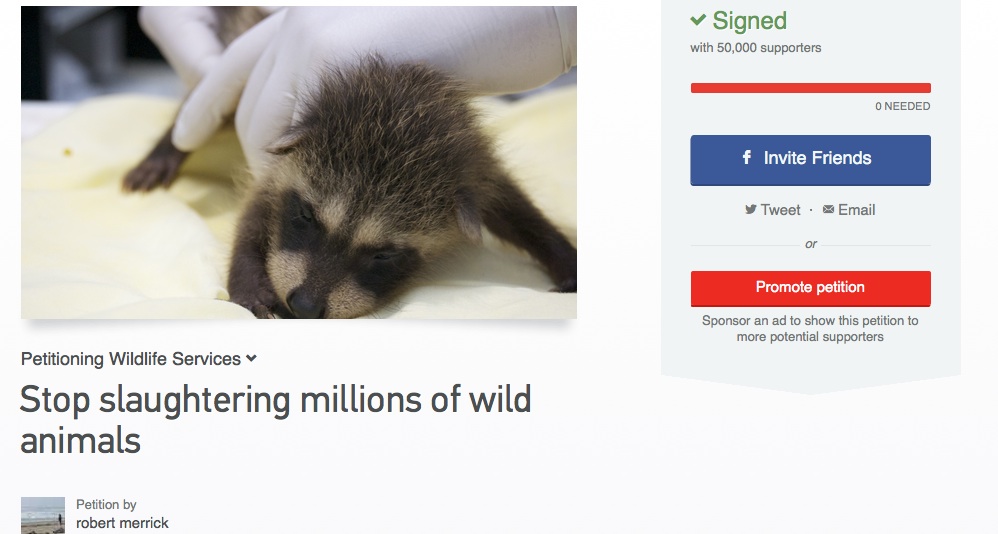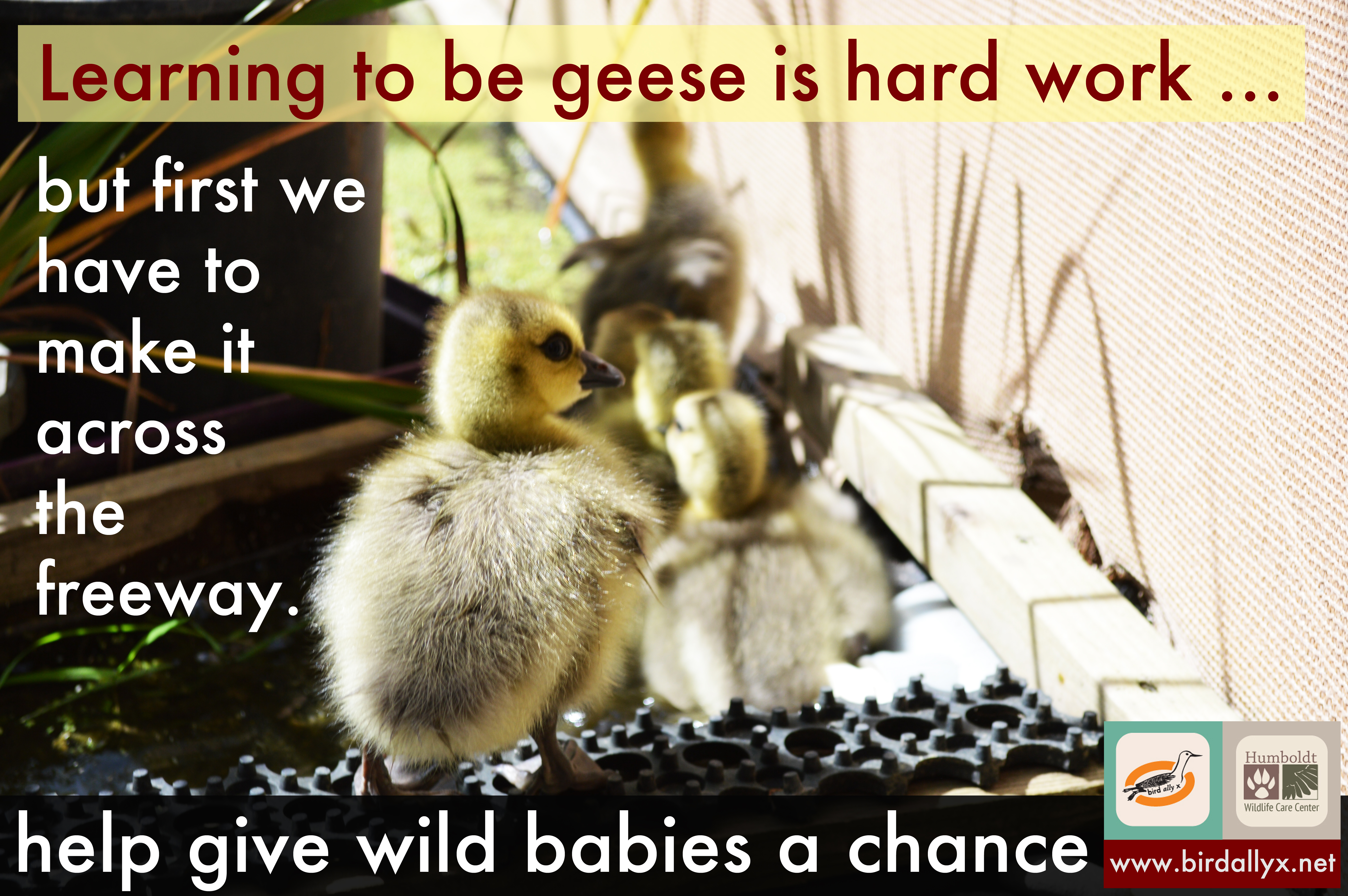 In strictly practical terms, our clinic staff is very occupied with our clinic work – we can't work on unrelated tasks – car washes, yard sales, booze cruises, it doesn't matter – any of these fine things are fine, but they aren't mission-oriented. We are a very small organization with an enormous challenge – our focus needs to be on our work and not our fancy ball!
Money is such a difficult subject. We all exist in a world that values currency over nature; – absurd to pretend otherwise. If it weren't the case, the forests of the world would still be intact. Yet, currency provides the fish our patients eat. Currency provides the water our facility needs to provide pools for waterbirds. Currency keeps our lights on and our pumps running.
Of course, the primary reason we never stop asking for money is obvious. Patients never stop coming through our door. Today is Friday. Since Monday we have admitted over 20 patients. From a nest of Barn swallows to a Long-tailed Weasel. Each in need. Each the result of some conflict with our society  – hit by cars, caught by pets, nest illegally destroyed – and more.
Each day we open our doors to receive the injured wild animals our human neighbors find by the side of our metaphorical and actual highways. Not the roadkill, just the road-maimed who would have suffered and died a cruel and senseless death. Even though we have outreach efforts into every corner of our community, still each day we are told "I didn't know you existed! I'm so glad you are here!"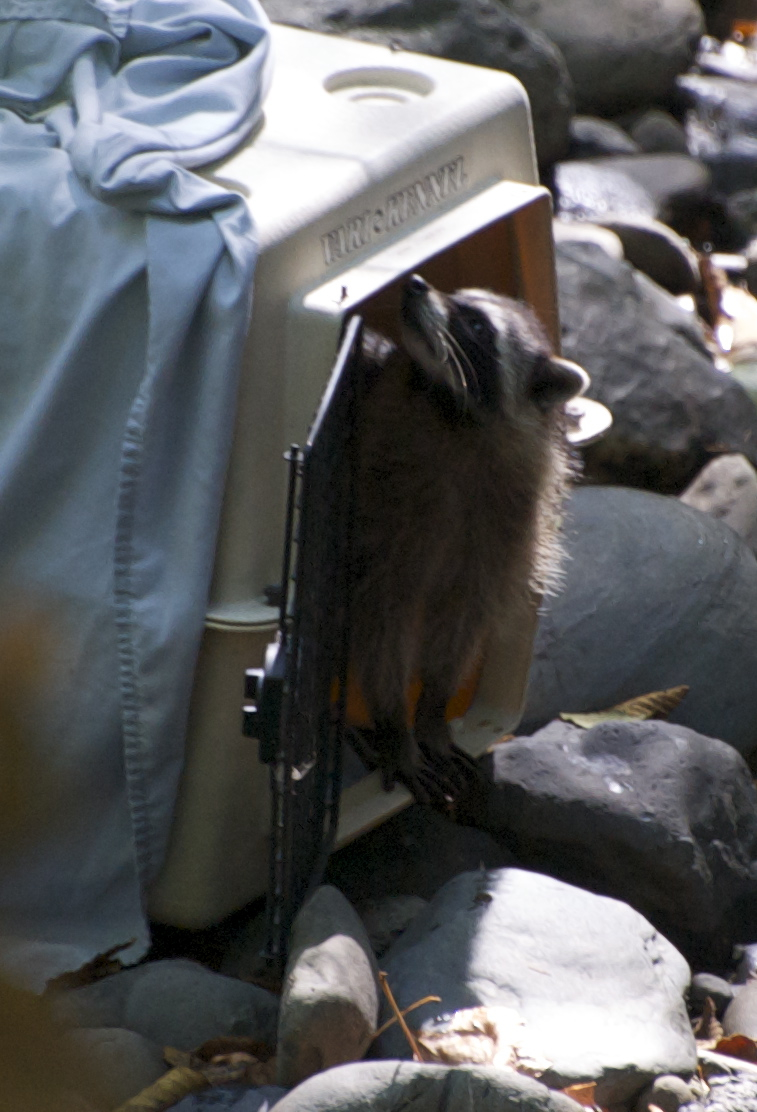 We are here. We are here because of your support. Right now we are in dire need. This year is on track to be our busiest in the history of HWCC. Yet we are not in the midst of some emergency, as has happened in past years, during which we send out a special appeal, and take extraordinary measures. We are just struggling along… with this Red-shouldered Hawk, this Cedar Waxwing, this Gray Fox.
So far in 2016 we have provided direct care for 800 wild animals. We've handled thousands of phone calls that often result in an injury prevented, or a wild family kept intact. We've admitted patients from as far away as Mount Lassen and Sacramento. We'll likely admit 500 more patients before the year ends.
So we're in jeopardy ourselves. Without your support, we won't be able to meet this intense challenge. We won't be able to keep our doors open. We won't be able to pay for the water, the food, the medicine, the gas, the electric, the trash pickup, the propane, the rent, the salaries of our two paid staff members who are critical to ensuring quality of the care we provide.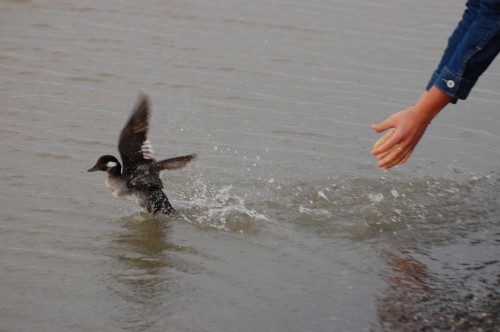 I'm pleading with you to help us with any amount you can… if half the population of our local community each gave us one dollar, our expenses would be paid through the end of the year! Imagine if only 1% signed up to be a sustaining member at $10 per month! In any case, your support goes directly to our work helping the injured and orphaned wildlife of our region. We need $7000 by the end of August. We're on our way but still far from that goal. Please, every little bit helps…
Thank you for your consideration, your support, and, mostly, thank you for your love for our wild neighbors.
Take care,
Monte Merrick
co-director/co-founder Bird Ally X