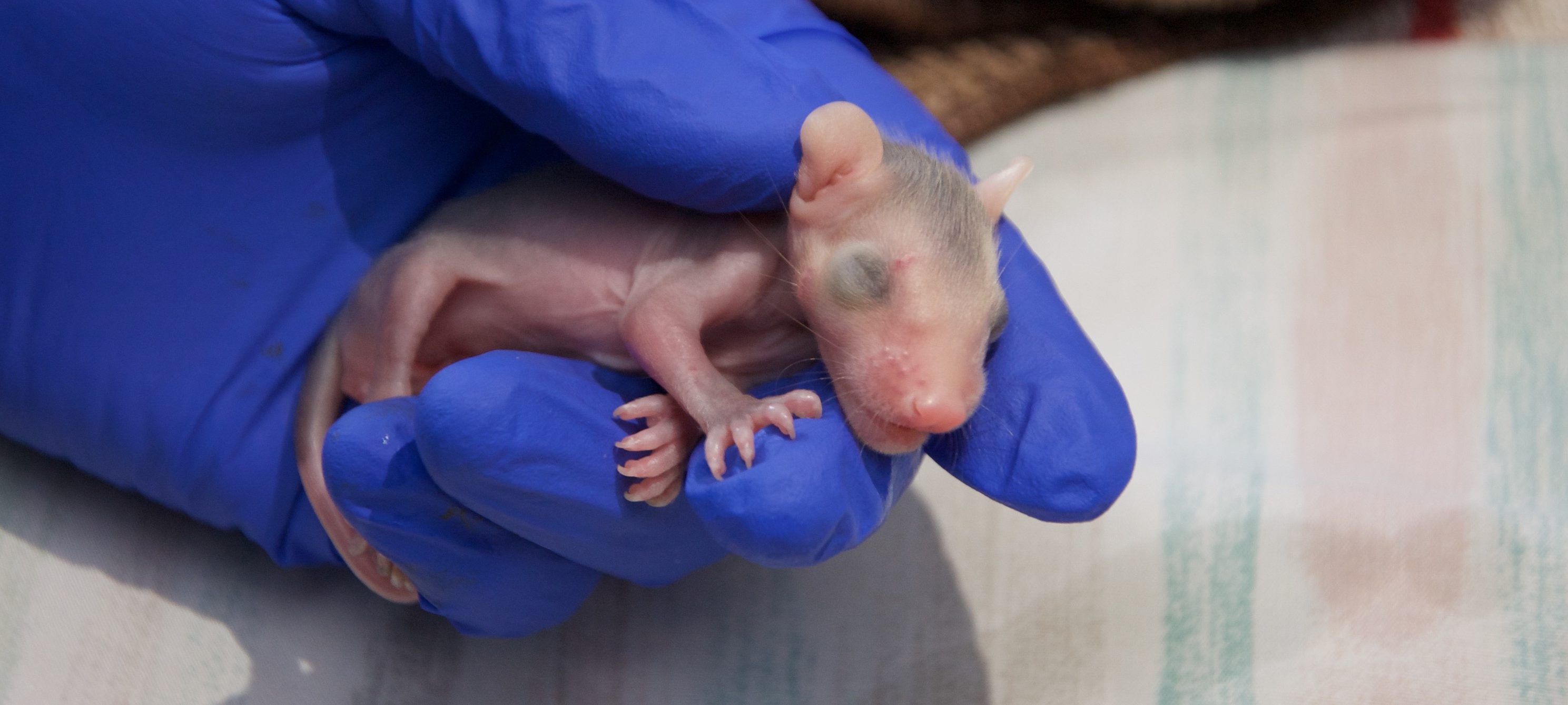 Every patient's story begins with a tragedy. And for these eight Virginia Opossum (Didelphis  virginiana) babies, it is no different. They were found inside their mother's pouch yesterday morning. She'd just been killed by a car. Not yet viable outside of her pouch these babies would have died soon if someone had not stopped and checked her. This is the story of nearly every orphaned Opossum we raise. These eight are the first in our direct care for the new season. (We did admit two Opossum babies earlier this year, but they were still inside their injured mother's pouch. She recovered from her wounds and was released with her babies.)
It's a line to walk between sadness and joy. The adorable nature of wild babies is undeniable, yet the fact that they are here in our care means that they are alone in the world – no parent to show them the way. That's our task now.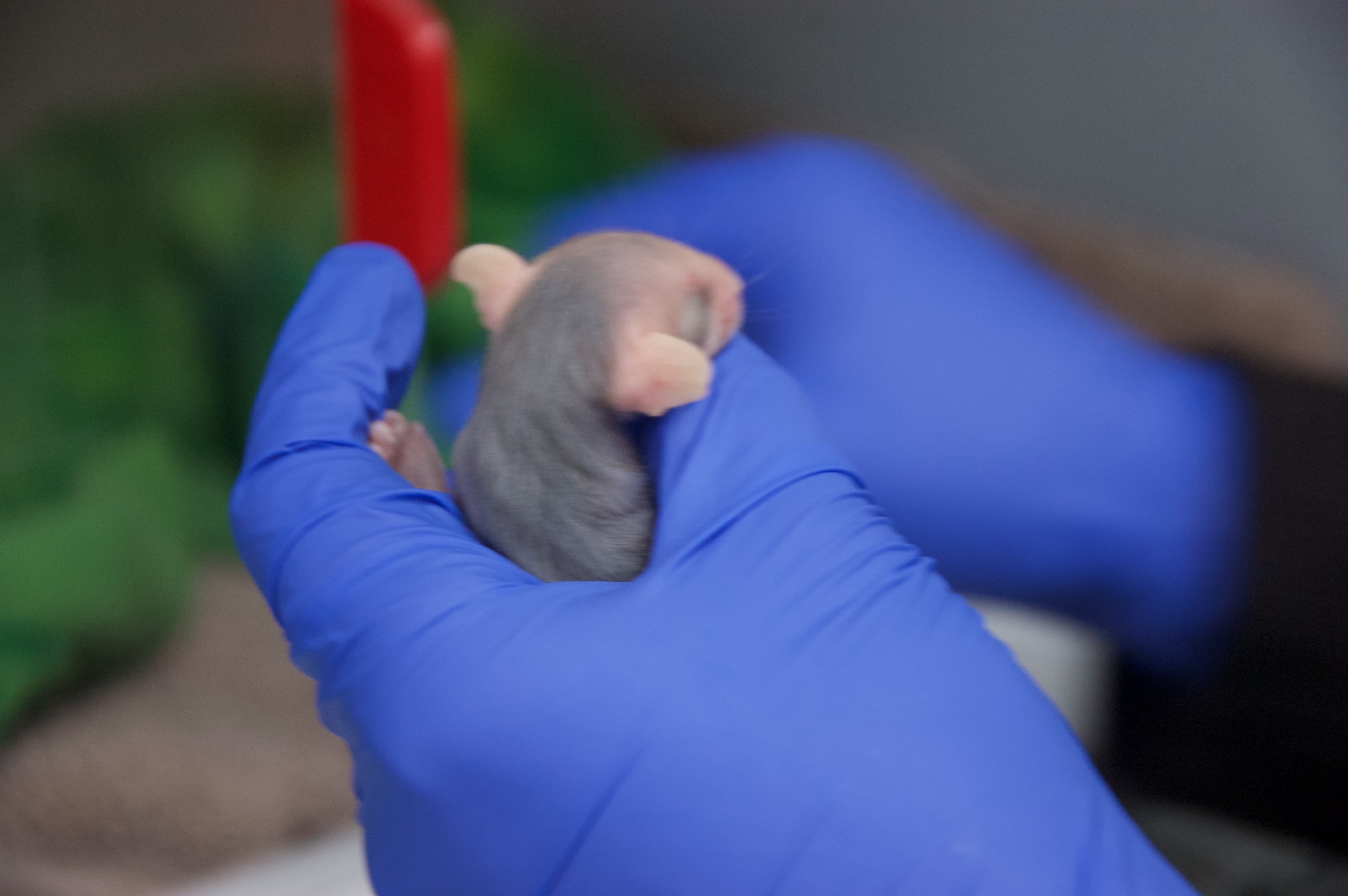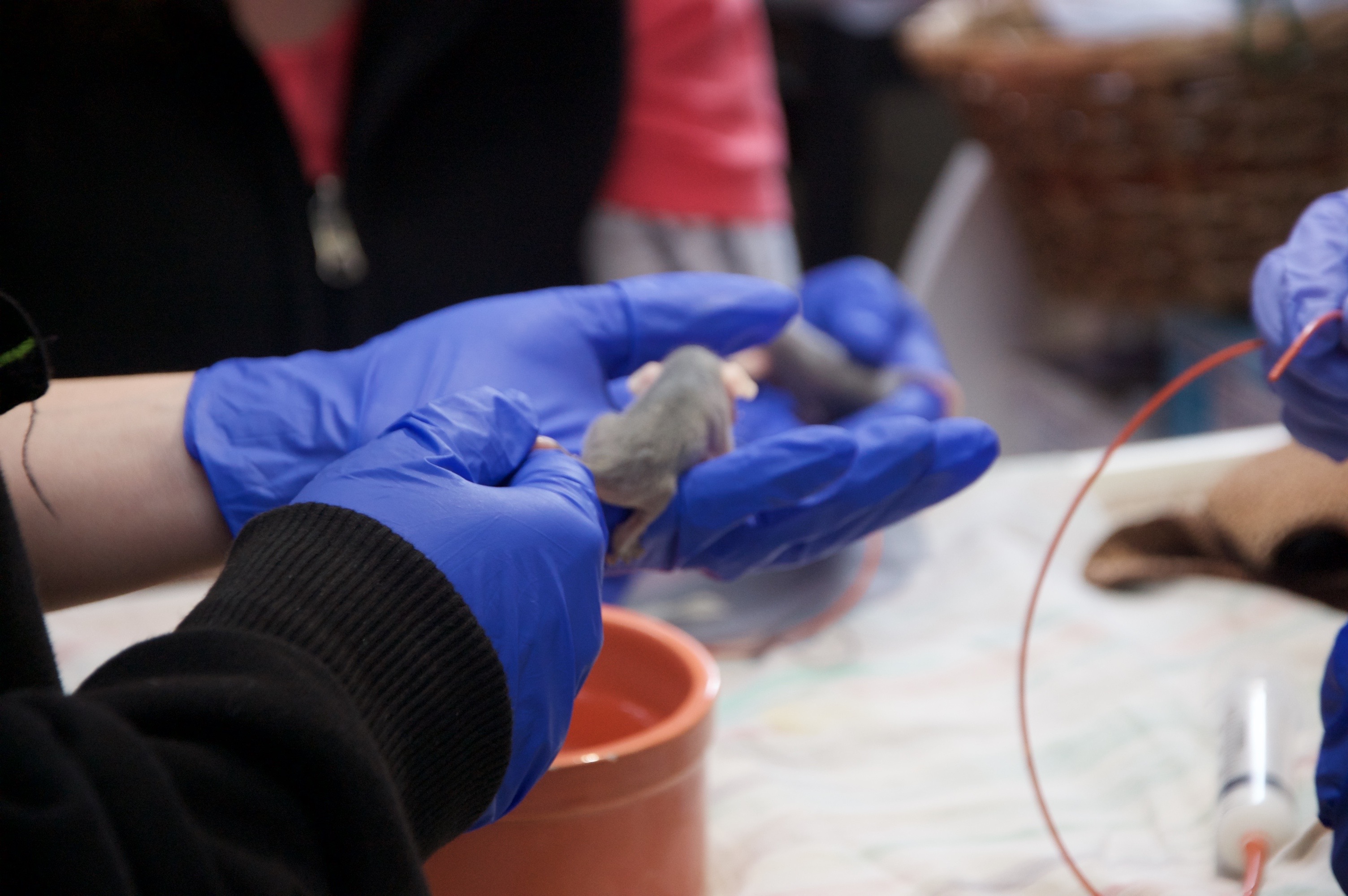 At feeding time: each baby is regularly fed a small amount of watered down formula the first day as their tender and new digestive systems adjust to the change from mother's milk. Keeping neonatal babies hydrated, fed and cleaned: that's the short answer – how to do those things, that's the specialized skill.
---
Once in care, these babies' luck improved dramatically. Big enough to successfully adapt to a special formula that will replace their mother's milk, these 8 are still very small, at around 25 grams, with their eyes still closed. Soon though their eyes will open. They will start on solid food. Once they've quadrupled in weight (100 grams), we'll move them to outside housing and begin the process of weaning. And then they'll have several weeks of foraging for food that we hide, so that they learn to fend for themselves.
We typically admit close to a hundred Opossums each year for care and raise nearly 75 babies, so these 8 are just the beginning. Of course, we'll need your help to raise these young wild babies, orphaned by human machinery. If you want to help provide for these and the hundreds of other wild orphans we will treat this summer please DONATE, we're going to need all the help we can get. Thank you!

All photos: Bird Ally X