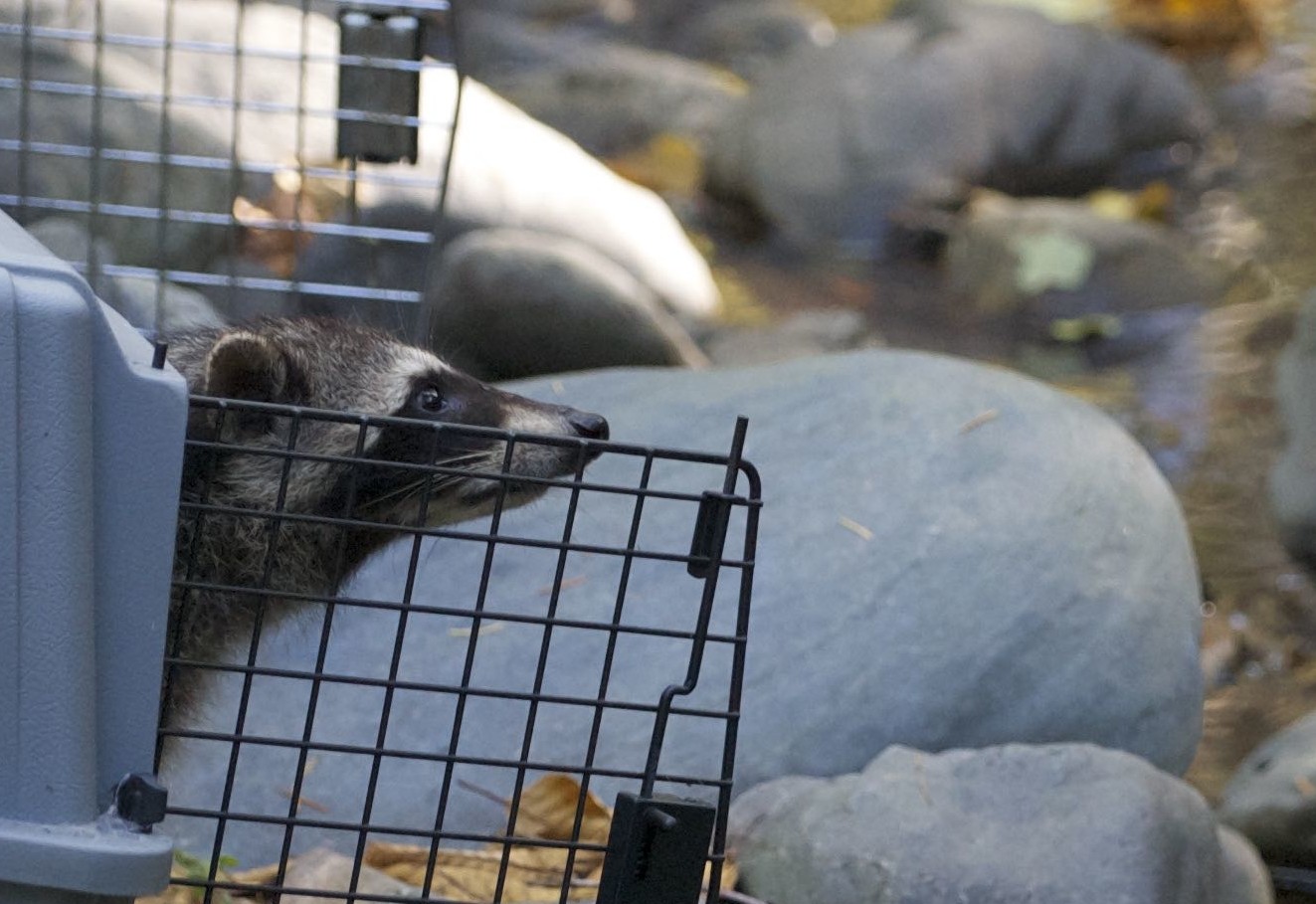 [Help support our efforts to raise healthy, wild orphans and also prevent disruptions to wild families in the first place. Please contribute to our Fall campaign today. Every donation helps!]
Each year at Humboldt Wildlife Care Center, we can expect to treat a certain number of orphaned raccoons (Procyon lotor). Although we engage in outreach to promote humane solutions to denning mother raccoons, trying to keep wild families together, the simple fact is that several times each Spring and Summer we admit small groups of raccoon babies whose mothers have been either shot or trapped and "relocated" (illegal and inhumane, usually results in the death of the mother and, unless they are found and taken to a wildlife rehabilitator, the death of her babies that remain). On average we raise 20 to 30 raccoon babies at our Northern California clinic every season. This year we've had 25 (19 right now!) babies in care.
Although caring for orphaned raccoons is a common task for wildlife rehabilitators across the continent, it's a very specialized skill, requiring experience, commitment, financial resources and appropriate housing. Without a mother who will show them the ways of the world, orphaned raccoons in care must learn to hunt, forage, climb, fish in rivers and most importantly remain wild and "untamed." One of the cutest animals, people often try to raise raccoons as pets. This is never a good idea. Raccoons are wild animals, not pets, and deserve their freedom as much we deserve ours.
At BAX/HWCC we put a lot of effort into making sure the raccoons we care for eat the most natural and nutritionally complete diet we can provide. We place great emphasis on keeping a solid barrier between them and us, their care providers. Their survical depends on their fear of humans. An orphaned raccoon's best shot at a happy life depends on all of these elements.
After four months in care, we just recently released the first 6 youngsters who were ready to begin their lives back in the wild. Check out the video and the photos – watch wild raccoons enter the wild for the first time since they lost their mama…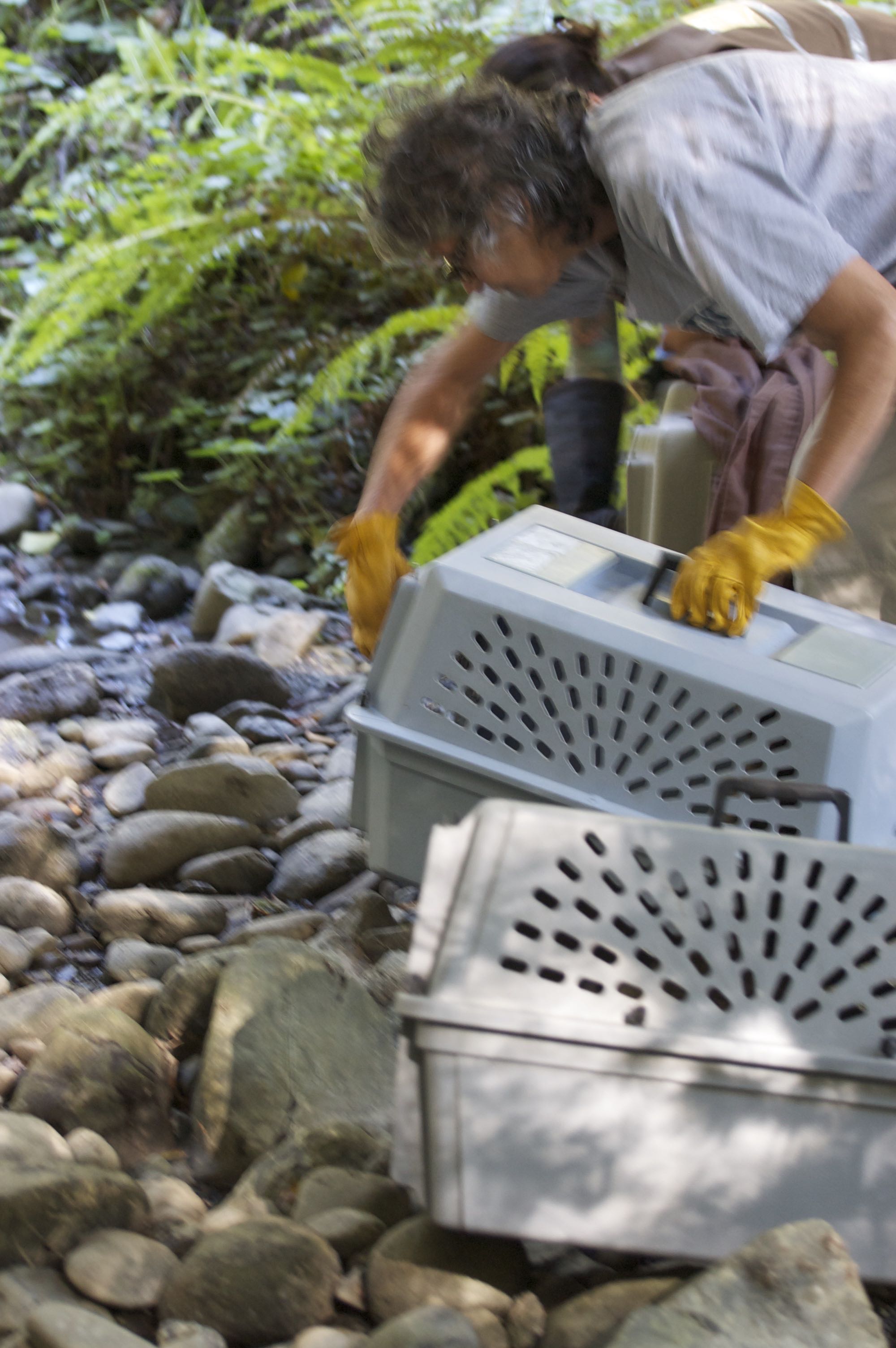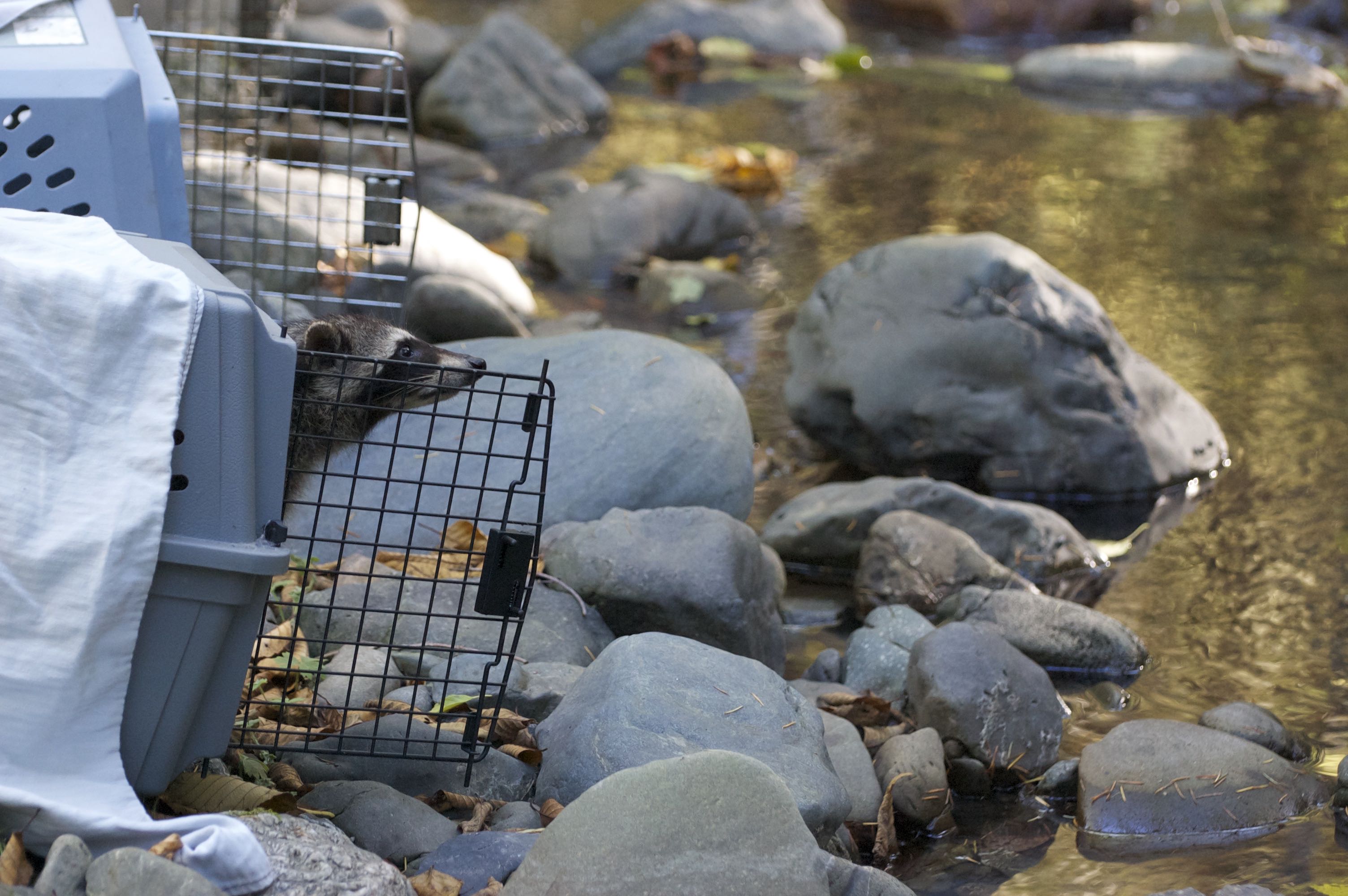 The first whiff of freedom (and a real river!)
---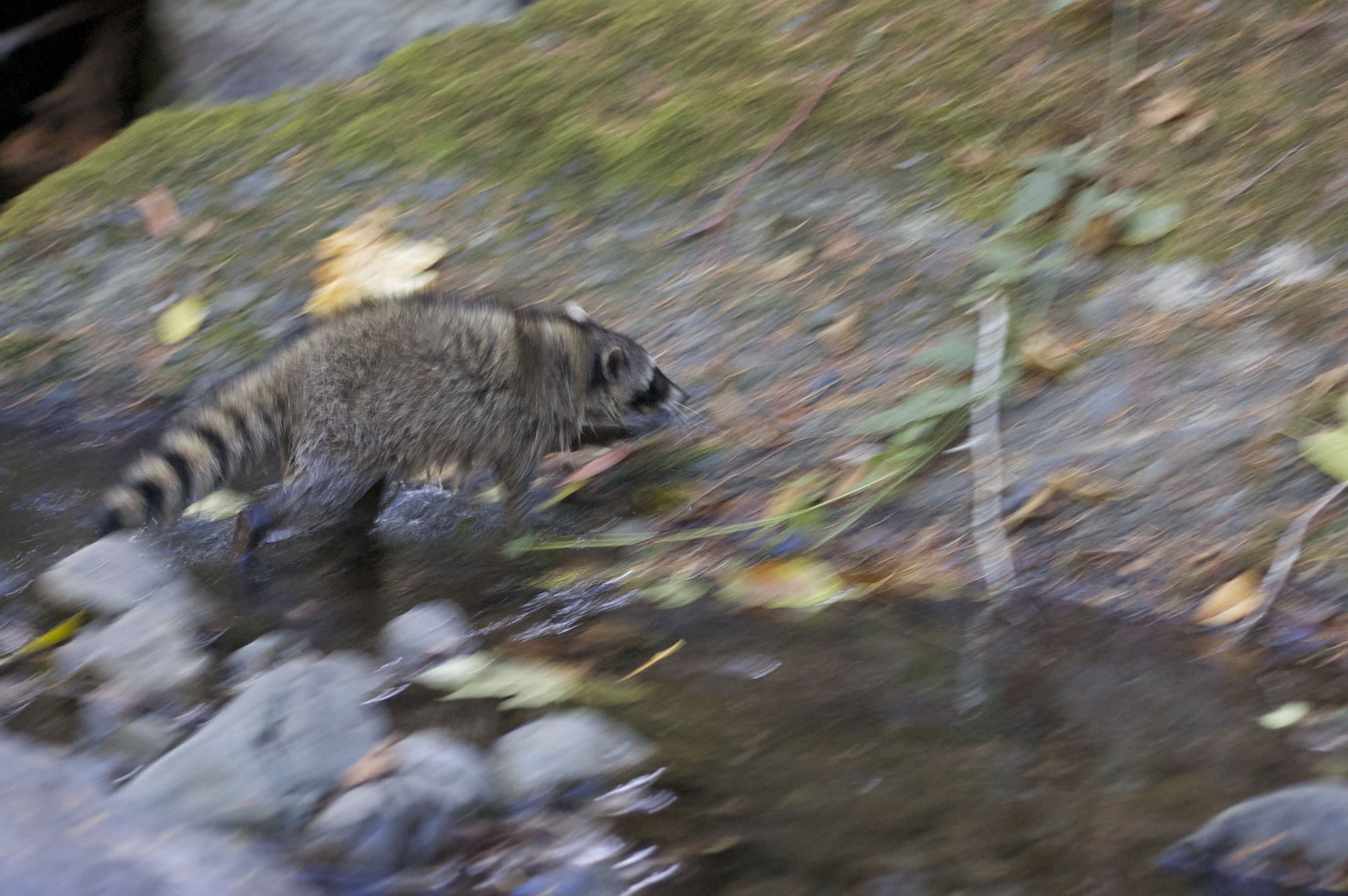 Over the river and into the woods, to Grandmother's house they go.
---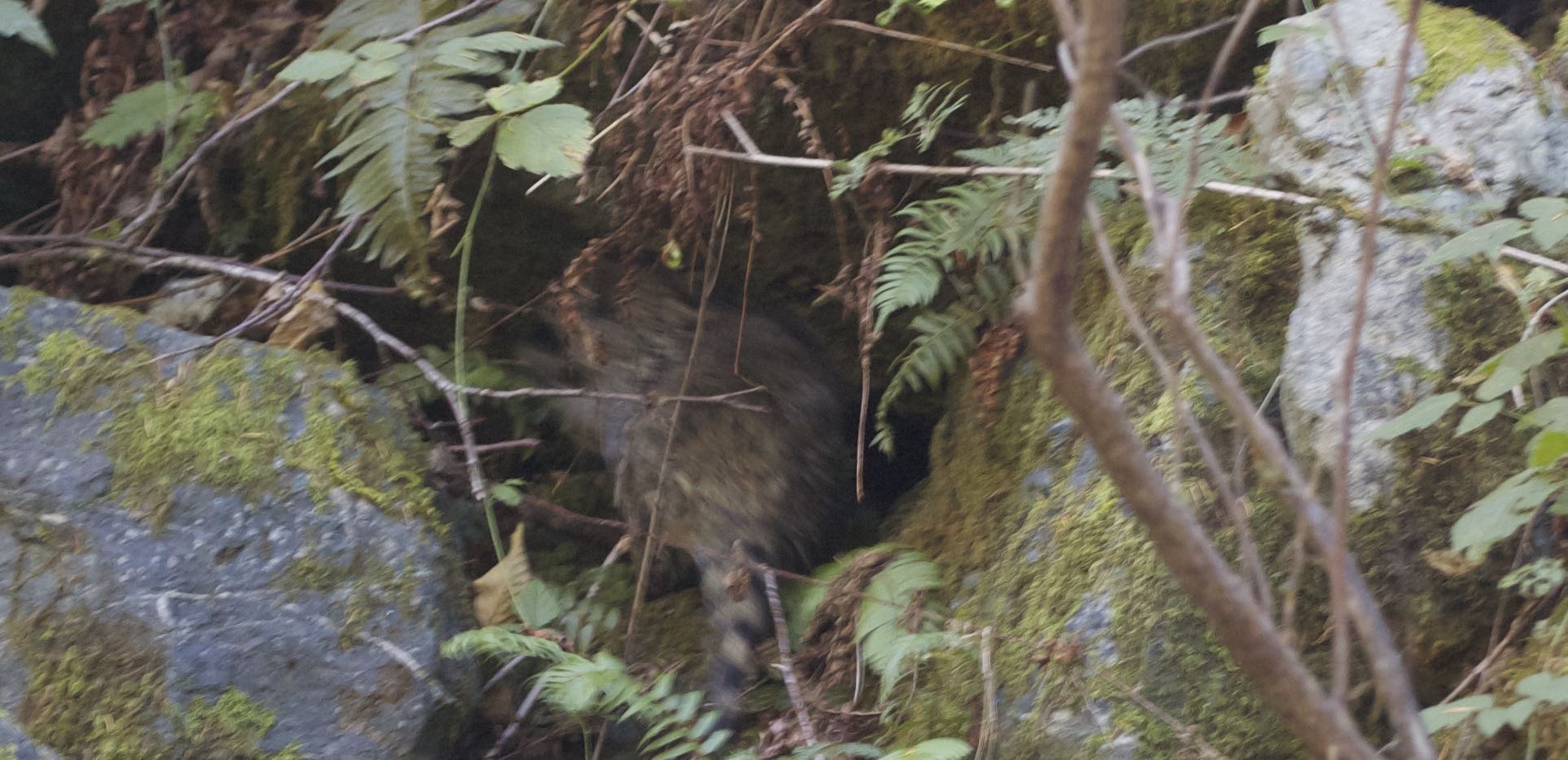 Just a few steps from the cloaking device that mother Earth provides all her children…
---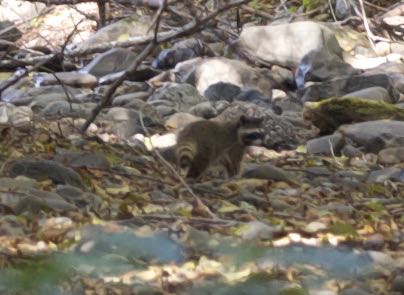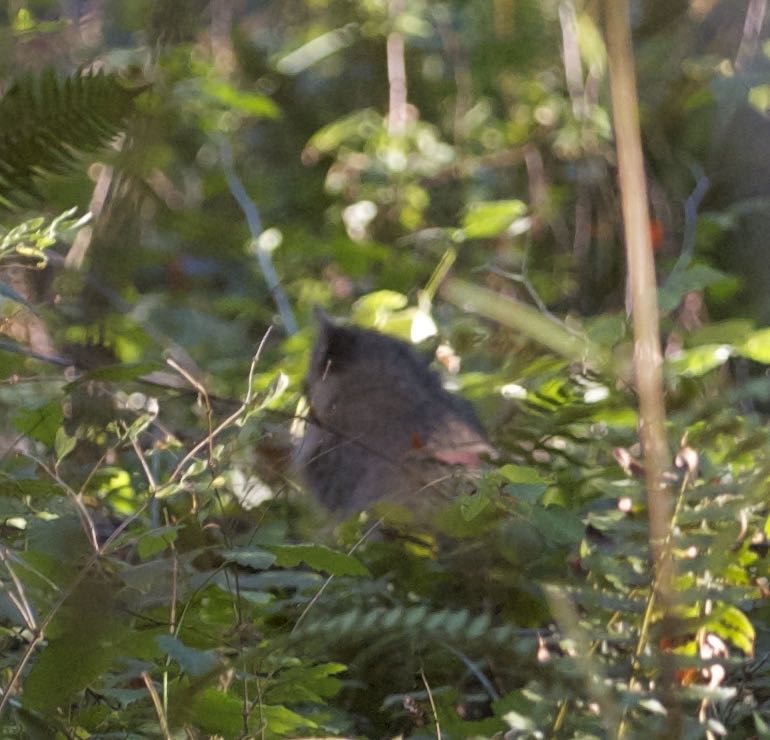 Taken with a zoom lens, one last view before these youngsters 'disappear' into the real world!
---
As with all we do, it's your support that makes it possible. Thank YOU!
all photos: BAX/Laura Corsiglia; video BAX/Matt Gunn