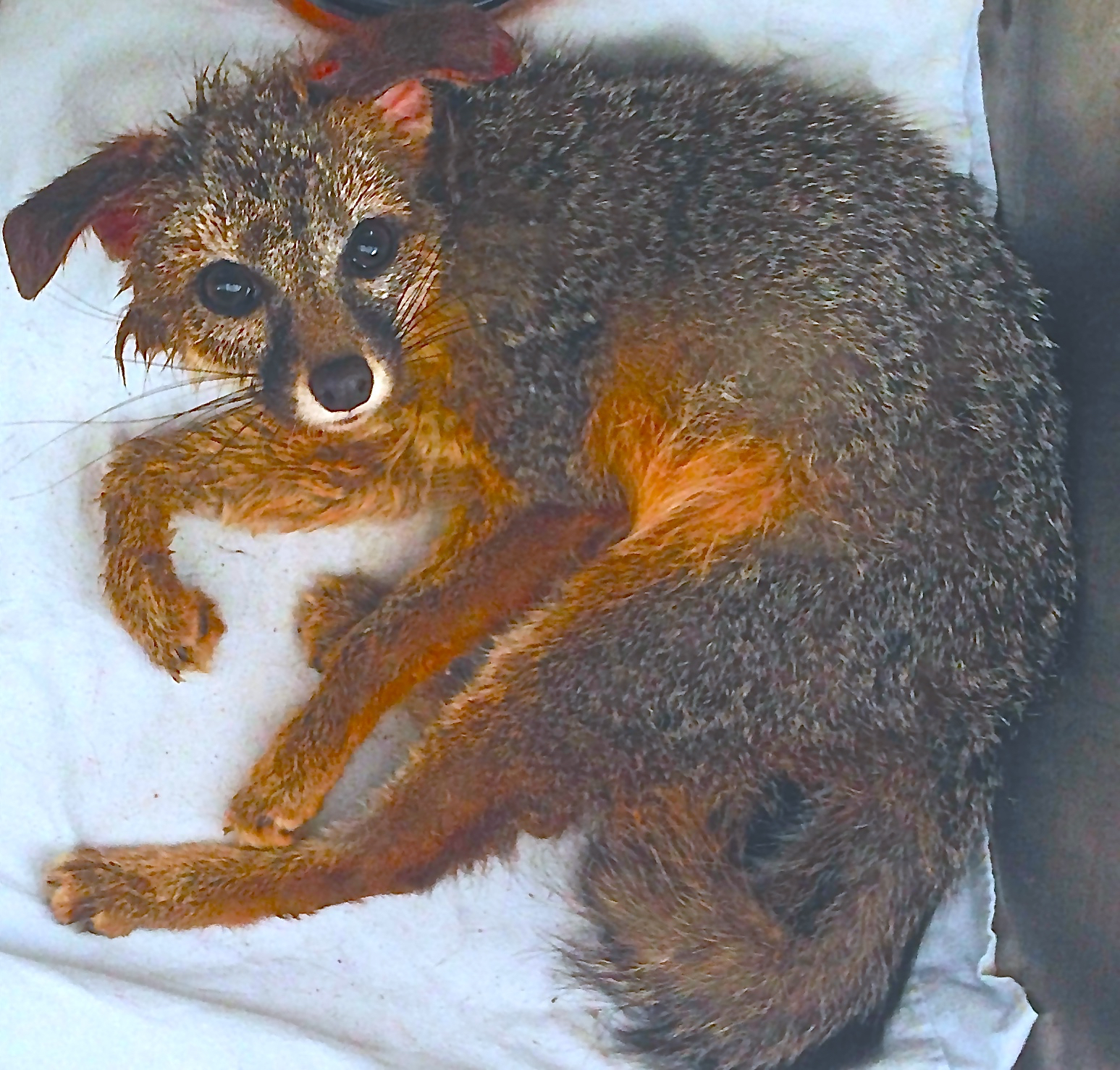 This morning at Humboldt Wildlife Care Center we had just finished bringing food to all our patients, we'd administered the medications and had settled into our morning meeting to discuss the day's tasks and to update volunteers on our cases, when in walked four people carrying a fox.
Now, people walking in with an injured wild animal is a pretty normal occurrence at a wildlife hospital, but an adult Gray fox with a bright red cup around her face looking somewhat like a veterinary cone isn't ordinary.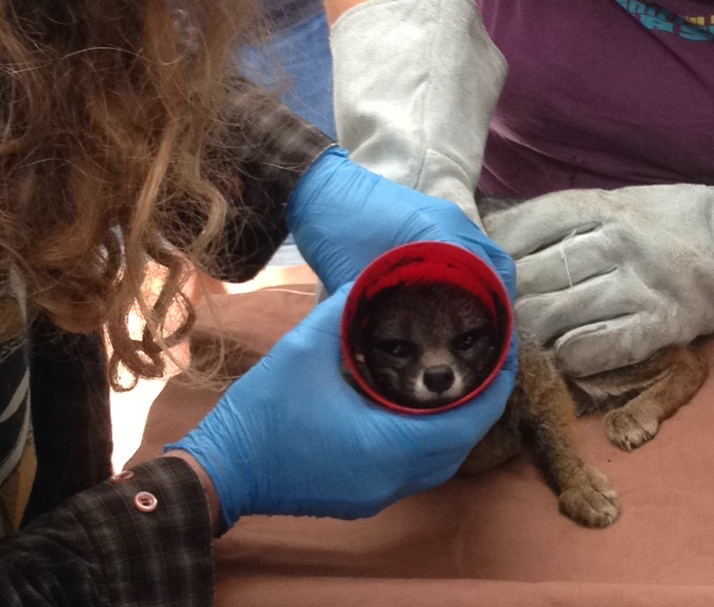 The folks who brought her in had been camped in a vacant lot behind a local trailer park. One of them, a young man who said his name was Pocket Trash, was able to catch her as she ran. He told how he'd nearly had her, but she got away, and how he strategized his next move, putting himself where she was headed, and how once caught, she calmed down and allowed herself to be carried, limply, as  they made their way to our clinic.
It was quite a story, but a familiar one to any who has tried to capture an injured wild animal. Success is always surprising and Pocket Trash, who didn't want to use his "government name," was still amazed that he'd actually caught her.
Upon examination, the first task was to get the cup off. She had deep cuts, mostly healed over, around her neck – most of her head was covered and we had no way of knowing what lurked beneath.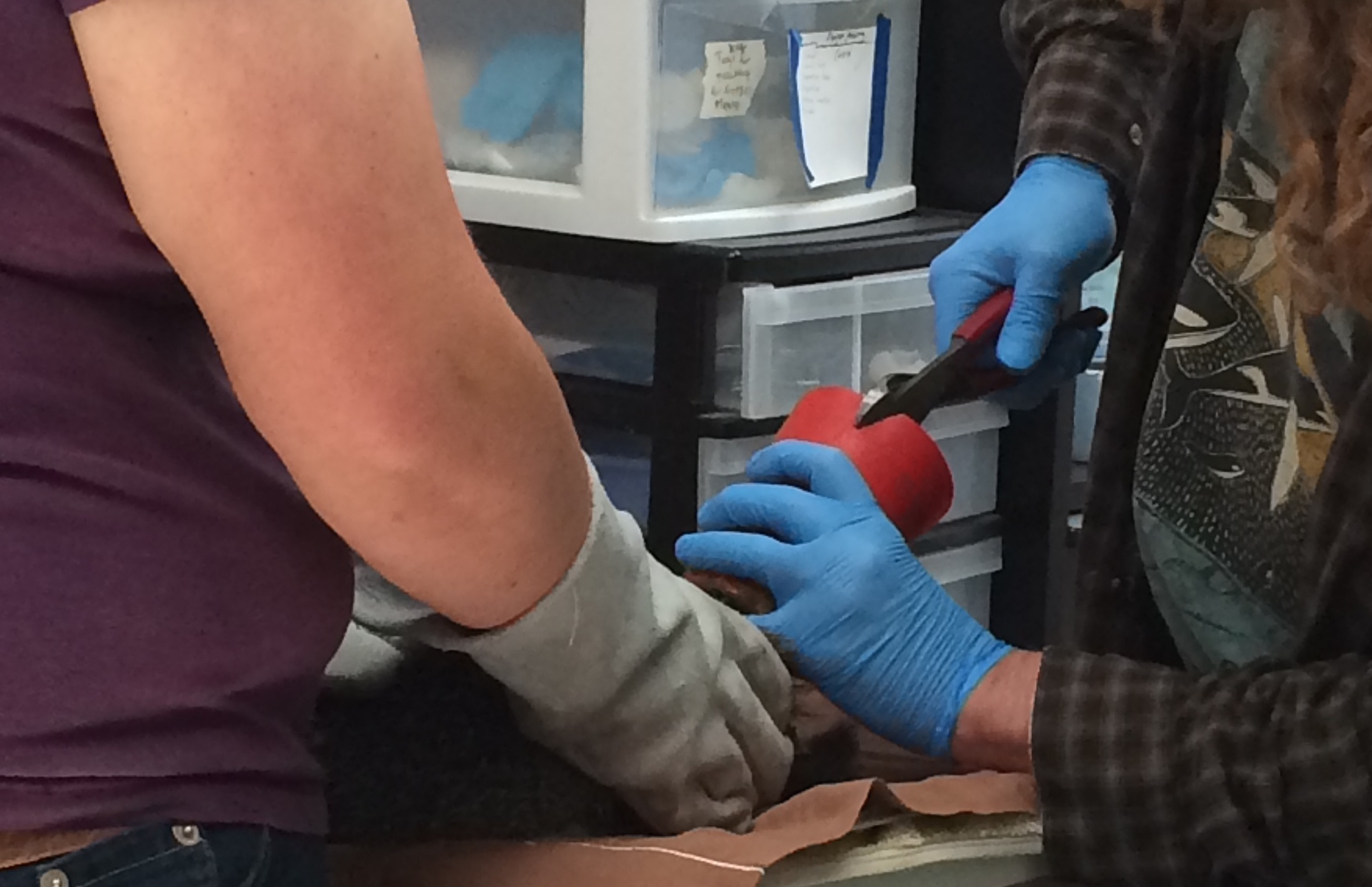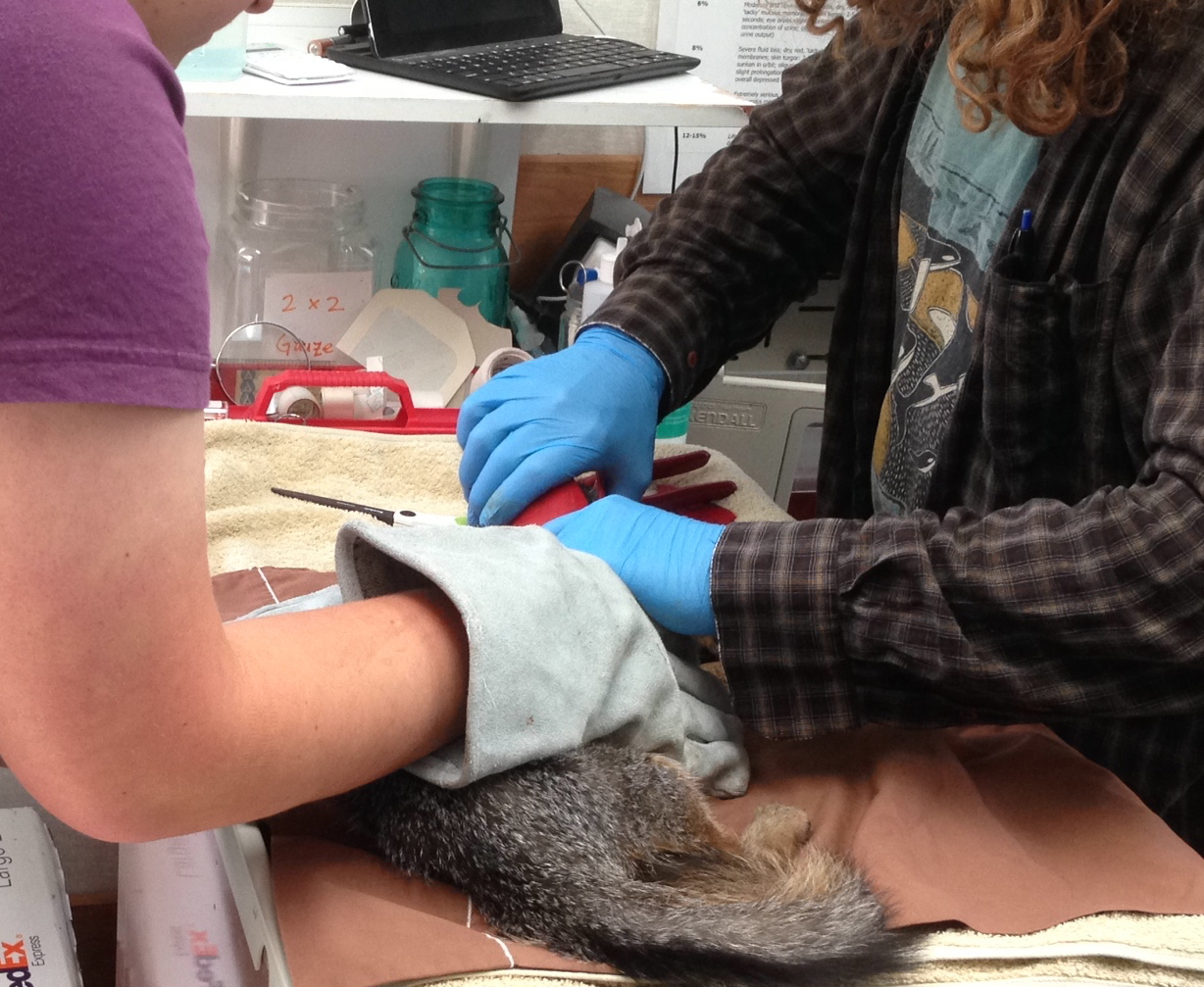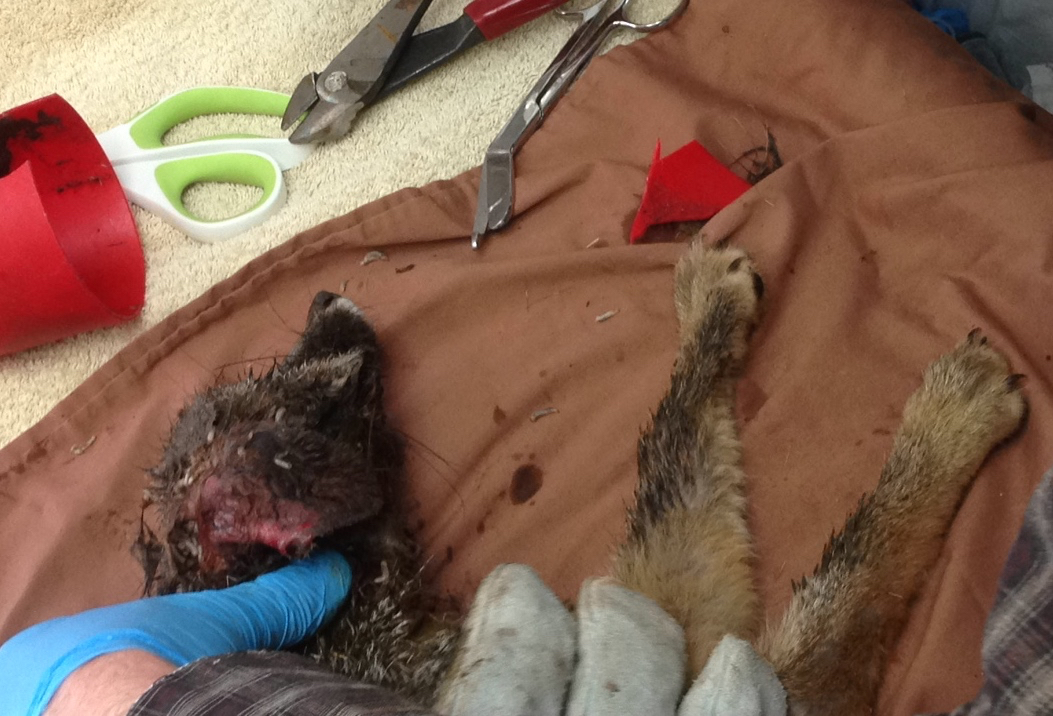 What we found after geting the cup off!
---
After getting the cup off, it was obvious that she'd spent a long time in this predicament. Her ears were flattened to her head, rubbed raw and furless, and in the final insult, her inner ears were filled with hundreds of maggots.
Needless to say, we went to work clearing the maggots out.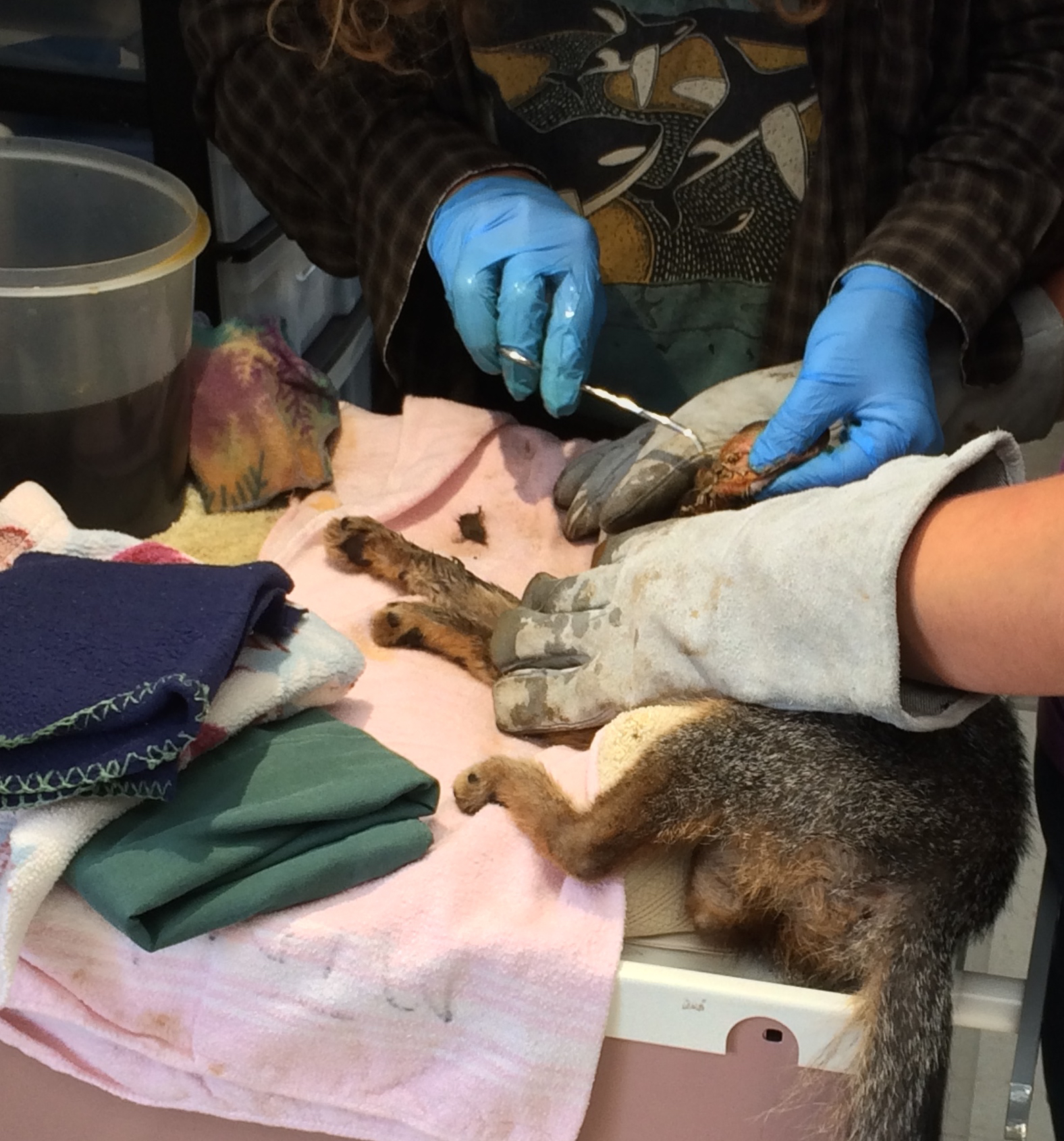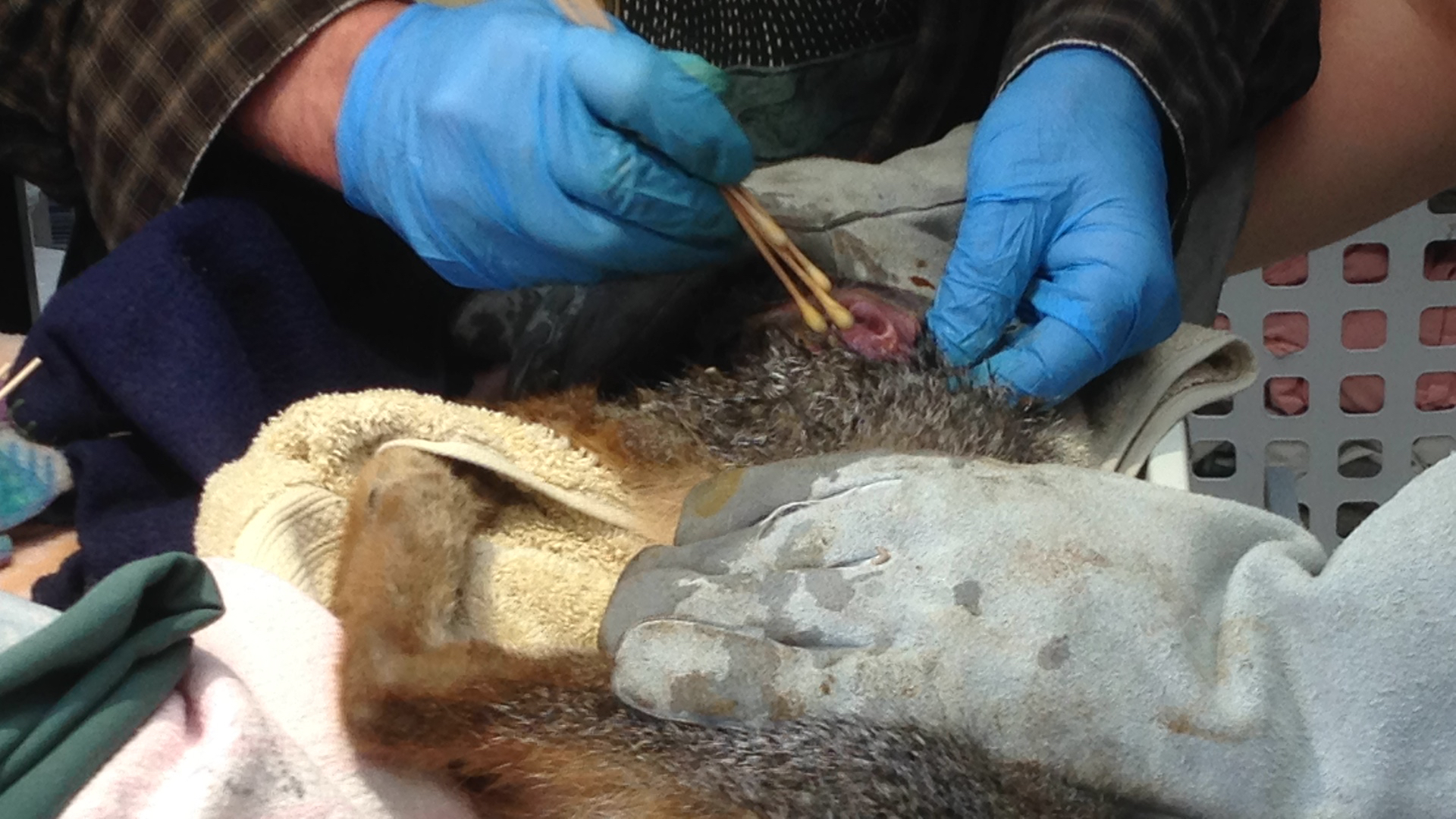 Cleaning maggots (fly larvae) from the Gray Fox's ears. This work can test your gag-reflex!
---
Her wounds, although serious, do not appear to be life-threatening.  We treated her with a mild pain reliever and antibiotics. She's very thin. Right now she's resting more comfortably with an easy to digest diet of fish, eggs and canned cat food. She's not out of the woods yet, but thanks to the quick and good action of Pocket Trash, she is out of the trailer park and out of the cup.
And thanks to you, we are here, 7 days a week, 365 days a year, to provide care for injured and orphaned wild animals. Your support gives people who've found an animal in serious trouble, like this fox, a place that can help. Please support us during our late Summer fundraising appeal. Thank you for being a part of this life-saving work!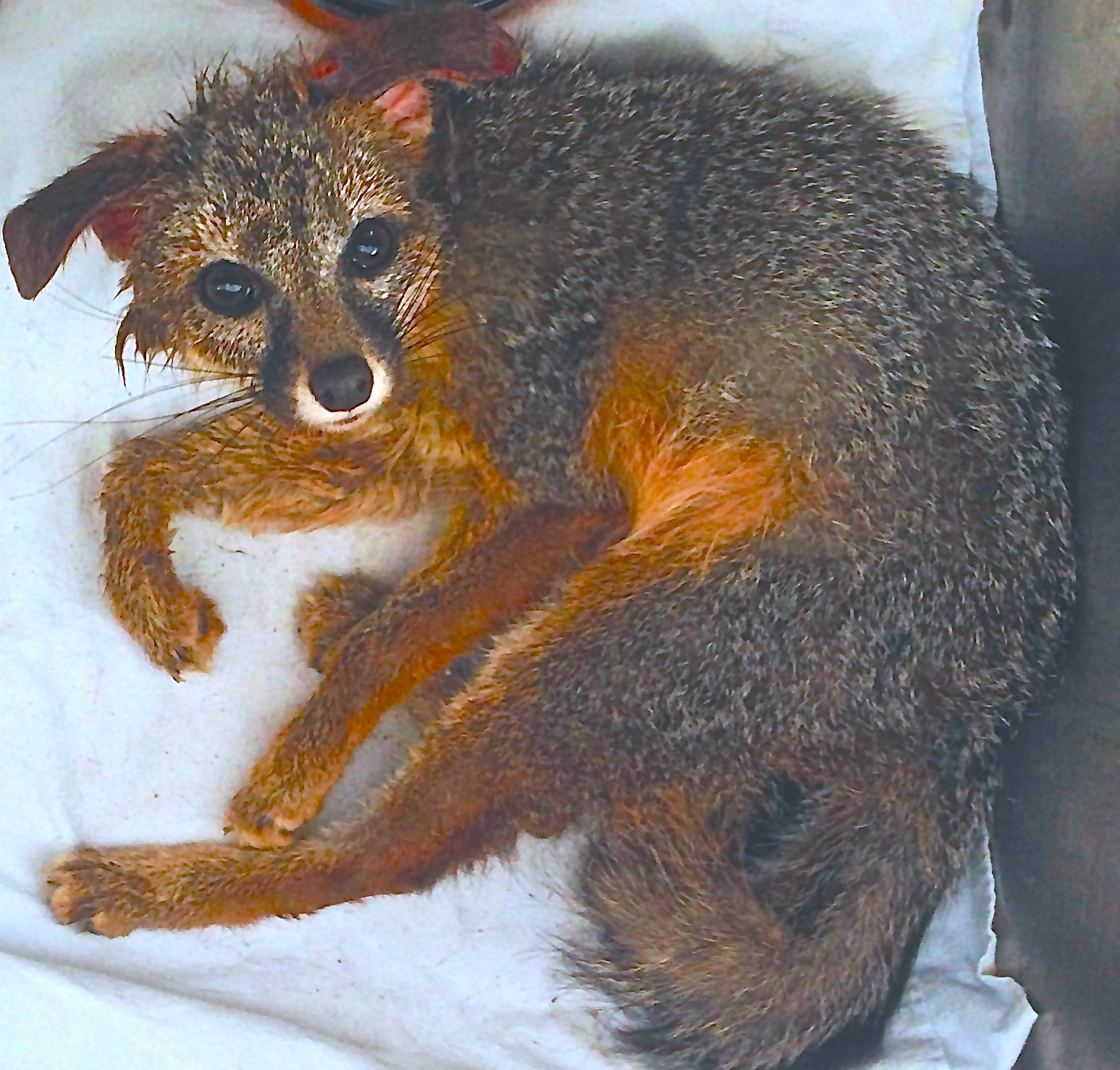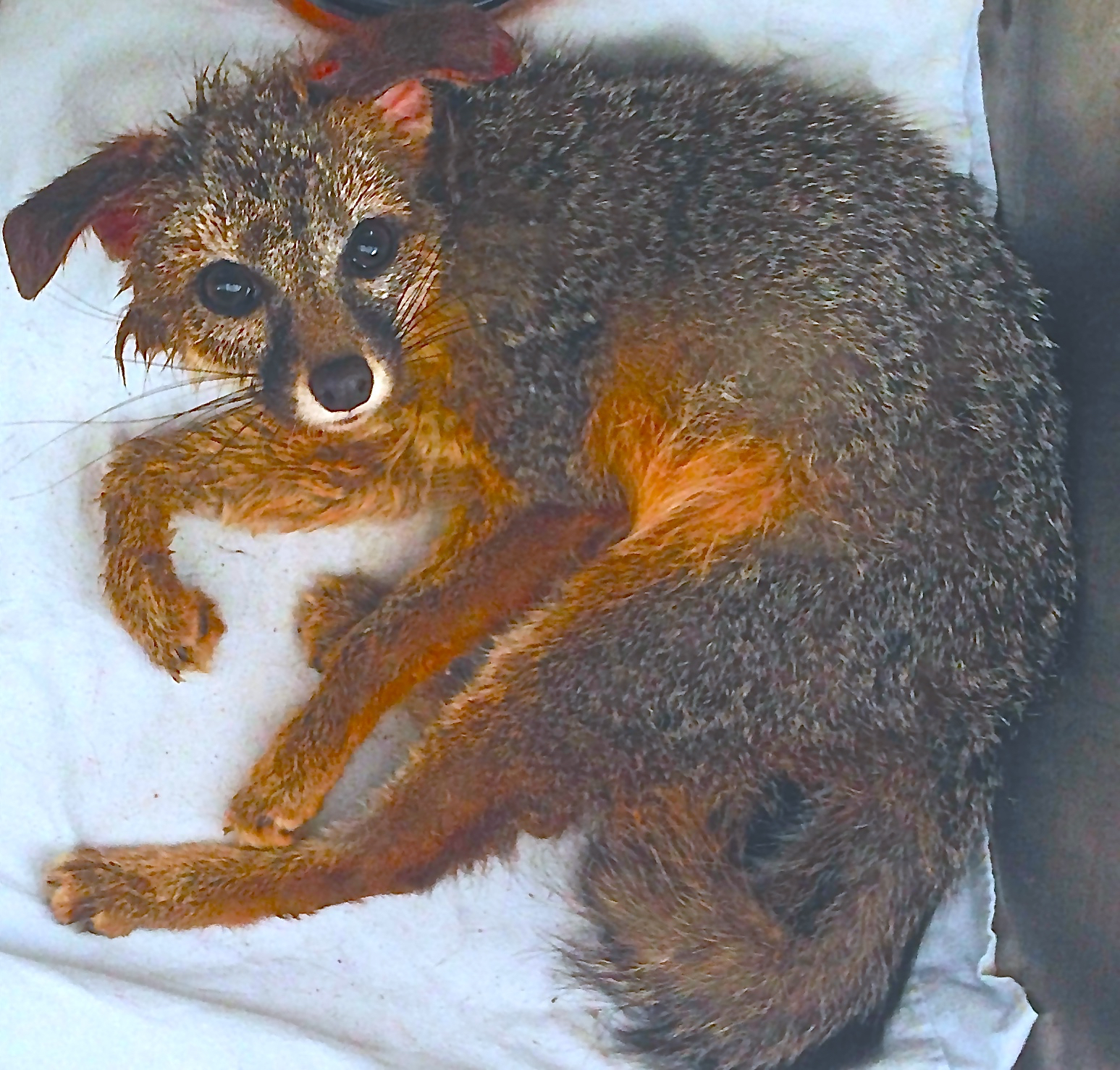 After treatment, now healing can begin.
---
[The second week of our Late Summer fundraising drive begins tomorrow. Please help us reach our goal of $3000 by September 15! We're almost halfway there!]
all photos: Bird Ally X